What are they thinking? Drying up liquidity into a time of war, pandemic and a slowing economic backdrop – dumb.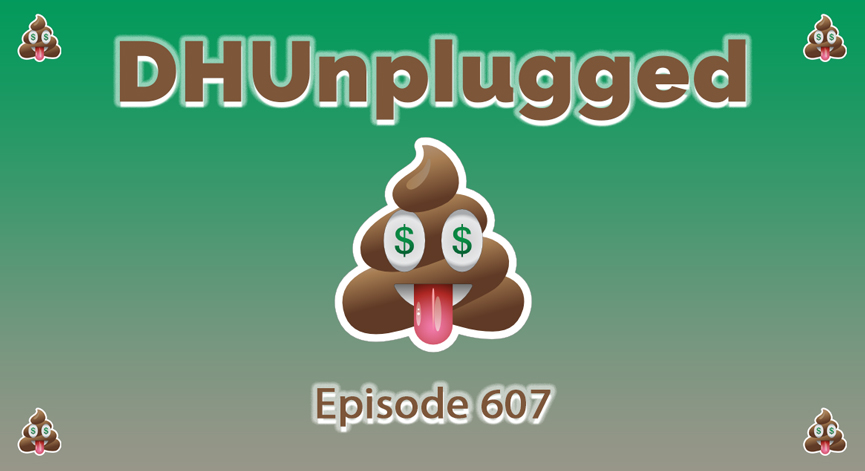 Markets worried that the latest pre-announcement are more than isolated. Retail-apocalypse.
A coupe of limericks…
PLUS we are now on Spotify and Amazon Music/Podcasts!
---
Click HERE for Show Notes and Links
DHUnplugged is now streaming live - with listener chat. Click on link on the right sidebar.
---
Love the Show?
Then how about a Donation?
---
Follow John C. Dvorak on Twitter
Follow Andrew Horowitz on Twitter
Warm Up
- Markets whacked - everyone of the experts talking about need for capitulation (dumb)
- Fed continues on hawkish path even though economy crumbling - STUPID, QT and Rate Hikes will break versus slow
- Money talks - Environment Loses again?
- Davos Confab - Glum
- Bottom line - this is a total shitshow - analysts, investors, Fed, governments - maybe from standardized testing?
- Two limerick submissions
- Let's talk Twitter

Market Update
- YTD lows and VIX at 30? (Shows that this may be localized - tech etc)
- SNAP breaks - Social media and advertising stocks hammered
- Yields backing up - market correlation back a bit to "normal"
- Huge outflows from bond ETFs/Funds - what does that mean?
- Retail-apocalypse  - wait until we discuss these inventory numbers....
10 Plauges - Getting us for past decades gluttony
- Covid
- Flurona
- MonkeyPox
- Nuclear War
- Supply Chain
- Inflation
- Hurricanes
- ?????

MonkeyPox Stocks? (Smallpox vaccine potential)
- SIGA
- EBS
More of the Monkey
- Belgium has become the first country to introduce a mandatory 21-day quarantine for monkeypox patients as cases of the disease
NUKE TALK AGAIN!
- China and Russia flew nuclear capable bombers over sea of Japan while President Biden was in Asia
- From FT - (paywall and reckless)
Hurricane Season
- "Forecasters at NOAA's Climate Prediction Center, a division of the National Weather Service, are predicting above-average hurricane activity this year — which would make it the seventh consecutive above-average hurricane season.
- NOAA's outlook for the 2022 Atlantic hurricane season, which extends from June 1 to November 30, predicts a 65% chance of an above-normal season, a 25% chance of a near-normal season and a 10% chance of a below-normal season.
- GENRAC generators (GNRC)
How About This Crap?
- The White House is considering waiving U.S. gasoline environmental rules aimed at reducing summertime smog, hoping the waiver will combat rising pump prices, according to three sources involved in the discussions.
- The White House has already lifted the requirement for summer sales of E15, a lower-price, high ethanol gasoline.
More on Valuations (First two week's of May - action was relentless)
- Microsoft has lost around $189 billion in value.
- Tesla's markdown registers at $199 billion, months after seeing its valuation fall below $1 trillion.
- Amazon's market capitalization has declined by $173 billion.
- Alphabet, Google's umbrella company, is worth $123 billion less than it was ending April
- Graphics card maker Nvidia's loss stands at $85 billion.
- And Facebook parent Meta Platforms has lost $70 billion in value.
Twitter
- Deal Dead?
- Trading below pre-take private offer (~$35.80)
- Carnage in social media space - this was one of those late night snacks or something?
- Without underlying bid - price would be ... $25?
- How can he buy now? CLEARLY lack of due diligence
- If he drops deal - TSLA back in play ?
Some Bogus Poll - but interesting (MagnifyMoney)
- Nearly 4 in 10 investors (38%) pulled money from the stock market in the past year due to current events. Of that group, 40% regret their decision. Gen Zers (67%), millennials (57%) and men (49%) were most likely to take out money.
- Two-thirds of Gen Z investors ages 18 to 25 (67%) and over half of millennial investors ages 26 to 41 (57%) took money out of the market, compared with just 28% of Gen X investors ages 42 to 56 and 12% of baby boomer investors ages 57 to 76.
And this...
- McDonald's has said it will permanently leave Russia after more than 30 years and has started to sell its restaurants.
- The move comes after it temporarily closed its 850 outlets in March.
- The fast food giant said it made the decision because of the "humanitarian crisis" and "unpredictable operating environment" caused by the Ukraine war.
- The opening of McDonald's first restaurant in Moscow in 1990 came to symbolise a thaw in Cold War tensions.
SNAP and Social Media
- Ever since Facebook reported - worries
- SNAP reported a month ago - ok...
- Decided to pre-announce last night as they saw material change in business as last 30 days major change to outlook (Stock down 40%)
- he severity and timing of Snap's downward guidance is spooking investors across the online ad spectrum.
- In sympathy: PINS -25%, TTD -20%, ROKU -16%, MGNI -14%, PUBM -12%, FB -9%, GOOG -7%, and TWTR -3%.
Inventory Builds
-  Abercrombie: +45%  (Stock down 30% today)
-  Target: +43%
- Walmart: +24%
-  Kohl's: +40%
- NO WONDER ADVERTISING SPEND IS DOWN - Is that smart?
---- Markdowns coming - which is deflationary!
M&A
- Chipmaker Broadcom Inc is in talks to acquire cloud service provider VMware Inc, people familiar with the matter told Reuters.
- Negotiations between Broadcom and VMware are ongoing and a deal is not imminent, the sources said. The deal terms under discussion could not be learned.
- The acquisition would further diversify Broadcom's business away from semiconductors and into enterprise software, following its $18.9 billion acquisition of CA Technologies and its $10.7 billion purchase of Symantec Corp's security division in the last four years.
Crypto - Implosion
- Last week discussed 95%+ loss on Luna/Terra Stable coin scheme
- Tehter (supposidly backed and pegged to the USD) dipped below $1 for a bit.
- Investors getting worried: Investors have yanked more than $10 billion out of tether in the past two weeks amid heightened regulatory scrutiny over stablecoins. Tether, the world's largest stablecoin, has seen its circulating supply plunge from a record $84.2 billion on May 11 to around $73.3 billion as of Monday, according to data from CoinGecko. About $1 billion was withdrawn late Friday evening.
More Strange Hints - Amazon
- Amazon.com Inc., stuck with too much warehouse capacity now that the surge in pandemic-era shopping has faded, is looking to sublet at least 10 million square feet of space and could vacate even more by ending leases with landlords
- The excess capacity includes warehouses in New York, New Jersey, Southern California and Atlanta
Short ARKK ETF Dude
- ARKK is very transparent on its holdings. SARK is inverse (by another ETF provider - racking up some nice returns this year)
- Tuttle Capital is now creating 2X ARKK (TARK) leverage ARKK fund ETF
- Isn't there some licensing or any infringement of intellectual property?
- Making a killing on her ideas - how smart is that - copycat for less fee then collect - (Indexing at its best)
Bond Funds
- Global investors massively cut their positions in bond and equity funds in the week ended May 18 on concerns of inflation and that rising interest rates will lead to recession.
- Right into a turn of rates on the 1oyr from 3% to 2.7%
- According to Refinitiv Lipper, investors exited a net $18.57 billion worth of global bond funds, marking the biggest weekly outflow since Feb. 16.
- That is what you call capitulation
Housing - Nope...
- Not the best housing numbers - what do they expect????
- New home sales decreased 16.6% month-over-month in April to a seasonally adjusted annual rate of 591,000 units (Briefing.com consensus 750,000) from a downwardly revised 709,000 (from 763,000) in March.
- On a year-over-year basis, new home sales were down 26.9%.
- Ties out with NAHB (builder confidence numbers earlier in week)
- Months of inventory - up to 9 from 5.6 in December
---
420 Stocks ...

Stocks to watch: CGC, STZ, TLRY, CRON, MJ, NBEV
---
Love the Show?
Then how about a Donation?
---
*** NEW INTERACTIVE CHARTS ***
Winners will be getting great stuff like the new DHUnplugged Shirts (Designed by Jimbo) -
PLUS a one-of-a-kind DHUnplugged CTP Winner's certificate..

CLICK HERE FOR MORE CHARTS ON TRADING VIEW
---
UPDATE - NEW ETF - Global X Millennials Thematic ETF Challenge!
The top holdings of Global X Millennials Thematic ETF (MILN) include stocks many investors would expect, such as Facebook, LinkedIn and Amazon, which take advantage of the tech tendencies of millennials. But some names might be more surprising like real estate investment trusts AvalonBay Communities and Equity Residential, and Home Depot, which could benefit from millennials moving out of the home of their parents.
We are creating the DH Old Codger Index Portfolio to compete against this new ETF to see how "old school" stocks do in comparison. Companies in our index will include: (updated names as of 8/29/16)
We have the performance summary running (daily and since inception of 5/6/16) - DHOCI vs. Millennials ETF Battle
---
LIMERICKS
Ryan Rediske
Chair Powell was the inflation denier
The markets could only grow higher
Now he's raising the rates
To tempt all our fates
While our options all die in a fire
Grade (B-)

Justin Duiguid (pronounced Due-gid)
The ruble is not backed by gold,
That's merely what we've been told!
The truth about oil
Would make us recoil
And that keeps the sheep in the fold.
Grade (F)
---
See this week's stock picks HERE
---
Follow John C. Dvorak on Twitter
Follow Andrew Horowitz on Twitter
---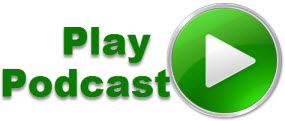 Podcast: Play in new window | Download (Duration: 1:04:40 — 59.5MB)
Subscribe: RSS