TwitDrama is still going strong.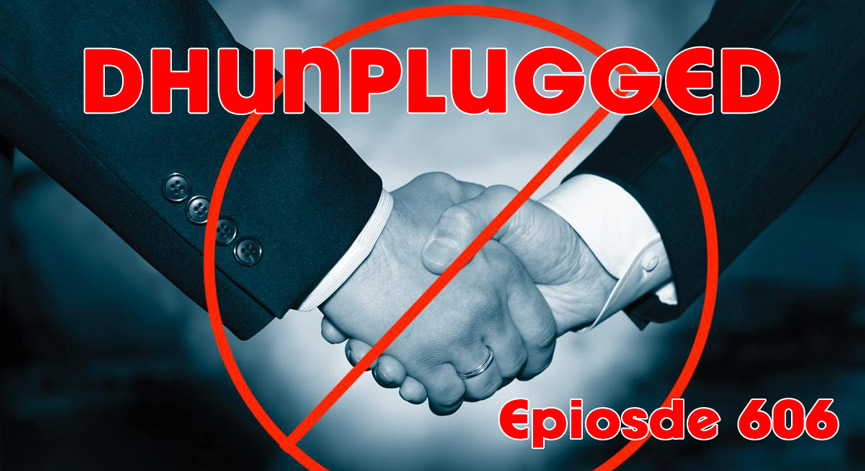 Oil prices are back up and this is cause for some concern.
Massive rebound in small-cap tech, still needing of stabilization before investors willing to trust this market condition.
Bernanke in an unusual twist….
PLUS we are now on Spotify and Amazon Music/Podcasts!
---
Click HERE for Show Notes and Links
DHUnplugged is now streaming live - with listener chat. Click on link on the right sidebar.
---
Love the Show?
Then how about a Donation?
---
Follow John C. Dvorak on Twitter
Follow Andrew Horowitz on Twitter
Warm Up
- Coming up for Air - Epic Arizona adventure - cut short by death in family
- Everyone I know seems to have a "cold"
- It goes on and on and on and on - Twitter/Musk
- Everyone talking about dead-cat or bear-market bounce (The watch out)
- Bernanke just may have violated the Gentleman's Agreement

Market Update
- Calming a BIT - Buyers Step in (BMB or Real?)
- Oil prices on the way up again
- Food prices big problem
- China relaxing lockdowns
- Crypto Crash and StableCoin cause unease
OMG OMG - Seriously - some of these stocks down UP 25%-50% in past few days. (COIN, U, RBLX, UPST)
We Have A Problem
 Earnings - Tale of the Tape
- Walmart misses by $0.18, beats on revs; guides Q2 EPS in-line, revs above consensus; Q1 comps +3%; lowers FY23 EPS guidance; raises FY23 sales guidance; CFO seeing consumer "behavior changes" due to inflation
-- WMT issues lowered guidance for FY23, sees EPS of -1% yr/yr to $6.40 from mid single digit growth prior guidance, excluding non-recurring items
- Stock down 11% - Worst day since 1987
- Home Depot beats by $0.40, beats on revs; guides FY23 EPS above consensus, revs above consensus
- - Reports Q1 (Apr) earnings of $4.09 per share, $0.40 better than the S&P Capital IQ Consensus of $3.69; revenues rose 3.8% year/year to $38.91 bln vs the $36.78 bln S&P Capital IQ Consensus.
--- Comparable sales for the first quarter of fiscal 2022 increased 2.2 percent, and comparable sales in the U.S. increased 1.7 percent.
-- Co issues upside guidance for FY23, sees EPS of up mid-single digits vs. +3.7% yr/yr or $16.12 S&P Capital IQ Consensus;
-- Sees FY23 revs of ~+3.0% to ~$155.7 bln vs. $154.02 bln S&P Capital IQ Consensus.
Food prices - Bad energy plan
- Brazilian sugar cane mills are cancelling some sugar export contracts and diverting production to ethanol to cash in on high energy prices
- Production mix change and crop delay
- total cancellations recently estimated of 200k-400k raw sugar production
- production is shifting in favor of ethanol as high energy prices driven by pandemic recovery and war in Ukraine spur more fuel output
Bernanke
- On why Fed waited too long: "One of the reasons was that they wanted not to shock the market," he said. "Jay Powell was on my board during the Taper Tantrum in 2013, which was a very unpleasant experience. He wanted to avoid that kind of thing by giving people as much warning as possible. And so that gradualism was one of several reasons why the Fed didn't respond more quickly to the inflationary pressure in the middle of 2021."
- Former Federal Reserve Chair Ben Bernanke said the central bank erred in waiting to address an inflation problem that has turned into the worst episode in U.S. financial history since the early 1980s.
- BUT WHY IS HE TALKING NOW??????
---- Bernanke's new book is "21st Century Monetary Policy: The Federal Reserve from the Great Inflation to COVID-19" and will be released officially Tuesday.
More Fed
- Powell speaking today (free lunch for him) - Financial conditions have tightened significantly
- Comments in line with expected (2) 50 bps hikes expected over next 2 meetings.
- Markets dumped a little on that comment, USD climbed,, BTC and Gold dropped
Baby Formula - Serious Shortage
- Shelves bare
- Baby formula aisles at U.S. supermarkets have been decimated since top U.S. manufacturer Abbott Laboratories in February recalled formulas after complaints of bacterial infections.
- Abbott said on Monday it had reached an agreement with the U.S. health regulator to resume production of baby formula at its Michigan plant
- European and other producers stepping up production to deliver to US.  - granting unlimited overtime to employees to put in extra shifts
- Nestle is flying baby formula supplies to the United States from the Netherlands and Switzerland.
- The world's largest packaged food group is moving Gerber baby food formula to the United States from the Netherlands and Alfamino baby formula there from Switzerland
- House introduces $28 mln bill to address baby formula shortages (Making emergency supplemental appropriations to address
the shortage of infant formula in the United States  for the fiscal year ending September 30, 2022, and for other purposes. )
Twitter - What?
- Musk looks to looks at the base count of bots/fake account process of Twitter
- Now wants an accurate count of bots vs. real users
- Maybe thinking of lowering price
- Deal "on hold" until he can sort through fake account concerns
- Trying to get out of deal? Trying to get  better deal? Just wants publicity and mess with markets? Something otherwise ....?
- Basically Musk is saying he will only do deal if bots/fakes under 5%
Global Economy
- Seeing a general slowdown - just the start of something for most areas
- China - BIG problems due to COVID lockdowns
-- Retail sales in April shrank 11.1% from a year earlier, the biggest contraction since March 2020
-- Dining-out services were suspended in some provinces and China's auto sales in April plunged 47.6% from a year earlier as car makers slashed production amid empty showrooms and parts shortages.
-- industrial production fell 2.9% from a year earlier, notably worse than a 5.0% gain in March and was below expectations for 0.4% growth
Jetblue Hostile
- JetBlue Airways Corp on Monday commenced a hostile all-cash takeover bid for Spirit Airlines Inc, days after the discount carrier rejected an offer from the larger rival.
- Now offering $30 per share and will negotiate to the $33
- Spirit rejected the offer previously
- Flew both last week - Spirit is horrible
Embryo-Flation
- In South Korea, fewer women are having children and those who do are in no rush. The sky-high costs of housing and education make financial security a must.
- South Korean women freeze eggs as child costs surge
Softbank - No Surprise
- The Japanese giant's Vision Fund posted a 3.5 trillion yen loss ($27.4 billion) for its financial year ended Mar. 31, the biggest loss since the investment fund began in 2017.
- SoftBank also recorded write-downs in valuations for some of the private companies that it invests in.|-
- Masayoshi Son (The Cathy Wood of Japan?)
Crypto - Pain
- The price of bitcoin plunged as low as $25,401.29 last week
- Ether, the second-biggest digital currency, tanked to as low as $1,704.05 per coin.
- weighing on traders' minds is the downfall of embattled stablecoin protocol Terra. TerraUSD, or UST, is supposed to mirror the value of the dollar. But it plummeted to less than $0.10 as the entire sham unravels
---- The USTerra (and Luna)should be a red flag and a call for regulation on some of these deals
Why?
- Shake Shack & NotCo kick off test of first plant-based chocolate frozen custard and Milkshake
- With a mission to reinvent the food industry by creating plant-based replacements for animal products that are so delicious you can't taste the difference
The Most Valuable Game
- Oil giant Saudi Aramco on Wednesday surpassed Apple as the world's most valuable firm.
- Aramco's market valuation was just under $2.43 trillion on Wednesday, according to FactSet, which converted its market cap to dollars. Apple, which fell over 5% during trading in the U.S. last week, is now worth $2.37 trillion +/-
More on Valuations (First two week's of May - action was relentless)
- Microsoft has lost around $189 billion in value.
- Tesla's markdown registers at $199 billion, months after seeing its valuation fall below $1 trillion.
- Amazon's market capitalization has declined by $173 billion.
- Alphabet, Google's umbrella company, is worth $123 billion less than it was ending April
- Graphics card maker Nvidia's loss stands at $85 billion.
- And Facebook parent Meta Platforms has lost $70 billion in value.
Some Bogus Poll - but interesting (MagnifyMoney)
- Nearly 4 in 10 investors (38%) pulled money from the stock market in the past year due to current events. Of that group, 40% regret their decision. Gen Zers (67%), millennials (57%) and men (49%) were most likely to take out money.
- Two-thirds of Gen Z investors ages 18 to 25 (67%) and over half of millennial investors ages 26 to 41 (57%) took money out of the market, compared with just 28% of Gen X investors ages 42 to 56 and 12% of baby boomer investors ages 57 to 76.
This is Nice
- Shanghai lockdowns bring creativity to retail
- Delivery of course in some instances
- HIGH - END retail (Christian Dior, Louis Vuitton, Prada) sending giftds to high end customers to make them feel special
Peleton
- Rough quarter - buyout candidate?
- Valuation getting more reasonable
- Seems like interesting fit for someone (Apple, Google???)
Stupider than Dumb
- We told you!
- The Department of Energy announced Wednesday it will solicit bids to buy 60 million barrels of oil to help start to replenish the record release from the Strategic Petroleum Reserve (SPR) that President Biden approved earlier this spring to address high gas prices.
- The bidding process will begin in the fall, with a goal of replenishing about one-third of the 180 million barrels released in response to the Russian invasion of Ukraine.
- Announcing buying at that level will keep oil prices up - so dumb
-----***---- AS Gas Prices at the pump hit a record
And this...
- McDonald's has said it will permanently leave Russia after more than 30 years and has started to sell its restaurants.
- The move comes after it temporarily closed its 850 outlets in March.
- The fast food giant said it made the decision because of the "humanitarian crisis" and "unpredictable operating environment" caused by the Ukraine war.
- The opening of McDonald's first restaurant in Moscow in 1990 came to symbolise a thaw in Cold War tensions.
---
420 Stocks ...

Stocks to watch: CGC, STZ, TLRY, CRON, MJ, NBEV
---
Love the Show?
Then how about a Donation?
---
*** NEW INTERACTIVE CHARTS ***
Winners will be getting great stuff like the new DHUnplugged Shirts (Designed by Jimbo) -
PLUS a one-of-a-kind DHUnplugged CTP Winner's certificate..

CLICK HERE FOR MORE CHARTS ON TRADING VIEW
---
UPDATE - NEW ETF - Global X Millennials Thematic ETF Challenge!
The top holdings of Global X Millennials Thematic ETF (MILN) include stocks many investors would expect, such as Facebook, LinkedIn and Amazon, which take advantage of the tech tendencies of millennials. But some names might be more surprising like real estate investment trusts AvalonBay Communities and Equity Residential, and Home Depot, which could benefit from millennials moving out of the home of their parents.
We are creating the DH Old Codger Index Portfolio to compete against this new ETF to see how "old school" stocks do in comparison. Companies in our index will include: (updated names as of 8/29/16)
We have the performance summary running (daily and since inception of 5/6/16) - DHOCI vs. Millennials ETF Battle
---
LIMERICKS
Ryan Rediske
Chair Powell was the inflation denier
The markets could only grow higher
Now he's raising the rates
To tempt all our fates
While our options all die in a fire
Grade ()

Justin Duiguid (pronounced Due-gid)
The ruble is not backed by gold,
That's merely what we've been told!
The truth about oil
Would make us recoil
And that keeps the sheep in the fold.
Grade ()
---
See this week's stock picks HERE
---
Follow John C. Dvorak on Twitter
Follow Andrew Horowitz on Twitter
---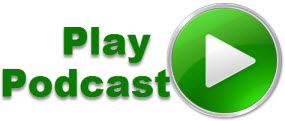 Podcast: Play in new window | Download (Duration: 1:02:50 — 57.8MB)
Subscribe: RSS