He went too far – TOO FAR!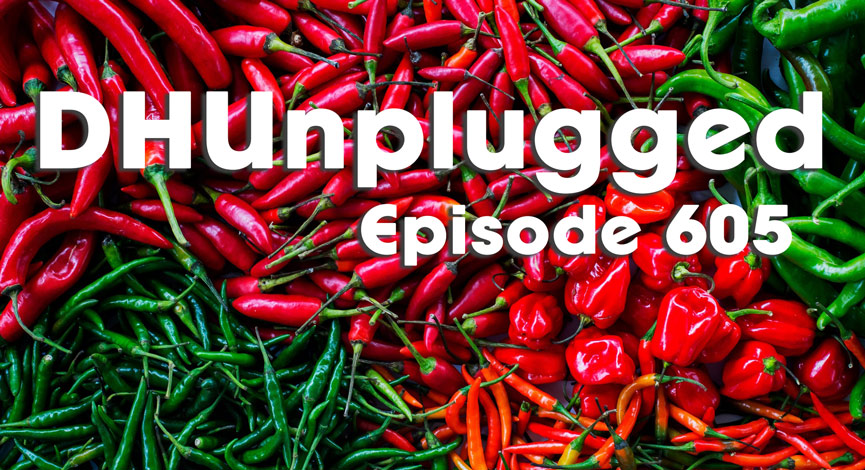 Europe abandons its plans – oil recoils.
Twitter drama continues…
PLUS we are now on Spotify and Amazon Music/Podcasts!
---
Click HERE for Show Notes and Links
DHUnplugged is now streaming live - with listener chat. Click on link on the right sidebar.
---
Love the Show?
Then how about a Donation?
---
Follow John C. Dvorak on Twitter
Follow Andrew Horowitz on Twitter
Warm Up
- Testing key psych levels - not coming up for air
- The Twitter saga continues - but what did you expect with Musk involved?
- Egg on Face
- Red is the New Green
- Hair Raising Charts today
- Maybe ????/ China Tariff News?

Market Update
- TAKING A BEATING - No Where to hide...
- The opposite of the wealth effect, now known as poverty effect ?
- Red is the New Green?
- Bad year's return this month
- Earnings outlook - somewhat lower estimates coming in
OMG OMG - Seriously - some of these stocks down 50% in past few days. (COIN, U, RBLX, UPST)
DONATIONS
Performance 2022 - OMG

OMG - Another OMG
Last One
Rivian Motors
- Amazon and Ford took big positions - Was good for a minute
- Selling off shares, taking stock down
- High $160 - Current <$25
Earnings Outlook
- Analysts had lowered their overall forecast for S&P 500 second-quarter profit growth to 5.6% from 6.8% at the start of April
- The full-year forecast has held at 8.8%
- BUT - The 2022 growth estimate, however, drops to about 5% without the energy sector's growth - a sizeable impact for a sector that accounts for just 4% of the S&P 500's market capitalization.
HORRIFIC
- GoodRX - Misses - stock chopped 39% in A/H
- Upstart - Guides down - stock down 42% in A/H (ATH $395 - now $ 46)
- Coinbase Global prelim Q1 ($1.96) vs $0.86 S&P Capital IQ Consensus Estimate; revs $1.17 bln vs $1.48 bln S&P Capital IQ Consensus Estimate
Do We Have To Talk About This?
- How Does Nuclear War Help Anyone?
- Testing - very timely....
- The Ilyushin II-80, dubbed the "Doomsday" plane, is a Russian-built aircraft with emergency strategic equipment built which is designed protect Putin from a nuclear attack.
- The aircraft has highly distinctive features including a windowless fuselage and an exaggerated radar detection dome on the roof of the cockpit. This is reportedly to prevent exposure to electromagnetic pulse (EMP).
- Domsday plane showcased in Military parade in Red Square
European - Russian Oil Ban
- EU reportedly abandons plans to ban Russian crude shipping after failing to lock down key partners to mirror the sanctions, according to FT
- How does that work
OH - And this....
- Japan will ban Russian crude oil imports "in principle," as part of a Group of Seven (G7) campaign to counter Russia's invasion of Ukraine, Prime Minister Fumio Kishida said after an online meeting of G7 leaders on Sunday.
China Lockdowns
- Locking down in Shanghai - not improving
- Bejing - Srtarting to close in
- Will China ever be out of COVID emergency?
Fed
- Boosted and Freaked Markets
- Took 0.75% off the table - so he said - market rejoiced
- One day later - Oooofah
- Fed fund futures are priced for rates reaching 1.75-2.0% in July, from the current 0.75-1.0%, and climbing all the way to around 3% by the end of the year.
- USD at 20 year high
- Crypto - crashes (so much for the hedge - thanks fellas!)
NEWS ALERT - Last Friday
- CNBC's Jim Cramer said Friday that the Federal Reserve's attempts to crush inflation by raising interest rates will also inevitably bring down "formerly high-flying stocks" – even those that are "legitimate" companies.
Double News Alert!
- Nothing done but..... Biden weighing reducing/lowering China tariffs to slow inflation
- NO F'Ing KIDDING! WORST THING EVER TO BEGIN WITH
Hone Kong "Election"
- Hong Kong's leader-in-waiting, John Lee, was endorsed for the city's top job on Sunday by a committee stacked with pro-Beijing loyalists, as the financial hub attempts to relaunch itself after several years of political upheaval.
- Lee, the sole candidate, received the votes of 1,416 members of a pro-Beijing election committee on Sunday morning, granting him the majority required to anoint him as Hong Kong's next leader. Eight voted to "not support" him.
Spitting out the SPACS
- Goldman Sachs plans to stop working with most SPACs it took public as the company seeks to distance itself from liability, regulators, according to Bloomberg.
Top Places to Move
- Here are the country's top 10 moving destinations for 2021, according to Penske's report:
Houston
Las Vegas
Phoenix
Charlotte, North Carolina (which hasn't ranked in the top 10 since 2017)
Denver
San Antonio
Dallas
Orlando, Florida
Austin, Texas
Chicago (which hasn't ranked in the top 10 since 2015
Introducing the NEW FAANG Stocks
- Was Facebook, Apple, Amazon, Netflix and Google
- Now In are the new growth areas of Fuels, Aerospace & defense, Agriculture, Nuclear and renewables, and Gold and metals/minerals. Call it FAANG 2.0
Twitter
- Larry Ellison in for  $ $
- Looks like several investors rolling in their shares to the private offer
- Saudi Arabian investor Prince Alwaleed bin Talal, who had initially opposed the buyout, also agreed to roll his $1.89 billion stake into the deal rather than cashing out
---- There could be issues with Saudi owning part of US Media company....
More Twitter
- Twitter: Elon Musk says permanent bans should be "extremely rare" and limited to bots on scam accounts; says it was "foolish" to ban former President Trump and he would reverse it when deal closes; says users will get a "timeout" if they post something illegal and the tweet should be made invisible
Failed Policy
- This is why all should stop monkeying around with rates and monetary policy
- Turkey's annual inflation jumped to a two-decade high of 69.97% in April
- Erdogan believes that dropping rates will actually drive DOWN inflation
QUESTION - What are Investors to Do?
- No Where to Hide
- Diversify - ??
- Most Investors are WAY OFF on risk tolerance and usually make moves when it is too late
- Preference is Early action - WAY EARLY
Unions - All the Rage
- Starbucks, Amazon and now Apple
- Workers who hope to organize a union at Apple's Grand Central Terminal store want workers to be paid a minimum of $30 per hour, according to a website for the group, Fruit Stand Workers United
---
420 Stocks ...

Stocks to watch: CGC, STZ, TLRY, CRON, MJ, NBEV
---
Love the Show?
Then how about a Donation?
---
*** NEW INTERACTIVE CHARTS ***

Winners will be getting great stuff like the new DHUnplugged Shirts (Designed by Jimbo) -
PLUS a one-of-a-kind DHUnplugged CTP Winner's certificate..

CLICK HERE FOR MORE CHARTS ON TRADING VIEW
---
UPDATE - NEW ETF - Global X Millennials Thematic ETF Challenge!
The top holdings of Global X Millennials Thematic ETF (MILN) include stocks many investors would expect, such as Facebook, LinkedIn and Amazon, which take advantage of the tech tendencies of millennials. But some names might be more surprising like real estate investment trusts AvalonBay Communities and Equity Residential, and Home Depot, which could benefit from millennials moving out of the home of their parents.
We are creating the DH Old Codger Index Portfolio to compete against this new ETF to see how "old school" stocks do in comparison. Companies in our index will include: (updated names as of 8/29/16)
We have the performance summary running (daily and since inception of 5/6/16) - DHOCI vs. Millennials ETF Battle
---
LIMERICKS
Grade ()

---
See this week's stock picks HERE
---
Follow John C. Dvorak on Twitter
Follow Andrew Horowitz on Twitter
---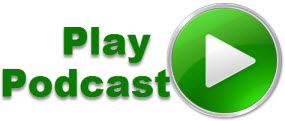 Podcast: Play in new window | Download (Duration: 1:00:18 — 55.5MB)
Subscribe: RSS