Fed decision imminent.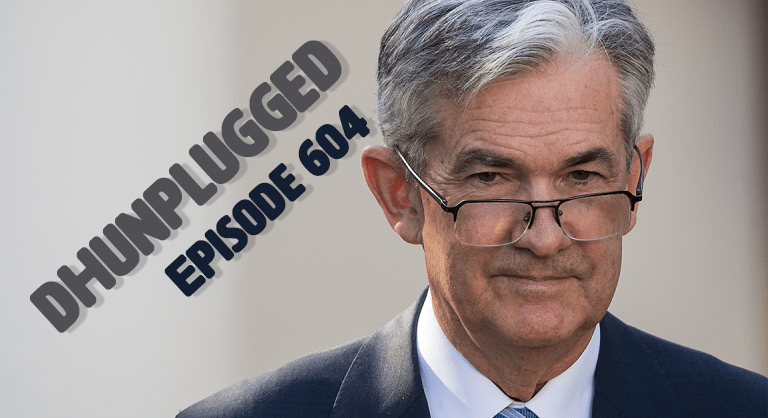 Global slowdown – is now the time to cool the rate hike discussion a bit?
It is the worst start of a year since…..
PLUS we are now on Spotify and Amazon Music/Podcasts!
---
Click HERE for Show Notes and Links
DHUnplugged is now streaming live - with listener chat. Click on link on the right sidebar.
---
Love the Show?
Then how about a Donation?
---
Follow John C. Dvorak on Twitter
Follow Andrew Horowitz on Twitter
Warm Up
- Secret - Not First Time Rates Up - Markets getting crazy
- Maybe it is not just the rates. (Reality Check Time?)
- Fed coming out with their latest rate decision tomorrow
- 1000 point days, 500 point turnarounds - the norm now?
- Some earnings news....

Market Update
- Mixed bag - Amazon crash, Facebook Rallies (general story this quarter)
- THIS IS A FED ENGINEERED RECESSION
- Worst start to a year since....   (April Awful!)
- USD 20-year high against Yen
Andrew's Idea for the Fed
- Raise rates by 0.50% tomorrow
- Instead of range (0.75 -1.00) just make it 0.75%
- Stress that inflation is high alert item, BUT watching other items and how they impact economy
- Tamp down hard line a touch, but continue to note inflation concerns, blended with economic concerns
- Risk is to upside for markets (slightly) as many positioned for very hard line (aka priced in)
Free Range No More
- Organic and free-range chickens have been thrown into lockdown.
- Egg-laying hens that normally have access to the outdoors can no longer roam as freely or feel the sun on their beaks as some U.S. and European farmers temporarily keep flocks inside during lethal outbreaks of bird flu, according to egg producers and industry representatives.
- Free Range seems to be just a nice thing.....
------The U.S. outbreak is the second-worst in history, with more than 35 million birds wiped out this year. France has culled nearly 16 million birds in its worst outbreak ever, while infections have also hit nations including Britain, Italy and Spain
Earnings of Interest
- The online education company saw its shares plummet 39.2% in premarket trading after it cut its revenue outlook, saying current economic conditions are prompting consumers to prioritize "earning over learning."
- Pfizer reported a first-quarter profit of $1.62 per share, 15 cents a share above estimates. Revenue topped forecasts as well. The drugmaker cut its full-year outlook due to an accounting change. Pfizer shares fell 1.3% in premarket action.
- Facebook/Meta - Stock rallied hard after soothing investor's worst fears that it had become irrelevant (cutting back on spending by ~ $3 billion also helped)
- LYFT - earnings okay, outlook okay - big spend - - plans to invest more in driver supply to improve service levels and in other business initiatives. (Stock down 30% A/H)
- Starbucks - good report - but big investment coming to catch up to unmet demand.
----- Pulled guidance as no visibility due to China lockdowns
- AMD - BIG Quarter - server business picked up and reports that they have a good outlook related to supply chain to meet guidance. (up 7% A/H)
Crypto ATMs
Media Collapse
- Vice Media, the digital media company once valued at $5.7 billion, has hired bankers to seek a sale, according to people familiar with the matter.
- Paramount - sales fall
- Disney + what going on
- Netflix - Numbers in reverse
- What is up with this?
Explain
- Analyst worried about bubble - huge collapse potential
- "There's probably a lot more downside to go," said Suzuki, who's also a former Bank of America-Merrill Lynch market strategist. "Information technology, communication services and consumer discretionary... alone make up about half of the market cap of the S&P 500."
- Yet, Suzuki is staying invested in stocks.
- To weather a potential crash, Suzuki is taking a barbell approach. On one end, he likes stocks which typically benefit in an inflationary environment, particularly energy, materials and financials. He lists defensive stocks, which include consumer staples, on the other side.
Here comes the stimulus
- China relaxing RRR
- Japan holding down bond yields - unlimited monetary expansion
- China's factory activity contracted at a steeper pace in April as widespread COVID-19 lockdowns halted industrial production and disrupted supply chains, raising fears of a sharp economic slowdown in the second quarter that will weigh on global growth.
- The official manufacturing Purchasing Managers' Index (PMI) fell to 47.4 in April from 49.5 in March, in a second straight month of contraction
- Italy - Italy is set to unveil a new stimulus package on Monday worth up to 7 billion euros ($7.35 billion) to curb surging energy prices and help companies cope with the economic impact of the war in Ukraine
US Stimulus Next?
- Consumer Confidence in the toilet
- US Manufacturing activity slowed in April 55.4 from 57.1
- Factory Orders
- GDP NEGATIVE 1.4% for recent quarter
---- Declines in fixed investment, defense spending and the record trade imbalance weighed on growth.
---- Consumer expenditures rose 2.7%, but that came amid a 7.8% increase in prices.
---- Inventory drop blamed for big miss
Supply Chain China Chicken
- Massive problem
- Last week discussed Palm Oil export ban from Indonesia (largest world exporter)
- South Korea uses palm oil for Fried Chicken - BIG BIG food in S. Korea
- BIG PROBLEM
ARKK - Cathie Wood Update
- 52-week low
- Down 70% from high
- Still thinks that stocks will take this up 1,000's of percent over next years
- Bought big into Teledoc last week then down 40% on earnings print
- Lesson here?
And this....
- Laboratory tests have pinpointed the equine virus suspected of triggering an outbreak of a respiratory illness that has killed at least 95 captive wild horses in less than a week at a federal corral in Colorado
- Results of polymerase chain reaction (PCR) tests from two leading U.S. veterinary diagnostic labs detected the equine influenza virus in nasal and lung tissue samples taken from several horses, the U.S. Bureau of Land Management (BLM) said in a statement.
- The virus strain, an equine influenza designated "subtype H3N8," is not uncommon in both wild and domestic horses, but is unrelated to an outbreak of a highly contagious bird flu striking wild birds and poultry across the United States in recent days, the BLM said.
Twitter Saga
- Musk now looking for more outside $ to fund transaction
- What does that mean?
- Twitter Circles testing (Group Tweeting to max 150 people?)
- - Group Text
Robinhood
- Laying off 9% of staff
- Munger on RH - God is Getting Just
- Munger said Robinhood had a "disgusting" business model that includes kickbacks from companies in the process of selling order flow.
- "It's unraveling. God is getting just."
- Surprised he did not say they were the Cock-fighters of the investment world
NOOOOOOOOO
- Boeing disclosed Wednesday that it has lost a whopping $1.1 billion in costs related to its deal with the Trump administration to modify two 747 jumbo jets to serve as Air Force One
- MODIFY - LOST $1.1 BILLION? What are you doing?
- Even more losses on the Air Force One contract could be coming in future quarters, Boeing warned in a regulatory filing.
Go With me here.... Cost of $1 Trillion
Got Him!
- Rember the ArchEgos blow up?
- Hwang was arrested on Wednesday morning, along with Archegos Chief Financial Officer Patrick Halligan. Hwang pleaded not guilty to 11 counts including racketeering, market manipulation and fraud in Manhattan federal court
- Hwang, who was wearing glasses and a green turtleneck, released on $100 million bond, secured by two properties and $5 million cash bail. His travel is restricted to the New York area, and he must attest to the court that he lost his passport.
-
---
420 Stocks ...

Stocks to watch: CGC, STZ, TLRY, CRON, MJ, NBEV
---
Love the Show?
Then how about a Donation?
---
*** NEW INTERACTIVE CHARTS ***
Winners will be getting great stuff like the new DHUnplugged Shirts (Designed by Jimbo) -
PLUS a one-of-a-kind DHUnplugged CTP Winner's certificate..

CLICK HERE FOR MORE CHARTS ON TRADING VIEW
---
UPDATE - NEW ETF - Global X Millennials Thematic ETF Challenge!
The top holdings of Global X Millennials Thematic ETF (MILN) include stocks many investors would expect, such as Facebook, LinkedIn and Amazon, which take advantage of the tech tendencies of millennials. But some names might be more surprising like real estate investment trusts AvalonBay Communities and Equity Residential, and Home Depot, which could benefit from millennials moving out of the home of their parents.
We are creating the DH Old Codger Index Portfolio to compete against this new ETF to see how "old school" stocks do in comparison. Companies in our index will include: (updated names as of 8/29/16)
We have the performance summary running (daily and since inception of 5/6/16) - DHOCI vs. Millennials ETF Battle
---
Boris Becker
- Boris Becker's thunderous delivery earned him the nickname 'Boom Boom' as a 17-year-old Wimbledon winner in 1985 but on Friday, aged 54 and bust, the German great was told he must serve time in prison.
- Becker was convicted earlier this month of four charges under Britain's Insolvency Act, including failing to disclose, concealing and removing significant assets following a bankruptcy trial.
- In 1999 he fathered a child with a Russian model, Angela Ermakova, after a brief sexual encounter in London's Nobu restaurant while his wife was pregnant with their second child.
LIMERICKS
Grade ()

---
See this week's stock picks HERE
---
Follow John C. Dvorak on Twitter
Follow Andrew Horowitz on Twitter
---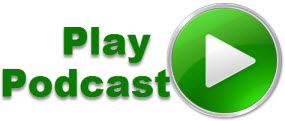 Podcast: Play in new window | Download (Duration: 1:04:21 — 59.2MB)
Subscribe: RSS