Housing numbers rolling over. Survey says: Bears overtaking Bulls by a wide margin.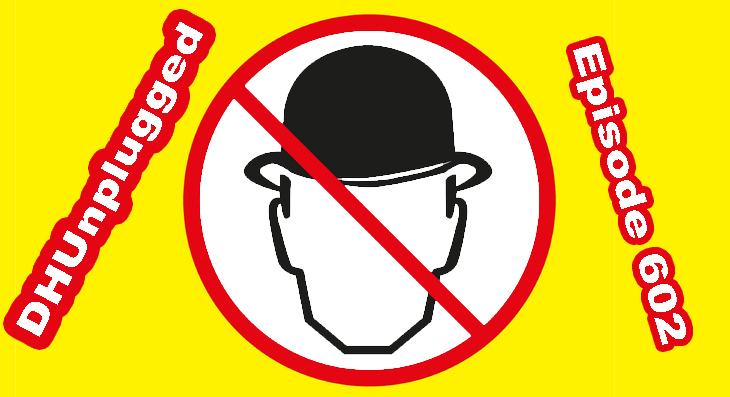 Turnaround Tuesday is intact.
IMF is downgrading global growth.
Announcing a new Closest to The Pin
PLUS we are now on Spotify and Amazon Music/Podcasts!
---
Click HERE for Show Notes and Links
DHUnplugged is now streaming live - with listener chat. Click on link on the right sidebar.
---
Love the Show?
Then how about a Donation?
---
Follow John C. Dvorak on Twitter
Follow Andrew Horowitz on Twitter
Warm Up
- When  the Going gets tough - the morons recoil
- Rates still moving higher - could be ready to peak
- PPI at 11.2% last week - ridiculous
- Next week avalanche of earnings
- Housing prices cooling? 30-yr @ 5.25%!
- Happy Financial Literacy Month
- A must see chart/infographic
- Excitd abiut 4/20 day? - TESLA announcing earnings at 4:20

Market Update
- April now a down month, Gold Up, Silver Up, Dollar Up (SAFETY Trade)
- Twitter think all over Twitter
- Nuclear and Domestic Drilling Back Baby!
- Bank Stocks - Earnings playbook last week - spot on.... (But.....)
- Tuesday - The Once a Week short squeeze happening today
- Fed speakers are all hawkish in union - A Fine Kettle...
Hawks Unite
- A Kettle of Fed speakers, a Cast or a Boil is now the proper nomenclature.
- Group of Hawks is called....

Brainard
- Party Line...
- Federal Reserve Governor Lael Brainard said she expects methodical interest rate increases and rapid reductions to the Fed's balance sheet to bring U.S. monetary policy to a "more neutral position" later this year, with further tightening to follow as needed.
Yield Curve Types
Markets - Technical Levels
- Very basic support and resistance right now
- 50 DMA seems to holding wither resistance (QQQ , SPY) or support (DIA)
Netflix  - UGH
- Net -Shits the Bed is more like it
- Stock down 25% after first loss of subs in a decade and miss on revs and weak Q2 guidance (62%  from high)
- Global subs expected to come in at +2.5 million ... actual -200k
- Taking down Roku, Disney, paramount and Fubo TV
Earnings - Bank of  America (best of season so far)
- Reports Q1 (Mar) earnings of $0.80 per share, $0.06 better than the S&P Capital IQ Consensus of $0.74; revenues rose 1.8% year/year to $23.2 bln vs the $23.09 bln S&P Capital IQ Consensus.
- Net interest income up $1.4 billion, or 13%, to $11.6 billion, driven by strong deposit growth and investment of excess liquidity, loan growth and benefits from higher long-end interest rates.
- If yield curve calms a bit AND recession potential fades... If If If - then good for BAC
BlackRock
- BlackRock Inc posted a better-than-expected quarterly profit on Wednesday as the world's largest asset manager benefited from investors pouring money into its various index-traded and active funds.
- The New York-based firm ended the past quarter with $9.57 trillion in assets under management, up from $9.01 trillion a year earlier. That compares with a record high of $10.01 trillion in the fourth quarter.
Bastards!
- Elon Musk on Thursday stepped up criticism of the U.S. securities regulator, calling Securities and Exchange Commission officials "bastards" for bringing fraud charges against him over his 2018 tweets regarding taking the company private.
- "So I was forced to concede to the SEC unlawfully. Those bastards," Musk told the audience.
- Musk said he felt forced to settle with the SEC because banks threatened to cease providing capital if he did not do so, which would have made Tesla bankrupt immediately.
- Meanwhile......April 16 - A federal judge has ruled that Tesla CEO Elon Musk's 2018 tweets about having secured financing to take the company private were false, according to court filings by Tesla investors suing the billionaire over the tweets.
- The filing said that the court ruled April 1 that Musk's 2018 tweets were "false and misleading." The court "held that he recklessly made the statements with knowledge as to their falsity," it said.
Survey Time (H/T Tom McClellan)
- The American Association of Individual Investors surveys its members every week to see if they are bullish, bearish, or neutral.  This week's data, released on Thursday, April 14, 2022, showed the most negative bull-bear spread since April 2013.
- The last time we saw negative sentiment like this in the AAII survey was in the summer of 2020, as investors were still worried about the Covid Crash that had unfolded in March 2020.  That worry helped to fuel a long bull market.  And the Fed's QE helped a lot too.
When things get expensive, knees buckle
- US to introduce new $6 bln program to keep various nuclear plants in service, according to Bloomberg
- US also allowing drilling on Federal land to start again
- Say it ain't so Joe!
You know there are problems when....
- Hidden Valley Ranch hired a professional diamond maker to heat-blast its ranch dressing to 2,500 degrees and then crush the resulting charred dressing under 400 tons of pressure.
- Five months later, voila! The two-carat (carrot? It is for the salad, right?) round brilliant-cut diamond was placed in a 14k white gold band with the engraving HVR LVR: "Hidden Valley Ranch Lover."
- Sold on eBay $12,550
Shanghai - Tesla
- Employees at Tesla's Shanghai factory are reportedly being forced to live at work following a three-week shutdown due to a recent outbreak of Covid-19 cases in China. The company will hand out sleeping bags and mattresses to its employees, who will be made to sleep on the floor while operating in a so-called 'closed-loop' system
- Tesla will also follow regulations to avoid the spread of Covid-19 by requiring employees to take a nuclei acid test once a day for the first three days, have their temperatures checked twice a day and wash their hands four times a day.
Follow Up - Space
- SpaceX $55 million per passenger?
- 10 day mission now expteed for some reason to 12
- Live stream event about it - crew said they next wanted to go to the moon
Maybe This Is Good? (Yields)
- The International Monetary Fund on Tuesday cut its global growth projections for 2022 and 2023, saying the economic hit from Russia's unprovoked invasion of Ukraine will "propagate far and wide."
- The Washington-based institution is now projecting a 3.6% GDP rate for the global economy this year and for 2023. This represents a 0.8 and 0.2 percentage point drop, respectively, from its forecasts published back in January.
- "For 2022, the Ukrainian economy is expected to contract by 35%," the IMF said in its latest economic assessment, while adding that more precise analysis on the economic hit were "impossible to obtain."
- The IMF said these penalties will have "a severe impact on the Russian economy," which estimated that the country's GDP will fall by 8.5% this year, and by 2.3% in 2023.
Oh - and Corn
- The surging price of corn hit another milestone on Monday morning as the cost of global commodities continues to push higher.
- The contracts for July corn futures were trading above $8 per bushel on Monday, the highest level since September 2012. The contracts were trading near $6 per bushel at the start of the year.
- Remember that Team Biden just rolled back summer ethanol reductions -  15%
--- HOW STUPID - CORN used in so many products
---
420 Stocks ...

Stocks to watch: CGC, STZ, TLRY, CRON, MJ, NBEV
---
Love the Show?
Then how about a Donation?
---
*** NEW INTERACTIVE CHARTS ***
Winners will be getting great stuff like the new DHUnplugged Shirts (Designed by Jimbo) -
PLUS a one-of-a-kind DHUnplugged CTP Winner's certificate..

CLICK HERE FOR MORE CHARTS ON TRADING VIEW
---
UPDATE - NEW ETF - Global X Millennials Thematic ETF Challenge!
The top holdings of Global X Millennials Thematic ETF (MILN) include stocks many investors would expect, such as Facebook, LinkedIn and Amazon, which take advantage of the tech tendencies of millennials. But some names might be more surprising like real estate investment trusts AvalonBay Communities and Equity Residential, and Home Depot, which could benefit from millennials moving out of the home of their parents.
We are creating the DH Old Codger Index Portfolio to compete against this new ETF to see how "old school" stocks do in comparison. Companies in our index will include: (updated names as of 8/29/16)
We have the performance summary running (daily and since inception of 5/6/16) - DHOCI vs. Millennials ETF Battle
---
LIMERICKS
Grade ()

---
See this week's stock picks HERE
---
Follow John C. Dvorak on Twitter
Follow Andrew Horowitz on Twitter
---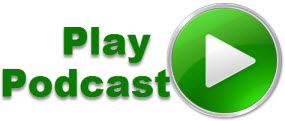 Podcast: Play in new window | Download (Duration: 59:10 — 54.5MB)
Subscribe: RSS