Ladies and gentleman – we have a decision…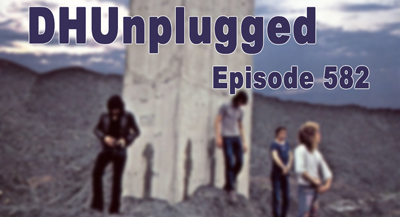 OPEC getting nasty – there is no stinking inflation!
Jeremy Siegel has a new prediction – maybe.
Ending Kayak sales – due to immigration issues.
PLUS we are now on Spotify and Amazon Music/Podcasts!
---
Click HERE for Show Notes and Links
DHUnplugged is now streaming live - with listener chat. Click on link on the right sidebar.
---
Love the Show?
Then how about a Donation?
---
Follow John C. Dvorak on Twitter
Follow Andrew Horowitz on Twitter
Warm Up
- Biden and friends coordinate dump of strategic oil reserves (impossible to confirm)
- The decision is in! Biden picks Fed Chair and Vice Chair
- Rates up (still in range) Now 1.667% (above 1.75% is problem zone)
- Retail doing a 180 on T-Day
- HAPPY TDAY - What John cooking?

Market Update
- Tech getting slammed
- Retail shows great sales and earnings - buy VERY worried about future - no goods = lower sales
- Jeremy Siegel - Has a prediction - vague as usual...
- USD moving higher - breaking out as inflation heats up
- *Oil Wars - it is a possibility- OPEC not playing ball *
----- US and "allies" fighting with supply release
- Crappy market Action overall - looking like sinkhole alert is warranted
WHO SONG - WON'T Get Fooled Again
- Meet the New Boss - Same as the Old Boss.
- Biden picks Powell again - Brainard as Vice (Still some Fed positions empty)
- Markets initially reacted strengthen tech sold off, banks up
- Coins (Bitcoin and ETH  initially rose 4%, then faded
- Yields Up
- THESIS: Powell wanted to wait until after appointment to do anything to upset markets. Markets waited to see who would be nominated.
---- After confirmation - Powell can get to more hawkish stance
- There were questions if Lael Brainard could get confirmed through Senate Banking Committee which contributed to decision by President Biden to nominate Fed Chair Jerome Powell & Vice Chair nominee Lael Brainard
Oil Wars
- OPEC+ warns it will respond to any release of oil reserves by largest oil consumers
- This is in response to US and Japan discussing leasing strategic reserves
----- UPDATE: Department of Energy will make available releases of 50 million barrels of oil from the Strategic Petroleum Reserve to lower prices; this release will be taken in parallel with other major energy consuming nations including China, India, Japan, Republic of Korea and the United Kingdom
- Bad dealing... OPEC testing Biden (weak showing on oil thus far)
Retail - T-Day
- Target will no longer open its stores on Thanksgiving Day, making permanent a shift to the unofficial start of the holiday season that was suspended during the pandemic.
- Retailers last year were forced to turn what had become a weekend shopping blitz into an extended event with holiday sales beginning as early as October to limit the number of people in stores during the pandemic.
More Retail
- Bought Oculus Quest 2 - limited to 1 purchase (not sure if per day or per Amazon account)
- Publix limiting items for T-Day
--- Canned cranberry sauce, Jarred gravy, Canned pie filling, Canola and vegetable oil, Cream cheese , Bacon, Other food - BATH TISSUE
Best Buy
- Beat EPS, but not enough
- Narrowing EPS outlook
- Guidance subdued due to supply chain issues
- Stock down 15%
OH and...
- Nordtrom down 25% A/H
- Gap down 17% A/H
- See a trend?
ZOOOOM - CRASH
- Zoom media announced earnings - beat and looked good - BUT - slowing overall trend.
- Stock dropped 16% today - down 65% since top
One More For the Road
- French sporting goods retailer Decathlon has stopped selling kayaks and other small boats in four of its northern stores close to the Channel coast to prevent migrants buying them for an attempt to reach Britain.
- The move comes after a surge this month in the number of migrants making the perilous sea journey from France to Britain across some of the world's busiest shipping lanes.
- Decathlon said it was removing all dinghies and kayaks from its stores in Calais, Grande-Synthe, Boulogne-sur-Mer and Le Touquet.
Old School vs DAO
- A decentralized autonomous organization, sometimes called a decentralized autonomous corporation, is an organization represented by rules encoded as a computer program that is transparent, controlled by the organization members and not influenced by a central government.
- Ken Griffin (Citadel) came in a few million above a DAO that was looking to buy a FIRST EDITION copy  of the US consitution
- A band of more than 17,000 crypto enthusiasts, identified as ConstitionDAO, had crowdfunded more than $40 million via social media earlier this week in a bid to win the auction. Sotheby's said it was the largest crowdfunding initiative ever put together.
More Coinage
- El Salvador intends to issue the world's first sovereign Bitcoin bonds and build Bitcoin City, which will be free of income, property and capital gains taxes, President Nayib Bukele announced
- El Salvador plans to issue $1 billion in tokenized U.S.-dollar denominated 10-year bonds to pay 6.5% via the Liquid Network
- Half of the funds of the so-called "volcano bond" will be converted to Bitcoin and the other half will be used for infrastructure and Bitcoin mining powered by geothermal energy
- El Salvador citizen dividend (as long as the country stays solvent)
Coinage - A New Entrant Speaks
- Hillary Clinton took a swipe at cryptocurrencies, saying they have the power to weaken entire countries eventually.
- Clinton said via video during a panel discussion at the Bloomberg New Economy Forum on Friday in Singapore that governments around the world faced a range of new challenges, including disinformation and artificial intelligence.
Misdirection
- Headline: Uber enters booming cannabis market with orders in Ontario
- BUT - Uber Technologies Inc will allow users in Ontario, Canada, to place orders for cannabis on its Uber Eats app, marking the ride-hailing giant's foray into the booming business.. ORDER - NOT DELIVERED
- Uber Eats will list cannabis retailer Tokyo Smoke on its marketplace on Monday, following which customers can place orders from the Uber Eats app and then pick it up at their nearest Tokyo Smoke store
OMG - Jeremy Siegel
- "If the Fed suddenly gets tougher, I'm not sure that the market is going to be ready for a U-turn that [chair] Jerome Powell may take if we have one more bad inflation report - A correction will come"
- "Generally, since the Fed has not made any aggressive move at all, the money is still flowing into the market," Siegel said. "The Fed is still doing quantitative easing."
- He speculates the moment of truth will happen at the Fed's Dec. 14 to Dec. 15 policy meeting.
ANGRY PAPA
- John Schnatter is pissed (Founder of Papa John's)
- Name change from Papa John's to Papa Johns
Tesla
- After getting smacked down with news of Elon sales - moving higher again
- "Legendary" investor Jeremy Graham
- Tesla stock is in a bubble, and Elon Musk's electric-vehicle company has zero chance of meeting its shareholders' massive expectations
--- Massive competition
VR - METAVERSE
- Just got in first VR Headset - starting with wireless All-in-One Oculus Quest 2
- Dyson, best known for its revolutionary bag-less vacuum cleaners, will enable customers to test its hairdryers, straighteners and stylers from the comfort of their home through virtual reality.
- The Dyson Demo VR has been built with the same visualization and simulation technology used by the British firm's engineers to prototype, test and develop new products and software.
- Hairdyers - $500, Fans $300-$500
Pull Forward?
- Retail sales jumped 1.7% last month after increasing 0.8% in September. Sales have now risen for three straight months.
- Excluding automobiles, gasoline, building materials and food services, retail sales shot up 1.6% last month after increasing 0.5% in September.
- The broad increase in sales was led by motor vehicles, with receipts at auto dealerships advancing 1.8% after gaining 1.2% in September. The rise reflects an increase in unit sales as well as higher prices.
Bad Education Pays
- Grammarly Inc., the software developer behind a popular writing assistant, increased its valuation to $13 billion in a new funding deal, placing it among the 10 most-valuable startups in the U.S.
Zillow Saga Continues - Forked Tongue
- Back in September, Zillow released a bullish 2022 forecast which predicted U.S. home prices would climb another 11.7% over the coming 12 months. But now the real estate listing site says that their previous outlook was too low. On Wednesday, Zillow published a report predicting U.S. home prices will climb 13.6% between Oct. 2021 and Oct. 2022.
- Yet they are trying to unload >$2 billion in homes ????
- CONFLICT - FOUL!
Thanksgiving Day Parade NFTs
- Macy's Parade will take on new form, as one-of-a kind digital collectibles with the launch of 9,510 limited edition NFTs (Non-Fungible Token) powered by Sweet.
- Designed by REOMETRY, a digital agency led by NFT artists REO and Seth Brown, the NFTs are based on Macy's archival and creative content. The generative artworks will feature one of ten Macy's balloons, covering legacy characters and ornamental figures that have appeared over the course of the Parade's 95-year history, from the late 1920s through today.
- To kick-off the celebration, a special auction will begin on Friday, November 19, featuring 10 Epic Macy's Parade NFTs, which are unique 1 of 1 designs. The Macy's Parade NFT auction launches on Friday, November 19 at 12:00 AM ET and runs through Tuesday, November 30 at 11:59 PM ET.
Erdogan - Making Moves
- LIRA at all-time low against USD
- Drops 40% this year
- Drops 8% overnight as Ergogan wants to drop rates again - See that as anti-inflationary
---
420 Stocks ...

Stocks to watch: CGC, STZ, TLRY, CRON, MJ, NBEV
---
Love the Show?
Then how about a Donation?
---
*** NEW INTERACTIVE CHARTS ***
Winners will be getting great stuff like the new DHUnplugged Shirts (Designed by Jimbo) -
PLUS a one-of-a-kind DHUnplugged CTP Winner's certificate..

CLICK HERE FOR MORE CHARTS ON TRADING VIEW
---
UPDATE - NEW ETF - Global X Millennials Thematic ETF Challenge!
The top holdings of Global X Millennials Thematic ETF (MILN) include stocks many investors would expect, such as Facebook, LinkedIn and Amazon, which take advantage of the tech tendencies of millennials. But some names might be more surprising like real estate investment trusts AvalonBay Communities and Equity Residential, and Home Depot, which could benefit from millennials moving out of the home of their parents.
We are creating the DH Old Codger Index Portfolio to compete against this new ETF to see how "old school" stocks do in comparison. Companies in our index will include: (updated names as of 8/29/16)
We have the performance summary running (daily and since inception of 5/6/16) - DHOCI vs. Millennials ETF Battle
---
JCD Score ()
---
See this week's stock picks HERE
---
Follow John C. Dvorak on Twitter
Follow Andrew Horowitz on Twitter
---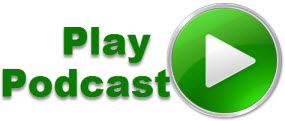 Podcast: Play in new window | Download (Duration: 1:06:27 — 61.1MB)
Subscribe: RSS