The metaverse is gaining traction. Stocks that have anything to do with the potential for a world inside a world seem to be on a ride higher.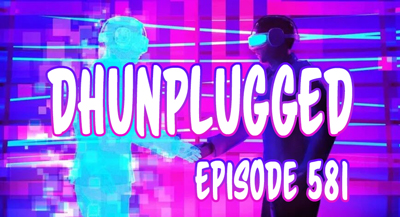 Strong criticism of the Fed has been cropping up – risk lies in a policy mistake that will explode in their face.
Major indices break a 5-week winning streak – anything here?
PLUS we are now on Spotify and Amazon Music/Podcasts!
---
Click HERE for Show Notes and Links
DHUnplugged is now streaming live - with listener chat. Click on link on the right sidebar.
---
Love the Show?
Then how about a Donation?
---
Follow John C. Dvorak on Twitter
Follow Andrew Horowitz on Twitter
Warm Up
- The Metaverse - audio-only edition (No goggles required)
- Scorpions on the Rise in Egypt
- Elon taunting Bernie over the weekend (not good for the stock - something is up)
- China - Lots of Data out over the weekend
- Yellen blaming COVID for inflation
- SNOW CRAB ALERT - Record Price Paid
- BIG CTP Announcement tonight

Market Update
- No Stopping the BULL train
- Oil prices - Biden threatening releasing Strategic oil reserves
- Latest "NO" for the Van Eck Bitcoin ETF
- Weird moves in the bond market are starting - could this be JCD's prediction?
- Rates up- 10Y 1.635%
- Bitcoin ETF Update
- USD ramping - $95.88 (basket) up from $92.50 beginning of November
Metaverse Stocks to Watch
- Names in play include: Facebook/Meta, Nvidia, AMD, MatterPort, Roblox, META (ETF)
- This is the "blockchain" and "Y2K" and "COVID Plays" of 2022
- NFTs and Coins should get a left too
More Metaverse...
- Are we buying this at all - will it be something in the future?
- Iceland pushback: Commercial - "Icelandverse," a place of "enhanced actual reality without silly-looking headsets."
Even More Metaverse
- Chinese social media giant Tencent Holdings expects Beijing to allow 'metaverse' virtual environment services, now the talk of Silicon Valley, to operate in China - provided they fall in line with Chinese rules.
Inverse-Metaverse
- Is there a short here if the Metaverse is going to be a thing?
- Office furniture companies? Other?
AROUND THE WORLD
China
- China's home prices fell for a second month in October as a property slump deepens in the world's second-largest economy.
- New-home prices in 70 cities, excluding state-subsidized housing, slid 0.25% last month from September, when they fell 0.08%
Even More China
- Global wealth tripled over the last two decades, with China leading the way and overtaking the U.S. for the top spot worldwide.
- That's one of the takeaways from a new report by the research arm of consultants McKinsey & Co. that examines the national balance sheets of ten countries representing more than 60% of world income.
- China accounted for almost one-third of gains in global net worth over the past two decades
Japan
- Japan's economy contracted at an annualised rate of 3.0% in July-September from the previous quarter, government data showed on Monday, posting the first decline in two quarters as resurgent coronavirus infections hurt consumer spending.
- The gross domestic product (GDP) figure translated into a quarterly drop of 0.8%, worse than economists' median estimate of a 0.2% contraction, the Cabinet Office data showed.
- Private consumption, which makes up more than half of the economy, fell 1.1%, versus a 0.5% decline expected by economists, the data showed.
Japan - Crabflation
- A snow crab was sold for 5 million yen (around $44,000) at the Kanazawa seaport in Japan during the season's first auction.
- The auction: On Nov. 6, the large male snow crab that was sold for millions of yen passed every criterion of Ishikawa Prefecture's fisheries cooperative, reported NHK World-Japan.
---- Out of the 58 tons of catch on Saturday, the crab was the only one that passed certain requirements, such as weighing 1.5 kilograms (3.3 pounds)  and having a shell width of 14.5 centimeters (5.7 inches).
----According to The Japan News, it is also the first snow crab certified under the "Kagayaki" brand, which is noted for its high quality.
Germany
- Germany's coronavirus infection rate has risen to its highest level since the start of the pandemic, public health figures showed on Monday, as the three parties in talks to form a new government plan an expansion of measures to tackle the pandemic.
- The seven-day incidence rate - the number of people per 100,000 to be infected over the last week - rose to 303 from 289 the previous day, figures from the Robert Koch Institute showed on Monday.
Scorpion King - Just in time...
- Three people are dead and hundreds are injured after inclement weather roused hordes of venomous scorpions out of their hiding places and into streets and homes.
- Vicious rain, dust storms, and snow in the southern city of Aswan last week drove out scorpions as well as snakes, Al-Ahram, a government-run Egyptian newspaper, reports.
- Three people have died from scorpion stings and 450 people have been injured by the stings thus far, BBC News reports, citing an unnamed health official.
Company Split News (More and more lately)
- Could this be a trend?
- Johnson & Johnson said on Friday it is planning to break up into two companies, splitting off its consumer health division that sells Band-Aids and Baby Powder from its large pharmaceuticals units
- 18 -24 months
- The healthcare conglomerate will separate its consumer health business into a new publicly traded company.
-- GE
--- U.S. industrial giant General Electric will split into three companies following years of seeing its stock underperform, the company announced on Tuesday.
---- The company will be divided into separate units focused on aviation, health care and energy. GE plans to spin off the health-care unit by early 2023 and the energy unit by early 2024, the company said in a news release.
Crazy Town Roundup
Wait, What?
- Transportation Secretary Pete Buttigieg said on Monday that his agency would use a portion of the $1.2 trillion infrastructure bill to address racial inequities in U.S. highway design.
- "If an underpass was constructed such that a bus carrying mostly Black and Puerto Rican kids to a beach ... in New York was designed too low for it to pass by, that ... obviously reflects racism that went into those design choices."
- Why are the bus manufacturers not racist - they built the buses too high!
Say What?
- Treasury Secretary Janet Yellen said controlling the Covid-19 virus in the U.S. is the key to easing inflation.
- "It's important to realize that the cause of this inflation is the pandemic," Yellen said in an interview with CBS's "Face the Nation"
- What else can we blame the inflation on to avoid stating the obvious....
- Seeing and hearing so many blame Biden.... But the FED is to blame as they can control the rates and liquidity.
Oil
- President Joe Biden's administration should tap into emergency petroleum reserves to lower rising gasoline prices as Americans go into the holiday season, Senate Majority Leader Chuck Schumer said on Sunday.
- Analysts have warned a release from the Strategic Petroleum Reserve would only produce a short-term effect, as it would not increase U.S. production capacity
Bitcoin ETF
- The U.S. Securities and Exchange Commission rejected a proposal for an ETF that would directly hold Bitcoin, quashing hopes that a long-desired product would finally gain clearance after last month's debut of the first funds linked to futures of the cryptocurrency.
- In a widely expected move, the SEC denied VanEck approval for its Bitcoin exchange-traded fund to trade on Cboe Global Markets Inc., marking the first ruling on the subject since the initial Bitcoin futures ETFs launched.
Surprise!
- Report: Drugmakers hiked U.S. prices on seven of the 10 costliest prescription drugs in 2020 without justification, increasing drug spending by $1.67 billion
- AbbVie Inc's widely used Humira rheumatoid arthritis drug accounted for the majority of the spending increase, with a net price increase of 9.6% leading to an almost $1.4 billion increase in U.S. spending.
---
420 Stocks ...

Stocks to watch: CGC, STZ, TLRY, CRON, MJ, NBEV
---
Love the Show?
Then how about a Donation?
---
*** NEW INTERACTIVE CHARTS ***
Winners will be getting great stuff like the new DHUnplugged Shirts (Designed by Jimbo) -
PLUS a one-of-a-kind DHUnplugged CTP Winner's certificate..

CLICK HERE FOR MORE CHARTS ON TRADING VIEW
---
UPDATE - NEW ETF - Global X Millennials Thematic ETF Challenge!
The top holdings of Global X Millennials Thematic ETF (MILN) include stocks many investors would expect, such as Facebook, LinkedIn and Amazon, which take advantage of the tech tendencies of millennials. But some names might be more surprising like real estate investment trusts AvalonBay Communities and Equity Residential, and Home Depot, which could benefit from millennials moving out of the home of their parents.
We are creating the DH Old Codger Index Portfolio to compete against this new ETF to see how "old school" stocks do in comparison. Companies in our index will include: (updated names as of 8/29/16)
We have the performance summary running (daily and since inception of 5/6/16) - DHOCI vs. Millennials ETF Battle
---
Subway TUNA - Maybe
- A new version of a lawsuit accusing Subway of deceiving the public about its tuna products said lab testing shows they contain animal proteins such as chicken, pork and cattle, and not the advertised "100% tuna."
JCD Score ()
---
See this week's stock picks HERE
---
Follow John C. Dvorak on Twitter
Follow Andrew Horowitz on Twitter
---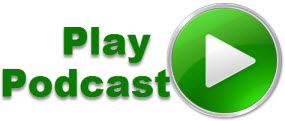 Podcast: Play in new window | Download (Duration: 55:38 — 51.2MB)
Subscribe: RSS