Plenty of money to go around – new stimulus passed – let the building begin!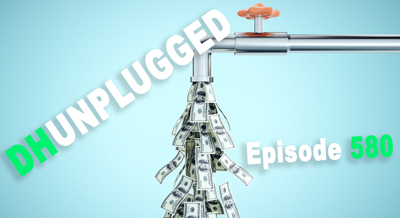 Inflation transitory – but prices will keep rising.
The MetaVerse is a thing – start getting your NFT clothing buys ready to wear…
PLUS we are now on Spotify and Amazon Music/Podcasts!
---
Click HERE for Show Notes and Links
DHUnplugged is now streaming live - with listener chat. Click on link on the right sidebar.
---
Love the Show?
Then how about a Donation?
---
Follow John C. Dvorak on Twitter
Follow Andrew Horowitz on Twitter
Warm Up
- STIMULUS - Big Bill passes - Stocks were expecting this
- - Materials and Infrastructure plays move up - with MJ stocks starting to rally
- Looks like we have yourself a money hydrant - GOVY STIMULUS - FREE MONEY
- Entering into the  Euphoria phase of the cycle - FOMO extreme coming, starting to wear on the edges
- JCD: Ask about the Whiskey, Steak and Cigar night.....

Market Update
- No Stopping the BULL train
- ECO - Nice increase of hirings,
- CPI and PPI released this week - Kaboom!
--- Light week: Initial Claims
- SEC looking into PFOF - Payment for Order Flow - Gamification
Coins
- Ethereum hits record...$4,800+
- Bitcoin $68,000
Back to basics Series - TDI Podcast
- Estate Planning, EOY Tax Planning, Ways to Save
- Funds and ETFs
- This week coming up - Tax Planning with guest tax expert Dan Pilla
---- Backdoor Roth IRA conversions appears to survive - no major changes in latest bill
SEC/Gamestop Update
- The Securities and Exchange Commission said online brokerages, enticed to increase revenue through the controversial industry practice of payment for order flow, are turning stock-trading into a game in order to encourage activity from retail investors.
- Wall Street's main regulator on Monday released its highly anticipated report on the GameStop mania earlier this year.
-- The 44-page report detailed how the trading frenzy went down and raised red flags on a number of issues, including the back-end payments that brokerages receive, gamification of trading, as well as disclosures on short sales. But it stopped short of laying blame on a single cause or entity.
Borrowing Binge
- Investment-grade companies and those in the small but riskier high-yield, or "junk," category borrowed almost $2.3 trillion in the bond market in 2020, a 60% increase from a year before
- And another $1.6 trillion this year through September, according to the Securities Industry and Financial Markets Association.
- Bonds now account for the biggest slice of total corporate liabilities, followed by loans and short-term debt (see chart), when excluding financial companies. 
The Fed - worried?
- The Federal Reserve warned that fragility in China's commercial real-estate sector could spread to the U.S. if it deteriorated dramatically, as a selloff across Chinese developer dollar bonds hit higher-quality borrowers.
- Recent report showed that they see prices a bit elevated in many areas
Tesla
- Elon just has to be in the news
- Tweet poll asking if he should sell 10% of his Tesla holding for taxes - would abide by outcome
- Seems he was going to be selling anyway as he has massive tax bill coming up - option exercise
- This Tweet is very telling
Rumor Mill
- Advanced Micro moves higher on rumors that Meta's Facebook (FB) will use AMD chips in its data centers
- AMD up BIG
- Metaverse will require lots of computer power
Fed Peeps Running For Cover
- Randal K. Quarles submitted his resignation Monday as a member of the Federal Reserve Board, effective at the end of December.
- He served as the Board's first Vice Chair for Supervision and has been a member of the Board since October 13, 2017.
- As Vice Chair for Supervision, he oversaw the supervision and regulation of financial firms in the Board's jurisdiction
- Wonder what he may  have done (Trading)?
Will it EVER end?
- The travel company Expedia has stopped selling holidays that include performances by captive dolphins and whales.
- There have been growing calls in recent years, including from the prime minister's wife, Carrie Johnson, to ban attractions and experiences that involve captive sea creatures.Announcing the move on Twitter, the company said: "We recently adjusted our animal welfare policy.
- As a result, attractions and activities that involve performances by or interactions with dolphins and other cetaceans will no longer be available on our sites."
China Update
- Some economic data is getting better - so that is good
- Still a major overhang with the  developers and debt payments.
- Many have missed payments on off-balance sheet IOUs such as high-yield consumer products, secretive loans and private bond guarantees
- Dollar bondholders are struggling to know their place in the repayment queue in the event of a default, forcing a dramatic repricing of risk that's all but frozen the primary market for developers.
Inflation - the fight continues
- Lines drawn... Those in the inflation camp and those not
- Wasn't the bad inflation of the 1980's transitory? Transitory is a dumb idea to try to sell to us
- Ritz crackers, Candy - Getting a 7% increase by Mondelez in 2022
- Need to restate this - Deflation will be defended against, therefore higher prices are here to stay for a while.
- While inflation may be transitory - prices will remain higher. A hurricane is transitory, but it does lots of damage on the way through.
Some Inflation Info
- On a year-over-year basis, the index for final demand was up 8.6%, unchanged from September, so it remains the largest advance since the 12-month data were first calculated in November 2010.
- The index for final demand, less foods and energy, was up 6.8%, also unchanged from September.
- In other words, no so transitory!
Oil Markets
- Last week - King Salman said on Saturday Saudi Arabia will continue supporting the stability and balance of oil markets, and also backs efforts to supply clean energy to the world.
- This week - OPEC raises prices on oil
UPS Delivering
- United Parcel Service reported better-than-expected quarterly earnings and revenue on Tuesday, bolstered by strong e-commerce demand that has allowed the delivery firm to raise shipping prices and cherry-pick more profitable customers.
- The company also raised its full-year adjusted operating margin target to about 13% from about 12.7%, ahead of the holiday season.
- Revenue from UPS' U.S. operations, its biggest segment, rose 7.4% to $14.21 billion.
More Earnings - Berkshire
-- Reported operating income of $6.47 billion in the third quarter, rising 18% from $5.48 billion in the same quarter a year ago, according to its earnings report released on Saturday.
- Overall earnings, which reflect Berkshire's fluctuating equity investments, fell to $10.3 billion in the third quarter, marking a more than 60% decline year over year.
- Buffett stressed that investors shouldn't put much emphasis on the quarterly changes in its investment gains or losses.
Metaverse Update
- Facebook Inc plans to hire 10,000 in the European Union over the next five years, the social media giant said last week, to help build the so-called metaverse
- The company earlier launched a test of a new virtual-reality remote work app where users of the company's Oculus Quest 2 headsets can hold meetings as avatar versions of themselves
- Is this stupid? Still holds investment opportunity as big $$$$ behind it
More META - NFTs
- The latest in fashion is not made with threads and textiles, but with pixels and programs.
- Digital fashion makes everything traditional fashion does—shirts, dresses, pants, hats, shoes, and accessories—but none of it is tangible. Instead, customers "wear" digital clothing through augmented reality and digitally altered photos.
Boeing - Healing Process
- Boeing Co current and former company directors have reached a $237.5 million settlement with shareholders to settle a lawsuit over the safety oversight of the 737 MAX, settlement documents seen by Reuters show.
- The proposed settlement agreement, which is being filed in Delaware Chancery Court late on Friday, will require the election of an additional board director with aviation safety oversight expertise and the creation of an ombudsperson program.
- It also requires amending the company by-laws to require the separation of the CEO and board chair positions. The financial penalty is to be paid by insurers to Boeing, the documents show.
Space Travel Update
- Virgin Galactic sold 700 tickets so far
- Since August sold 100 tickets a > $450,000 each
- On track for commercial service in Q4 2022
---
420 Stocks ...

Stocks to watch: CGC, STZ, TLRY, CRON, MJ, NBEV
---
Love the Show?
Then how about a Donation?
---
*** NEW INTERACTIVE CHARTS ***
Winners will be getting great stuff like the new DHUnplugged Shirts (Designed by Jimbo) -
PLUS a one-of-a-kind DHUnplugged CTP Winner's certificate..

CLICK HERE FOR MORE CHARTS ON TRADING VIEW
---
UPDATE - NEW ETF - Global X Millennials Thematic ETF Challenge!
The top holdings of Global X Millennials Thematic ETF (MILN) include stocks many investors would expect, such as Facebook, LinkedIn and Amazon, which take advantage of the tech tendencies of millennials. But some names might be more surprising like real estate investment trusts AvalonBay Communities and Equity Residential, and Home Depot, which could benefit from millennials moving out of the home of their parents.
We are creating the DH Old Codger Index Portfolio to compete against this new ETF to see how "old school" stocks do in comparison. Companies in our index will include: (updated names as of 8/29/16)
We have the performance summary running (daily and since inception of 5/6/16) - DHOCI vs. Millennials ETF Battle
---
Guns on Set
- While promoting his upcoming movie "Red Notice," Johnson told Variety that he will no longer allow real guns on the set of any of his Seven Bucks film productions after the fatal shooting on the set of "Rust," which killed cinematographer Halyna Hutchins.
- "We're going to switch over to rubber guns, and we're going to take care of it in post[-production]. We're not going to worry about the dollars. We won't worry about what it costs," he said.
- Why use real guns in the first place?
Billionaires Got Stimulus
- At least 18 billionaires got federal stimulus checks, report says
- Deductions, zero income for the year and then $1,200 / $2,4000 checks
- Note that this is the problem with a complex tax system - ways around everything.

2024 Presidential Race
- Roger Stone said he'll run for Florida governor just to draw votes away from Ron DeSantis unless the governor pledges not to run for president in 2024
- "I believe that Gov. DeSantis, assuming he's going to run for re-election, should pledge to the people of Florida that he will fill out all four years of a second term," Stone told CBS Miami on Friday.
- "What I don't want to see is for him to be reelected and then immediately abandon Florida to run off and run for president, particularly if he's running against Donald Trump."
JCD Score ()
---
See this week's stock picks HERE
---
Follow John C. Dvorak on Twitter
Follow Andrew Horowitz on Twitter
---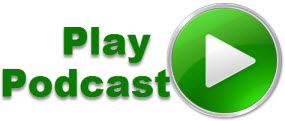 Podcast: Play in new window | Download (Duration: 1:02:32 — 57.7MB)
Subscribe: RSS