Trouble in timbertown – real estate on shaky grounds after this disaster.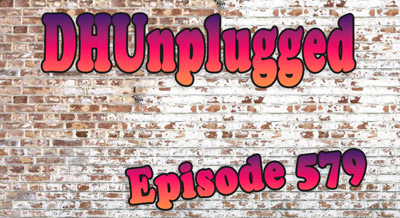 Plenty of easy money is creating plenty of opportunities – the squeeze is on.
Earnings season looking pretty good – however, the Fed could spoil the party.
PLUS we are now on Spotify and Amazon Music/Podcasts!
---
Click HERE for Show Notes and Links
DHUnplugged is now streaming live - with listener chat. Click on link on the right sidebar.
---
Love the Show?
Then how about a Donation?
---
Follow John C. Dvorak on Twitter
Follow Andrew Horowitz on Twitter
Warm Up
- November - Into the End of The Year
- No Shave November ? Good! Cancer Awareness
- No Nut November????? SICK!
- Trick or Treat or Trunk or Treat?
- Everything Wins - Coexist and prosper, even with competition (CARS)
- Found a new site for News and Research - Still checking it, but looks interesting

Market Update
- October ends with a surge - even though Amazon and Apple disappoint
- Analysts falling over each other trying to explain how this was really a great quarter
- Squid Game Coin - surges 40,00% or more... Then, SCAM! All money lost - SICK PEOPLE
- Zillow - oh this  is not good - SICK, Disturbing, Should be  Outlawed
What are the No Nut November rules?
- No ejaculation is allowed by any means.
- Pornography is allowed.
- You must complete the full month of November.
- Supposedly allows time to find other interests
- DECLARING - NO STUPIDITY NOVEMBER
Zillow - More to the Story - SICK - only way this happens is with low rates and almost free money
- We heard about investors buying up properties...
- Faced with the fastest-rising real estate prices in U.S. history, Zillow Group Inc. tweaked the algorithms that power its home-flipping operation to make higher offers.
- It ended up with so many winning bids that it had to stop making new offers on properties.
- Now, after buying more homes in the third quarter than it ever has before, the company is working through a backlog of houses that need to be fixed up and sold while facing an unpleasant reality: Slowing price appreciation means it will sell many homes at a loss.
- Zillow put a record number of homes on the market in September, listing properties at the lowest markups since November 2018, according to research from YipitData. It also cut prices on nearly half of its U.S. listings in the third quarter, according to Yipit, signaling that its inventory was commanding prices lower than it expected.
- Bloomberg report suggests that Zillow is looking to unload 7,000 homes for $2.8 bln after its Algo overbid for them
- WHAT IF... All this time, Zillow was tweaking their Z-Estimates higher to push up values?

FOLLOW UP  ZILLOW
- Earnings - Miserable loss
- Shutting down their IBUY - What about Opendoor (OPEN) ( opportunity or warning?)
- Laying off 25%  of their employees
- Distresses sales about to start showing up
Coins
- Squid Game Coin
- Rocks 300,000% or so in days. From less than $0.01 to $35+ (Depending on what price service - some show ramped to $1,750)
- After all the hooplah - SCAM - there was no way to sell, which was easy to know as it was on the basic fact sheets.
- Scammer closed it down  and took $1.2 million!
More Coins
- Ethereum hits record...$4,600+
All of a Sudden
- Several House Dems  are requiring a CBO score for the budget reconciliation bill.
- As they run around like Keystone Cops
- Seems like slapping it together with spit and glue
- SICK government that is totally dysfunctional
Rental Cars
- What happened to the Death of rental car prophecy?
- Avis Budget shares higher by 35%   55%    78%   107%  220%  100% ; attributed to comments from CEO that the company plans to be more active on EVs and that international bookings could be higher than 2019 levels
- Does everything win? Even with ride sharing ....?
- 20% Short to Float - 6.8 days to cover.
- RAMP IT!
More Squeeze
- After the close Bed Bath Beyond (BBBY) earnings
- Some deal with Kroger to sell BBBY items on Kroger site
- Stock rockets 80% in after hours
Promised an interesting site..
- Insider activity, short interest, charts
- A few popups, but I think sign in and maybe disabled
- https://www.marketbeat.com/
Tesla
- Shares slump after massive run
- Elon tweets that the Hertz deal is not signed yet
- Hertz said they have a deal and deliveries are already happening
- Who is lying?
More Tesla
- Tesla Inc is recalling nearly 12,000 U.S. vehicles sold since 2017 because a communication error may cause a false forward-collision warning or unexpected activation of the emergency brakes, the National Highway Traffic Safety Administration (NHTSA) said Tuesday.
Supply Chain Madness
- Apple Inc has cut back on production of its iPad tablets to allocate more components to the iPhone 13
- Production of the iPad was down half from Apple's original plans for the past two months, the newspaper said on its website, adding that parts intended for older iPhones were also being switched to the iPhone 13
HEADLINE: Modi says India targets net-zero emissions by 2070
- India's prime minister on Monday used the COP26 climate talks to announce 2070 as the target for his country to reach net-zero carbon emissions, two decades beyond what scientists say is needed to avert catastrophic climate impacts.
- Modi told other world leaders that India would increase the share of renewables in its energy mix from around 38% last year to 50% by 2030.
- All this while Joe Biden was napping at the meeting
Facebook - Changed Name to Meta
- What was this all about?
- The metaverse broadly refers to the idea of a shared virtual platform that people can access through different devices and where they can move through digital environments.
--- Meanwhile - Meta Materials (MMAT) spiked on the news of the name change
Players in the MetaVerse
- Roblox (RBLX), Microsoft (MSFT), Nvidia (NVDA), Unity Software (U), SNAP (SNAP), AutoDesk (ADSK), Amazon (AMZN)
Speaking of Roblox
- System-wide malfunction - down over the weekend - every aspect from sites to systems.
- 3-day outage
- A core system in our infrastructure became overwhelmed, prompted by a subtle bug in our backend service communications while under heavy load. This was not due to any peak in external traffic or any particular experience. Rather the failure was caused by the growth in the number of servers in our datacenters
- Brought back up Sunday afternoon
Epstein Still a Thorn
- Barclays CEO Jes Staley will stand down following an investigation into his relationship with Jeffrey Epstein, the bank said in a statement Monday.
- "Barclays and Mr Jes Staley, Group Chief Executive, were made aware on Friday evening of the preliminary conclusions from the FCA and the PRA of their investigation into Mr Staley's characterization to Barclays of his relationship with the late Mr Jeffrey Epstein and the subsequent description of that relationship in Barclays' response to the FCA," the statement said.
Real Estate Prices
- Every major metro area in the US has seen a double-digit % increase in home prices over the last year, led by Phoenix which is 33.5% higher. All except for Chicago are at record highs.
- Case-Shiller Report
Pfizer Update
- Pfizer Inc on Tuesday raised the full-year sales forecast for its COVID-19 vaccine by 7.5% to $36 billion, as it signs deals with countries for booster doses and receives clearances for using its shots in broader age groups.
- The company said it is also on track to deliver 2.3 billion doses of the vaccine, out of the roughly 3 billion it plans to make this year.
Update on Stock Buybacks
- After dropping dramatically during the Covid crisis, buybacks have increased every quarter since bottoming in the second quarter of last year.
S&P 500 stock buybacks
Q1 20:    $199 billion
Q2 20:    $89 billion
Q3 20:    $102 billion
Q4 20:    $131 billion
Q1 21:    $178 billion
Q2 21:    $199 billion
Retail Sales into Holidays
- The National Retail Federation said Wednesday that it expects holiday sales during November and December to rise between 8.5% and 10.5%, which would total $843.4 billion and $859 billion of sales.
- 3-4% inflation though - so maybe real number is 4-5% (which is the prediction every year)
---
420 Stocks ...

Stocks to watch: CGC, STZ, TLRY, CRON, MJ, NBEV
---
Love the Show?
Then how about a Donation?
---
*** NEW INTERACTIVE CHARTS ***
Winners will be getting great stuff like the new DHUnplugged Shirts (Designed by Jimbo) -
PLUS a one-of-a-kind DHUnplugged CTP Winner's certificate..

CLICK HERE FOR MORE CHARTS ON TRADING VIEW
---
UPDATE - NEW ETF - Global X Millennials Thematic ETF Challenge!
The top holdings of Global X Millennials Thematic ETF (MILN) include stocks many investors would expect, such as Facebook, LinkedIn and Amazon, which take advantage of the tech tendencies of millennials. But some names might be more surprising like real estate investment trusts AvalonBay Communities and Equity Residential, and Home Depot, which could benefit from millennials moving out of the home of their parents.
We are creating the DH Old Codger Index Portfolio to compete against this new ETF to see how "old school" stocks do in comparison. Companies in our index will include: (updated names as of 8/29/16)
We have the performance summary running (daily and since inception of 5/6/16) - DHOCI vs. Millennials ETF Battle
---
Running of the  Bulls in Spain
- A man died from his injuries after he was gored at a bull-running festival in eastern Spain, authorities said.
- It was the first such fatality in the country since such events resumed after COVID-19 curbs were relaxed during the summer.
JCD Score ()
---
See this week's stock picks HERE
---
Follow John C. Dvorak on Twitter
Follow Andrew Horowitz on Twitter
---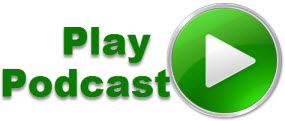 Podcast: Play in new window | Download (Duration: 59:38 — 54.9MB)
Subscribe: RSS