Back from Africa – Not the Middle East!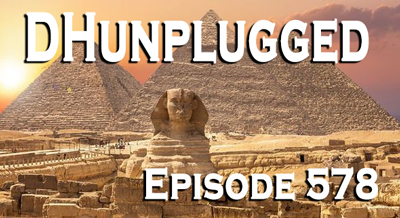 Earnings out – some of the winners and losers…
Tesla stock does what???
PLUS we are now on Spotify and Amazon Music/Podcasts!
---
Click HERE for Show Notes and Links
DHUnplugged is now streaming live - with listener chat. Click on link on the right sidebar.
---
Love the Show?
Then how about a Donation?
---
Follow John C. Dvorak on Twitter
Follow Andrew Horowitz on Twitter
Warm Up
- Back from Africa - That is what Egypt says - not Middle East
-- From Alexandria to Abu Sindel - Top to Bottom (Nile River Cruise too!)|
- Earnings - Looking  good for Banks -But what about the rest?
-- Inflation - BIG Warnings - Jack Dorsey Said the Hyper Word!
- SEC claw-backs entering the scene
- Announcing the Winner of the Moderna CTP!

Market Update
- DJIA - NEW Record, SP500 New Record
- Tesla - Massive move on earnings and  news of big order!
- Spec plays ramping - New Trump SPAC flies high (and then crashes)
- Facebook earnings and more....Microsoft, Twitter, Google, UPS....
- Crude up 25% since September
- All technical indications are that markets severely overbought
Egypt Update
- Amazing to see pyramids, temples, Sphinx and other sites
- Hot, a bit dusty
- Weddings - like Crazy Rich Asians - no kidding
- Hard to find booze
- Food - gassy (only thing worthwhile was the morning Ful)
- Security and police escort with us the whole time
- Nile River Cruise - Pretty amazing  - (Down to Aswan from Luxor)
Trump Media Group SPAC
- Announced last week - stock moves from $10 to $175 over 2 days
- Rolling in  new Social Media Platform - TRUTH Social
- TRUTH Social claims it will be a place that "encourages an open, free, and honest global conversation without discriminating against political ideology."
-  https://www.truthsocial.com/
- DWAC
Tesla
- Earnings looking good, some areas of concern, but nothing major
- BIG order from Hertz - the company that was bankrupt
- ORDER UP ! Hertz buying 100,000 Model 3 cars over next year and building network of charging stations
- Hits the  $1 trillion club in market cap
- ALSO - price hikes for some of the Tesla line up ($5,000)
Richest Peeps List
- Musk pulls way ahead (Close from Friday!!!!!!!!!!!!!)
- Musk now worth more than Exxon (and many small countries)
Facebook Earnings
- After a spook last week from SnapChat (SNAP - 25% on earnings outlook due to new Apple privacy settings) Facebook Earnings
- Good news that it was ot as bad as SNAP - but still not so great as misses on a few metrics and outlook still concerning.
- Stock was up 4% after print, faded and reversed lower - below 200 DMA during regular session
- Major co0ncern that they are spending big on Metaverse and Apple iOS pivacy settings
- Zuck starting to really look like a bad man - really bad man
More Facebook
- Facebook changing name?
- Rebranding would position Facebook's social media app as one of many products under a parent company, which will also oversee groups like Instagram, WhatsApp, Oculus and more, the Verge report added.
Coinage - Making Moves
- Shiba Inu soared to record highs over the weekend to become the 11th-biggest cryptocurrency by market value.
- SHIB was up 50% in the 24 hours through 7:45 a.m. New York time on Sunday, according to pricing from CoinGecko.com, and reached a record earlier in that hour.
- Bitcoin - hits record after Bitcoin Futures ETF goes live
Robinhood Earnings
- Robinhood Markets reports Q3 (Sep) results, misses on revs; guides Q4 revs below consensus
- Reports Q3 (Sep) loss of $2.06 per share, may not be comparable to the S&P Capital IQ Consensus of ($0.20); revenues rose 35.4% year/year to $364.9 mln vs the $437.55 mln S&P Capital IQ Consensus.
- Monthly Active Users (MAU) increased 76% to 18.9 million, compared with 10.7 million in the third quarter of 2020.
- Assets Under Custody (AUC) increased 115% to $95 billion, compared with $44 billion in the third quarter of 2020.
- Crypto activity declined from record highs in the prior quarter, leading to considerably fewer new funded accounts, a slight decline in Net Cumulative Funded Accounts, and lower revenue in the third quarter of 2021 compared with the second quarter of 2021.
Currency Crush
- Turkey's lira fell to a record as the country's latest diplomatic spat gave traders another reason to sell the struggling currency.
- The lira weakened as much as 1.6% in early Asian trading amid thin liquidity, touching a new low for a third straight day.
---- AH  was  in Istanbul Airport last week - NICE AIRPORT!
China Covid Surge
- Now dealing with Covid Delta+ (same marketing firm as Disney and others with "+")
- China locked down a county that has seen the most Covid-19 cases in the country's latest delta outbreak, as an initial flareup in the northwest quickly spirals into a nationwide surge.
- Ejin, a county in northwestern China's Inner Mongolia, has asked its 35,700 residents to stay home from Monday and warned of civil and criminal liabilities should anyone disobey the order
On and Off
- PayPal Holdings Inc. said it isn't pursuing an acquisition of Pinterest Inc., ending days of speculation over a potential $45 billion deal.
- San Jose, California-based PayPal had approached Pinterest about a potential deal, Bloomberg News reported last week. The companies discussed a potential price of around $70 a share, people with knowledge of the matter said, a price that would have valued Pinterest at about $45 billion.
- How does this make sense anyway?
Inflation
- Paul Tudor Jones is really concerned inflation will be getting out of hand
- Jack Dorsey says Hyper Inflation is here and will spread across the world
- Fed thinks it is temporary
- Numbers show big  issue as prices continue to climb and outlook for supply chain worsens
- Yellen says: We may have inflation here for a bit longer, but sees getting back to normal levels by mid to end of 2022
---- Yellen also says: US Not Losing Control of Inflation (not good.....)
- Cathy Wood Disputed hyper-inflation - prices to fall after holidays
---"In 2008-09, when the Fed started quantitative easing, I thought that inflation would take off. I was wrong. Instead, velocity - the rate at which money turns over per year - declined, taking away its inflationary sting. Velocity still is falling," Wood said in a tweet.
Fed Rate Hike Update
- Rate Hike Probabilities: Looks like pricing in 2 hikes by December of 2022.  The highest probability of a first rate hike at the June 2022 meeting at 59.1% and a 51% chance of 2 hikes by November of 2022.
Fed Trading Update
- HA! The Boston Federal Reserve will not release documents that could show whether its former president vetted a series of personal investments last year with its ethics officer.
- New rules
- The Fed announced Thursday that its policymakers and senior staff would be barred from investing in individual stocks and bonds. They would also have to provide 45 days' advance notice of any trade and receive prior approval from ethics officials. And they would have to hold the investments for at least a year.
- The new rules, which have yet to be implemented, would also require Fed officials to publicly disclose all financial transactions within 30 days, and would bar trading during periods of "heightened financial market stress."
- PREDICTION: NO ACTION WILL BE TAKEN AGAINST THOSE WHO RECENTLY PROFITED
UPS - Profiting
- United Parcel Service reported a 23% rise in quarterly profit on Tuesday, bolstered by high e-commerce demand that has allowed the delivery firm to raise shipping prices and cherry-pick more profitable customers.
- UPS' third-quarter operating profit rose to about $2.9 billion, or $2.65 per share, from $2.36 billion, or $2.24 per share, it had reported a year earlier.
 Where to Get Advice?
- Millions of South Koreans have jumped into stock market trading over the past year with their enthusiasm feeding off a new market force - popular investment channels on YouTube.
- The country last year saw a stunning 49% jump in the number of people investing in domestic stocks to 9.14 million, about 18% of the population, industry data shows.
- Retail investors have now become the biggest force in the South Korean stock market.
Case Shiller 20 Home Price Index
- Up 20% YoY
- 20%!
Tax Plan/Stimulus Update
- Dems totally out of their league - cannot get anything done.
- Promises are broken, deal just to get a deal at this point - no substance
- Looking pathetic and weak
- Everything is seemingly about Manchin....
---
420 Stocks ...

Stocks to watch: CGC, STZ, TLRY, CRON, MJ, NBEV
---
Love the Show?
Then how about a Donation?
---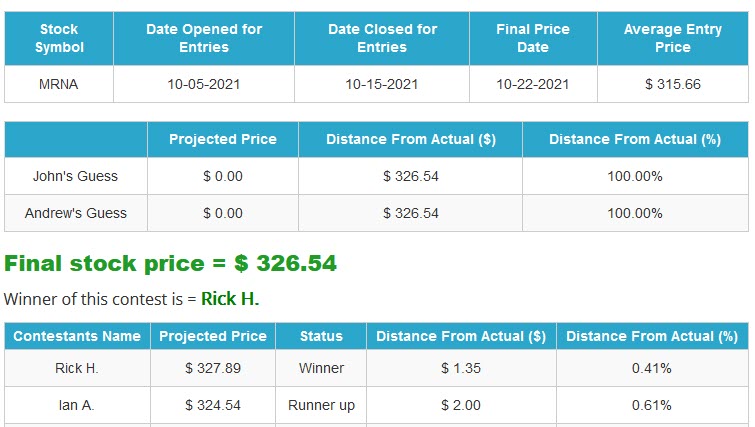 *** NEW INTERACTIVE CHARTS ***
Winners will be getting great stuff like the new DHUnplugged Shirts (Designed by Jimbo) -
PLUS a one-of-a-kind DHUnplugged CTP Winner's certificate..

CLICK HERE FOR MORE CHARTS ON TRADING VIEW
---
UPDATE - NEW ETF - Global X Millennials Thematic ETF Challenge!
The top holdings of Global X Millennials Thematic ETF (MILN) include stocks many investors would expect, such as Facebook, LinkedIn and Amazon, which take advantage of the tech tendencies of millennials. But some names might be more surprising like real estate investment trusts AvalonBay Communities and Equity Residential, and Home Depot, which could benefit from millennials moving out of the home of their parents.
We are creating the DH Old Codger Index Portfolio to compete against this new ETF to see how "old school" stocks do in comparison. Companies in our index will include: (updated names as of 8/29/16)
We have the performance summary running (daily and since inception of 5/6/16) - DHOCI vs. Millennials ETF Battle
---
 Corporate Accountability
- Congress looking to add clawback rules (may or may not get support)
- In behind-the-scenes enforcement talks with companies, the SEC has already dusted off a narrower clawback power created in 2002 following the Enron and WorldCom accounting scandals, according to four lawyers familiar with the private discussions.
- That rule allows the SEC to force a public company's chief executive or chief financial officer to return bonuses or other incentive-based pay in the event the company restates its results due to misconduct.
JCD Score ()
---
See this week's stock picks HERE
---
Follow John C. Dvorak on Twitter
Follow Andrew Horowitz on Twitter
---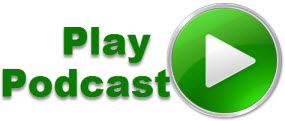 Podcast: Play in new window | Download (Duration: 1:02:09 — 57.2MB)
Subscribe: RSS