Gamechanger – a new drug that could make it to market to control COVID.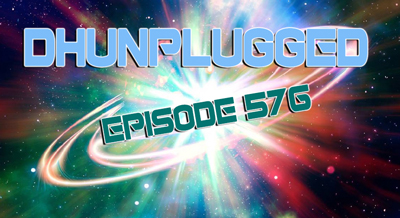 Announcing a new Closest to The Pin!
Oil prices are banging higher – taking a look at an outrageous prediction
PLUS we are now on Spotify and Amazon Music/Podcasts!
---
Click HERE for Show Notes and Links
DHUnplugged is now streaming live - with listener chat. Click on link on the right sidebar.
---
Love the Show?
Then how about a Donation?
---
Follow John C. Dvorak on Twitter
Follow Andrew Horowitz on Twitter
Warm Up
- BANGARANG! Oil Prices are on the move! Calls for a move toward $100 starting
- Can you hear the "Perfect Storm" narrative
- Some commentary on "The Taper"
- Amazon working on a Smart Fridge
- Facebook - Emperors New Clothes?
- A New Closest To The Pin Announcement
- Another BANGARANG  - Merck COVID treatment pill

Market Update
- Markets Up and Down 500 points daily?
- Pins and Needles on China's property sector - looking bad
- Lots of supply side issues occurring - prices escalating will put brakes on economy
- Employment Report this Friday (Expecting 420 hres and 5.1%)
Quick scheduling note - No Show on October 18 - mark your calendars
John? Lottery??
- There's a Powerball winner in California who's about to be ultra-wealthy — even after giving good ol' Uncle Sam a cut of the windfall.
- A single ticket sold in the Golden State matched all six numbers drawn Monday night to land the game's $699.8 million jackpot. The top prize had been growing since early June when a ticket sold in Florida won $286 million.
Evergrande still in the news
- Pulling down shares of other property developers in Chinas
- Trading halted last couple of days awaiting some announcement
- Investors threatening to kill  themselves if they lose money
- Now, Indebted developer Evergrande is set to sell part of its stake in its property services unit, the second asset sale in as many weeks as the liquidity-squeezed property giant scrambles to raise cash.
----- State owned enterprises will probably be the likely buyers 
Economic Reports
- Seems to be background noise right now
- Mixed bag, ISM Services picked up, confidence down, retail sales down, factory orders up
- New investors do not worry about this - their thesis is simple:
---- It is all about price and moving price up. Keep adding money in a good market condition. If markets fall, the government will step in and provide support - so keep buying.
COVID GameChanger?
- An experimental antiviral pill developed by Merck & Co could halve the chances of dying or being hospitalized for those most at risk of contracting severe COVID-19, according to data that experts hailed as a potential breakthrough in how the virus is treated.
- MRNA and PFE and other vaccine company stocks took it on the chin
- 50 % effective - phase 3 may end to move to EUA Approval
Amazon Smart Fridge
- Amazon is reportedly aiming to bring some of the tech it uses at cashierless Amazon Go stores to your kitchen. According to Insider, the company has been working on a smart fridge that can monitor items and help you order replacements if you're running low on something.
- Shopping for items is not always the same....
- What if I bought a certain brand of ketchup but next time wanted a different brand?
- Food will get boring if the same thing ordered over and over
Oil - Hits 3-year high
- Brent crude oil futures hit a fresh three-year high on Tuesday, with U.S. benchmark crude close to 2014 peaks, after the OPEC+ group of producers decided to stick to its planned output rises rather pumping even more.
- Looks like getting back at the markets/consumers after the pain from COVID lockdowns.
Bitcoin and Cryptos
- Back above $50,000
- Coins on the move
- Reasons? Musk - no regulation talk
- Gensler - Regulation talk
- Jamie Dimon - fools gold talk?
- OR Realization that the global economy is teetering on the edge?
Earnings - PepsiCo
- PepsiCo Inc raised its full-year revenue forecast on Tuesday, as the opening of public venues including theaters and restaurants following the lifting of pandemic-induced restrictions boosted demand for its sodas and snacks.
- All metrics looked good - however:
- - - PepsiCo's net attributable income fell about 3% to $2.22 billion, due in part to higher distribution costs as it grappled with rising raw material prices and global supply chains disruptions, which have pressured profit margins at packaged food companies this year.
Tesla
- While other companies are shutting down - Tesla cranking them out
- Tesla delivered 241,300 electric vehicles during the third quarter of 2021, the company reported Saturday.
- Analysts predicted that Tesla would deliver around 220,900 electric cars during this period
- Meanwhile - US Vehicle Sales have dropped to their lowest since APRIL 2020
Space Update
- William Shatner is scheduled to launch on the next crewed spaceflight of Jeff Bezos' Blue Origin.
- The launch is planned for Oct. 12. Blue Origin's vice president of mission and flight operations Audrey Powers is joining the flight, with the crew of four rounded out by the previously announced members Planet Labs co-founder Chris Boshuizen and Medidata co-founder Glen de Vries.
Interesting Stat
- Just 0.1% of mortgage loans issued this year are tied to adjustable rates.
- That's compared to about 60% during the bubble years of the mid-2000s.
TAPER TALK
- Latest comments have been around the start of the taper process
- What is the Taper?
- What do they really mean when they say the Taper will b completed by mid-2022??????
Facebook
- Whistleblower and Outage on Same Day?
- Facebook employees and contractors complained on Monday that they were unable to log into their work accounts following the company's blackout
- Coincidence that the report hits and FB shuts down?
- "This outage was triggered by the system that manages our global backbone network capacity. The backbone is the network Facebook has built to connect all our computing facilities together, which consists of tens of thousands of miles of fiber-optic cables crossing the globe and linking all our data centers
Fed Insiders
-Sen. Elizabeth Warren on Monday urged the Securities and Exchange Commission to investigate whether three Federal Reserve leaders violated insider trading rules in 2020, when they bought and sold assets as the central bank ramped up efforts to save the U.S. economy from economic turmoil.
- Warren, who sits on the congressional committee that oversees the Fed, pressed SEC Chairman Gary Gensler to look into "ethically questionable transactions" made by Fed Vice Chair Richard Clarida and regional Presidents Robert Kaplan and Eric Rosengren.
Follow Up - Taxis
- According to the New York Taxi Workers Alliance (NYTWA), the average debt owed on medallions by taxi drivers is $600,000.
- A protest to restructure the medallion debt run by the NYTWA has garnered the support of progressive politicians including Senator Chuck Schumer, Congresswoman Alexandria Ocasio-Cortez, state senator Jabari Brisport, and state assemblyman Zohran Mamdani.
- Feeling bad that they are losing money but who will pay for the restructure exactly?
Tariffs
- U.S. Trade Representative Katherine Tai will declare Monday that an extensive review found China isn't meeting its commitments under the Phase One trade deal, senior administration officials said — laying the groundwork for the Biden administration to keep in place Trump-era tariffs while considering other punitive actions.
- Sooooooo, Biden is going to keep the tariffs?
Havana Syndrome Source Identified
- Symptoms include pain, dizziness and reports of a high-pitched metallic sound
- The most likely culprit? The Indies short-tailed cricket
- https://orthsoc.org/sina/492a.htm
---
420 Stocks ...

Stocks to watch: CGC, STZ, TLRY, CRON, MJ, NBEV
---
Love the Show?
Then how about a Donation?
---
*** NEW INTERACTIVE CHARTS ***
Winners will be getting great stuff like the new DHUnplugged Shirts (Designed by Jimbo) -
PLUS a one-of-a-kind DHUnplugged CTP Winner's certificate..

CLICK HERE FOR MORE CHARTS ON TRADING VIEW
---
UPDATE - NEW ETF - Global X Millennials Thematic ETF Challenge!
The top holdings of Global X Millennials Thematic ETF (MILN) include stocks many investors would expect, such as Facebook, LinkedIn and Amazon, which take advantage of the tech tendencies of millennials. But some names might be more surprising like real estate investment trusts AvalonBay Communities and Equity Residential, and Home Depot, which could benefit from millennials moving out of the home of their parents.
We are creating the DH Old Codger Index Portfolio to compete against this new ETF to see how "old school" stocks do in comparison. Companies in our index will include: (updated names as of 8/29/16)
We have the performance summary running (daily and since inception of 5/6/16) - DHOCI vs. Millennials ETF Battle
---
 Discussion - Article about rigged markets...

JCD Score ()
---
See this week's stock picks HERE
---
Follow John C. Dvorak on Twitter
Follow Andrew Horowitz on Twitter
---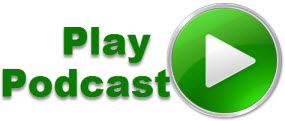 Podcast: Play in new window | Download (Duration: 1:02:13 — 57.2MB)
Subscribe: RSS