Old is New – but that does not necessarily make it any better.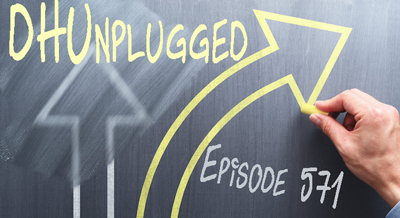 More players entering in the stock trading game as brokers.
China lays down some heavy rules on companies – pay attention to this!
PLUS we are now on Spotify and Amazon Music/Podcasts!
---
Click HERE for Show Notes and Links
DHUnplugged is now streaming live - with listener chat. Click on link on the right sidebar.
---
Love the Show?
Then how about a Donation?
---
Follow John C. Dvorak on Twitter
Follow Andrew Horowitz on Twitter
Warm Up
- Refilling The Punchbowl - Powell Keeps the party Rolling
- Bad Storms = Economic Benefit (Release of $$ Insurance Funds and MORE GOVY HELP)
- Afgan Situation - No Win
- Some Star Power News - Steven Segal and Lizzy Holmes
- MEME Stocks getting their own ETF
- Old Is New - (Everything just repackaged and resold, where is the originality - From the Dawn of Technology to the Era of the EDIT)
---A generation of incredible biz creativity has now become the Era of the Edit. Not much new, just a regurgitation of old ideas with a tech twist, motivated by profit but extolled as virtuous and life-changing.
------ CHANGE for the sake of change
- Tennis Elbow (or is it Podcast Arm?)

Market Update
- Amazon - Adding BNPL through Affirm
- Nothing to Worry About
- China - End Game Approaching
- No Worries - ATH for NAZ and SP500 (DIA and Small-Caps still have way to go)
- Interest rates come down a bit, USD slows ascent
- Gary Gensler (SEC Chair) getting aggressive
BURNING QUESTION
- When will the market crash?
McDonald's May Close Dining Rooms
- Last week, McDonald's instructed its franchisees on steps they should take to re-close their dining rooms in areas where the Delta variant is rapidly spreading,
- In last week's conference call, McDonald's executives recommended franchisees consider closing indoor seating in counties where COVID cases exceed 250 per 100,000 people on a rolling three-week average.
BNPL
- Affirm (AFRM), a recent IPO and provider of buy now, pay later (BNPL) services, is soaring higher after announcing a new partnership with e-Commerce giant Amazon (AMZN) last Friday. The game-changing arrangement enables select AMZN customers to use AFRM's service to break purchases of $50 or more into monthly payments. Testing of the payment option has already begun, and the full rollout will transpire over the coming months.
- Both Amazon and Affirm are up on the news (AFRM +40%)
MEME ETF
- Investors looking to bet on the "meme stock" phenomenon that has characterized the retail trading boom may soon have a new way to do so, with the Roundhill MEME exchange-traded fund, which tracks an index made up of stocks trending on social media.
- David Portnoy "backed" BUZZ ETf is out - trailing S&P 500 by wide margin (since inception)
- Just going to add more fuel to the fire - but may be good vehicles to short once this phase of the market mania is over.
China End Game?
- China kicked off a two-month campaign to crack down on commercial platforms and social media accounts that post finance-related information that's deemed harmful to its economy.
- The initiative will focus on rectifying violations including those that "maliciously" bad-mouth China's financial markets and falsely interpret domestic policies and economic data, the Cyberspace Administration of China said in a statement late Friday.
- Those who republish foreign media reports or commentaries that falsely interpret domestic financial topics "without taking a stance or making a judgment" will also be targeted, it added.
- The move is aimed at cultivating a "benign" online environment for public opinion that can facilitate "sustainable and healthy development" of China's economy and its society.
------China's top social media platforms, Wechat, Douyin, Sina Weibo and Kuaishou, said on Saturday they would begin to rectify irregular practices of "self-media" accounts that publish financial information, reported state media Global Times.
China - More of Interest
- JOYY Inc's top two shareholders, its Chairman David Li and Xiaomi founder Lei Jun, plan to take the Nasdaq-listed company private in a deal that could value it at up to $8 billion, three people with knowledge of the matter said.
- They are teaming up for the deal as they believe the Chinese social media company is undervalued in the U.S. market, the people added. JOYY had an average market value of $3.9 billion over the past month, while its net asset value totaled $5.6 billion as of June 30, based on its quarterly results.
- With the massive drop in prices for many China Tech names - will we see more go-private announcements?
"Star" News
- In a bombshell revelation just days before her criminal fraud trial, defense attorneys for Elizabeth Holmes claim she's suffered a "decade-long campaign of psychological abuse" from her former boyfriend and business partner Ramesh "Sunny" Balwani.
- Attorneys for Holmes plan to "introduce evidence that Mr. Balwani verbally disparaged and withdrew 'affection if she displeased him;' controlled what she ate, how she dressed, and how much money she could spend, who she could interact with – essentially dominating her and erasing her capacity to make decisions," according to the unsealed filings.
-- Steven Seagal who starred in the film "Beyond the Law" found out that even relocating to Russia doesn't mean he's beyond the reach of U.S. courts as the Securities and Exchange Commission won a judgment against him.
-- A federal judge in Brooklyn, New York, said the SEC can go through Seagal's business manager to try and collect more than $200,000 that the actor owes the U.S. government for failing to disclose he was being paid to promote a digital token.
Gamification
- The Securities and Exchange Commission said Friday it is stepping up its inquiry into so-called gamification and behavioral prompts used by online brokerages and investment advisors to prod people to trade more stocks and other securities.
- "While new technologies can bring us greater access and product choice, they also raise questions as to whether we as investors are appropriately protected when we trade and get financial advice," SEC Chair Gary Gensler said in a release. "In many cases, these features may encourage investors to trade more often, invest in different products, or change their investment strategy."
- A few questions 1) Why is wrong with gamification? Have you looked at slot machines? 2) What is the line that goes from investing to gambling to gamification?
Digital Currency
- News out of India
- Digital Rupee (developed countries are not going use Bitcoin or other that they cannot control)
- The Reserve Bank of India may launch its first digital currency trial programs by December, central bank governor Shaktikanta Das told CNBC.
- Central banks including those in China, Europe and the U.K. are exploring digital currencies that would be issued by them, either to commercial lenders or to the public directly.
- They are called central bank digital currencies, or CBDC — legal tender in digital form, and are essentially the online version of their respective fiat currencies. In India's case, that would be the digital rupee.
- Have we all gone nuts? NEW digital currency?? What has credit cards and wire transfers/ACH been?
- Same with BNPL - it is just installment plans!!!!!!!!!
LET'S TALK
- A generation of incredible biz creativity has now become the Era of the Edit. Not much new, just a regurgitation of old ideas with a tech twist, motivated by profit but extolled as virtuous and life-changing.
- HIMS - ED dysfunction pills done on a smartphone
- WW (Diet)/ NOOM- APP based diet, instead of going in to storefront
- Online Classrooms / Schools
- Other Examples?
Delta (Air) on Delta (Variant)
- Obviously Delta Airlines is fed up with the confusion over DELTA and wants it to end
- Employees face tough decision - come back to work vaccinated or if not vaccinated pay $200/mo more for insurance
- In a staff memo, Chief Executive Ed Bastian said the monthly surcharge would take effect on Nov. 1.
- Adding a surcharge to health insurance contributions is the latest tactic being used by employers to protect their operations from the highly contagious Delta variant of the coronavirus.
More Hacks - But the Cloud goes ON!
- Microsoft on Thursday warned thousands of its cloud computing customers, including some of the world's largest companies, that intruders could have the ability to read, change or even delete their main databases, according to a copy of the email and a cyber security researcher.
- The vulnerability is in Microsoft Azure's flagship Cosmos database. (Supposedly the flaw was not exploited and ultimately fixed)
- Cloud hacks are much more problematic - once access is available, many many users can be effected. If system in house - harder for widespread problems -right?
ESG BS
- A former BlackRock executive has outlined why he now thinks that sustainable investing is a "dangerous placebo that harms the public interest," after previously evangelizing the trend for the world's largest asset management firm.
- Environmental, social and governance — or ESG — investing has grown increasingly popular in recent years, mainly in the wake of the coronavirus pandemic.
- On the massive issuance of Green Bonds and how they may not create much positive environmental impact: This is because "most companies have a few qualifying green initiatives that they can raise green bonds to specifically fund while not increasing or altering their overall plans. And nothing stops them from pursuing decidedly non-green activities with their other sources of funding," he added.
- All of this was started to 2 reasons: 1) Virtue Signaling 2) Index Providers selling ESG benchmarks
FLASH NEWS UPDATE
- Paypal now considering opening a stock-trading platform
- Clearly shows that the payment-for-order-flow model is pretty profitable for the brokers.
- Invest at Paypal is the name of the division
- MORE FLASH - SEC Chairman says in Barron's interview that ban of payment for order flow is "on the table"
---
420 Stocks ...

Stocks to watch: CGC, STZ, TLRY, CRON, MJ, NBEV
---
Love the Show?
Then how about a Donation?
---
*** NEW INTERACTIVE CHARTS ***
Winners will be getting great stuff like the new DHUnplugged Shirts (Designed by Jimbo) -
PLUS a one-of-a-kind DHUnplugged CTP Winner's certificate..

CLICK HERE FOR MORE CHARTS ON TRADING VIEW
---
UPDATE - NEW ETF - Global X Millennials Thematic ETF Challenge!
The top holdings of Global X Millennials Thematic ETF (MILN) include stocks many investors would expect, such as Facebook, LinkedIn and Amazon, which take advantage of the tech tendencies of millennials. But some names might be more surprising like real estate investment trusts AvalonBay Communities and Equity Residential, and Home Depot, which could benefit from millennials moving out of the home of their parents.
We are creating the DH Old Codger Index Portfolio to compete against this new ETF to see how "old school" stocks do in comparison. Companies in our index will include: (updated names as of 8/29/16)
We have the performance summary running (daily and since inception of 5/6/16) - DHOCI vs. Millennials ETF Battle
---
 Ron Jeremy Update
- Adult film star Ron Jeremy, who has been charged with raping three women and sexually assaulting a fourth in incidents in West Hollywood from 2014 to 2019, makes his first appearance in Los Angeles County Superior Court, California, U.S. June 23, 2020.
- The District Attorney's office said the indictment involved 21 victims and conduct dating back to 1996. The counts include 12 of forcible rape, seven of forcible oral copulation, six of sexual battery, and two of penetration while the victim was asleep or unconscious.
Silver-Copper Nanolayer Mask
- Researchers at the National Autonomous University of Mexico (UNAM) have created a facemask using silver and copper nanolayers that neutralizes SARS-CoV-2, the virus that causes COVID-19, the university's official gazette said on Thursday.
- UNAM is calling the triple-layered antimicrobial facemask SakCu; Sak means silver in Mayan and Cu is the chemical symbol for copper.
- To test the mask, researchers took drops with the virus from COVID-19-positive patients at the Hospital Juarez in Mexico and placed them on the silver-copper film deposited in polypropylene.
- UNAM said that if the viral concentration was high, the virus disappeared by more than 80% in about eight hours and if the viral load was low, in two hours none of the virus RNA was detected.
JCD Score ()
---
See this week's stock picks HERE
---
Follow John C. Dvorak on Twitter
Follow Andrew Horowitz on Twitter
---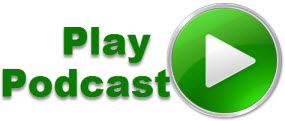 Podcast: Play in new window | Download (Duration: 1:03:38 — 58.5MB)
Subscribe: RSS