Cooling Down – consumer confidence sinks (Stinks) and retail sales disappoint.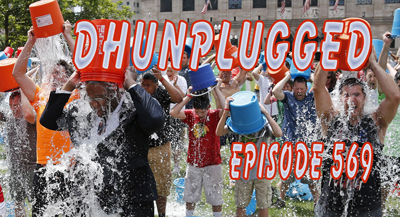 Crypto Hack Attack – Poly Lost a Bitcoin!
Swooning markets – How long can dip buyers save it?
PLUS we are now on Spotify and Amazon Music/Podcasts!
---
Click HERE for Show Notes and Links
DHUnplugged is now streaming live - with listener chat. Click on link on the right sidebar.
---
Love the Show?
Then how about a Donation?
---
Follow John C. Dvorak on Twitter
Follow Andrew Horowitz on Twitter
Warm Up
- Cooling Down - Consumer Confidence Sinks (Stinks)
- Retail Sales Disappoint
- Crypto Hack Attack - Poly Lost a Bitcoin
- Swooning markets - How long can dip buyers save it?
- Twitter - new feature announced

Market Update
- China retail sales and productivity slow
- US Markets - hard to Dip Major Indies
- Taper Headlines Picking Up
- 13F Disclosures starting to Pour Out
- Senators Buying Stocks Again (CongressPeople too)
Show Me The Money
- India will launch a 100 trillion rupee ($1.35 trillion) national infrastructure plan that will help generate jobs and expand use of cleaner fuels to achieve the country's climate goals, Prime Minister Modi said on Sunday.
- The infrastructure programme, called "Gati Shakti", will help boost productivity of industries and boost the economy
- India economy 1/10 of USA GDP
Quick Note
- 10 Yr Yield - August
- Low 1.12 -> 1.38 ->1.25
Confab News
- Jackson Hole - High Brow Gathering
- European Central Bank President Christine Lagarde will not be attending the high-profile annual Jackson Hole conference of central bankers in late August
- The Sunday Telegraph reported earlier that Bank of England Governor Andrew Bailey would also not be attending.
- The newspaper cited a BoE spokesperson as saying that organizers were "focusing on a domestic invite list due to limited capacity".
The Taper
- CNBC reports that a September Fed tapering announcement is likely: Announcement is expected in September.
- Actual tapering expected in October; taper could last 8-10 months; announcement could be delayed until November if August jobs report is weak
- Powell does not think Delta variant is a big risk to economy
- Now the discussion is switching to "Cash  on the Sidelines" to keep the rally going
NEW REPORT
- Two former senior staffers at the U.S. central bank argue that continued higher prices in the future may be what is needed to shift the whole economy to a higher plateau and deliver a jobs boom that helps the broadest set of people.
- "....Once the coronavirus pandemic passes and the Fed is able to raise interest rates to more normal levels, it should then increase the national inflation target from 2% to 3% and use a shock treatment of surprise rate cuts to hit it."
- "The unemployment rate could average 0.75 percentage point or more below its sustainable level during the first 15 years after the higher target is announced," representing about 1.2 million or more additional people employed each year, the two economists, now with the Peterson Institute for International Economics, estimated.
Tech Tantrums
- Amazon Web Services (AWS) has been named the winner of a $10 billion cloud computing contract, called "WildandStormy," for the National Security Agency. But Microsoft, no doubt still salty about Amazon's successful challenge of Redmond's $10 billion JEDI contract with the Pentagon, filed a formal bid protest with the Government Accounting Office last month.
- Microsoft says that if the NSA had properly evaluated the bids, Microsoft would have won.
More Tech
- A U.S. trade judge ruled on Friday that Alphabet Inc's Google infringed five patents belonging to Sonos Inc that concern smart speakers and related technology, a decision that could lead to an import ban.
- The brief ruling from Charles Bullock, the chief administrative law judge of the U.S. International Trade Commission, did not explain why Google's sale of the products violated a 1930 federal tariff law, commonly known as Smoot-Hawley, designed to prevent unfair competition.
- Sonos has been trying to block Google from importing Home smart speakers, Pixel phones and other products from China.
Wall Street Bets
- Reddit will raise up to $700 million in a late-stage funding led by Fidelity Management and Research Company, the social media network said on Thursday, giving it a valuation of more than $10 billion.
- In the ongoing round, it has already raised $410 million from Fidelity, thanks to its growing popularity as an online discussion forum.
Hack Attack
- Poly Network, a decentralized finance platform, said it was hacked on Tuesday, losing an estimated $600 million according to reports of funds held in complicit wallets.
- Poly posted details of wallets where it said the money was transferred, urging people to blacklist tokens from those addresses.
- Sooooooo, Not so secure and not so anonymous
- Follow Up - For whatever reason, hacker returned some of the money.... Some...
More Coinage Stuff
- Crypto fashion: people pay real money for virtual clothes
- When the virtual world Decentraland said in June users could make and sell their own clothing for avatars to wear on the site, Hiroto Kai stayed up all night designing Japanese-inspired garments.
- Selling kimonos for around $140 each, he said he made $15,000-$20,000 in just three weeks.
- In Decentraland, clothing for avatars – known as "wearables" – can be bought and sold on the blockchain in the form of a crypto asset called a non-fungible token (NFT).
Chik-Fil-A
- Fort Lauderdale is not the only city with a problem. Lawsuits were filed last year in Ohio, Texas and New Jersey over Chick-fil-A businesses with insanely busy drive-thrus.
Sentiment Plunges
- U.S. consumer sentiment dropped sharply in early August to its lowest level in a decade, in a worrying sign for the economy as Americans gave faltering outlooks on everything from personal finances to inflation and employment, a survey showed on Friday.
- The University of Michigan said its preliminary consumer sentiment index fell to 70.2 in the first half of this month from a final reading of 81.2 in July.
- That was the lowest level since 2011.
There have been only two larger declines in the index over the past 50 years. Those were at the depths of the 2007-2009 recession and during the first wave of shutdowns in April 2020 at the beginning of the pandemic
Retail Sales - Disappoint
- Total retail sales declined 1.1% month-over-month (Briefing.com consensus -0.2%) following an upwardly revised 0.7% increase (from 0.6%) in June.
- Excluding autos, retail sales declined 0.4% month-over-month (Briefing.com consensus +0.2%) following an upwardly revised 1.6% increase (from +1.3%)
Twitter
- New Feature - NO not edit
- Twitter introduced a new test feature Tuesday that allows users to report misinformation they run into on the platform, flagging it to the company as "misleading." The test will roll out starting today to most users in the U.S., Australia and South Korea.
- In the new test, Twitter users will be able to expand the three dot contextual menu in the upper right corner of a tweet to select "report tweet" where they'll be met with the new option to flag a misleading tweet. The next menu offers users a choice to specify that a tweet is misleading about "politics," "health" or "something else." If they select politics, they can specify if the misleading political tweet pertains to elections and if they choose health they can flag a misleading tweet about COVID-19 specifically.
NY
- Bye Bye Cuomo - resigns, not impeachment
More Political News
- Texas State Governor Abbott tests positive for Covid (has been vaccinated)
More Malt
- PepsiCo and Sam Adams brewer Boston Beer are teaming up to create an alcoholic version of Mountain Dew.
- Boston Beer will develop and produce the drink, called Hard Mtn Dew, while Pepsi has created a new entity to sell, deliver and market the product. The beverage is expected to hit shelves in early 2022.
- Hard Mtn Dew will belong to the flavored malt beverage category and contain 5% alcohol by volume. Early images of the products also show that it will contain zero sugar.
Follow Up - CHICKS
- Chicken producer Sanderson Farms Inc agreed on Monday to be bought for $4.53 billion by commodities trader Cargill Inc and investment firm Continental Grain Co at a time when meat prices have been soaring due to strong demand.
- Demand for chicken wings and other chicken products have been rising in recent months as restaurants reopened in the United States, boosting sales at Sanderson Farms and rival Tyson Foods Inc.
- No Wonder - Probably demand from Chick-Fil- A
All's Fair
- Republican Sen. Rand Paul and his wife had not bought or sold stock in an individual company in at least 10 years when Kelley Paul purchased shares of the drug company Gilead Sciences in early 2020.
- The purchase came early in the novel coronavirus' initial wave through the United States — and one day after the first U.S. clinical trial began for Gilead's remdesivir as a treatment for Covid-19, according to records reviewed by CNBC.
---
420 Stocks ...

Stocks to watch: CGC, STZ, TLRY, CRON, MJ, NBEV
---
Love the Show?
Then how about a Donation?
---
*** NEW INTERACTIVE CHARTS ***
Winners will be getting great stuff like the new DHUnplugged Shirts (Designed by Jimbo) -
PLUS a one-of-a-kind DHUnplugged CTP Winner's certificate..

CLICK HERE FOR MORE CHARTS ON TRADING VIEW
---
UPDATE - NEW ETF - Global X Millennials Thematic ETF Challenge!
The top holdings of Global X Millennials Thematic ETF (MILN) include stocks many investors would expect, such as Facebook, LinkedIn and Amazon, which take advantage of the tech tendencies of millennials. But some names might be more surprising like real estate investment trusts AvalonBay Communities and Equity Residential, and Home Depot, which could benefit from millennials moving out of the home of their parents.
We are creating the DH Old Codger Index Portfolio to compete against this new ETF to see how "old school" stocks do in comparison. Companies in our index will include: (updated names as of 8/29/16)
We have the performance summary running (daily and since inception of 5/6/16) - DHOCI vs. Millennials ETF Battle
---
JCD Score ()
---
See this week's stock picks HERE
---
Follow John C. Dvorak on Twitter
Follow Andrew Horowitz on Twitter
---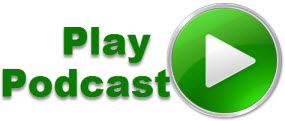 Podcast: Play in new window | Download (Duration: 1:03:46 — 58.7MB)
Subscribe: RSS