California is ablaze, markets heating up too after the recent jobs report.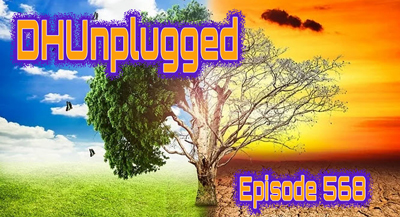 A road trip uncovers how the big companies are beating out the mom-and-pop establishments.
Some good news on the employment front – bond yields respond.
PLUS we are now on Spotify and Amazon Music/Podcasts!
---
Click HERE for Show Notes and Links
DHUnplugged is now streaming live - with listener chat. Click on link on the right sidebar.
---
Love the Show?
Then how about a Donation?
---
Follow John C. Dvorak on Twitter
Follow Andrew Horowitz on Twitter
Warm Up
- Heating up - Global Warming Red Zone - Epochal Report
- Employment heating up too!
- California Fires! PCG Again?
- Bifurcation - Small Biz and Big Biz Employment Benefits
- Gold and Silver - Flash Crash Sunday night
- Cuomo on the Chopping Blocks/ Off the Island?
Market Update
- Hitting highs on a better than expected jobs report
- M&A still hot - Chicken Roll-up
- $$Trillion$$ Infrastructure Bill moving toward passage
- Vaccine Makers - Rocket-ships (MRNA and BNTX, PFE) - FDA Approval coming
- Bond Yileds RAMP higher (from 1.12% to 1.34% over past few days)
- Inflation - CPI Report Wednesday
The Employment Report
- Almost 1 million added to payrolls
- 5.4%  Unemployment Rate
-- Some question to how this was calculated due to seasonality (obv can't be just a simple calc)
Travel Update
- Central Florida Getaway over the weekend
- Here is how COVID changes things $$$$$$
- Hotels - No change to pre-pandemic proving but forget about room service. Housekeeping only comes if requested and that is an effort. (Benefits Payrolls and profitability)
- Small Restaurants - no help, limit hours of service and even saw a sign: " No single slices of pizza after 4pm due to severe shortage of help" - overall kills the business
- Small Biz - at risk as big biz invades and can out price (nothing new here, just fast tracked)
Climate Change Report
- An epochal (?Ehpickall) new report from the world's top climate scientists warns that the planet will warm to 1.5° Celsius in the next two decades without drastic moves to eliminate greenhouse gas pollution. The finding from the United Nations-backed group throws a key goal of the Paris Agreement into danger as signs of climate change become apparent across every part of the world.
- Among the headline findings: The past decade was most likely hotter than any period in the last 125,000 years, when sea levels were as much as 10 meters higher. Combustion and deforestation have also raised carbon dioxide in the atmosphere higher than they've been in two million years, according to the report, and agriculture and fossil fuels have contributed to methane and nitrous oxide concentration higher than any point in at least 800,000 years.
Glove Flavored
- Panera Bread recalling 6,384 16-ounce Chicken Tortilla Soup that have gray nitrile glove pieces in the product
Slow the Mail
- The U.S. Postal Service (USPS) on Friday finalized a plan effective Oct. 1 to slow down some first-class mail delivery as part of a plan to cut red ink.
- Postmaster General Louis DeJoy proposed in March to revise existing one- to three-day service standards for first-class mail. USPS said on Friday that 61% of first-class mail will remain at its current standard.
- USPS said in a notice published in the Federal Register the current standards require it "to rely heavily on air transportation, using air cargo transportation carriers and commercial passenger air carriers."
- It added that the "basic logic of the changes is that the addition of one or two days to current service standards for First-Class Mail and Periodicals would enable the Postal Service to convey a greater volume of mail within the contiguous United States by surface transportation."
Kissing More Ass
- Tencent said it would investigate the functions of its popular social messaging app WeChat's "youth mode", after Beijing prosecutors initiated a civil public-interest lawsuit against a subsidiary of the company on Friday.|
- Prosecutors had said the "youth mode" on WeChat does not comply with laws protecting minors.
- "We will earnestly inspect and check the functions of WeChat Youth Mode, accept user suggestions humbly and sincerely respond to civil public interest litigation," the company WeChat team said in a post on Weibo.
--- Imagine if FB responded to complaints with " We will joyously and devoutly respond to all requests and ask for any forgiveness during  the time it takes for us to happily get back to you"
Fake Meat Update
-Beyond Meat on Thursday reported a wider-than-expected loss per share as higher costs and investments back into its business weighed on margins.
- Here's what the company reported compared with what Wall Street was expecting, based on a survey of analysts by Refinitiv:
- Loss per share: 31 cents vs. 24 cents expected
- Revenue: $149.4 million vs. $140.8 million expected
- I'm optimistic about what lies ahead," CEO Ethan Brown said in a statement. "That said, given the recent uptick of Covid-19 cases, which could disrupt demand patterns, we believe caution for the balance of the year generally remains appropriate."
More Real Food
- Chicken producer Sanderson Farms Inc agreed on Monday to be bought for $4.53 billion by commodities trader Cargill Inc and investment firm Continental Grain Co
- The combination with Continental's Wayne Farms will allow Sanderson Farms, the third-largest poultry producer in the United States, strengthen its position and help it better compete with rivals Tyson Foods and Pilgrim's Pride Corp.
Apple - Lots of Child Exploitation Updates in iOS
- Apple will use machine learning on an child's iPhone with a family account to blur images that may contain nudity, and parents can choose to be alerted when a child under 13 receives sexual content in iMessage. Apple also updated Siri with information about how to report child exploitation.
- No Agenda discussed scanning email... The system only works on images uploaded to iCloud, which users can turn off, Apple said. Photos or other images on a device that haven't been uploaded to Apple servers won't be part of the system.
Mexico Angry
- Mexico sued several gun makers in a U.S. federal court on Wednesday, accusing them of reckless business practices that supplied what it called a "torrent" of illegal arms to violent Mexican drug cartels, leading to thousands of deaths.
- The lawsuit alleges that units of Smith & Wesson, Barrett Firearms, Colt's Manufacturing Company, Glock Inc, Sturm, Ruger & Co and others knew their business practices had encouraged illegal arms trafficking into Mexico.
Space Travel
- Virgin Galactic delivered second-quarter results after the market closed on Thursday and announced that it will reopen ticket sales, effective immediately. ( Nothing good in the earnings report)
- The company has about 600 reservations for tickets on future flights.
- New tickets $50k - $650k for the flight
Robinhood
- Robinhood said its stockholders could sell up to 97.9 million of shares and that the company will not receive any of the proceeds
- Prospectus showed that there was a stipulation that if stock doubled and stayed there for some time... unlock shares to be sold
- Stock drooped 27% the next day after sale announcement.
Left Overs
SweatPant Wars
- Footwear company Wolverine Worldwide buys Lululemon competitor Sweaty Betty for $410 million
- The company behind Merrell, Saucony, Sperry, Stride Rite and other well-known footwear brands is adding premium women's activewear brand Sweaty Betty to its portfolio as it expands its categories, geographies and online sales.
- Wolverine Worldwide bought the 23-year-old digitally native Lululemon competitor for $410 million from consumer-focused private equity firm L Catterton. The deal, which closed Monday, was funded by cash and a revolving line of credit.
In Debt
- "The Federal Reserve Bank of New York's Center for Microeconomic Data today issued its Quarterly Report on Household Debt and Credit . The report shows that total household debt increased by $313 billion (2.1%) to $14.96 trillion in the second quarter of 2021.
- The total debt balance is now $812 billion higher than at the end of 2019.
- The 2.1% increase in aggregate balances was the largest seen since Q4 2013 and marked the largest nominal increase in debt balances since Q2 2007.
- The Report is based on data from the New York Fed's Consumer Credit Panel, a nationally representative random sample of individual- and household-level debt and credit records drawn from anonymized Equifax credit data"
China
- Shares of online gaming companies, including Tencent Holdings Ltd and NetEase Inc, tumbled last week after a Chinese state media outlet branded online gaming "spiritual opium" and called for more curbs on the industry.
- Tencent, China's biggest social media and video games company, tumbled more than 9% in early morning trade, while Netease slumped more than 13%.
- The article, published by the state-run Economic Information Daily, said many teenagers were addicted to online gaming and that was negatively impacting their growth. The news outlet is affiliated with the official Xinhua news agency.
- It repeatedly cited Tencent's flagship game Honor of Kings, saying it was the most popular online game played by students, sometimes for up to eight hours a day.
Thought Question
- What if.... Lockdowns start again and high unemployment
---  Fed has nowhere to go, Federal Govy exhausting all debt already and for infrastructure....
----- Essentially this means no lockdowsn and no way to compensate those out of work
AMC Blathers
- CEO is another master at manipulation
- AMC will have technology to receive bitcoin as payment by year-end
- See what he did there?
Amazon - Paying Up
- Amazon.com Inc said it would pay customers who suffer injuries or property damage from defective goods others sell on its U.S. platform, in a new policy that could reduce litigation.
- Effective Sept. 1, Amazon will pay valid claims of up to $1,000, which make up more than 80% of injury and damage cases on its platform, at no cost to sellers, and it may step in with more help if sellers are unresponsive, the company said. The policy "better protects Amazon customers and sellers," it said.
---
420 Stocks ...

Stocks to watch: CGC, STZ, TLRY, CRON, MJ, NBEV
---
Love the Show?
Then how about a Donation?
---
*** NEW INTERACTIVE CHARTS ***
Winners will be getting great stuff like the new DHUnplugged Shirts (Designed by Jimbo) -
PLUS a one-of-a-kind DHUnplugged CTP Winner's certificate..

CLICK HERE FOR MORE CHARTS ON TRADING VIEW
---
UPDATE - NEW ETF - Global X Millennials Thematic ETF Challenge!
The top holdings of Global X Millennials Thematic ETF (MILN) include stocks many investors would expect, such as Facebook, LinkedIn and Amazon, which take advantage of the tech tendencies of millennials. But some names might be more surprising like real estate investment trusts AvalonBay Communities and Equity Residential, and Home Depot, which could benefit from millennials moving out of the home of their parents.
We are creating the DH Old Codger Index Portfolio to compete against this new ETF to see how "old school" stocks do in comparison. Companies in our index will include: (updated names as of 8/29/16)
We have the performance summary running (daily and since inception of 5/6/16) - DHOCI vs. Millennials ETF Battle
---
COVID Cancellations
- Organizers of the New York International Auto Show on Wednesday canceled the event due to concerns about the coronavirus delta variant.
- The show was scheduled to open to the public on Aug. 20. It had been postponed since April of last year due to the global health crisis. It was the first time the show had been rescheduled since WWII.
Disappearing Whisky
- The U.S. State Department is looking into the whereabouts of a $5,800 bottle of whisky given to former Secretary of State Mike Pompeo by the Japanese government
- A notice from the State Department's Office of the Chief of Protocol dated July 22 listing gifts to U.S. federal employees from foreign governments reported in 2019, said the whisky was donated to Pompeo by the government of Japan on June 24, 2019.
- In the notice, due to be published in the Federal Register on Thursday, the gift was listed as "Disposition Unknown."
JCD Score ()
---
See this week's stock picks HERE
---
Follow John C. Dvorak on Twitter
Follow Andrew Horowitz on Twitter
---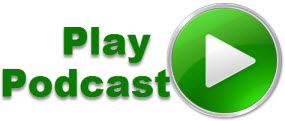 Podcast: Play in new window | Download (Duration: 1:00:56 — 56.3MB)
Subscribe: RSS