Race to Space – the next frontier.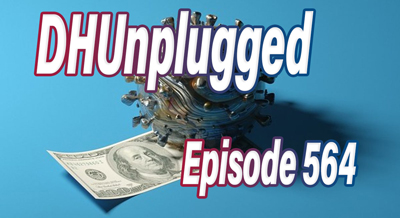 Earnings season – already some worrisome signs.
Inflation – getting hotter – Fed losing credibility.
The Pandemic Trade is back!
PLUS we are now on Spotify and Amazon Music/Podcasts!
---
Click HERE for Show Notes and Links
DHUnplugged is now streaming live - with listener chat. Click on link on the right sidebar.
---
Love the Show?
Then how about a Donation?
---
Follow John C. Dvorak on Twitter
Follow Andrew Horowitz on Twitter
Warm Up
- And Away He Goes - Branson Goes Up to Space
- Disney making Moves
- South Africa closes restaurants, schools - bans the sale of alcohol
- Australia in lock-down
- Positivity rates moving up in several states
- $5/gal gas ?

Market Update
- Earnings Season Begins - GS and JPM, PEP this morning
- New Highs (Across the board)
- Rotation Back to big Tech (May have Panny Trade again as positivity rising, lockdowns)
- Everything is just fine - just don't look at the bad stuff
- China clamping down - is this protection for citizens, money grab or a lesson?
- Thursday - Rates - Too Much of a Good Thing?
- Inflation - Really HOT
Thursday Rates
- Rates skidded to 1.25% (10yr)
- Markets Spooked... Flight to Safety
- "No Inflation" SEE! I TOLD YOU! (That was transitory)
- Deflation discussion hits markets
- All over by Friday - Record Close
Disney - Weekend Box office
- Walt Disney announces that Marvel Studios' 'Black Widow' surpasses $215 million between box office and Disney+ premier access
- "The Walt Disney Company has announced that Marvel Studios' Black Widow debuted to an estimated total of more than $215 million globally over the weekend, including $80 million in domestic box office, $78 million in international box office and over $60 million in Disney+ Premier Access consumer spend globally."
- NEWS: ESPN+ price will increase to $7/month from $6 starting next month. The company has pricing power for its DTC streaming services, which also create a flywheel with its other assets.
JNJ - Woes
- Johnson & Johnson: FDA will soon announce new warning on JNJ COVID-19 vaccine related to potential rare autoimmune disorders, according to Washington Post

More Covid
- Thailand has changed its vaccine policy to mix China's Sinovac with the AstraZeneca vaccine in a bid to boost protection.
- Mix and match - just shove something in the arm
Pfizer
- Pfizer and BioNTech announced Thursday they are developing a Covid-19 booster shot intended to target the delta variant as concerns rise about the highly transmissible strain that is already the dominant form of the disease in the United States.
- CDC not so happy with this announcement
- Still have not got full approval for basic vaccine
ELON
- Court trial regarding SolarCity acquisition - Inferred he does not like being CEO of TESLA
- Musk said in his testimony Monday that he's tried "very hard not to be the CEO of Tesla, but I have to or frankly Tesla is going to die."
Earnings
- PEP, GS, JPM
- PEP blows it out, ups guidance
- GS and JPM - beat big - good amount due to loan loss reserves added back
OPEC
- Disagreement within OPEC could trigger a more a volatile period for oil, with prices jumping on lack of new supply or sinking suddenly if member countries decide to release crude independently.
- Some predicting that prices will jump regardless of demand
- Who said it should be fair? What happened to supply/demand (Where demand leads???)
Earnings Thoughts
- Discussed at length on TDI Podcast this week (Jumper Cables)
- On average, the quarterly bottom-up EPS estimate usually decreases during a quarter. During the past five years (20 quarters), the bottom-up EPS estimate has recorded an average decline of 3.4% during a quarter. During the past ten years, (40 quarters), the bottom-up EPS estimate has also recorded an average decline of 4.0% during a quarter.
-  During the past fifteen years, (60 quarters), the bottom-up EPS estimate has recorded an average decline of 5.0% during a quarter.
- During the second quarter, analysts increased earnings estimates for companies in the S&P 500 for the quarter. The Q2 bottom-up EPS estimate (which is an aggregation of the median Q2 EPS estimates for all the companies in the index) increased by 7.3% (to $45.03 from $41.97) during this period. How significant is a 7.3% increase in the bottom-up EPS estimate during a quarter? How does this increase compare to recent quarters?
Sir  Richard Branson Lands Safely
- 50 miles up in space
- A couple minutes weightlessness
- Smooth return
- Stock falls on $500million secondary
More Virgin Galactic
- Elon Musk Just Bought a Ticket to Fly With Virgin Galactic to the Edge of Space
- In a statement for the Wallstreet Journal, Virgin Galactic said that Musk bought a ticket aboard the company's air-launched spacecraft.
Space or Not?
- Branson's Virgin Galactic flies above 80 kilometers (or about 262,00 feet), which is the altitude the U.S. recognizes as the boundary of space, while Bezos' Blue Origin flies above 100 kilometers (or about 328,000 feet), which is commonly known as the Kármán Line.
- "For 96% of the world's population, space begins 100 km up," the company said. (Blue Origin)
Wells Fargo
- More Stink
- Wells Fargo is ending a popular consumer lending product, angering some of its customers, CNBC has learned.
- The bank is shutting down all existing personal lines of credit in coming weeks and no longer offers the product, according to customer letters reviewed by CNBC.
- The revolving credit lines, which typically let users borrow $3,000 to $100,000, were pitched as a way to consolidate higher-interest credit card debt, pay for home renovations or avoid overdraft fees on linked checking accounts.
- "Wells Fargo recently reviewed its product offerings and decided to discontinue offering new Personal and Portfolio line of credit accounts and close all existing accounts," the bank said in the six-page letter. The move would let the bank focus on credit cards and personal loans, it said.
De beers - Diamonds
- Raising prices on diamonds an average of 5%
BNPL - LAAS
- Apple Inc. is working on a new service that will let consumers pay for any Apple Pay purchase in installments over time, rivaling the "buy now, pay later" offerings popularized by services from Affirm Holdings Inc. and PayPal Holdings Inc.
- This is just the worst idea - hazard to the micro lenders and just one  more Life-As-A-Service
- The upcoming service, known internally as Apple Pay Later, will use Goldman Sachs Group Inc. as the lender for the loans needed for the installment offerings,
- The service is currently planned to work as follows: When a user makes a purchase via Apple Pay on their Apple device, they will have the option to pay for it either across four interest-free payments made every two weeks, or across several months with interest, one of the people said. The plan with four payments is called "Apple Pay in 4" internally, while the longer-term payment plans are dubbed "Apple Pay Monthly Installments."
- Affirm charges as much as 30% APR, while other rivals charge less, Affirm fell as much as 13% on the news, while PayPal declined about 1.4%.
AND Inflation Again
- Americans' inflation fears reached a fever pitch in June, rising to the highest level since June 2013 as the price of consumer goods continued to surge, according to a Federal Reserve Bank of New York survey published Monday.
- The median expectation is that the inflation rate will be up 4.8% one year from now, a new high for the gauge, and up 3.6% three years from now, the highest level since August 2013, according to the New York Federal Reserve's Survey of Consumer Expectations.
CPI Report
-  The headline and core number both came in hotter than expected. This was the largest 1-month change since June 2008 when the index rose 1.0 percent.
- Over the last 12 months, the all items index increased 5.4 percent before seasonal adjustment; this was the largest 12-month increase since a 5.4-percent increase for the period ending August 2008.
- The index for used cars and trucks continued to rise sharply, increasing 10.5 percent in June. This increase accounted for more than one-third of the seasonally adjusted all items increase.
- The food index increased 0.8 percent in June, a larger increase than the 0.4-percent increase reported for May.
- The energy index increased 1.5 percent in June, with the gasoline index rising 2.5 percent over the month.
- YIELD WENT DOWN AFTER MARKET OPENED (then crept toward 1.4%) - Only can mean one thing!
Quick Covid
- Positivity rates up in several states
- S Africa, Australia
- Variant Delta, Lamda
- UK Prime Minster Boris Johnson confirms UK will remove majority of legal restrictions on July 19
China - After Didi
- China's antitrust regulator is set to order the music streaming arm of Tencent Holdings Ltd to give up exclusive rights to music labels which it has used to compete with smaller rivals, two people with knowledge of the matter said on Monday.
- The State Administration of Market Regulation (SAMR) will also fine it 500,000 yuan ($77,150) for lapses in reporting the acquisitions of apps Kuwo and Kugou, the people told Reuters - a milder penalty than the forced sale indicated earlier this year.
- ByteDance (TikTol) pulls IPO
Boeing
- Shares of Boeing fell more than 3%. The plane maker cut production of its 787 Dreamliners after a new flaw was detected on some of the jets.
- Boeing also cut its delivery target for the planes.
---
420 Stocks ...

Stocks to watch: CGC, STZ, TLRY, CRON, MJ, NBEV
---
Love the Show?
Then how about a Donation?
---
*** NEW INTERACTIVE CHARTS ***
Winners will be getting great stuff like the new DHUnplugged Shirts (Designed by Jimbo) -
PLUS a one-of-a-kind DHUnplugged CTP Winner's certificate..

CLICK HERE FOR MORE CHARTS ON TRADING VIEW
---
UPDATE - NEW ETF - Global X Millennials Thematic ETF Challenge!
The top holdings of Global X Millennials Thematic ETF (MILN) include stocks many investors would expect, such as Facebook, LinkedIn and Amazon, which take advantage of the tech tendencies of millennials. But some names might be more surprising like real estate investment trusts AvalonBay Communities and Equity Residential, and Home Depot, which could benefit from millennials moving out of the home of their parents.
We are creating the DH Old Codger Index Portfolio to compete against this new ETF to see how "old school" stocks do in comparison. Companies in our index will include: (updated names as of 8/29/16)
We have the performance summary running (daily and since inception of 5/6/16) - DHOCI vs. Millennials ETF Battle
---
Tokyo Olympics
- Alcoholic beverages will be banned at the Olympics, Tokyo 2020 President Seiko Hashimoto said on Wednesday, adding that the decision was made in the interest of removing the public's concern over a "safe and secure" Games.
- Now all spectators will be banned
SMARTY
- Russian expatriate Katie Ananina has spent the last three years helping people dodge taxes on their bitcoin gains. It is all part of her mission to stick it to the man, one case of tax avoidance at a time.
- As the name suggests, Plan B Passport offers crypto-rich clients a path to a second passport in their pick of seven, mostly tropical, tax-haven states, all of which are exempt from capital gains taxes on crypto holdings.
- US Citizens will need to renounce citizenship not to be taed on crypto profits
- "In Saint Lucia you can obtain citizenship by an investment of between $100K (donation), $250K (government bonds) or $300K (real estate),"
JCD Score ()
---
See this week's stock picks HERE
---
Follow John C. Dvorak on Twitter
Follow Andrew Horowitz on Twitter
---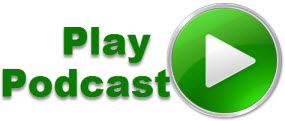 Podcast: Play in new window | Download (Duration: 1:04:19 — 59.2MB)
Subscribe: RSS