Bitcoin (and other coins) turn negative for the year to date.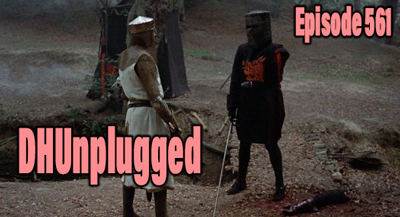 Inflation – here and there.
Powell and the Fed parade walking back their hawkish tone.
Wine from China – is that a crime?
Announcing a new CTP – PLUS we are now on Spotify and Amazon Music/Podcasts!
---
This episode is sponsored by Ourcrowd.com where accredited investors
have access to invest directly, easily and most importantly early
Ourcrowd.com/dhu
Click HERE for Show Notes and Links
DHUnplugged is now streaming live - with listener chat. Click on link on the right sidebar.
---
Love the Show?
Then how about a Donation?
---
Follow John C. Dvorak on Twitter
Follow Andrew Horowitz on Twitter
Warm Up
- Hot Weather Is Here!
- Powell Adjustment
- Markets Wobble
- Walkback Begins
- Happy Belated Junteenth
- BTD - Only A Mere Flesh Wound - COINERS UNITE!

Market Update
-Fed Spooks With Hawkish Tone
- Slight "Adjustment" to rates - Liquidity Crunch Feared
- New Tone On China - Realizing it is not a Democracy or Free Market?
- Meme Stocks starting to lose interest (AMC, GME)
- Crypto Whacked (makes comeback as buyers step in)
- Amazon Prime Days - What did We Buy?
What The Fed Did
- Nothing during meeting of consequence (except admitting that inflation moving higher and projecting 3.4% vs  2.4%)
- Adjustment to the Fed facility's return rate up to 0.05% from zero
- Also. interest on excess reserves rate, to 0.15% from 0.10%
- Fed Reverse Repos Surge to Record of $756 Billion After Rate Tweak Surge follows the Fed moving the facility's return rate up to 0.05% from zero - SUCKED money out of system
- Flattened yield Curve (short up, long down), BUY still steeper than 12/31/2020
- Parade out if force this week - NY Fed Williams: conditions have not progressed enough for the FOMC to shift its monetary policy stance of strong support for the economic recovery
INFLATION - Whatever
- Lawrence Summers and Ray Dalio both believe US headed toward period of inflation that could impact economic recovery
- Supply Chain - big concerns coming that even with higher prices, goods are in short supply and years of higher prices from here
- Seem transitory not in the cards, spike is probably temporary, sustained price  increases for some time to come
- BUT, new DELTA V A R I A N T shows up in Guangdong - a major shipping hub, accounts for about 24% of China's total exports. It is also home to the Shenzhen port and the Guangzhou port — which are the third largest and the fifth largest in the world by container volume, according to the World Shipping Council.
MORE INFLATION
- The recent COVID19 outbreak in China is creating another major headwind for supply chains. The cost of sending a 40-ft container from Asia to Europe just topped $11,000 for the first time. That's up from $8,500 last month... and up nearly 5x from nine months ago.
OURCROWD
MASSIVE CRYPTO-FLATION
- Costs more in Crytpo (vs USD)
- Crypto correction...
---- Bitcoin $BTC: -55% Cardano $ADA: -60% Ethereum $ETH: -62% Binance Coin $BNB: -71% XRP $XRP: -75% Dogecoin $DOGE: -80%
Rental Prices
- Single-family rents were up 5.3% year over year in April, up from a 2.4% year-over-year increase in April 2020, according to CoreLogic. That is the largest gain in nearly 15 years.
- Rents for single-family detached homes (not townhomes), were up an even stronger 7.9% compared with a year ago
- Regionally, by top 20 metropolitan markets, rent gains were highest in Phoenix, where single-family rents were 12.2% higher than a year ago. Next, Tucson, Arizona, with a gain of 10.6%. That was followed by Las Vegas at 9.3%. Atlanta, which had the lowest unemployment rate of the to 20 metros, came in fourth at 9.1%.
Housing Prices
- Median home prices by region year-over-year: Northeast (+17.1% to $384,300); Midwest (+18.1% yr/yr to $268,500); South (+22.6% to $299,400); and West (+24.3% to $505,600)
Saylor (MSTR) Buys MORE Bitcoin
- Debt issuance, convertible issuance and even secondaries to grab more..
- Latest was last week's buy of more than 500 million -13,000 coins
- Quick calc...... he is down $65m on that purchase on Monday morning (OVER $120M now, plus massive losses from peak)
- Headlines that MSTR will be taking a big writedown
Facebook Podcasts/Audio Rooms
- Facebook Inc on Monday launched its own Clubhouse-style live audio rooms and a way to find and play podcasts on its platform, marking a push into social audio by the world's largest social network.
- Listeners will be able to send Facebook's virtual currency "stars" to creators in live audio rooms. Zuckerberg has said the company will not take a cut of creator revenue until 2023.
- Public figures and certain Facebook Groups in the United States using iOS will be able to create live audio rooms, with up to 50 speakers and unlimited listeners. These users can also invite people without a "verified badge" to speak, Facebook said in a blog post. Users on iOS and Android can listen to the rooms.
- A number of select podcasts will also be available on Facebook to U.S. listeners and the company said it would soon add to this initial slate.
More Olympics
- Cost of this is $$$$$$
- Organizers of the Tokyo 2020 Olympics on Monday capped the number of spectators at 10,000 people per venue for the Games, or 50% of capacity, promising to hold the event safely amid the COVID-19 pandemic.
- "The spectator limit for the Olympic Games will be set at 50% of venue capacity up to a maximum of 10,000 people," organizers said in a statement.
JOHN???????????
- Headline: China wants to build up its wine country into one that could rival France's Bordeaux
- By 2035, Ningxia's Helan Mountains area aims to produce 600 million bottles worth 20 billion yuan ($3.12 billion), according to a plan the central government approved in late May.
- The region along the Yellow River is about a two hours' flight west from Beijing and lies in a latitude similar to that of France's famed wine country.
- Context: Last year Ningxia's wine exports rose 46.4% to 2.65 million yuan (about $414,100) - so this is a rather aggressive plan.
Vaccine Tracking
- America's largest garlic farm needs 1,000 workers to harvest its annual crop, but faces an unexpected hurdle in this year's recruitment drive: it now must document and track the COVID-19 vaccine status for the seasonal laborers.
- "If the government wants to mandate (a vaccine), that's one thing," Christopher said. "But then requiring us to police it, that feels very unconventional."
- More cost in the system
Airlines
- American Airlines on Sunday said it would cancel around 1% of its flights in July to serve a surprise uptick in travel demand at a time when the airline struggles with unprecedented weather and a labor shortage at some of its hubs.
- American Airlines said the move would bring additional resilience and certainty to its summer operations.
Follow up on Cruise Rules
- Royal now plans to have different requirements for vaccinated and unvaccinated guests.
- Unvaccinated guests 16 and up will have to pay $136/person for on-board testing.
- Some events and venues will be restricted to vaccinated guests only.
- Face masks will be required for ALL passengers indoors unless you're in a vaccinated-only event.
- Unvaccinated guests will not be able to make reservations in advance for the Main Dining Room — Royal will have specific times when they can dine.
BTC Mining
- Miami's mayor looks to woo Chinese bitcoin miners with low energy prices and clean nuclear power
- Mayor Francis Suarez says Miami's doors are open to bitcoin miners in China who are currently scrambling to find a new home after Beijing made it clear that their days are numbered.
- Suarez: "The fact that we have nuclear power means that it's very inexpensive power,"
- The mayor is also considering a mix of other incentives, like enterprise zones specifically for crypto mining. Enterprise zones are areas in which tax concessions, infrastructure incentives, and scaled-back regulations are offered to companies, with the hope that these breaks will encourage investment and create jobs.
Mark Cuban - Whacked
- Billionaire investor Mark Cuban has claimed he was "hit" by a cryptocurrency token market crash on Wednesday.
- The token, known as the IRON Titanium Token or TITAN, fell from over $60 on June 16 to a fraction over zero on Thursday morning
Who Can You Trust?
- Embattled electric truck company Lordstown Motors (RIDE) has enough funding to operate through May 2022 and remains on track to begin limited production of its Endurance electric pickups in late-September following an executive shakeup that ousted the start-up's CEO and founder, executives said Tuesday.
- Sequence: Going Concern Letter, Executive Departures, New Charwoman, Peachy Outlook
- "It's a new day at Lordstown and there are no disruptions, and there will be no disruptions, to our day-to-day operations," she said during a webcast for the Automotive Press Association. "We remain committed to inspiring, building and maintaining confidence and transparency in our relationships with each other at Lordstown and, very importantly, with our customers, our partners, our suppliers and our shareholders."
Horrific
- Facebook on Wednesday announced that it will begin testing advertisements that will appear within the company's Oculus virtual reality headsets.
- In May, the company said that it would begin running ads within the Oculus mobile app, but the announcement on Wednesday is the first time the social media company says it will show ads within its VR headsets.
- The Oculus headset ads will first appear in the shooter game Blaston from Resolution Games. Ads will also begin appearing in two other Oculus apps over the coming weeks, Facebook said.
Oil Price Projection
- Brent crude oil could top $100 a barrel next year as the world emerges from the COVID-19 pandemic, according to Bank of America.
- Pent-up demand following 18 months of lockdowns, a continued preference of private car usage over mass transit and remote work potentially leading to more miles driven will keep demand strong. (Francisco Blanch, strategist at Bank of America. )
---
420 Stocks ...

Stocks to watch: CGC, STZ, TLRY, CRON, MJ, NBEV
---
Love the Show?
Then how about a Donation?
---
*** NEW INTERACTIVE CHARTS ***
Winners will be getting great stuff like the new DHUnplugged Shirts (Designed by Jimbo) -
PLUS a one-of-a-kind DHUnplugged CTP Winner's certificate..

CLICK HERE FOR MORE CHARTS ON TRADING VIEW
---
UPDATE - NEW ETF - Global X Millennials Thematic ETF Challenge!
The top holdings of Global X Millennials Thematic ETF (MILN) include stocks many investors would expect, such as Facebook, LinkedIn and Amazon, which take advantage of the tech tendencies of millennials. But some names might be more surprising like real estate investment trusts AvalonBay Communities and Equity Residential, and Home Depot, which could benefit from millennials moving out of the home of their parents.
We are creating the DH Old Codger Index Portfolio to compete against this new ETF to see how "old school" stocks do in comparison. Companies in our index will include: (updated names as of 8/29/16)
We have the performance summary running (daily and since inception of 5/6/16) - DHOCI vs. Millennials ETF Battle
---
Washington Football Team
- The Washington Football Team's request to trademark its name was refused by the U.S. Patent and Trademark Office on Friday, according to reports.
- The office said trademarks given for the "Washington Football Club" to a man named Philip McCauley in 2015 could cause confusion among consumers, according to Sports Illustrated. Additionally, the office said the name is problematically generic.
JCD Score ()
---
See this week's stock picks HERE
---
Follow John C. Dvorak on Twitter
Follow Andrew Horowitz on Twitter
---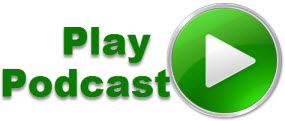 Podcast: Play in new window | Download (Duration: 1:04:13 — 59.1MB)
Subscribe: RSS