The "meme" stocks are on fire. Throw some money at it and the world's richest will be yours – right?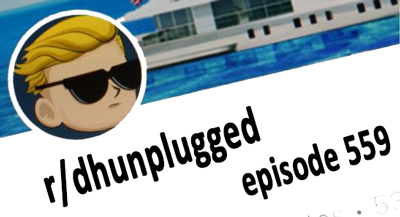 Coins getting thrashed as new regulatory comments swirl around.
Inflation? Numbers coming this week…
A quick look at all of the goodies announce at the Apple WWDC.
Announcing a new CTP – PLUS we are now on Spotify and Amazon Music/Podcasts!
---
This episode is sponsored by Ourcrowd.com where accredited investors
have access to invest directly, easily and most importantly early
Ourcrowd.com
Click HERE for Show Notes and Links
DHUnplugged is now streaming live - with listener chat. Click on link on the right sidebar.
---
Love the Show?
Then how about a Donation?
---
Follow John C. Dvorak on Twitter
Follow Andrew Horowitz on Twitter
Warm Up
Rocking and Rolling to Bimini
A New CTP to be Announced
Apple WWC Event and Announcements
Summer Volume - in the Slow Season - but end end of quarter coming
Memes - The New Way to Invest

Market Update
- Market likes the jobs report - Goldilocks
- Nearing ATH again
- CEO's death - boosts stock
- Ransomeware in the Spotlight
- Bitcoin Dropping/Coins Dropping (IRS poking around)
- WTI Crude > $70 (Highest since 2018)
Yellen Still Talking for the Fed
- Treasury Secretary Janet Yellen said President Joe Biden should push forward with his $4 trillion spending plans even if they trigger inflation that persists into next year and higher interest rates.
- "If we ended up with a slightly higher interest rate environment it would actually be a plus for society's point of view and the Fed's point of view.
- Trying to calm the markets with incremental inflation comments
G-7 Tax Deal
- 15% min corporate tax rate globally
- Went from isolationism back to globalism already
- The United States, Britain and other leading nations reached a landmark deal on Saturday to pursue higher global taxation on multinational businesses such as Google, Apple and Amazon.
- U.S. Treasury Secretary Janet Yellen said the "significant, unprecedented commitment" would end what she called a race to the bottom on global taxation.
Golf?
- Where are all the Biden golf timekeepers?
- Last two Presidents were playing golf quite a lot
- What does Biden do for fun?
RansomWare Franchise
- DarkSide, the hacker group behind the recent Colonial Pipeline ransomware attack, has a business model that's more familiar than people think, according to New York Times correspondent Andrew Kramer
- "It operates something like a franchise, where individual hackers can come and receive the ransomware software and use it, as well as, use DarkSide's reputation, as it were, to extract money from their targets, mostly in the United States," Kramer said in an interview that aired Wednesday night.
- The franchise business model enables hackers to have significantly less computer knowledge than they once needed, because they're given ready-made software from DarkSide.
Colonial $ Update
- The Justice Department on Monday recovered some $2.3 million in cryptocurrency ransom paid by Colonial Pipeline Co
- The Justice Department has "found and recaptured the majority" of the ransom paid by Colonial
Hard NO!
- Tesla started using the cabin cameras in some Model 3 and Model Y vehicles to make sure drivers are paying attention to the road when they use driver assistance features.
- Their Model 3 and Model Y cars already had driver-facing cabin cameras, but the company's owners manuals said they were not used for driver monitoring. Instead, Tesla's systems required drivers to "check in" by touching the steering wheel, which is equipped with sensors.
- Now, Tesla is telling drivers their cabin cameras have been switched on for driver monitoring in new vehicles that lack radar sensors
OURCROWD - Moodify
Credit Suisse Fines?
- Credit Suisse's heavy losses from the collapse of family office Archegos and the decimation of billions of client investments backed by insolvent British financier Greensill have angered regulators and triggered a rare discussion among lawmakers about fining bankers.
- "Bank directors don't take responsibility for their action because there is no need to. There are no real sanctions for mismanagement," said Gerhard Andrey, a Green member of the Swiss parliament.
- The new proposals, which follow the ground-breaking British model that makes top management of financial firms directly accountable for their actions, are set to be discussed by Swiss lawmakers in the coming days.
BIG News
- New media company from AT&T spin-off will be called Warner Bros. Discovery
- At least it is not WBD+ or something like that
Options Trading
- Much of the MEME trade is based on options
- Massive call options - out of money bought and sellers need to hedge - premiums big
- Inefficiency in markets that can be exploited
Apple WWDC
- Apple (AAPL) introduces new feature where users of Facetime can send invite links to Windows or Android users so those users can use FaceTime as well
- New privacy Features added to devices and software
- ISO 15
Facetime will "shareplay" feature which allows device screens to be shared with family or friends.
Shareplay can also be extended to Apple TV.
Shareplay can be used to view Zillow (Z, ZG) listings.
Messages and photos have better integration with Apple Music.
Notifications will have larger icons.
Notification summary will help users manage notifications.
Users can be told when you do not want to be disturbed before they send a message.
Visual look up will tell you bread of dogs by using your camera.
New keys feature will allow users to enter hotels and offices with your iPhone (H).
Users can scan driver's license so it can be stored in the wallet app. TSA will be integrating this feature at airports.
Maps will have new 3D features where drivers can see bike lanes and other things.
SEC - Now They Want to Look
- The U.S. Securities and Exchange Commission said it's scrutinizing markets for signs of manipulation and other misconduct as AMC Entertainment Holdings Inc. and other meme stocks continue to surge.
- The SEC has already said it's investigating what happened with GameStop in January, with a focus on whether traders were using online message boards to dupe other investors into buying into the rally.
Space Race - Heating Up
- Jeff Bezos announced Monday that he will travel to space next month on his company Blue Origin's first passenger flight.
- Bezos will be joined by his brother, Mark, and an auction winner on the flight scheduled for July 20.
- They will fill three of the six seats on New Shepard's first crewed suborbital flight, traveling to an altitude of more than 340,000 feet.
- One more "lucky" person will go that is able to bid out others on online auction
Anonymous Video - Elon
- Going after Elon, claiming the power he wields over cryptocurrency markets -- and the cavalier way he wields it -- has gone far enough ... especially as it pertains to Bitcoin, which has reacted wildly to Elon's words of late.
- Anonymous claims that even though Elon has positioned himself as concerned about the environment with Tesla's pivot away from Bitcoin, he doesn't practice what he preaches within the company itself -- hurling many allegations against him and Tesla's practices at large.
- Anonymous goes on to take even more shots at Elon personally ... saying he suffers from a superiority/savior complex -- noting he once dubbed himself the "Emperor of Mars" -- and that he's actually hurting working-class people and their prospects by his constant crypto trolling.
Heartless Investors
- Scholastic Corp shares +7% after CEO Richard Robinson, 84, passed away over the weekend 
Starbucks
- Starbucks Corp said on Tuesday it would start accepting reusable cups from customers in the United States later this month, more than a year after stopping their use due to the COVID-19 pandemic.
- Coffee chains had been encouraging the use of reusable cups and thermos flasks to lower their carbon footprint before the health crisis forced them to shift to disposables last year.
Insiders
- The Securities and Exchange Commission is drafting a proposal that would restrict plans that corporate insiders use to avoid insider-trading claims when buying or selling their own company's stock.
- Speaking Monday at The Wall Street Journal's CFO Network event, SEC Chairman Gary Gensler said he is seeking to revise rules that govern the arrangements, known as 10b5-1 plans. Insiders set up plans ahead of time and use them to schedule future trades. The arrangement gives executives a defense against insider-trading claims that would stem from having undisclosed material nonpublic information at the time of a trade.
No Inflation...
- Chipotle Mexican Grill is hiking prices
- 3-6% on menu items
- Investors LOVE it!
---
420 Stocks ...

Stocks to watch: CGC, STZ, TLRY, CRON, MJ, NBEV
---
Love the Show?
Then how about a Donation?
---
*** NEW INTERACTIVE CHARTS ***
Winners will be getting great stuff like the new DHUnplugged Shirts (Designed by Jimbo) -
PLUS a one-of-a-kind DHUnplugged CTP Winner's certificate..

CLICK HERE FOR MORE CHARTS ON TRADING VIEW
---
UPDATE - NEW ETF - Global X Millennials Thematic ETF Challenge!
The top holdings of Global X Millennials Thematic ETF (MILN) include stocks many investors would expect, such as Facebook, LinkedIn and Amazon, which take advantage of the tech tendencies of millennials. But some names might be more surprising like real estate investment trusts AvalonBay Communities and Equity Residential, and Home Depot, which could benefit from millennials moving out of the home of their parents.
We are creating the DH Old Codger Index Portfolio to compete against this new ETF to see how "old school" stocks do in comparison. Companies in our index will include: (updated names as of 8/29/16)
We have the performance summary running (daily and since inception of 5/6/16) - DHOCI vs. Millennials ETF Battle
---
 Barrons Online - Why Meme Invest
-"Millennials went through childhood being told we had to work hard to have financial security. Then we were told we had to shackle ourselves with debt to get a college degree that would get us a good job. Then we were told that only a lucky few actually build wealth from their jobs and that to have true financial success, we should invest. And then when we invested, we were told we were doing it wrong. I get the message. Millennials aren't meant to win. Financial security isn't for us. So if we can make a few grand by speculating penny stocks to the moon and hurt a few smug hedge fund vultures in the process, we'll settle for that."
- https://www.marketwatch.com/articles/why-im-still-rage-buying-meme-stocks-51623165336

JCD Score ()
---
See this week's stock picks HERE
---
Follow John C. Dvorak on Twitter
Follow Andrew Horowitz on Twitter
---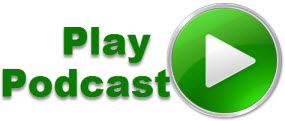 Podcast: Play in new window | Download (Duration: 1:03:12 — 58.1MB)
Subscribe: RSS