Big news out of China.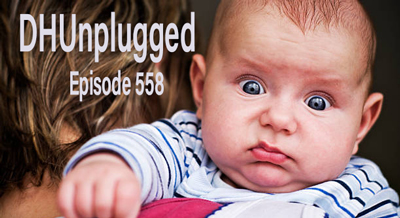 The summer is here – looking at the economic reports paints a pretty interesting picture.
Inflation – yes, prices are going up.
Fed Limericks are Back – PLUS we are now on Spotify and Amazon Music/Podcasts!
---
Click HERE for Show Notes and Links
DHUnplugged is now streaming live - with listener chat. Click on link on the right sidebar.
---
Love the Show?
Then how about a Donation?
---
Follow John C. Dvorak on Twitter
Follow Andrew Horowitz on Twitter
Warm Up
Lots of people asking - is a crash coming... Why is that?
Airlines - hotels, back better than ever (profitability)
Getting Closer to a Stimulus Deal
Economy - still moving in the right direction
Big Announcement from China

Market Update
- Sideways Action (end of month/new month)
- TINA persists
- NASDAQ down for May - shift continues out of tech, into Fins/Energy
- Waiting for the key economic numbers at end of week - Friday is JOBS day
Tesla Sticker
- The price of Tesla vehicles is increasing due to supply chain pressures across the auto industry, particularly for raw materials, Elon Musk said on Monday in response to a tweet.
- "Prices increasing due to major supply chain price pressure industry-wide. Raw materials especially," Musk said in a tweet.
- Is this just one more excuse and good cover for companies that just want to raise prices?
More Tesla - ELON
- Securities regulators told Tesla Inc. last year that Chief Executive Elon Musk's use of Twitter had twice violated a court-ordered policy requiring his tweets to be preapproved by company lawyers, according to records obtained by The Wall Street Journal.
- The SEC told Tesla in May 2020 that the company had failed "to enforce these procedures and controls despite repeated violations by Mr. Musk."
Planet Fitness
- Barrons Weekend - "Stock Could Drop 50%"
- The chain's stock is now trading at $80. That represents 45 times the 2022 earnings forecast of $1.75 a share, based on analyst projections tallied by FactSet.
- Hedge Fund Manager: "Millions of members will never return to a gym," he says. "The pie is shrinking dramatically, the surviving clubs will be fighting for displaced members."
Stream and Chatroom
- We don't mention this often enough - Live at 9PM Tuesdays with listener chatroom (dhunplugged.com)
May ISM - STRONG
- The ISM Manufacturing Index for May moved up to 61.2% (consensus 61.0%) from 60.7% in April.
- A number above 50.0% connotes an expansion in manufacturing activity. May marked the twelfth straight month of expansion.
- The key takeaway from the report is the finding that companies and suppliers continue to struggle to meet increasing levels of demand. That's a good harbinger for manufacturers, yet it also suggests inflation pressure will persist.
- The New Orders Index jumped to 67.0% from 64.3%.
- The Production Index fell to 58.5% from 62.5%.
- The Prices Index eased to 88.0% from 89.6%.
- The Employment Index dropped to 50.9% from 55.1% amid reports of difficulty finding workers.
- The Backlog of Orders Index rose to 70.6% from 68.2%.
- The Inventories Index rose to 50.8% from 46.5%.
Asia Manufacturing
- Asia's factory activity continued to expand in May thanks to an ongoing recovery in global demand, surveys showed on Tuesday
- Japan and South Korea saw an expansion in factory activity moderate in May
- Still, big concerns about variants and mutations and the fragility of the recovery.
Meme Stocks
- AMC popped 100%  last week (CEO on Twitter egging on investors)
- It is a game - but no one cares as too much fun (Mudrick Capital enters major position via sale from AMC, promoted the position, closed by days end)
Chip Shortage
- Intel Corp's CEO said on Monday it could take several years for a global shortage of semiconductors to be resolved
- Pat Gelsinger told a virtual session of the Computex trade show in Taipei that the work-and-study-from-home trend during the COVID-19 pandemic had led to a "cycle of explosive growth in semiconductors" that has placed huge strain on global supply chains.
- "But while the industry has taken steps to address near term constraints it could still take a couple of years for the ecosystem to address shortages of foundry capacity, substrates and components."
Meat Hack
- Worlds biggest meat supplier JBS is hit by cyberattack that shuts down plants in Australia and Canada
- JBS, a Brazilian meat company which operates in 15 countries and employs 250,000 people, announced on Sunday that it had been attacked
- BS USA oversees beef and lamb operations in the United States, Canada, Australia and New Zealand - a huge operation that includes 18 beef processing units, six feedlots, two leather units, two lamb units and one pork unit, eight processed food units, nine logistics centers and eight distribution centers in the three countries.
Jobs Week
- Economists expect the economy added 674,000 nonfarm payrolls in May, up from 266,000 in April, The Wall Street Journal reported.
- It would take the labor market roughly a year to return to its February 2020 employment level at that pace.
- Employers added 1.8 million jobs so far this year. Payrolls remain 8.2 million below their pre-pandemic peak, but about one-third of those workers retired and may not return to the workforce, according to the Dallas Fed.
China says...
- Make More Kids
- In the face of a looming demographic crisis from an aging population and falling birthrates, China announced that married couples may now have three children, up from two. The decision—made at the highest levels of Chinese politics—includes new supports for education and child-rearing.
- Shares in fertility companies, milk-formula producers, and toy makers initially soared in Shanghai and Hong Kong on the news
More China
- China reports first human case of H10N3 bird flu. The man, a resident of the city of Zhenjiang, was hospitalized on April 28 after developing a fever and other symptoms, the country's National Health Commission said
- How will this play out?
BOO! NO BOOZE
- American Airlines has joined Southwest Airlines in suspending alcohol services on flights, the airline said Saturday.
- The decision follows a recent assault of a Southwest flight attendant that resulted in a serious injury.
- American Airline says alcohol will continue to be offered in first and business class cabins but only inflight.
Tennis
- Naomi Osaka withdrew from the French Open on Monday and said she's suffered "long bouts of depression," according to her social media, one day after tennis' Grand Slams threatened disqualification or suspension if she continued to skip press conferences.
- Osaka announced last Wednesday that she would not do press conferences during the tournament, citing mental health and accepting that she would get fined.
- Withdrew for some self-time
Kodak - Hotseat
- Attorney General James Asks Court to Force Kodak CEO to Publicly Testify on Insider Trading During COVID-19 Pandemic
- Charge - Kodak CEO Unlawfully Traded Company Stock While Negotiating Confidential, Game-Changing $655 Million Loan with Trump White House Early in Pandemic
- AG Press Release: Kodak Doubled Down on Fraud and Misled Investors
---
420 Stocks ...

Stocks to watch: CGC, STZ, TLRY, CRON, MJ, NBEV
---
Love the Show?
Then how about a Donation?
---
*** NEW INTERACTIVE CHARTS ***
Winners will be getting great stuff like the new DHUnplugged Shirts (Designed by Jimbo) -
PLUS a one-of-a-kind DHUnplugged CTP Winner's certificate..

CLICK HERE FOR MORE CHARTS ON TRADING VIEW
---
UPDATE - NEW ETF - Global X Millennials Thematic ETF Challenge!
The top holdings of Global X Millennials Thematic ETF (MILN) include stocks many investors would expect, such as Facebook, LinkedIn and Amazon, which take advantage of the tech tendencies of millennials. But some names might be more surprising like real estate investment trusts AvalonBay Communities and Equity Residential, and Home Depot, which could benefit from millennials moving out of the home of their parents.
We are creating the DH Old Codger Index Portfolio to compete against this new ETF to see how "old school" stocks do in comparison. Companies in our index will include: (updated names as of 8/29/16)
We have the performance summary running (daily and since inception of 5/6/16) - DHOCI vs. Millennials ETF Battle
---
JCD Article
- The New Era of Lost Friendships
JCD Score ()
---
See this week's stock picks HERE
---
Follow John C. Dvorak on Twitter
Follow Andrew Horowitz on Twitter
---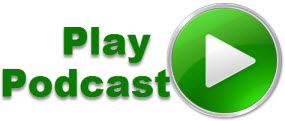 Podcast: Play in new window | Download (Duration: 1:02:30 — 57.5MB)
Subscribe: RSS