Is there inflation or not? Trying to parse the gobbledygook from both the Fed and data.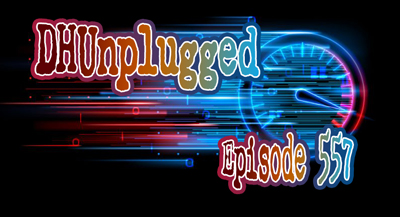 Some final words on the Crypto markets.
We are going to space! Let's gooooooooo!
Fed Limericks are Back – PLUS we are now on Spotify and Amazon Music/Podcasts!
---
Click HERE for Show Notes and Links
DHUnplugged is now streaming live - with listener chat. Click on link on the right sidebar.
---
Love the Show?
Then how about a Donation?
---
Follow John C. Dvorak on Twitter
Follow Andrew Horowitz on Twitter
This episode of DHUnplugged is supported by Ourcrowd - where you can invest in pre-vetted startups and exclusive venture funds. Build a diversified portfolio alongside trusted VC funds and angel investors. Visit www.ourcrowd.com/DHU

Warm Up
- A NEW Richest Person in the World!
- Social Media Legislation
- Crypto Crumbles Again - the Tries to Claw Back
- A new warnings on prices of houses and other risk assets
- A look at JCD's latest essay
- Understanding what an accelerationist  is

Market Update
- Meandering
- Sloppy, thin, summertime
- "Don't short a boring market"
- Still a few % from all-time highs - waiting for something
- Update on Home Prices
- Meme Stocks Moving (end of month)

Stream and Chatroom
- We don't mention this often enough - Live at 9PM Tuesdays with listener chatroom (dhunplugged.com)
Warning
- Nobel prize-winning economist Robert Shiller is worried a bubble is forming in some of the market's hottest trades.
- "In real terms, the home prices have never been so high. My data goes back over 100 years, so this is something,"
- "That's a very psychological market. It's impressive technology," Shiller said. "But the ultimate source of value is so ambiguous that it has a lot to do with our narratives rather than reality."
- "I was thinking of buying them to experience the effect. A lot of people do that actually," he said. "I never bought bitcoin. Maybe I should be active in that market."
Meme Stocks
- AMC, KOSS, GME all moving today in a big way
- Had been consolidating over last few weeks
- GME up 20%  - $215
Space - The Final Frontier
- Virgin Galactic took a step closer to completing development of its space tourism system on Saturday, successfully flying its first spaceflight in more than two years.
- Virgin Galactic's spacecraft Unity is designed to hold up to six passengers along with the two pilots. The company has about 600 reservations for tickets on future flights, sold at prices between $200,000 and $250,000 each.
Housing Market
- Wild TweetStorm/Thread from Glenn Kelaman, CEO of Redfin
- It has been hard to convey, through anecdotes or data, how bizarre the U.S. housing market has become. For example, a Bethesda, Maryland homebuyer working with included in her written offer a pledge to name her first-born child after the seller. She lost.
- There are now more Realtors than listings.
- In Redfin's annual survey of nearly 2,000 homebuyers, 63% reported having bid on a home they hadn't seen in person.
- Great read: https://twitter.com/glennkelman/status/1397189637207121929

HomePrices
- Cash Shiller Home Price index national index, which measures home prices across the country, displayed a similar 13.2% gain over the past year, which equates to the highest annual gain since December 2005.
- Among the 20 cities that the index tracks, Phoenix again saw the largest increase with a 20% jump, followed by San Diego (up 19.1%) and Seattle (up 18.3%)
- New Home Sales dropped more than expected last month
Chopping Wood
- Lumber futures fell for an eighth-straight day on Wednesday and threatened to derail a months-long frenzy that pushed the price of wood to record levels amid the pandemic era.
- Prices have fallen every day since lumber hit a record of $1,711 per thousand board feet on May 10. (Now $1,200)
Bogleheads.com - New Rules
- New Forum/Message Board rules
- Crypto conversations are now off-limits. Prohibited. (along with lottery tickets, ponzi schemes, tulip bulbs)
- " In the case of crypto, the message is so dangerous and the backers are so numerous and relentless that we feel we are asking too much of our members who are trying to counter their claims."
New Wording - Have to Read this..
- Chicago Fed President, Charles Evans
- It seems to me that such an accelerationist view is on the minds of many of those warning about an outbreak of inflation today. Once the burst of post-pandemic relative price level adjustments is behind us and with the impetus from fiscal support receding, the path to unacceptably high and persistent inflation in 2022 and beyond likely relies on an accelerationist story line. I think this risk is low.
- Prior to the pandemic, when the unemployment rate was at a historically low 3.5 percent, inflation certainly wasn't spiraling upward. Furthermore, given the low rates of inflation experienced over the past 15 years, inflation expectations likely drifted noticeably below 2 percent.
- However, even with their increases in recent weeks, survey measures and inflation compensation priced into Treasury rates over the five- to ten-year horizon are just back to where they were in 2013, which certainly are not levels suggesting inflation is spiraling out of control. And I'd emphasize that the market assessments are occurring in an environment where fiscal support and deficit financing are well known to investors. Indeed, I have to say that these increases have been welcome—if they persist, then they will help us make some real progress toward reaching our average inflation target."
- Decelerationist?
OURCROWD
Leg Up?
- Robinhood is giving amateur investors access to initial public offering shares in its latest move to democratize retail investing.
- Medical scrubs company Figs — which filed its paperwork to go public to the SEC on Thursday — will be the first company to offer its share on the Robinhood app.
- "We currently anticipate that up to 1.0% of the shares of Class A common stock offered hereby will, at our request, be offered to retail investors through Robinhood Financial, LLC, as a selling group member, via its online brokerage platform," Figs said in its S1.
Who Is Richest Person?
- French fashion tycoon Bernard Arnault overtakes Jeff Bezos to become the world's richest man after his net worth climbs to $186 billion - a rise of $110billion in just 14 months
- $186.3billion.
- The chief executive of Moët Hennessy Louis Vuitton
Weather to Blame!
- Moroccan Foreign Minister Nasser Bourita on Thursday blamed Spain for the diplomatic spat between the two countries and said mass migrant crossings from Morocco into the Spanish enclave of Ceuta this week were due to the weather and tired border guards.
- Madrid has called the influx of migrants "a serious crisis for Spain and Europe" and Spanish Defence Minister Margarita Robles accused Morocco of blackmailing Spain over the border issue.
- What is going on?
SPAC That Crap
- SoftBank-backed office-sharing startup WeWork on Thursday reported a first-quarter net loss of $2.06 billion, as it was hit by restructuring charges while it prepares to go public through a merger with a blank-check firm.
- WeWork in March agreed to go public through a merger with BowX Acquisition Corp, a special purpose acquisition company, in a deal that valued it at $9 billion. (Wasn't it worth $47 billion?)
Florida - New Social Media Legistlation
- On Monday, Governor Ron DeSantis signed into law the Stop Social Media Censorship Act, which greatly limits large social media platforms' ability to moderate or restrict user content.
- Most notably, it imposes heavy fines—up to $250,000 per day—on any platform that deactivates the account of a candidate for political office, and it prohibits platforms from taking action against "journalistic enterprises."
---- AND - Florida ends enhanced unemployment benefits
Summer is here - Chlorine is Not
- Last year fire at factory(Bio Lab) major producer
- If you can find, some prices have doubled since last summer
- ALSO, materials for building pools and backyard decks in short supply and MUCH higher in price
Crypto - Last Items
- China all over the warnings - caused another massive move over weekend - then ignored by Monday
- Fed is also talking about the issues - Colonial Pipeline ransomware has been raised.
- Fed may be coming out with their own Something-coin or digital-hoohah as they are going to release a resaerch paper this summer.
Pornhub
- The wife of the billionaire owner of Pornhub's parent company wants her husband to cut ties with the smut platform that has been mired in controversy.
- Priscila Bergmair told the Sunday Times that her husband Bernd Bergmair — the 52-year-old majority owner of MindGeek — "wishes he was not in this" and expressed her "hope" for him to separate himself from the porn website.
- All would have been fine if they did not get caught
JCD Essay:
- LOVE THE TITLE
- The Death of Expertise and the Rise of the Internet
---
420 Stocks ...

Stocks to watch: CGC, STZ, TLRY, CRON, MJ, NBEV
---
Love the Show?
Then how about a Donation?
---
*** NEW INTERACTIVE CHARTS ***
Winners will be getting great stuff like the new DHUnplugged Shirts (Designed by Jimbo) -
PLUS a one-of-a-kind DHUnplugged CTP Winner's certificate..

CLICK HERE FOR MORE CHARTS ON TRADING VIEW
---
UPDATE - NEW ETF - Global X Millennials Thematic ETF Challenge!
The top holdings of Global X Millennials Thematic ETF (MILN) include stocks many investors would expect, such as Facebook, LinkedIn and Amazon, which take advantage of the tech tendencies of millennials. But some names might be more surprising like real estate investment trusts AvalonBay Communities and Equity Residential, and Home Depot, which could benefit from millennials moving out of the home of their parents.
We are creating the DH Old Codger Index Portfolio to compete against this new ETF to see how "old school" stocks do in comparison. Companies in our index will include: (updated names as of 8/29/16)
We have the performance summary running (daily and since inception of 5/6/16) - DHOCI vs. Millennials ETF Battle
---
Summer Olympic Update
- Masayoshi Son  (Softbank) pushing hard with other business leaders NOT to have Olympics due to continuation of Covid outbreak and 4% vaccine uptake.
- US Issues Level 4 travel advisory for Japan - DO NOT TRAVEL
- A new poll in Japan finds 83 percent don't want the Olympics this summer.
Yields!
- Bonds magically, price rising, yields dropping
- Even after all that inflation data - Fed speakers trump data
- 1o-year < 1.6%
JCD Score ()
---
See this week's stock picks HERE
---
Follow John C. Dvorak on Twitter
Follow Andrew Horowitz on Twitter
---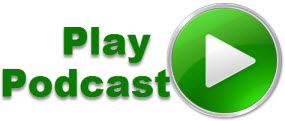 Podcast: Play in new window | Download (Duration: 1:02:08 — 57.2MB)
Subscribe: RSS