Markets Consolidating. Looking for the next catalyst.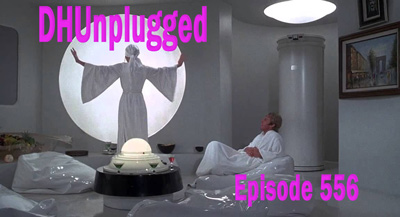 Wondering if we are about to enter the simulation – IRL no more…
Inflation is kicking, stocks are heavy, earnings are out and we need more stimulus – give it to us!
Fed Limericks are Back – PLUS we are now on Spotify and Amazon Music/Podcasts!
---
Click HERE for Show Notes and Links
DHUnplugged is now streaming live - with listener chat. Click on link on the right sidebar.
---
Love the Show?
Then how about a Donation?
---
Follow John C. Dvorak on Twitter
Follow Andrew Horowitz on Twitter
Warm Up
Buy The Dip - Starting to Get Old (Multiple Down Weeks)
As IRL fades, online life grows with new and alternative personas (pseudonym)
--- Playing to Earn (The New And Improved Orgasmatron)
Short Squeezes and All Time Highs still in play
What about those summer Olympics?
Someone Got A Cold - Just a Cold, Scratchy Throat - that is it!
Birthday Wish - Happy 55th Birthday - A Young 55 (Double Nickles) to my good friend Terry B!
Market Update
A few weeks of losses for the NASDAQ after inflation jitters spike
Inflation is here - big moves on components like Used Cars
---- CPI and PPI surprise everyone on the upside
Many pondering - Is This as Good As it Gets?
Bitcoin getting SOLD - So much for Stable Store of Value (Sorry kids)
markets in consolidation mode - lots going on under the surface
- Value POUNDING Growth this Year (LVal +13%, SVal +25%)
Stream and Chatroom
- We don't mention this often enough - Live at 9PM Tuesdays with listener chatroom (dhunplugged.com)
Issuing an Apology
- All those that bought Hertz, a company confirming bankruptcy, Symbol HTZGQ
- All those that bought on the hope of a miracle and I chuckled. Stock now through process and $8 takeout on this.
- So, if you bought Hertz at $1 (or less) good for you!
- Lesson Learned?
No Apology/No Surprise
- Play with a Dragon - probably going to get burnt
- ELOOOOON! Messing with markets - Crypto markets - Why? (Because he can)
--- Tesla not accepting Bitcoin all of a sudden, maybe sold, maybe using Dogecoin - all over the place..
- Covered this on last week's TDI Podcast - Bowling Ball in Pond
- Bitcoin thrashing around all weekend (as well as the rest of the crypto space)
The Next CoinBarker
- Dave Portnoy decided he wants to be a player along with Musk, Chamath and Cuban
- Picked a Coin to back with Diamond Hands - Safemoon looking to have his loyal followers pump up the price.
- $0.000008415 (up 1,000% since coming to market a couple of months ago)
- 585,536,366,402,812 SAFEMOON coins in circulation (no max amount known)
- Hard to buy, high transaction cost (10% fee)
Crypto Love/Hate
- China has banned financial institutions and payment companies from providing services related to cryptocurrency transactions, and warned investors against speculative crypto trading.
- It was China's latest attempt to clamp down on what was a burgeoning digital trading market. Under the ban, such institutions, including banks and online payments channels, must not offer clients any service involving cryptocurrency, such as registration, trading, clearing and settlement, three industry bodies said in a joint statement on Tuesday.
Hysterical
- All the 'coiners that loved Elon for him being brilliant and buying BTC for TSLA - now think he is an idiot
- As long as he stays in their narrative, he is the best
WayBackmachine
- Microsoft conducted a probe into co-founder Bill Gates' involvement with an employee almost 20 years ago after it was told in 2019 that he had tried to start a romantic relationship with the person, the company said on Monday.
- Microsoft said it had received a concern in the latter half of 2019 that Gates "had sought to initiate an intimate relationship with a company employee in the year 2000," a Microsoft spokesman said in a statement.
- Maybe part of the Melina relationship decay?
- 20 years ago?????????
$TWEET$
- A forthcoming subscription service from Twitter will be called Twitter Blue and cost $2.99 a month, tipster Jane Manchun Wong tweeted on Saturday.
- Wong also said the service could have a tiered pricing model, with users who pay more getting more features, and she said one of those features will be Collections, which will let you save favorite tweets in collections so you can locate them later.
- Ad-free, Undo Tweets, charge for using Tweetdeck,
- What services would we need to pay up $$?
Tesla Confusion
- Famed investor Michael Burry on Monday revealed a short position against Tesla worth more than half a billion, in a regulatory filing.
- Burry, one of the first investors to call and profit from the subprime mortgage crisis, is long puts against 800,100 shares of Tesla or $534 million by the end of the first quarter, according to the filing with the U.S. Securities and Exchange Commission.
-Investors profit from puts when the underlying securities fall in prices.
- As of March 31, Burry owned 8,001 put contracts, with unknown value, strike price, or expiry, according to the filing.
HUH?
- AT&T Inc, the owner of HBO and Warner Bros studios, and cable and streaming network Discovery Inc, the owner of lifestyle TV networks such as HGTV and TLC, will combine their media assets to create a standalone global streaming business, the U.S. telecoms giant said on Monday.
- The deal also marks the unwinding of AT&T's $108.7 billion acquisition of U.S. media conglomerate Time Warner in 2018, and underscores its recognition that TV viewership has moved to streaming, where scale is required to take on the likes of Netflix Inc and Walt Disney Co.
- The new company is projected to have 2023 revenue of about $52 billion and adjusted EBITDA of about $14 billion as well as $3 billion in expected annual cost synergies.
ATT - Discovery Deal
- AT&T said Monday it will spin off its media division WarnerMedia and merge it with Discovery. The move joins household name media brands such as WarnerMedia's HBO and CNN with Discovery's HGTV, Animal Planet, Food Network, and TLC under one house.
- AT&T clearly telling us they can't do it alone anymore
- AT&T looks to be cutting its dividend by 20% to get this deal done.
- DISCA and T popped and then came falling down
Soros on the Prowl
- Billionaire George Soros' investment firm, Soros Fund Management bought shares of ViacomCBS Inc, Discovery Inc and Baidu Inc as they were being sold off during the meltdown of Bill Hwang's Archegos Capital Management, Bloomberg News reported on Saturday.
- The fund bought $194 million of ViacomCBS, Baidu stock valued at $77 million, as well $46 million of Vipshop Holdings Ltd and $34 million of Tencent Music Entertainment Group during the first quarter, the report said citing a regulatory filing released on Friday.
Supply Chain Havoc
- "Due to industrywide supply chain shortages, some items, like sauces, may be unavailable. We apologize in advance for any inconvenience," the short notification stated.
- In the email to customers, it further elaborated that sauces will be restricted to one per entree, two per meal and three per 30-count order of nuggets.
- When you order through the app, it cuts you off when you reach your sauce limit. This includes packets of Heinz ketchup, which is experiencing a shortage of its own.
- Chick-Fil-A
Back to the Derby
- Medina Spirits seems to have failed  drug test
- But we have the reason why: Owner Baffert says one test issue was created by a groom urinating in the stall after the groom had been taking cough medicine. Horse ate some of the hay.
- What was final on this ????
STOP THE MADNESS
- The White House labor task force, headed by Vice President Kamala Harris, is set to hold its first meeting on Thursday afternoon, to discuss ways to mobilize the federal government's resources to provide workers with more opportunities to organize
- "The goal of the task force is (to) help increase our nation's union density rate by targeting the barriers that exist for workers to organize and bargain collectively,"
- The White House official said on Thursday that between 1979 and 2020, the percentage of American workers represented by a union dropped by 14.9 percentage points. According to analysts, because of that drop American workers are losing out on $200 billion a year, the official said.
Taiwan Markets
- Last week - the local benchmark index had plummeted almost 9% in the worst one-day performance in its 54-year history.
- Massive leverage/margin unwind after a 42% increase this year
- ETF EWT
H0o-Ha
- "Founder" - what is the big deal. New thing - only invest with founders.
- FOUNDER - new name for Owner, Inventor?|
- John C. Dvorak - FOUNDER of DHUnplugged
***Playing to Earn***
- Going to hear more about this
- New Documentary on YouTube - Play To Earn follows several Filipino people who play Axie Infinity for NFTs and CryptoCurrencies
- Axie Infinity uses NFTs for the rights to each pet that is purchased. To grow these pets, you purchase or farm SLPs, or small-love potions. You can sell these pets or SLPs for cryptocurrency, then swap into your respective currency.
- Already have games, but the more IRL is reduced, the more Online experiences could grow (Think Sleeper and the Orgasmatron )
Interesting - Dillards
- Stock moving on good earnings and a new buyback program
- All-Time Highs...
- Is this Short-Squeeze or fundamentally driven?
---
420 Stocks ...

Stocks to watch: CGC, STZ, TLRY, CRON, MJ, NBEV
---
Love the Show?
Then how about a Donation?
---
*** NEW INTERACTIVE CHARTS ***
Winners will be getting great stuff like the new DHUnplugged Shirts (Designed by Jimbo) -
PLUS a one-of-a-kind DHUnplugged CTP Winner's certificate..

CLICK HERE FOR MORE CHARTS ON TRADING VIEW
---
UPDATE - NEW ETF - Global X Millennials Thematic ETF Challenge!
The top holdings of Global X Millennials Thematic ETF (MILN) include stocks many investors would expect, such as Facebook, LinkedIn and Amazon, which take advantage of the tech tendencies of millennials. But some names might be more surprising like real estate investment trusts AvalonBay Communities and Equity Residential, and Home Depot, which could benefit from millennials moving out of the home of their parents.
We are creating the DH Old Codger Index Portfolio to compete against this new ETF to see how "old school" stocks do in comparison. Companies in our index will include: (updated names as of 8/29/16)
We have the performance summary running (daily and since inception of 5/6/16) - DHOCI vs. Millennials ETF Battle
---
>Tokyo doctors call for cancellation of Olympic Games due to COVID-19
- With Prime Minister Yoshihide Suga still saying Japan can host 'a safe and secure Olympics,' a top medical association calls for the sporting event to be canceled amid a state of emergency.
JCD Score ()
---
See this week's stock picks HERE
---
Follow John C. Dvorak on Twitter
Follow Andrew Horowitz on Twitter
---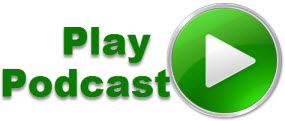 Podcast: Play in new window | Download (Duration: 57:33 — 53.0MB)
Subscribe: RSS