Big Tech Earnings – pretty much done, now the hangover – are we seeing peak earnings?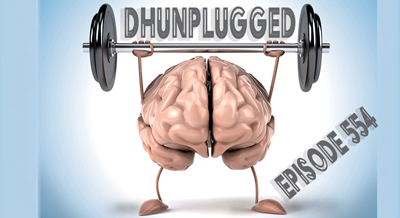 A big divorce announced this week and thoughts from Charlie Munger.
An update on Biden's first 100-days.
Fed Limericks are Back – PLUS we are now on Spotify and Amazon Music/Podcasts!
---
Click HERE for Show Notes and Links
DHUnplugged is now streaming live - with listener chat. Click on link on the right sidebar.
---
Love the Show?
Then how about a Donation?
---
Follow John C. Dvorak on Twitter
Follow Andrew Horowitz on Twitter
Warm Up
Weekend in St. Augustine - Lovely place to visit
Big Tech Earnings - pretty much done, now the hangover
RUSH into DogeCoin ahead of the Musk SNL Appearance (hits $.60)
Tether reaches a milestone
Big News on the divorce front
Need a new CTP
Time for a Thought Exercise - Discussing Decentralization and Democratization
Market Update
- Interest Rates stabilizing
- Big News for Bill and Melinda Gates
- Rolling Over - Someone pressing the Sell Button
- Peak Earnings?
- Growth Still Lagging, even after a great April!
Stream and Chatroom
- We don't mention this often enough - Live at 9PM Tuesdays with listener chatroom (dhunplugged.com)
Tech Idol Divorce
- Bill and Melinda Gates are getting a divorce, the couple announced Monday.
- "After a great deal of thought and a lot of work on our relationship, we have made the decision to end our marriage," the Microsoft co-founder tweeted Monday.
- "We no longer believe we can grow together as a couple in this next phase of our lives"
Will this be the biggest $$$ divorce ever
Tether - "Crypto Cash"
- Tether, the crypto stablecoin backed one-for-one by fiat currencies, surpassed $50 billion in circulation, a sum that's more than the insured deposits at all but 44 of the thousands of U.S. banks.
- About 66% of Bitcoin is bought using Tether, according to data tracker CryptoCompare. And Tether's use is likely to expand since Coinbase Global Inc., the largest U.S. crypto exchange, is planning to allow trading of the stablecoin on its Coinbase Pro platform.
- Important as easy to then move money from platform to platform and tether wallets
More Crytpo
- Berkshire Annual Meeting:
- "Of course I hate the bitcoin success," the 97-year-old Munger said during a Q&A session at Berkshire's annual shareholder meeting Saturday. "I don't welcome a currency that's so useful to kidnappers and extortionists and so forth, nor do I like just shuffling out of your extra billions of billions of dollars to somebody who just invented a new financial product out of thin air."
- "I think I should say modestly that the whole damn development is disgusting and contrary to the interests of civilization"
- "It's really kind of an artificial substitute for gold. And since I never buy any gold, I never buy any bitcoin," Munger said then. "Bitcoin reminds me of what Oscar Wilde said about fox hunting. He said it was the pursuit of the uneatable by the unspeakable," he added.
Though Break
- Decentralization - is this good?
- Difference between decentralization and democratization
- Media Decentralization - Citizen Reports (where is the expertise?)
- Crypto - what if Amazon got in the Bitcoin game and hoarded coins - price goes up due to limited circulation - is that a currency?
Yellen in The Game
- U.S. Treasury Secretary Janet Yellen on Sunday tamped down concerns that President Joe Biden's plans for infrastructure, jobs and families will cause inflation, saying the spending will be phased in over a decade.
- "I don't believe that inflation will be an issue but if it becomes an issue, we have tools to address it. These are historic investments that we need to make our economy productive and fair."
- We Have Tools? Since when does Treasury have tools to fight inflation?
- Isn't the Fed independent?
India
- The U.S. told its citizens to get out of India as soon as possible as the country's Covid-19 crisis worsens at an astonishing pace.
- In a Level 4 travel advisory --- the highest of its kind issued by the State Department -- U.S. citizens were told "not to travel to India or to leave as soon as it is safe to do so."
- Within Asia, Hong Kong banned flights from India, as well as Pakistan and the Philippines, for 14 days from April 20. Singapore has barred long-term pass holders and short-term visitors who have recently been in India from entering. Indonesia is also denying entry to people traveling from India.
- Further afield, the U.K. has added India to its travel ban list, and the United Arab Emirates and Kuwait have halted passenger flights from India. Canada last week banned flights from India and Pakistan for 30 days. Australia banned flights from India this week.
- India Stock market ETF - near an all-time high
Biden 100-day update (media loves comparisons)
- Biden's first 100 days have already delivered the strongest post-election equity returns in at least 75 years, due to record fiscal stimulus and despite heavy use of Executive Orders," JPMorgan Chase strategist John Normand said in a note.
- The S&P 500 has risen 24.1% since Inauguration Day – technically 103 days ago – with numbers that easily trounce any of his predecessors.
- The only administration going back to 1953, or the beginning of Eisenhower's term, to rival Biden's were those of John F. Kennedy, who saw an 18.5% rise during the same period.
- Even Trump, who often touted how well stocks were doing, saw just an 11.4% rise for the first 100 days.
Follow up - LAAS
- Car companies adding "Add-on" updates to many features for subscription
- Most major automakers are fleshing out a strategy for selling upgrades via over-the-air software updates and a rash of them will start popping up in the wild in the next few months, starting with luxury vehicles.
- "It's a subscription world and we just live in it," says Karl Brauer, executive analyst at iSeeCars.com. "There could be dozens — even hundreds — of unique capabilities that you may or may not have soon, depending on what you pay every month."
Quick Change
- Alex Oh, who last week became the first woman of color appointed to lead the U.S. Securities and Exchange Commission's enforcement division, resigned on Wednesday, citing "personal reasons," the agency said in a statement.
- "A development arose this week in one of the cases on which I worked while still in private law practice," Oh wrote to SEC Chairman Gary Gensler. "I cannot address this development without it becoming an unwelcome distraction to the important work of the Division."
So Many Standards
- Marketing startup Iterable Inc. dismissed its chief executive officer over violations of company policy, Iterable said in a note to employees on Monday.
- The fired CEO, Justin Zhu, said the board's chief reason for ousting him was that he took LSD, an illegal drug in the U.S., before a meeting in 2019. Zhu told Bloomberg he was experimenting by taking a limited amount of the drug, or microdosing, in an effort to boost his focus.
- But it is okay to take Adderall ?
Earnings
- Twitter's stock was down as much as 13% on Friday after the company released its first-quarter earnings, missing on user growth expectations and providing lower revenue guidance for the second quarter than expected.
- Here's what Twitter reported versus Wall Street's estimates:
---  Earnings: 16 cents per share, adjusted, vs. 14 cents forecast by Refinitiv
---- Revenue: $1.04 billion vs. $1.03 billion forecast by Refinitiv
----- Monetizable daily active users (mDAUs): 199 million vs. 200 million expected forecast by FactSet
- Twitter guided that it is expecting revenue between $980 million and $1.08 billion in the second quarter. Analysts were expecting guidance of $1.06 billion on average
More Earnings
- Amazon - total blow out and great numbers
- Everyone expected a really great quarter - stock hit near ATH, then reversed with market
- As good as it gets?
Tax Hikes Could benefit ETFs vs Mutual Funds
- Most ETFs do not pass on capital gains and distributions
- Mutual Funds are required to pass through income and gains - less tax efficient in some cases
When you Know....
- Business news and information publisher Forbes Media LLC is in talks to go public through a merger with a special purpose acquisition company (SPAC) as it attracts new acquisition interest
- Forbes' owner is also fielding offers worth up to $700 million from bidders including a consortium led by tech investor Michael Moe and another offer from investment vehicle Borderless Services Inc, the sources said. Both of these bids would result in Forbes remaining a privately held company.
Housing Mania Update
- House of friend near me - listed for $750k, hoping for $800
- First day - 2 cash offers at full price without ever looking at house
- Open House - was like the drive through at Chick-Fil-A when they have a sale
- Agents said after the open house that mid-800's is what is being offered.
---
420 Stocks ...

Stocks to watch: CGC, STZ, TLRY, CRON, MJ, NBEV
---
Love the Show?
Then how about a Donation?
---
*** NEW INTERACTIVE CHARTS ***
Winners will be getting great stuff like the new DHUnplugged Shirts (Designed by Jimbo) -
PLUS a one-of-a-kind DHUnplugged CTP Winner's certificate..

CLICK HERE FOR MORE CHARTS ON TRADING VIEW
---
UPDATE - NEW ETF - Global X Millennials Thematic ETF Challenge!
The top holdings of Global X Millennials Thematic ETF (MILN) include stocks many investors would expect, such as Facebook, LinkedIn and Amazon, which take advantage of the tech tendencies of millennials. But some names might be more surprising like real estate investment trusts AvalonBay Communities and Equity Residential, and Home Depot, which could benefit from millennials moving out of the home of their parents.
We are creating the DH Old Codger Index Portfolio to compete against this new ETF to see how "old school" stocks do in comparison. Companies in our index will include: (updated names as of 8/29/16)
We have the performance summary running (daily and since inception of 5/6/16) - DHOCI vs. Millennials ETF Battle
---
Verizon Booting AOL and Yahoo!
- Verizon Communications Inc is getting rid of its media businesses that include iconic brands Yahoo and AOL for $5 billion
- Verizon spent $4.48 billion on Yahoo in 2017, betting its 1 billion-plus users would be a fertile audience for online ads.
- It acquired email service AOL for $4.4 billion in 2015.
Follow up - No Inflation
- Corn Prices - highest since 2013
- Lumber prices hit another ATH record
- Copper Prices at record (right at 2011 high) (first recessionary time that copper prices moved higher)
Fed Limericks
JCD Score ()
---
See this week's stock picks HERE
---
Follow John C. Dvorak on Twitter
Follow Andrew Horowitz on Twitter
---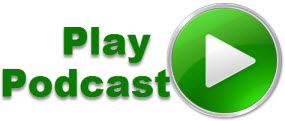 Podcast: Play in new window | Download (Duration: 1:02:54 — 57.9MB)
Subscribe: RSS