The mega-tech earnings are rolling in…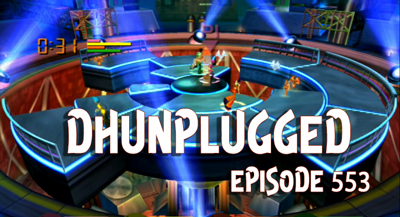 Seeing a buying frenzy in all sorts of assets. Housing prices are ramping higher and used car prices are off the charts.
Awaiting the tax hikes from the Biden administration and trying to figure out how they will impact the economy/stocks.
Fed Limericks are Back – PLUS we are now on Spotify and Amazon Music/Podcasts!
---
Click HERE for Show Notes and Links
DHUnplugged is now streaming live - with listener chat. Click on link on the right sidebar.
---
Love the Show?
Then how about a Donation?
---
Follow John C. Dvorak on Twitter
Follow Andrew Horowitz on Twitter
OPENING
Markets Bracing for a big week for Big-Tech earnings
Tesla Earnings out on the Full Moon (Elon hosting SNL next week)
Fed - FOMC Rate Decision on Wednesday
Biden Announcing Details of Stimulus Plan Wednesday too!
A big week for both earnings and economic reports
OSCAR /Academy Awards Update
Market Update
Bitcoin Volatility Is Back - Crash to $47k over weekend (quickly gets BTD action)
Rally Mode continues - a few scary moments last week, but bulls remain in control
Tax hikes coming? No one seems to believe they will get through
Inflation likely to stay with us for a while - PCE report Friday
10-Year rate remains under recent peak
Stream and Chatroom
- We don't mention this often enough - Live at 9PM Tuesdays with listener chatroom (dhunplugged.com)
Economic Reports this week
- Consumer Confidence (Tues)
- Case _ Schiller Home Price Index (Tues)
- FOMC Rate Decision (Wed)
- GDP - Q1 (Thurs)
- Personal Income, Spending (Fri)
- PCE Prices (Fri)
Obvious
- Oscars had their worst ratings in history last night, according to CNN
Buying Frenzy
- Cars, Boats, Houses
- Car dealers reporting customers paying full sticker, putting money down on cars, deposits on in process vehicles
- Cash buyers are the norm in hot areas around the country
- Waterfront properties in Florida pricing over the top - multiple bidders
- Also, reports that in Miami, 85% if all condominiums sales in downtown Miami are accounted for by investors and speculators.
- 23% of all homes nationwide bought by investors.
Sneaker Frenzy
- A pair of prototype Nikes worn by Kanye West during his performances of "Hey Mama" and "Stronger" at the Grammy Awards in 2008 has shattered the record for a pair of sneakers ever sold.
$1.8 Million in a private sale
Bitcoin
- 1) Drops to levels near $47,000 over the weekend as volatility picks up again (back to $55k)
- 2) Bitcoin soared nearly 10% on Monday, after five straight days of losses, on reports that JPMorgan Chase is planning to offer a managed bitcoin fund.
- - Remember, Jamie Dimon has long been doubter of BTC ( as long as there is money to be made?)
Tesla Earnings
- Beat Beat
- Tesla turned a profit thanks to $518 million it earned selling regulatory credits to other automakers, and the $101 million it brought in from selling bitcoin padded its bottom line as well.
- Without these, not looking so good - still not making $$ on car sales
Google Earnings
- WOW!
- Q1 $26.29 vs $15.64 S&P Capital IQ Consensus Estimate; revs $55.3 bln vs $51.40 bln S&P Capital IQ Consensus Estimate
- Google advertising revenue growth of 32%, cloud revenue growth of 45%
- Oh and a $50 billion buyback program

Microsoft Earnings
- Blah
- Microsoft prelim Q3 $1.95 vs $1.77 S&P Capital IQ Consensus Estimate; revs $41.71 bln vs $40.83 bln S&P Capital IQ Consensus Estimate
Boats - Supply Chain
- 2 manufacturers that we have hear of shutting manufacturing temporarily due to resin shortage
- Situation is hitting areas that relying on plastics in manufacturing process
- Price hikes coming and demand for existing (used) boats and other products soaring
Crocs Winner!
- Crocs (NASDAQ: CROX) reported Q1 EPS of $1.47, $0.58 better than the analyst estimate of $0.89. Revenue for the quarter came in at $460.1 million versus the consensus estimate of $414.23 million.
- Andrew Rees, Chief Executive Officer, said, "Demand for the Crocs brand is stronger than ever with expected 2021 revenue growth of 40% to 50%. In the first quarter we achieved record revenues and profitability, with growth in all regions and all channels. We have raised full year guidance as we continue to see consumer demand for our product accelerate globally."
Rental Car Prices
- Prices are soaring in certain areas - lack of cars (sold off fleets) and re-opening causing shortages
- In Hawaii, people are opting to rent U-Hauls as rental car prices are more than $500 a day.
Inflation - More Evidence
- "So far, one interesting upshot of earnings season is the keyword analysis. According to BofA this morning, "The number of mentions of 'inflation' during earnings calls also rose sharply, more than tripling YoY per company so far, the biggest jump in our history since 2004... many plan to (or already did) raise prices to pass through higher costs"." (Briefing.com)
India - Covid
- Seems that there is a big problem with spread with a new wave in India
- US and other countries sending supplies
- The Indian government asked social media platform Twitter to take down dozens of tweets, including some by local lawmakers, that were critical of India's handling of the coronavirus outbreak, as cases of COVID-19 again hit a world record.
- Twitter has withheld some of the tweets after the legal request by the Indian government, a company spokeswoman told Reuters on Saturday.
- The government made an emergency order to censor the tweets, Twitter disclosed on Lumen database, a Harvard University project
JNJ - No Surprise
- JNJ's vaccine has been taken off pause
- Benefits outweigh risk
West Virginia Bribe
- West Virginia will give $100 savings bonds to 16- to 35-year-olds who get a Covid-19 vaccine, Gov. Jim Justice said on Monday.
- There are roughly 380,000 West Virginians in that age group, many of whom have already gotten at least one shot, but Mr. Justice said he hoped the money would motivate the rest to get inoculated, as "they're not taking the vaccines as fast as we'd like them to take them."
US Mask Fight
- Alaska Airlines said Saturday that it has banned state Sen. Lora Reinbold, R-Eagle River, from its flights for continuing to refuse to follow mask-wearing requirements for travelers.
- "We have notified Senator Lora Reinbold that she is not permitted to fly with us for her continued refusal to comply with employee instruction regarding the current mask policy," spokesman Tim Thompson said by email.
- No other airline has scheduled flights between Anchorage and Juneau, and Reinbold is now in Southcentral Alaska. A ferry trip could take several days.
- She will be taking Ferry it seems
Tax Hike
- U.S. President Joe Biden will next week propose raising taxes on the wealthy to fund major investments in child care, universal pre-kindergarten education and paid leave for workers, sources familiar with the plan said.
- Biden will propose raising the marginal income tax rate to 39.6% from 37%, and nearly doubling taxes on capital gains to 39.6% for people earning more than $1 million, according to the sources.
- Wealthy Americans could face an overall capital gains tax rate of 43.4% including the 3.8% net investment tax on individuals with income of $200,000 or more ($250,000 married filing jointly).
NFT Update
- A digital artwork by humanoid robot Sophia was sold at auction on Thursday for $688,888 in the form of a Non-Fungible Token (NFT)
- Titled "Sophia Instantiation," the digital work is a 12-second MP4 file showing the evolution of Bonaceto's portrait into Sophia's digital painting, and is accompanied by a physical artwork, painted by Sophia on a printout of her self-portrait.
- A copy of another piece turned into a Mp4, then sold as NFT
Census Data - May Reshape Congress a Bit
- Axios article framing the census data as making it significantly more difficult for Dems to hold onto the House at mid-terms, which implies a tougher road to following through with fiscal stimulus during Biden term
- Republican States picking up seats
---
420 Stocks ...

Stocks to watch: CGC, STZ, TLRY, CRON, MJ, NBEV
---
Love the Show?
Then how about a Donation?
---
*** NEW INTERACTIVE CHARTS ***
Winners will be getting great stuff like the new DHUnplugged Shirts (Designed by Jimbo) -
PLUS a one-of-a-kind DHUnplugged CTP Winner's certificate..

CLICK HERE FOR MORE CHARTS ON TRADING VIEW
---
UPDATE - NEW ETF - Global X Millennials Thematic ETF Challenge!
The top holdings of Global X Millennials Thematic ETF (MILN) include stocks many investors would expect, such as Facebook, LinkedIn and Amazon, which take advantage of the tech tendencies of millennials. But some names might be more surprising like real estate investment trusts AvalonBay Communities and Equity Residential, and Home Depot, which could benefit from millennials moving out of the home of their parents.
We are creating the DH Old Codger Index Portfolio to compete against this new ETF to see how "old school" stocks do in comparison. Companies in our index will include: (updated names as of 8/29/16)
We have the performance summary running (daily and since inception of 5/6/16) - DHOCI vs. Millennials ETF Battle
---
Life As A Service (LAAS)
- Ownership no more?
- Everything is going subscriptions?
- Will we just pay monthly fees for everything?
Kudlow
- Kudlow made the claim on his Fox Business show on Friday, saying Biden's climate policies and attempt to slash emissions would force Americans to "stop eating meat, stop eating poultry and fish, seafood, eggs, dairy and animal-based fats".
- "OK, got that? No burgers on 4 July. No steaks on the barbecue … So get ready. You can throw back a plant-based beer with your grilled Brussels sprouts and wave your American flag."
Fed Limericks
The prices are going to the moon
Since the Fed won't raise rates too soon
Many stocks are in a bubble
While the economy is still in ruble
With bulls dying to buy the next swoon
JCD Score (A)
---
See this week's stock picks HERE
---
Follow John C. Dvorak on Twitter
Follow Andrew Horowitz on Twitter
---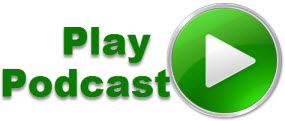 Podcast: Play in new window | Download (Duration: 1:01:09 — 56.3MB)
Subscribe: RSS