A quick gut check for markets as we head into earnings season.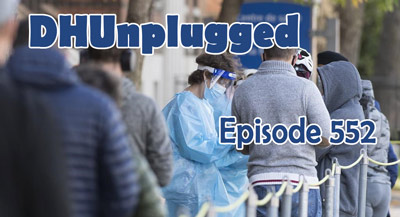 Crypto gets a punch in the face as governments are talking about regulations and digital currencies of their own.
Annual booster shots are now the talk of the pharma companies – what will that look like?
Fed Limericks are Back – PLUS we are now on Spotify and Amazon Music/Podcasts!
---
Click HERE for Show Notes and Links
DHUnplugged is now streaming live - with listener chat. Click on link on the right sidebar.
---
Love the Show?
Then how about a Donation?
---
Follow John C. Dvorak on Twitter
Follow Andrew Horowitz on Twitter
Earnings Season in HERE
Not a good start to the week - buy dip buyers are still there
Wondering about annual booster "requirement"
UK Bans travel to India
Coinbase Direct Listing - Signaling a peak in Coins?
JCD Substack - Self Driving Cae
Market Update
- ATH hit last week - bond yields drooped (1.7% to 1.53% for the week)
- SPAC Barkers pushed off their high horses - massive losses from highs for Chamath
-- CRYPTO - Rush Higher and Flush Lower for Bitcoin  (Dogecoin Surge and purge)
- Ahead of earnings, markets consolidating - (drooping a bit)
-- Inflation debate - Twitter does not think higher prices are inflation. Could be supply an demand. 😉
Stream and Chatroom
- We don't mention this often enough - Live at 9PM Tuesdays with listener chatroom (dhunplugged.com)
Annual Covid Boosters
- People will "likely" need a third shot of the Pfizer vaccine as a booster within 12 months of being fully vaccinated, Pfizer CEO Albert Bourla told CNBC last week.
- COVID-19 vaccine boosters are expected to become a regular part of life for years to come, as variants continue to spread and become dominant strains in some countries.
- What if need an annual booster to make sure the vaccine does not kill you?
- JCD? Should we Put PFE or MRNA on game at this point?
Bank Profits
- Looking pretty good - massive beats
- Looking closer, a big chunk of the beat was due to release of the loan loss reserves
- - One time only
IBM Earnings
- IBM beats by $0.15, beats on revs; expects to grow revs in 2021
- Reports Q1 (Mar) earnings of $1.77 per share, excluding non-recurring items, $0.15 better than the S&P Capital IQ Consensus of $1.62; revenues rose 0.9% year/year to $17.73 bln vs the $17.35 bln S&P Capital IQ Consensus.
- Cloud & Cognitive Software up 4 percent; Systems up 4 percent; Global Business Services up 2 percent.
- Total cloud revenue of $6.5 billion, up 21%; Cloud revenue of $26.3 billion over last 12 months, up 19%; Red Hat revenue up 17%.
- - 2021 Outlook: Co expects to grow revenue for the full year 2021 based on mid-April 2021 foreign exchange rates. The company also expects adjusted free cash flow of $11-12 bln.
- Stock up 3%
Discord
- Microsoft has reportedly ended deal talks with chat platform Discord
Apple Announcements
- Apple Card will allow spouses to merge credit lines and credit scores.
- Apple Card will now allow people 13 and up to use the card under the family name.
- Apple will redesign podcast application and introduce channels to find new shows.
- Apple will introduce a new podcast subscription service. This will launch in 170 countries next month.
- Apple will introduce new purple color for iPhone 12.  It will be available April 30.
----- iPad Pro (top of the line) = $2,900 plus $350 for keyboard, plus $99 for pencil = $3,400
--- Apple introduces new Apple TV 4K, It will feature A12 chip, It will play HDR in high frame rates, It will come with a new re-designed remote!
--- It will be $179 for 32GB and $199 for 64GB. Available in May.
Netflix Earnings
- Dramatic slowdown in glbal sub additions
- Beat on top, missed on bottom
- Margins better (may be due to expense cutting - less content produced)
- Q2 net add guidance very weak (+1Million)
- Stock down 10%+ AH
$Podcasts$
- Apple today unveiled Apple Podcasts Subscriptions, a global marketplace for listeners to discover premium subscriptions offered by their favorite creators alongside millions of free shows on Apple Podcasts.
- Starting in May, listeners in more than 170 countries and regions can sign up for premium subscriptions that include a variety of benefits curated by creators, such as ad-free listening, access to additional content, and early or exclusive access to new series.
- Pricing for each subscription is set by creators and billed monthly by default. Creators can additionally offer annual billing, which subscribers can manage from their Apple ID account settings, now accessible from Listen Now. Listeners will also be able to access free trials and sample episodes offered by creators.
- The Apple Podcasters Program, which includes all of the tools needed to offer premium subscriptions on Apple Podcasts, is available to creators in over 170 countries and regions for $19.99 (US) per year.
Death of The SPAC Barker
- Palihapitiya goes down
- Right after he proclaimed that:
------ "Nobody's going to listen to Buffett," But there has to be other folks that take that mantle."
SPAC Barkers
- What should be done with the Tweets and other #PUMPS?
- Musk, Chamath and Cuban?
---- SEC, FINRA or other regulatory body going to chime in?
Coinbase Direct Listing/IPO
- Indicated t $250 pre opening
- Moved to ~ $350, raged to $459
- Settled near $330 -holding
- Coinbase (COIN) Chief Executive Brian Armstrong sold about $292 million in shares in total during the cryptocurrency exchange's first day of trading
- Blockchain and cryptocurrency website Coindesk reported over the weekend that Coinbase stakeholders and investors sold about $5 billion in shares in total during first day of trading.
- BIG QUESTION - Is the earnings and revenue growth sustainable?
- FWIW - ARK is buying in a big way across some of their funds
Easy to Get Caught Up in Surge
- I own some coins - example of one is NEO - April move $40 - $120
-- Thought - wow, let me calulate if this goes to $1,000, 5,000 - Oh man!
- Commentary of the Crypto Priests - buy dips, the force is strong, HODL!
More Crypto
- Venmo will allow customers to buy, sell and hold cryptocurrencies, including Bitcoin, Bitcoin cash, Ethereum and Litecoin, by using traditional cash in one's Venmo account.
Weekend Crypto
- Major drop for the key coins
- Excuses: Whale sold, regulations coming, brokerage outage (all reasons to buy-the-dip?)
ESG - Never going to stop
- Headline:
-- State Street announces a strategic engagement with S&P Global Trucost that brings together State Street's newly announced ESG Risk Analytics and Reporting capabilities and Trucost's climate data and analytics.
Ant Financial
- Exporing ways to remove Jack Ma
- Confirmation that the state is pissed
- Ant Group is exploring options for founder Jack Ma to divest his stake in the financial technology giant and give up control, as meetings with Chinese regulators signaled to the company that the move could help draw a line under Beijing's scrutiny of its business
- Get rid of Jack Ma and maybe we will loosen up on you...
Follow Up - The Deli
- Did we talk about this?
- Einhorn (Greenlight) in quarterly letter discussed how broken market is - discusssed NJ Deli
- One location, $35,000 in sales, $100 million market value (Hometown International HWIN)
- "Someone pointed us to Hometown International (HWIN), which owns a single deli in rural New Jersey ... HWIN reached a market cap of $113 million on February 8. The largest shareholder is also the CEO/CFO/Treasurer and a Director, who also happens to be the wrestling coach of the high school next door to the deli. The pastrami must be amazing," Einhorn said in a letter to clients published Thursday.
Madoff
- Bernard Madoff, mastermind of the biggest investment fraud in U.S. history, ripping off tens of thousands of clients of as much as $65 billion, died last Wednesday at the age of 82.
- Where were you when the original news broke?
Big Tech Ban
- U.S. Senator Josh Hawley, a Republican who has been a staunch critic of Big Tech, said on Monday he has introduced a bill that would ban all mergers and acquisitions by any company with a market value greater $100 billion
- The new bill would effectively ban Apple Inc, Microsoft Corp, Amazon.com Inc, Alphabet Inc's Google and Facebook Inc from any deals and would attempt to stop their platforms from favoring their own products over those of rivals.
- What is the angle?
Not Good
- The median short interest in members of the S&P 500 sits at just 1.6% of market value, near a 17-year low, according to Goldman Sachs Group Inc. In Europe, a short-covering frenzy has sent bearish bets collapsing like never before in Morgan Stanley data.
- At the same time, hedge-fund longs are around the highest relative levels in years at JPMorgan Chase & Co.'s prime brokerage.
Peloton
- The U.S. Consumer Product Safety Commission (CPSC) issued the alert about Peloton's Tread+ exercise machines Saturday morning after multiple incidents of small children and a pet being injured under the machines, officials said.
- At least one child died following an accident with the treadmill, Peloton announced last month.
- Get stuck underneath and then run over by the treadmill
- Stock down
Here We Go
- Biden Administration weighing policy to require reductions in nicotine levels of cigarettes sold in the US
---
420 Stocks ...

Stocks to watch: CGC, STZ, TLRY, CRON, MJ, NBEV
---
Love the Show?
Then how about a Donation?
---
*** NEW INTERACTIVE CHARTS ***
Winners will be getting great stuff like the new DHUnplugged Shirts (Designed by Jimbo) -
PLUS a one-of-a-kind DHUnplugged CTP Winner's certificate..

CLICK HERE FOR MORE CHARTS ON TRADING VIEW
---
UPDATE - NEW ETF - Global X Millennials Thematic ETF Challenge!
The top holdings of Global X Millennials Thematic ETF (MILN) include stocks many investors would expect, such as Facebook, LinkedIn and Amazon, which take advantage of the tech tendencies of millennials. But some names might be more surprising like real estate investment trusts AvalonBay Communities and Equity Residential, and Home Depot, which could benefit from millennials moving out of the home of their parents.
We are creating the DH Old Codger Index Portfolio to compete against this new ETF to see how "old school" stocks do in comparison. Companies in our index will include: (updated names as of 8/29/16)
We have the performance summary running (daily and since inception of 5/6/16) - DHOCI vs. Millennials ETF Battle
---
Formula 1 Racing Comes to Miami
- Formula 1 is heading back to Florida, with the news that the brand-new Miami Grand Prix will join the F1 calendar in 2022.
- The race – set to be the first since 1959 in the US state – will be held on an exciting new layout at the Hard Rock Stadium complex in Miami Gardens, home to the NFL's famous Miami Dolphins franchise.
New Scary Movies from Google Earth
- Google Earth on Thursday added a timelapse feature to the popular platform, providing a glimpse into how climate change, urbanization and deforestation have altered the planet over the last four decades.
- Created with 24 million satellite images, along with 800 curated videos and interactive guides, the feature allows users to see a timelapse of any place on the planet, using inputs from the NASA, U.S. Geological Survey's Landsat program and the European Union's Copernicus program.
Fed Limericks
---
See this week's stock picks HERE
---
Follow John C. Dvorak on Twitter
Follow Andrew Horowitz on Twitter
---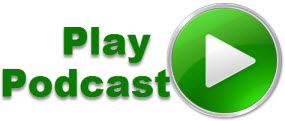 Podcast: Play in new window | Download (Duration: 1:02:31 — 57.5MB)
Subscribe: RSS