Inflation coming in hot – but not much to worry about says the Fed.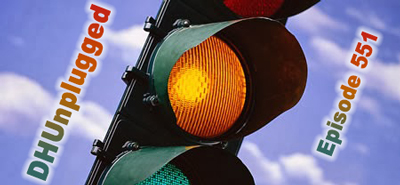 Jab #2 for Andrew – let's see how it is going.
An update on ESG and new scritiny for SPACs.
Fed Limericks are Back – PLUS we are now on Spotify and Amazon Music/Podcasts!
---
This episode is sponsored by Masterworks, where you're invited to join an exclusive community investing in blue-chip art.
Visit http://www.masterworks.io
Click HERE for Show Notes and Links
DHUnplugged is now streaming live - with listener chat. Click on link on the right sidebar.
---
Love the Show?
Then how about a Donation?
---
Follow John C. Dvorak on Twitter
Follow Andrew Horowitz on Twitter
Rally Mode - Low Volume
Air Coming out of the "Spec" plays
Bitcoin and Crypto space ramping
COVID Shot Update - AH #2
Earnings Season - About to get Underway (financial out of the gate first)
Public Service Announcement - Get your IRAs funded (extended to May 17th)
Some suggest markets are "Flashing Amber"
New SubStack article - Images and Politics
Market Update
- INFLATION - PPI comes in HOT (1% MoM)
- Fed parade continues - Powell on 60 minutes with the same script and commentary
-- CPI hottest in years, YoY 2.6% (So market liked it as not as bad as was feared. NAZ up - DJIA Down.... Bond Yields Down)
- Earnings coming up this week: WFC, BBBY, GS, JPM, BAC, PEP, C, DAL, TSM
- Strong 20-year auction today (Yields dropping on 10Yr = 1.62%)
- April is Financial Literacy Month - Step By Step (TDI Podcast)
- NEW ATH - volume light across the board - participation somewhat lacking
-- CRYPTO - SURGING - New Highs for Bitcoin and Ethereum (Dogecoin up 1750% YTD)
Stream and Chatroom
- We don't mention this often enough - Live at 9PM Tuesdays with listener chatroom (dhunplugged.com)
Fed Speak - Unraveled
- back in 2008/2009 kept interest rates low because did not hit inflation targets
- Fast forward a couple years, still would not make a meaningful move because inflation target not hit
-- Kept on taking target for unemployment rate down as each level was hit
- Today - Keeping rates low due to employment situation
-- Will keep moving their inflation targets to ensure no need to move rates
-- There is no plan - just excuses as why the need to keep rates low so that they can keep funding bond purchases at ultra-low rates
More Fed Speak
- "I think it's highly unlikely that we would raise rates anything like this year," Powell told "60 Minutes" journalist Scott Pelley in a broadcast Sunday evening.
Yields and Rates
- What to watch for?
- Current 10Yr at ~ 1.62%
- 2% is a concerning level - if earnings come out hot and inflation continues to move higher - could be a ramp
- 1.5% - 1.75% inside range
- Tech and high P/E stocks will have problems above 2-2.25%
ESG Scam Update
- The U.S. Securities and Exchange Commission on Friday said it has found "potentially misleading" claims and inadequate controls around investing environmental, social and governance (ESG) issues in a review of investment advisors and funds.
- The regulator warned funds that its review had turned up a range of issues where stated approaches of funds or advisors did not match actions. That included examples with how firms handled proxy voting on behalf of investors, as well as "unsubstantiated and potentially misleading claims" regarding socially responsible investment strategies.
- The alert is the latest in a series of actions the agency has taken to incorporate climate risks and social and governance issues into its framework since the inauguration President Joe Biden.
- Last month, the SEC deployed a team to police climate risk disclosure issues. It has also launched an effort to update guidance for public companies on how they share information with investors on climate risk and made the topic a priority for 2021 examinations.
Microsoft Buying
- Microsoft confirmed it is aquiring speech-recognition company Nuance Communications.
- Nice premium
- Nuance would be more aligned with the part of Microsoft's business that serves businesses and governments. Nuance derives revenue by selling tools for recognizing and transcribing speech in doctor's visits, customer-service calls and voicemails. The company reported $7 million in net income on about $346 million in revenue in the fourth quarter, with revenue declining 4% on an annualized basis. Nuance was founded in 1992, with 7,100 employees as of September.
- $16 billion price tag for a company that has slowing earnings growth and negative EPS Trailing Twelve Months
- Forward P/E = 61
Follow up - China
- China's competition watchdog is adding staff and other resources as it ramps up efforts to crack down on anti-competitive behavior, especially among the country's powerful companies, people with knowledge of the matter told Reuters.
- Alibaba forced to pay over $2.8 billion due to "monopolistic behavior" (stock up nicely in the news as it closed investigation)
- Beijing's plan to bulk up the State Administration for Market Regulation (SAMR) comes as China revamps its competition law with proposed amendments including a sharp increase in fines and expanded criteria for judging a company's control of a market.
- Just looking for payday
Amazon vs Unions
- Amazon on secured enough votes to defeat the unionization drive at one of its Alabama warehouses, delivering a blow to organized labor who hoped to unionize a U.S. Amazon facility for the first time.
- Of the 3,215 ballots cast, there were 1,798 votes opposing the union and 738 votes in favor. Approximately 5,800 workers at the Bessemer warehouse were eligible to vote whether to join the Retail, Wholesale and Department Store Union.
- Not going to stop there....
MASTERWORKS
COVID NEWS
- The coronavirus variant discovered in South Africa can "break through" Pfizer/BioNTech's COVID-19 vaccine to some extent, a real-world data study in Israel found, though its prevalence in the country is low and the research has not been peer reviewed.
- The study, released on Saturday, compared almost 400 people who had tested positive for COVID-19, 14 days or more after they received one or two doses of the vaccine, against the same number of unvaccinated patients with the disease
- Patients who had received two doses of the vaccine, the variant's prevalence rate was eight times higher than those unvaccinated - 5.4% versus 0.7%.
- BUT BUT BUT - Weird coincidence? Pfizer has halted shipments of coronavirus vaccines to Israel in outrage over the country failing to transfer payment for the last 2.5 million doses it supplied to the country, The Jerusalem Post has learned.
------ Senior officials at Pfizer have said they are concerned that the government-in-transition will not pay up and the company does not want to be taken advantage of. They said that they do not understand how such a situation can occur in an organized country.
More Covid Related
- Florida Gov. Ron DeSantis announced Thursday that the state will file a lawsuit against the Centers for Disease Control and Prevention, demanding cruise ships be allowed to resume sailing immediately.
- "On behalf of the tens of thousands of Floridians whose livelihoods depends on the viability of an open cruise industry, today Florida's fighting back," he announced in a press conference on Thursday. "We don't believe the federal government has the right to mothball a major industry for over a year, based on very little evidence and very little data."
JNJ Blood Clots
- Vaccines halted in the US due to rare blood clotting
- Company says voluntary, but CDC and FDA requested
- AZN and JNJ both have issues - MRNA and Pfizer still seem to appear to be "safe"
Melt-Up
- Another one of those phrases
- A record $576 billion has flown into equity funds since November -- more than the $452 billion seen in the last 12 years combined, all thanks to ultra-easy monetary policies and unprecedented stimulus.
- Same report: Kicking off the second-quarter with the second highest earnings multiples in more than a 100 years, many traditional market-top signals, ranging from retail investor surveys to valuations, are flashing amber.
PLENTY-O-MONEY
- Rolls-Royce Motor Cars had its best quarter in its 116-year history, setting a new sales record in the first quarter as the world's wealthy snapped up its $330,000 SUV and other models.
- The luxury car company, which is owned by BMW, delivered 1,380 cars in the first quarter, up 62% from the same quarter in 2020 as the pandemic started impacting sales and manufacturing. The quarter set a new record for the company, surpassing its previous high in 2019.
- The company said demand is especially strong for its the Cullinan, its nearly three-ton SUV that starts at $335,000 but typically sells for over $400,000 with options and customizations. Sales are also strong for its new Ghost model, which starts around $332,000 and has an optional LED-lit interior roof to simulate a starry sky.
Best Buy Beta (Dumb)
-  Best Buy Co. unveiled a new membership program that offers benefits including free installation and unlimited technical support as it looks to expand beyond just selling products and keep pace with Amazon.com Inc.
- The electronics retailer said the pilot, dubbed Best Buy Beta and available in about 60 stores by the end of the month, will also include exclusive pricing, up to two years of protection on most purchases, free deliveries and a concierge service that's available to answer questions 24 hours a day. It will cost $199.99 a year, or $179.99 for those who hold the retailer's branded credit card.
Weekend BS
- Tweets from Crypto Priests: Banks are closed, Brokers closes, But bitcoin open (trying to say no transactions available in "old-financial" industry
- Zelle? Faster than basic bitcoin transfers and still not able to pay for most things with Crypto
More Crypto
- Coinbase is going public tomorrow - massive $100 billion valuation (COIN)
- Amazing revenue growth
- Is it odd that new fin-tech, DeFi IPO on old markets in exchange for USD?
JCD Substack - Images and Politics?
---
420 Stocks ...

Stocks to watch: CGC, STZ, TLRY, CRON, MJ, NBEV
---
Love the Show?
Then how about a Donation?
---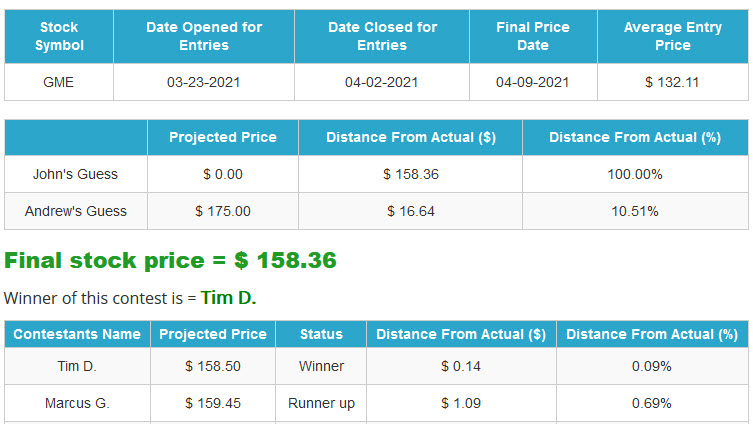 *** NEW INTERACTIVE CHARTS ***
Winners will be getting great stuff like the new DHUnplugged Shirts (Designed by Jimbo) -
PLUS a one-of-a-kind DHUnplugged CTP Winner's certificate..

CLICK HERE FOR MORE CHARTS ON TRADING VIEW
---
UPDATE - NEW ETF - Global X Millennials Thematic ETF Challenge!
The top holdings of Global X Millennials Thematic ETF (MILN) include stocks many investors would expect, such as Facebook, LinkedIn and Amazon, which take advantage of the tech tendencies of millennials. But some names might be more surprising like real estate investment trusts AvalonBay Communities and Equity Residential, and Home Depot, which could benefit from millennials moving out of the home of their parents.
We are creating the DH Old Codger Index Portfolio to compete against this new ETF to see how "old school" stocks do in comparison. Companies in our index will include: (updated names as of 8/29/16)
We have the performance summary running (daily and since inception of 5/6/16) - DHOCI vs. Millennials ETF Battle
---
The Real Insiders
- Tweet from Muddy Waters
---- Another great catch by@unusual_whales:@SpeakerPelosi purchased a bunch of MSFT on 3/19, closing price $230.35; 3/31 MSFT wins $22B Army contract; gain of 8.1% by close on 4/5. Just an awesome trader!
---- ITM Call options in large amounts
---- Could have been calls bought previously - but still....

Signals
- President Biden wants to withdraw all troops from Afghanistan by September 11, 2021, according to Washington Post
Fed Limericks
AH Entry
Andrew already got sick
The Covid he quickly did lick
But he goes for the shot
As JCD explains why not
Now AH feels like a big stupid dick
JCD Score (A)
---
See this week's stock picks HERE
---
Follow John C. Dvorak on Twitter
Follow Andrew Horowitz on Twitter
---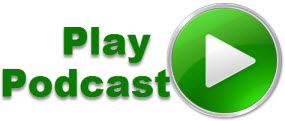 Podcast: Play in new window | Download (Duration: 1:01:23 — 56.5MB)
Subscribe: RSS