Stimulus checks are starting hitting accounts – how much will flow into markets?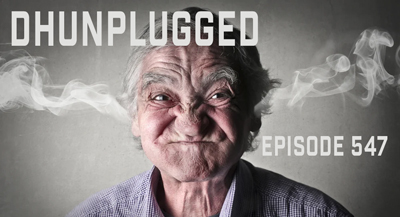 Awaiting a lively discussion Wednesday during the FOMC press conference.
Those phrases – made to bamboozle the masses.
Fed Limericks are Back – PLUS we are now on Spotify and Amazon Music/Podcasts!
---
This episode is sponsored by Masterworks, where you're invited to join an exclusive community investing in blue-chip art.
Visit http://www.masterworks.io
Click HERE for Show Notes and Links
DHUnplugged is now streaming live - with listener chat. Click on link on the right sidebar.
---
Love the Show?
Then how about a Donation?
---
Follow John C. Dvorak on Twitter
Follow Andrew Horowitz on Twitter
Good News - We Are Back and Market are too!
Treasury rates come in a bit - helping to ease concerns
Inflation expectations subdued by smooth talk from Treasury and the Fed
$1.9 TRILLION approved - $1,400 checks going out already
Big NFT Auction last week
Phrases that should make the hair on the back on neck quiver
Market Update
DJIA Hits record, S&P Hit Record, Small-Cap hits record, NASDAQ - nope
Bitcoin ramps over weekend - then cold water splashed
SPACs are seeing interest again - especially in EV space
NASDAQ wants to catch up - rates drifting down ahead of FOMC rate decision on Wednesday
---- FOMC presser will be well watched and every comment/word parsed
Retail Sales Plummet in February - (But January revised to +7% from 5.3%)
Stream and Chatroom
- We don't mention this often enough - Live at 9PM Tuesdays with listener chatroom (dhunplugged.com)
Twitter Aggravation
- SOOOO Much advertising lately - stream lettered with it
- Impersonators - asking for money from my peeps
- Gone to shit
BitCoin Ban
- India will propose a law banning cryptocurrencies, fining anyone trading in the country or even holding such digital assets, a senior government official told Reuters in a potential blow to millions of investors piling into the red-hot asset class.
- The bill, one of the world's strictest policies against cryptocurrencies, would criminalise possession, issuance, mining, trading and transferring crypto-assets, said the official, who has direct knowledge of the plan.
- The bill would give holders of cryptocurrencies up to six months to liquidate, after which penalties will be levied.
-- Bitcoin falls from record. $62k to $55K (asset does more corrections than a high school English teacher)
NFT
- Auction for digital art from Beeble goes for $69 million
- Buyer was supposedly Bitcoin Whale
MASTERWORKS
Those Phrases!
- Framework....
- Path to profitability
- One pagers
- Total Addressable Market (TAM)
-- All new versions of "Weather" and "Transitory"
China - ANT Group
- No wonder the IPO was halted
- China's Ant Group on Friday said its consumer loan platforms will not issue loans to minors, and will prevent small business loans from flowing into stock and property markets.
-- OK - minors seems reasonable enough - how will they stop loans from going into investments?
"Trust" Exercise
-  A former Panda Express employee said she was pressured to strip to her underwear in front of colleagues and strangers during a "trust-building" exercise, according to a civil complaint.
- Jennifer Spargifiore, 23, filed the lawsuit last month in Los Angeles County Superior Court. Panda Express and Alive Seminars and Coaching Academy, a self-improvement consulting outfit that led the exercise, are named in the suit as defendants.
- She said the Alive seminars were often "a prerequisite to promotion
Surprise - Tax Hikes in Stimulus Bill
- One takes away deductions for publicly traded companies that pay top employees more than $1 million. Another provision cracks down on how multinational corporations do their taxes. A third targets how owners of unincorporated businesses account for their losses.
- AND -House Democrats are looking at bringing back Earmarks - (did they ever really leave?)
Facebook Glasses - Saving The World
- Facebook CEO Mark Zuckerberg said on Monday that by 2030, people could use advanced smart glasses to "teleport" to locations like other people's homes, and speak to them as if they're physically present, allowing in-person meetings to be replaced by a headset-based digital experience.
- One upshot of this vision of the future could be a reduction in travel for business or pleasure, which could help ameliorate the effects of climate change, Zuckerberg said in an interview with The Information.
Vaccine Passports
- Talk growing louder about this as a tool to open up economies
- What other things are we going to have tracked?
- Slippery Slope
Bounce Back Better
- Johnson wants Brits to go on a diet
- "I've been doing a lot, in fact everything I can, to lose weight and to feel fitter and healthier. And what I've been doing is I've been eating less carbs, avoiding chocolate, no more late night cheese, I've been getting up early to go for runs and the result is that I actually have lost some weight," he said on Twitter, unveiling a new scheme to get people fitter.
Airlines
- Travel up - airline stocks up
- Major bailout from the stimulus bill
- JETS ETF price higest since March 2020
- The bill allocates $14 billion for eligible airlines and $1 billion for contractors to the air carriers to extend a payroll support program set to run out on March 31. The legislation also includes $8 billion for airports to make changes to facilities or personnel to prevent the spread of Covid-19.
Nothing Ever Really Dies
- Toy's R Us (and Babies R Us) starting to open stores again
Apple Glasses
- Multiple reports suggest that Apple is developing an augmented reality headset as well as smart glasses, and a newly granted Apple patent may provide a clue about one of the potential features that could be included in the latter device.
- Jitter Free, Gaze-Driven Video
- Patent 10,951,04 B2  march 16, 2016)
---
420 Stocks ...

Stocks to watch: CGC, STZ, TLRY, CRON, MJ, NBEV
---
Love the Show?
Then how about a Donation?
---

*** NEW INTERACTIVE CHARTS ***
Winners will be getting great stuff like the new DHUnplugged Shirts (Designed by Jimbo) -
PLUS a one-of-a-kind DHUnplugged CTP Winner's certificate..

CLICK HERE FOR MORE CHARTS ON TRADING VIEW
---
UPDATE - NEW ETF - Global X Millennials Thematic ETF Challenge!
The top holdings of Global X Millennials Thematic ETF (MILN) include stocks many investors would expect, such as Facebook, LinkedIn and Amazon, which take advantage of the tech tendencies of millennials. But some names might be more surprising like real estate investment trusts AvalonBay Communities and Equity Residential, and Home Depot, which could benefit from millennials moving out of the home of their parents.
We are creating the DH Old Codger Index Portfolio to compete against this new ETF to see how "old school" stocks do in comparison. Companies in our index will include: (updated names as of 8/29/16)
We have the performance summary running (daily and since inception of 5/6/16) - DHOCI vs. Millennials ETF Battle
---
Hack Hack Hack
- A group of hackers say they breached a massive trove of security-camera data collected by Silicon Valley startup Verkada Inc., gaining access to live feeds of 150,000 surveillance cameras inside hospitals, companies, police departments, prisons and schools.
- FWIW AH does not keep a camera in office - compliance and privacy
Lizzy
- Former Theranos CEO Elizabeth Holmes, whose criminal fraud trial was scheduled to start in July, is asking for a delay because she's pregnant.
- In a court filing on Friday, her defense attorneys and prosecutors asked Judge Edward Davila to delay the start of her trial by six weeks to begin on August 31, 2021.
- "On March 2, 2021, counsel for Defendant advised the government that Defendant is pregnant, with an expected due date in July 2021," prosecutors and attorneys for Holmes write. "Both parties agree that, in light of this development, it is not feasible to begin the trial on July 13, 2021."
Fed Limericks
@itenginerd
The money supply is expanding,
It's stimulus Congress is demanding.
JPow makes it brr.
The Fed will confer.
Can't possibly end in crash landing!
JCD Score (B)
JCD
There once was a woman named Janet
Whose head was as big as a planet
To the Treasury she flew
From the Fed that she knew
If there's a collapse you can say she began it
Score (A)
JCD
Doing fed limericks like this is sketchy
Talking about it is extremely kvetchy
We could continue for now
As wasted time will allow
Even though very few are that catchy
Score (B-)
---
See this week's stock picks HERE
---
Follow John C. Dvorak on Twitter
Follow Andrew Horowitz on Twitter
---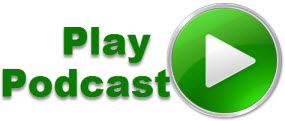 Podcast: Play in new window | Download (Duration: 1:01:30 — 56.6MB)
Subscribe: RSS