Massive selling of Momo names over the past few weeks. Now, all turn higher on slight downward move for rates.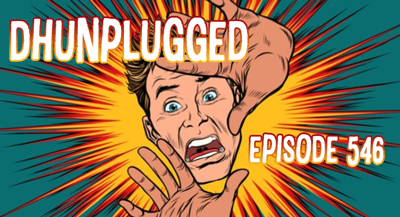 Is the shakeout/correction over – or is this a dead cat bounce?
Employment report helps to cement the inflation talk – with another $1.9 trillion of stimulus on the way.
Fed Limericks are Back – PLUS we are now on Spotify and Amazon Music/Podcasts!
---
This episode is sponsored by Ourcrowd, where you can Invest in pre-vetted startups and exclusive venture funds.
Build a diversified portfolio alongside trusted VC funds and angel investors.
Visit http://www.ourcrowd.com/DHU
Click HERE for Show Notes and Links
DHUnplugged is now streaming live - with listener chat. Click on link on the right sidebar.
---
Love the Show?
Then how about a Donation?
---
Follow John C. Dvorak on Twitter
Follow Andrew Horowitz on Twitter
We Take a Week Off and All Hell Breaks Lose
MASSIVE Rotation - Growth to Value
Treasury Yields Spike (1.6%+)
Inflation Expectations Surge
NASDAQ DOWN for 2021 - While DJIA ATH (Update - all in green now)
SPACs - Blown out - then everyone wants back in - Q: Is the shakeout over?
NFTs explored
Market Update
10Yr Treasury 1.6% - Is this anything?
Markets sell sell on news - slight move lower markets take off! +4% NASDAQ Tuesday!
----- TSLA up 20% helped (Still do not think this should be in SP500)
Cryptos Slump and then spike again - still off the highs
Banks, Materials, Energy leading - tech, healthcare fall
Precious Metals - Blah
WTI Crude > $64 (OPEC holding supply levels and mysterious attack on Saudi Facility that sent it to $70)
Pied Pipers / Financial Folk Heroes
- Chamath Palihapitiya
- Lost ~ $2B last week as SPACs crashed
- Tweets ridiculous comparison of his performance over a period vs. SP500
- Part of thread:
-- ii) I looked at my relative performance vs the S&P500 - 3.6% vs 2.3% = 56% above the benchmark. I'm no huge fan of being up 3.6% but right now I need to find confidence in this.
-- iii) I looked at my portfolio and remodeled everything I'm invested in. I'm still proud of it all.
--- Find a way to make sure you are comfortable with what you own and if not, don't be afraid to make changes. Prices are temporary but your peace of mind should not be.
- Then comments about knowing your risk and managing portfolio risk - after losing $2B
- - Is he kidding?
Stream and Chatroom
- We don't mention this often enough - Live at 9PM Tuesdays with listener chatroom (dhunplugged.com)
Reopening !
- Mask mandates are being removed
- New guidelines - if vaccinated can go without mask and be among people indoors
- Jobs numbers looking better
- Economy expected to grow at 6-7% this year (GDP)
Employment Report
- U.S. jobs increased more than expected in February amid falling new COVID-19 cases, quickening vaccination rates and additional pandemic relief money from the government, putting the labor market recovery back on firmer footing and on course for further gains in the months ahead.
- Nonfarm payrolls surged 379,000 jobs last month after rising 166,000 in January, the Labor Department said on Friday. - - In December, payrolls fell for the first time in eight months.
- Economists polled by Reuters had forecast February payrolls increasing by 182,000 jobs.
Inflation Expectations
- Fear about rising inflation is hitting
- Fed said they expect to see inflation pressure - but will be transitory
- Bond Yields rising - problem for multiples/valuations
- Markets pricing in massive moves in bonds in straight line (The skew event we have been discussing)
OURCROWD
Stimulus
- Looks like $1.9 trillion stimulus will be approved
- Major funds to bail out states
- Vaccines
- Direct payments
- Extended Fed unemployment payments
- New PPP Programs
Where will stimulus check go?
- Deutche Bank SURVEY SAYS: (h/t J. Stec)
- - Responses in the survey showed that half of 25- to 34-year-olds plan to spend 50% of their stimulus checks on stocks.
- - Meanwhile, 18- to 24-year-olds involved in the survey planned to use 40% of any stimulus checks on stocks.
- - 35- to 54-year-olds surveyed planned to use 37% of their checks on stock market investment.
- - Over 55 - 16% into stock market
Wedding Bells
- Headline: Philanthropist MacKenzie Scott Marries Seattle Teacher
Coinbase IPO - Nice Package
- The compensation package Coinbase Global Inc.'s Brian Armstrong secured last year into one of the most lavish pay deals in corporate America.
- Armstrong could be in line for a windfall of more than $3 billion — equal to more than $1 million per working day for the next decade
AT&T - 2016?
- The U.S. Securities and Exchange Commission on Friday sued AT&T Inc and three executives for allegedly disclosing nonpublic information to research analysts to avoid falling short of quarterly expectations in 2016.
- AT&T allegedly learned in March 2016 a steeper-than-expected decline in first quarter smartphone sales would leave the company falling short of analysts' estimates, so phone company's chief financial officer told investor relations employees to "work the analysts" to get them to lower their estimates, the SEC said in a complaint filed in New York.
McAfee - Hot Water
- John McAfee, the founder of the McAfee antivirus software company, has been indicted in Manhattan federal court on fraud and money laundering conspiracy crimes, stemming from two schemes concerning the fraudulent promotion to investors of cryptocurrencies, the U.S. Department of Justice said on Friday.
- McAfee is being detained in Spain on separate criminal charges filed by the Justice Department's tax division, the department said.
Another Short Squeeze
- Shares in heavily-shorted mortgage provider Rocket Companies surged on Tuesday and were set for their third straight day of gains as the stock drew interest on Twitter and Reddit's popular WallStreetBets.
- After being halted for volatility the stock was last up 46.2% at $35.54, after earlier rising as much as 73.5%.
- Dropped down to earth a day later
- Is this going to be a thing?
--- GME > $250 again on announcement that they are working on a plan to change something into something
Traded Central Banks
- The listed shares of the Japanese and Swiss central banks rose sharply this week, without any apparent reason, possibly reflecting high levels of investor exuberance in markets awash with cash.
- Shares in the Bank of Japan (BOJ) hit their upper trading limit for a third session on Wednesday, taking gains over 4 sessions to 71%. Swiss National Bank (SNB) shares rose around 10% in two days.
- Funny Business here.
- Have you ever wondered why these are tradable securities?
Cancel Culture
- Six Dr. Seuss books — including "And to Think That I Saw It on Mulberry Street" and "If I Ran the Zoo" — will stop being published because of racist and insensitive imagery, the business that preserves and protects the author's legacy said
- Where does this end?
NFTs
- All the rage
- A non-fungible token is a special type of cryptographic token which represents something unique; NFTs are thus not mutually interchangeable
- Non-fungible tokens are used to create verifiable artificial scarcity in the digital domain, as well as digital ownership, and the possibility of asset interoperability across multiple platforms. NFTs are used in several specific applications that require unique digital items like crypto art, digital collectibles, and online gaming.
- Art was an early use case for NFTs, and blockchain in general, because of the ability of NFTs to provide proof of authenticity and ownership of digital art, a medium that designed for ease of mass reproduction, and unauthorized distribution through the Internet.
- Can we even explain?
---
420 Stocks ...

Stocks to watch: CGC, STZ, TLRY, CRON, MJ, NBEV
---
Love the Show?
Then how about a Donation?
---


*** NEW INTERACTIVE CHARTS ***
Winners will be getting great stuff like the new DHUnplugged Shirts (Designed by Jimbo) -
PLUS a one-of-a-kind DHUnplugged CTP Winner's certificate..

CLICK HERE FOR MORE CHARTS ON TRADING VIEW
---
UPDATE - NEW ETF - Global X Millennials Thematic ETF Challenge!
The top holdings of Global X Millennials Thematic ETF (MILN) include stocks many investors would expect, such as Facebook, LinkedIn and Amazon, which take advantage of the tech tendencies of millennials. But some names might be more surprising like real estate investment trusts AvalonBay Communities and Equity Residential, and Home Depot, which could benefit from millennials moving out of the home of their parents.
We are creating the DH Old Codger Index Portfolio to compete against this new ETF to see how "old school" stocks do in comparison. Companies in our index will include: (updated names as of 8/29/16)
We have the performance summary running (daily and since inception of 5/6/16) - DHOCI vs. Millennials ETF Battle
---
Hack Hack Hack
- A group of hackers say they breached a massive trove of security-camera data collected by Silicon Valley startup Verkada Inc., gaining access to live feeds of 150,000 surveillance cameras inside hospitals, companies, police departments, prisons and schools.
- FWIW AH does not keep a camera in office - compliance and privacy
Employment
- How do they say this with straight face?
- The U.S. is poised for a "hiring boom" once pandemic restrictions are rolled back and the economy reopens, according to a Goldman Sachs forecast that sees the unemployment rate falling sharply this year.
- In an analyst note Monday, a group of Goldman economists, led by Joseph Briggs, projected the jobless rate, currently at 6.2%, could plunge to 4.1% — or even lower — by the end of 2021, as the recovery is boosted by Democrats' $1.9 trillion stimulus package and increased vaccinations.
Fed Limericks
Score ()
---
See this week's stock picks HERE
---
Follow John C. Dvorak on Twitter
Follow Andrew Horowitz on Twitter
---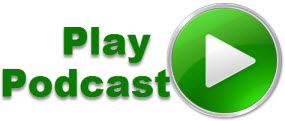 Podcast: Play in new window | Download (Duration: 1:08:27 — 63.0MB)
Subscribe: RSS