Massive break in markets – that giant sucking sound was the air coming out of the MOMO stocks.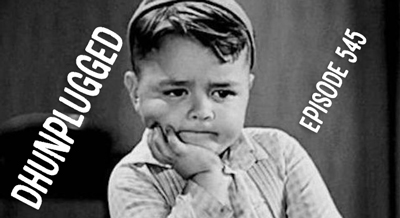 Bitcoin getting some selling – as too much confidence has investors buying at any price.
A looks at some hot SPACs and the latest from Fed Chair Powell.
Plus – a new Closest to The Pin…
Fed Limericks are Back – PLUS we are now on Spotify and Amazon Music/Podcasts!
---
This episode is sponsored by Ourcrowd, where you can Invest in pre-vetted startups and exclusive venture funds.
Build a diversified portfolio alongside trusted VC funds and angel investors.
Visit http://www.ourcrowd.com/DHU
Click HERE for Show Notes and Links
DHUnplugged is now streaming live - with listener chat. Click on link on the right sidebar.
---
Love the Show?
Then how about a Donation?
---
Follow John C. Dvorak on Twitter
Follow Andrew Horowitz on Twitter
Bitcoin - $58k then plunges near $46k (then tries to rally - back down to $47k)
KRI Called it - Markets taking some of the froth out
WICKED SELL OFF Early Tuesday (So Much for Diamond Hands)
--- UPDATE - Rapid SQUEEEZE off bottom - DJIA and SP500 turn positive, NASDAQ makes 3.5% move off the lows.
---- Massive Moves - 20%+ bottom to close on some names - bought a few near the bottom
Re-opening Trade On - Pandemic trade off
Acquisition in the Tire space
Value Beating Growth This Year (Energy and Banks)
Reopen Trade is ON! (NYC to re-open theaters on March 15th!)
Market Update
YTD: Large Value +6.5%, Large Growth +2.20%
Sloppy Action - NASDAQ and Tech taking some hits
SPACS still in play, EV, Green, Small Caps (until Tuesday's massive sell-off)
Gamestop Congressional Show Over - Roaring Kitty buys 50,000 more shares
Stream and Chatroom
- We don't mention this often enough - Live at 9PM Tuesdays with listener chatroom (dhunplugged.com)
IMPORTANT PSA - NO SHOW NEXT WEEK
Stimulus
- Any new news?
- Seems they are just monkeying around with details and the push to add pork.
- Now that impeachment show is over, they can get this done.
- Draft legislation released Monday by the House Ways and Means Committee calls for $1,400 payments for single people earning $75,000 or married couples earning $150,000
- Federal Min Wage? $15/hour sticking point
- Fed Powell Testimony - Keeping rates low (blah blah)
- - "The economy is a long way from our employment and inflation goals, and it is likely to take some time for substantial further progress to be achieved," he said.
---- AND - The Wall Street Journal reported on Tuesday that Biden has started to push forward on passing another economic stimulus plan during phone calls and White House meetings with members of Congress and senior Capitol Hill aides.
Can We Talk?
- Risk management
- Trees don't grow to the sky
- Valuation will matter - eventually
- Trim, prune, take profits when position becomes too large
- Risk is real
Powell
- Fed Chairman Jerome Powell says it is possible that more remote work will put long term sustained downward pressure on office space
- Is this a revelation?
- Now that Texas is no longer the "go-to" - is Florida all that is left for NY, NJ, California exodus?
No Inflation - Just Everything Costs More
- Lumber prices inched above $1,000 per 1,000 board feet last Thursday morning before falling back below that milestone, according to Random Length Lumber Futures for March.
- The high of $1,004.90 is double the price from just three months ago and a record.
- Fell back to $850
Chips (On FIRE)
- General Shortage due to supply chain/tariffs and massive demand
- Apple Inc has partnered with Taiwan Semiconductor Manufacturing Co to develop micro OLED displays, which it plans to use in its upcoming augmented reality (AR) devices
- Apple is collaborating with TSMC, the sole supplier of iPhone processors, as micro OLED displays are far thinner, smaller and use less power, making them more suitable for use in wearable AR devices (WHAT ARE WEARABLE AR DEVICES?)
Tires!
- Goodyear Tire & Rubber is looking to round out its portfolio with a deal to acquire its smaller rival Cooper Tire & Rubber in a cash and stock deal consisting of $41.75 per share in cash plus 0.907 shares of GT for a total equity value of $2.8 bln.
- The combined company will have approximately $17.5 bln in pro forma 2019 sales. The deal has been approved by the boards of both companies and is expected to close in 2H21.
OURCROWD (NEXA3D)
LUCID Deal
- Deal was leaked some time ago regarding Churchill SPAC folding in Lucid Motors
- Stock ramped higher on speculation of the deal
- Finally, news broke that the deal is done and stock cratered 40% before catching a bid
- Blaming the sell-off on the fact that the deal was leaked early and speculators ran up price
Nasdaq - Seeing weakness
- Yields climbing causing valuations to be in question
- USD still tracking lower - should be good for multi-nationals
- Monday - 50 DMA is 2% lower from here - last time it hit was in Nov 2020 (Smashed blow Tuesday, then sitting right on)
-- Often a point of institutional support
Bitcoin and Crypto
- Massive move over weekend to ATH ($58k)
- Monday morning flush - to just over $46,000 and trying to hold $53,000 on bounce
- So many talking about BTC/ETH and other coins that have been on fire
- Still trying to understand the long-term play here (aside from scarcity and theoretically physical gold concept)
- Currency/Store of Value/Transactional?
More Crypto
- Cryptocurrency exchange Coinbase was valued at just over $100 billion in a recent private market share sale ahead of its upcoming public listing, Axios has learned from multiple sources.
- Coinbase could go public at a higher initial valuation than any other U.S. tech company since Facebook.
- Coinbase generated $141 million of net income on $691 million in revenue for the first nine months of 2020, according to documents shared with investors.
What Is This Saying? What Does This Tell You?
- Planet Fitness has been disappointing investors since Pandemic began (earnings and growth)
- Withholding guidance
- Clear loser with stay-at home and work-from-home
- Stock is 6% of ALL TIME HIGH - even after pretty ugly report last week
- Stock is at highest since Feb 24, 2020
Boeing
-Boeing shares fell 3.2% in the premarket after an engine failed on a United Airlines (UAL) Boeing 777 jet.
- U.S. regulators have ordered inspections of jets using the same Pratt & Whitney engine that failed on the United flight, and Boeing has recommended airlines suspend using those jets until inspections can be completed.
- Update - stock ramping higher in soft tape to green (What does this tell you?)
Dividend Cuts
- Global dividends fell sharply in 2020 due to the coronavirus pandemic, with the amount of investor payouts declining 12.2% to $1.26 trillion, according to new research
- As the international public health crisis spread throughout the world, prompting lockdowns and curtailing business activity, dividend cuts and cancellations totaled $220 billion between the second and fourth quarters of 2020
NFL $$
- The National Football League wants to charge its current network partners double what they've been paying to broadcast games — but Disney is pushing back, citing the high price tag for Monday Night Football.
- The NFL is in active discussions on renewal rates with all four of its existing network partners — NBC, CBS, Fox, and Disney-owned ESPN
- NBC, CBS and Fox are likely to accept increases closer to 100% than Disney, which is currently paying much more than the three broadcast networks for its Monday Night Football package
Royal Caribbean (RCL)
- Investors liked the latest earnings report
- Booking activity for 2H21 does not solely include customers using credits from previously cancelled cruises. Approximately 75% of bookings made for 2021 are new, and 25% are due to the redemption of FCCs and the "Lift & Shift" program.
- Stock ripping higher by 11%
- What Earnings?
- Stock up 400% since bottom 0n March
- What Does This Say? (Hope is alive and well)
This Just In (Blake Hughes)
- That button on the Presidents desk was crafted many years ago and is an emergency button for the secret service to be alerted. There is a video clip where someone interviewing Trump asks him about it, he jokes saying its his diet Coke button.
- The box has been seen on many Presidents desks, including Clinton and Obama. It has been a topic of discussion in the conspiracy world of late as Biden doesn't have that box on his desk in many photos.
Cancel Culture
- The principal chief of the Cherokee Nation wants Jeep to stop using the tribe's name on its SUVs, saying it "does not honor us by having our name plastered on the side of a car."
- Jeep started using the Cherokee name more than 45 years ago, including on the brand's top-selling Grand Cherokee SUV. It also offers a smaller SUV called the Cherokee, which was its third best-selling vehicle last year in the U.S.
NoAgenda - Discussion about the Texas Power and Water
TDI Podcast - Great Guest this week - Carson Block (Muddy Waters) on short selling, passive investing risks and China stocks
More Gamestop - GME
- CFO resigns
- Still have not done a secondary
- Something is clearly not right
---
420 Stocks ...

Stocks to watch: CGC, STZ, TLRY, CRON, MJ, NBEV
---
Love the Show?
Then how about a Donation?
---

*** NEW INTERACTIVE CHARTS ***
Winners will be getting great stuff like the new DHUnplugged Shirts (Designed by Jimbo) -
PLUS a one-of-a-kind DHUnplugged CTP Winner's certificate..

CLICK HERE FOR MORE CHARTS ON TRADING VIEW
---
UPDATE - NEW ETF - Global X Millennials Thematic ETF Challenge!
The top holdings of Global X Millennials Thematic ETF (MILN) include stocks many investors would expect, such as Facebook, LinkedIn and Amazon, which take advantage of the tech tendencies of millennials. But some names might be more surprising like real estate investment trusts AvalonBay Communities and Equity Residential, and Home Depot, which could benefit from millennials moving out of the home of their parents.
We are creating the DH Old Codger Index Portfolio to compete against this new ETF to see how "old school" stocks do in comparison. Companies in our index will include: (updated names as of 8/29/16)
We have the performance summary running (daily and since inception of 5/6/16) - DHOCI vs. Millennials ETF Battle
---
It Comes in 3's
Larry King's Will
- Larry King's wife Shawn King isn't getting any share of his fortune, if his wish is to be fulfilled.
- The late TV show left a handwritten will, which has been unveiled following his passing last month, revealing that he cut his seventh wife from it.
- In his most recent will written on October 17, 2019, Larry wrote that he wanted to split his $2 million estate equally among his five children
Another Larry Dies
- Hustler magazine publisher Larry Flynt Jr., the self-described "smut peddler" who used his pornography empire and flair for the outrageous to push the limits of free speech and good taste, died on Wednesday at the age of 78, his publicist said.
- Article: "In his heyday, Flynt lived a lifestyle that could have made Caligula blush. He wrote in his autobiography that his first sexual experience was with a chicken and told of having sex every four or five hours during a workday. After he was paralyzed, Flynt had penile implant surgery so he could continue to have sex."
Rush Limbaugh - Dies at Age 70
Fed Limericks
John C. Dvorak
There is a group of banks called the Fed
The gold in their vaults could be lead
The debt in now out of control
There is no real bankroll
And the system is holding on by a thread
 Score (A-)
---
See this week's stock picks HERE
---
Follow John C. Dvorak on Twitter
Follow Andrew Horowitz on Twitter
---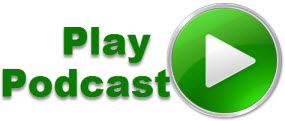 Podcast: Play in new window | Download (Duration: 1:05:02 — 59.8MB)
Subscribe: RSS