Bitcoin – yup another record, closing in on – surpassing $50k!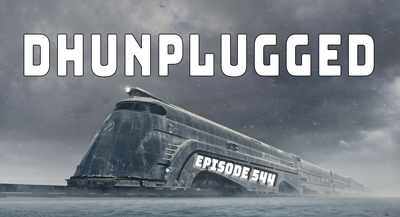 Japan Stocks – 30 year high and a Warren Bufett indicator in focus.
Plus – announcing a new Closest to The Pin…
Fed Limericks are Back – PLUS we are now on Spotify and Amazon Music/Podcasts!
---
This episode is sponsored by Masterworks.io where you're invited
to join an exclusive community investing in blue-chip art.
Visit www.masterworks.io– Promo Code DHU
Click HERE for Show Notes and Links
DHUnplugged is now streaming live - with listener chat. Click on link on the right sidebar.
---
Love the Show?
Then how about a Donation?
---
Follow John C. Dvorak on Twitter
Follow Andrew Horowitz on Twitter
Markets/Investors Betting on elongated lock-downs and immediate reopening - at the same time
Impeached, but not guilty
KRI +5/Clusters (overheated)
Pots stocks, burnt out
Apple hitting on all car companies?
Polar Vortex/Arctic Blast = Polar Vortex Blaster
Market Update
Small Caps - up 16% YTD, Micro-caps up 27%
Big week for economic reports - but does that even matter?
Crude oil surpasses $60 - what is up with that? (aside from the Polar Vortex)
Bitcoin - yup another record, closing in on - surpassing $50k!
Japan Stocks - 30 year high
A Warren Bufett indicator in focus
Stream and Chatroom
- We don't mention this often enough - Live at 9PM Tuesdays with listener chatroom (dhunplugged.com)
Stocks - Simple
- Isn't it interesting that global stocks hitting highs?
- Coordinated Stimulus
- Trading fever around the world
- Possible that all companies dong really well, even in depths of a pandemic?
- Clearly illustrates the benefit of stimulus and how to overheat markets (wealth effect)
- Interest Rates? 10YT @ 1.21% (October was 0.65%) - Possible SKEW event occurring.
Japan's Stocks
- Japanese stocks have capitalized on an anticipated global rebound from the COVID-19 pandemic this year, with the abundance of cyclical shares, such as electronic parts makers, attracting global investors.
- The break of 30,000 could open the way for test of all-time high of 38,957, touched at the end of 1989.
- The last time the Nikkei traded above 30,000 was Aug. 3, 1990, a day after Iraq's surprise invasion of Kuwait
Bufett Indicator - Getting Some Play}
- Buffett has said that this ratio is "probably the best single measure of where valuations stand at any given moment."
- The indicator does suggest that by historical standards, stocks may be expensive right now. (DUH!)
Polar Vortex/Arctic Blast
- Texas widespread power outages
- Airports closed/delays
- Energy prices spike (Crude/Nat gas, Elec prices) - Crude production temp cut by 2 million/day
- What would happen if we were only on wind and iced up? ) Or hydro and all iced up?
- The hits keep on coming....
Apple Car
- Apple Inc approached Japan's Nissan Motor Co Ltd in recent months about a tie-up for its autonomous car project, but the talks ended after disagreement over branding
- The talks faltered after the iPhone maker asked that Nissan make Apple-branded cars, a demand seen as effectively making the automaker just a hardware supplier
- What other companies have they approached - and where is the next pump rumor going to end up?
Electric Cars - Good for the environment?
- Electricity is clean energy?
Not So Good
- Spot electricity prices in Texas' West hub spiked above the grid's $9,000 per megawatt-hour cap.
- Power typically costs $25 per megawatt-hour.
- The surge in prices was equivalent to the cost of charging a Tesla reaching $900.
- A full charge costs about $18 while a typical charge is less depending on how much power was used.
Gamestop - Congressional Hearings
- The YouTube streamer known as Roaring Kitty, who helped drive a surge of interest in GameStop Corp, will testify before a House panel on Thursday alongside top hedge fund managers. (Roaring Kitty - Keith Gill , Boston)
- The House Financial Services Committee is examining how an apparent flood of retail trading drove GameStop and other shares to extreme highs, squeezing hedge funds like Melvin Capital that had bet against it.
- The witness list was announced on Friday by Congresswoman Maxine Waters and includes Keith Gill, who also goes by Roaring Kitty, Robinhood chief executive Vlad? Tenev, Citadel chief executive Kenneth Griffin, Melvin chief executive Gabriel ?Plotkin and Reddit chief executive Steve Huffman.
Facebook Watch
- Who needs this?
- Facebook Inc is building a smartwatch that will let users send messages and also offer health and fitness features
- The social media giant plans to start selling the device next year, according to the report, a move that would mark its entry into a market currently dominated by Apple Inc and Huawei.
MASTERWORKS
More Bitcoin
- Morgan Stanley's investment arm is weighing whether to add digital currency bitcoin to its list of possible bets, Bloomberg News reported on Saturday.
- Counterpoint Global, the $150 billion investing arm of Morgan Stanley Investment Management, is exploring whether the cryptocurrency would be a suitable option for its investors, the report added.
- Over the weekend, the smaller-cap Crypto space getting massive boost. Everything is moving now...
Even More Bitcoin
- The city of Miami is seeking to embrace bitcoin in its operations, a move that could bring dividends in terms of attracting technology companies, Mayor Francis Suarez said on Friday.
- The city commission late on Thursday approved in a 4-1 vote a first step in the mayor's proposal to allow bitcoin to be used to pay city workers and for city residents and businesses to make fee and tax payments with the cryptocurrency.
- "I firmly believe that when and if Amazon and or Apple adopts bitcoin as a payment structure the dam will essentially break because at that point you're talking about a very high volume of transactions being able to use bitcoin," Suarez said. "I just wanted us to be on the cutting edge and sort of ahead of the game."
- Broward County Florida also pondering the use for payments (Why not just take barrels of oil or gold?)
- Seems like a risky deal - needs taxpayer approval???
MacNCheeseFlation
- Kraft Heinz Co and Conagra Brands Inc said they may choose to raise prices this year on some products that use wheat, sugar and other commodities that are becoming increasingly expensive due to high demand.
- Conagra executives told Reuters on Tuesday that higher prices for some ingredients, including edible oils, pork and eggs, and for packaging, may prompt it to raise prices to offset the increases this year.
- Remember, There is no inflation, but everything costs more.
Twitter
- Twitter Inc Chief Executive Jack Dorsey said Wednesday the company is exploring allowing its users to receive tips, or digital payments, from their followers.
- Dorsey said the feature would help the social media platform earn more money and engagement from its base of 192 million daily users.
- "I think the first thing we want to focus on is that economic incentive to people who are contributing to Twitter," he said at the virtual Goldman Sachs Technology and Internet Conference.
- Introducing user tipping and new features like content subscriptions would help the company diversify its revenue, which it currently earns mainly from selling advertising on Twitter.
Cancel/Rename Culture
- PepsiCo Inc said on Tuesday its pancake mix and syrup products would be sold under the new name "Pearl Milling Company" after the company dropped the "Aunt Jemima" brand logo last year, acknowledging its roots in a racial stereotype.
- Now, the new name is seen reminding people of a plantation
- BTW, like PEP at these levels (3% yield and inline earnings multiple)
Stimulus
- Any new news?
- Seems they are just monkeying around with details and the push to add pork.
- Now that impeachment show is over, they can get this done.
- Draft legislation released Monday by the House Ways and Means Committee calls for $1,400 payments for single people earning $75,000 or married couples earning $150,000.
Chips (On FIRE)
- General Shortage due to supply chain/tariffs and massive demand
- Apple Inc has partnered with Taiwan Semiconductor Manufacturing Co to develop micro OLED displays, which it plans to use in its upcoming augmented reality (AR) devices
- Apple is collaborating with TSMC, the sole supplier of iPhone processors, as micro OLED displays are far thinner, smaller and use less power, making them more suitable for use in wearable AR devices (WHAT ARE WEARABLE AR DEVICES?)
Twitter Earnings
- Twitter Inc on Tuesday posted 27% user growth, missing Wall Street estimates, and warned this rate would slow in the upcoming quarters as a boost from the pandemic fizzles.
- The social media company, which beat quarterly sales and profit estimates, said expenses would rise 25% or more in 2021 but projected that total revenue would grow faster than costs.
- Twitter said user growth was driven by product improvements and more global conversation from events like the COVID-19 pandemic and the U.S. election. (Pandemic is a good driver for business - not so much the average Joe)
- Stock up Bigly!
UPDATE
- Citigroup Inc. unexpectedly lost a legal battle to recover half a billion dollars it sent Revlon Inc. lenders, after the embarrassing blunder forced it to answer to regulators and tighten its internal controls.
- U.S. District Judge Jesse Furman in New York on Tuesday ruled that 10 asset managers for the lenders -- which include Brigade Capital Management, HPS Investment Partners and Symphony Asset Management -- don't have to return more than $500 million that Citibank said it mistakenly transferred in August while trying to make an interest payment.
---
420 Stocks ...

Stocks to watch: CGC, STZ, TLRY, CRON, MJ, NBEV
---
Love the Show?
Then how about a Donation?
---

*** NEW INTERACTIVE CHARTS ***
Winners will be getting great stuff like the new DHUnplugged Shirts (Designed by Jimbo) -
PLUS a one-of-a-kind DHUnplugged CTP Winner's certificate..

CLICK HERE FOR MORE CHARTS ON TRADING VIEW
---
UPDATE - NEW ETF - Global X Millennials Thematic ETF Challenge!
The top holdings of Global X Millennials Thematic ETF (MILN) include stocks many investors would expect, such as Facebook, LinkedIn and Amazon, which take advantage of the tech tendencies of millennials. But some names might be more surprising like real estate investment trusts AvalonBay Communities and Equity Residential, and Home Depot, which could benefit from millennials moving out of the home of their parents.
We are creating the DH Old Codger Index Portfolio to compete against this new ETF to see how "old school" stocks do in comparison. Companies in our index will include: (updated names as of 8/29/16)
We have the performance summary running (daily and since inception of 5/6/16) - DHOCI vs. Millennials ETF Battle
---
Larry King's Will
- Larry King's wife Shawn King isn't getting any share of his fortune, if his wish is to be fulfilled.
- The late TV show left a handwritten will, which has been unveiled following his passing last month, revealing that he cut his seventh wife from it.
- In his most recent will written on October 17, 2019, Larry wrote that he wanted to split his $2 million estate equally among his five children
Another Larry Dies
- Hustler magazine publisher Larry Flynt Jr., the self-described "smut peddler" who used his pornography empire and flair for the outrageous to push the limits of free speech and good taste, died on Wednesday at the age of 78, his publicist said.
- Article: "In his heyday, Flynt lived a lifestyle that could have made Caligula blush. He wrote in his autobiography that his first sexual experience was with a chicken and told of having sex every four or five hours during a workday. After he was paralyzed, Flynt had penile implant surgery so he could continue to have sex."
Fed Limericks
JCD Limericks
Writing fed limericks for fun isn't hard
It's like cooking red beets, kale or chard
The trouble comes in
When the critics begin
To send these ditties to the boneyard
The test for fed limericks is fun
Especially if you include a pun
A moment is near
And you'll toast a beer
The day that Yellen is done
There once was a man named Jerome
He called the big bank his home
At the top of his game
He did grow to fame
By using the brain in his dome
Chris Basten
Dvorak weakly, has said,
He'll rhyme one aimed at the fed.
It Gives me the shivers
That if he delivers
It will be after I'm dead.
JCD Score (B)
---
See this week's stock picks HERE
---
Follow John C. Dvorak on Twitter
Follow Andrew Horowitz on Twitter
---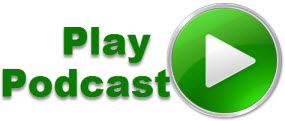 Podcast: Play in new window | Download (Duration: 58:59 — 54.3MB)
Subscribe: RSS