Pump'n Dump stocks getting skewered. February see a quick turn higher after January's sell-off.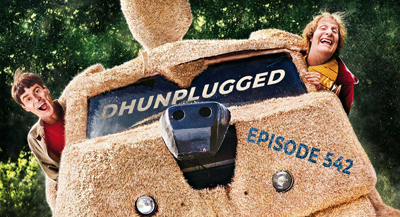 Investor activism or simply greed?
An update on Apple, Amazon and Google.
Fed Limericks are Back – PLUS we are now on Spotify and Amazon Music/Podcasts!
---
Click HERE for Show Notes and Links
DHUnplugged is now streaming live - with listener chat. Click on link on the right sidebar.
---
Love the Show?
Then how about a Donation?
---
Follow John C. Dvorak on Twitter
Follow Andrew Horowitz on Twitter
Worst Week Since.... Blah Blah
All Hell Breaks Loose - Robinhood Traders Closing Accounts
Burn It Down - Setting Fire to The System! Financial Equity for All!
Stimulus bill - Skinny Version? Biden wants it all!
Congress Gets Involved In Markets
Market Update
Up and Down - Not Going to Let a Correction Happen. Big Moves Down -> Big Moves Up
markets Down 2-3% for week - Money Sucked out of Liquid Stocks (Pay for Short Bets Gone Wrong)
Reddit Boards #wallstreetbets taken down, then back up
Robinhood and other brokers limit new opening positions in several stocks
Pump'd and Dumb'd - taking the kids to the cleaners
- Still Asking: Are we seeing topping action? (Hearing many more calls that we are in the start of a correction)
Stream and Chatroom
- We don't mention this often enough - Live at 9PM Tuesdays with listener chatroom (dhunplugged.com)
Gamestop
- Losses mount - 50% for Melvin, Steve Cohen takes a hit, several other funds whacked...
- Halt, Halt, Halt...
- Stock comes off of high ($483) back under $250 on Monday.. DOWN to $70 on Tuesday - then Mark Cuban comes on CNBC
- Let's talk about the "Social Justice" and "Financial Justice" angles
- Robinhood raising lots of capital - because good model or because there is a problem?
---Now Robinhood has had to grab more than $1 billion of new capital from existing investors – a group including Sequoia Capital and Ribbit Capital – and draw $500 million of credit lines. Trading by its users squeezed its own resources.
- Have not seen anything about a secondary offering - what is going on? (other squeeze company insiders like Blackberry selling shares)
New Targets
- Dodgecoin and Silver!
- Dogecoin moved up 700% before flopping back down
- Silver coins and bars - some sites halt sales as none available over weekend
- Silver moved up 11% on open Monday - best day in a decade
- Silver ETFs really can't have the same Squeeze as they can create and redeem shares (no fixed share count)
---- They can squeeze the commodity - but that is another animal altogether (Silver dropped 7% the day after the attempted squeeze)
See Stupid
- Shares in small Australian nickel and cobalt explorer GME Resources jumped as much as 53% last Thursday, apparently driven by the similarity of the company's stock ticker to U.S. retail investor darling GameStop
The Plan and Playbook
- Just keep buying and moonshot a stock or other position
- Have the backing of a few talking heads too to get novice traders all lathered up (along with message boards)
- Free money and Fed's moral hazard playbook creates these bubbles
- How will it end?
- Play stupid games, win stupid prizes
Scorecard
- The 50 stocks that Robinhood originally put on its restricted list had added $276 billion in value from the end of 2020 to the height of the recent mania, according to data compiled by Bloomberg. But now, $167 billion has been wiped out in just a matter of days, and there's little sign the pain is easing.
Running Scared
- Billionaire investor Steve Cohen, seen by small investors as an enemy in the GameStop stock drama this week, deleted his Twitter account because of what he said were threats against him and his family, a spokeswoman said on Saturday.
- Cohen, who previously used Twitter largely to engage with fans of the New York Mets baseball team after he bought a majority stake last year, was among fund managers who received threats as the GameStop saga unfolded.
Asia
- Top performing economy?
- The Vietnamese economy grew 2.9% last year from a year ago, according to government estimates released in late December. That's better than China's forecast-beating 2.3% growth during the same period.
- Tariffs and targeting pushed many companies to seek alternative manufacturing sources
Apple Update
-Apple smartphone shipments jumped 22% to record levels in the fourth quarter, making it the world's biggest seller, while those for Huawei plunged as U.S. sanctions took effect.
- Shipments hit 90.1 million phones, a record for any quarter, giving it global market share of 23.4%, data from research firm IDC showed.
Something to Know
- Tesla posted its first full year of net income in 2020 -- but not because of sales to its customers.
- Eleven states require automakers sell a certain percentage of zero-emissions vehicles by 2025. If they can't, the automakers have to buy regulatory credits from another automaker that meets those requirements -- such as Tesla, which exclusively sells electric cars.
- It's a lucrative business for Tesla -- bringing in $3.3 billion over the course of the last five years, nearly half of that in 2020 alone. The $1.6 billion in regulatory credits it received last year far outweighed Tesla's net income of $721 million -- meaning Tesla would have otherwise posted a net loss in 2020.
Stimulus Snag
- A group of 10 moderate Republican U.S. senators urged Democratic President Joe Biden on Sunday to reconsider his $1.9 trillion COVID-19 relief package, saying they wanted a meeting to discuss a compromise that they said could win swift bipartisan support.
- In a letter to Biden, Susan Collins, Lisa Murkowski, Mitt Romney and seven other senators said they would unveil on Monday their proposed legislation to address the coronavirus crisis. (~$650 Billion)
Amazon Earnings
-Amazon prelim Q4 $14.09 vs $7.15 S&P Capital IQ Consensus Estimate; revs $125.56 bln vs $119.73 bln S&P Capital IQ Consensus Estimate
- Founder and CEO Jeff Bezos will transition to role of Executive Chair in Q3, Andy Jassy to become Chief Executive Officer of Amazon at that time
- - AND - Amazon.com Inc has agreed to pay more than $61.7 million to settle allegations that it failed to pay Amazon Flex drivers all of the tips given by customers over more than two years
Google Earnings
- Alphabet prelim Q4 $22.30 vs $15.98 S&P Capital IQ Consensus Estimate; revs $56.9 bln vs $52.86 bln S&P Capital IQ Consensus Estimate
Twitter
- Elon Taking a Twitter Break
- - This is a thing
- My Pillow Guy Banned and Corporate account banned after he posted from it
Superbowl
- Over/under total: 56 points
- Kansas City +3 or Tamp Bay -3
- Ads? May be lots of Pandemic "Feel Goods"
Playboy
- Playboy Enterprises Inc is nearing a deal to acquire the parent company of sexual wellness chain Lovers as it seeks to grow its lifestyle brand following the shuttering of its magazine.
- The acquisition marks Playboy's latest effort to leverage its famous rabbit silhouette logo to expand in the consumer products arena.
- It already capitalizes on its brand by selling everything from apparel to art.
Manipulated Proteins
- Impossible Foods, the maker of plant-based burger and meat alternatives, announced Tuesday that it would be cutting its retail prices by 20% for grocery stores throughout the U.S.
- Supposedly trying to undercut the price of real beef: "With economies of scale, we intend to keep lowering prices until we undercut those of ground beef from cows. Today's price cut is merely our latest — not our last," Impossible Foods CEO and Founder Patrick Brown said in a statement.
Microstratgy
- $MSTR buys another 295 Bitcoin for roughly $10 million.
- Average price paid: $33,810.
- MicroStrategy now owns 71,079 Bitcoin.
- At the current price - that amounts to roughly $2.5 billion, or 40% of the entire market cap of the company

---
420 Stocks ...

Stocks to watch: CGC, STZ, TLRY, CRON, MJ, NBEV
---
Love the Show?
Then how about a Donation?
---

*** NEW INTERACTIVE CHARTS ***
Winners will be getting great stuff like the new DHUnplugged Shirts (Designed by Jimbo) -
PLUS a one-of-a-kind DHUnplugged CTP Winner's certificate..

CLICK HERE FOR MORE CHARTS ON TRADING VIEW
---
UPDATE - NEW ETF - Global X Millennials Thematic ETF Challenge!
The top holdings of Global X Millennials Thematic ETF (MILN) include stocks many investors would expect, such as Facebook, LinkedIn and Amazon, which take advantage of the tech tendencies of millennials. But some names might be more surprising like real estate investment trusts AvalonBay Communities and Equity Residential, and Home Depot, which could benefit from millennials moving out of the home of their parents.
We are creating the DH Old Codger Index Portfolio to compete against this new ETF to see how "old school" stocks do in comparison. Companies in our index will include: (updated names as of 8/29/16)
We have the performance summary running (daily and since inception of 5/6/16) - DHOCI vs. Millennials ETF Battle
---
JCD Article - Facial Hair President?
Fed Limericks
JCD?
Ed Bonnyman
If the Fed wants inflation at 3,
But don't count things where inflation runs free,
They can rob one and all,
As we're all in their thrall,
Why pretend, when we can all see?
JCD Score ( )
---
See this week's stock picks HERE
---
Follow John C. Dvorak on Twitter
Follow Andrew Horowitz on Twitter
---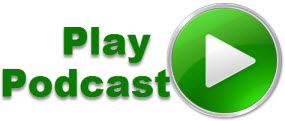 Podcast: Play in new window | Download (Duration: 1:00:13 — 55.4MB)
Subscribe: RSS