EPIC short squeeze is playing out. EVs, SPACs and high short interest names ramping higher.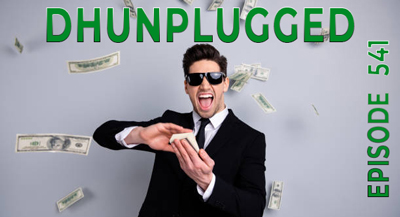 Big week for tech earnings and plenty of economic reports will set the stage. Plus, some interesting movers and stock picks.
Fed Limericks are Back – PLUS we are now on Spotify and Amazon Music/Podcasts!
---
This episode is sponsored by OurCrowd
If you are an accredited investor  looking to invest in pre-vetted startups and exclusive venture funds.
Visit www.ourcrowd.com – Promo Code DHU
---
Click HERE for Show Notes and Links
DHUnplugged is now streaming live - with listener chat. Click on link on the right sidebar.
---
Love the Show?
Then how about a Donation?
---
Follow John C. Dvorak on Twitter
Follow Andrew Horowitz on Twitter
Episode Sponsor: DH Unplugged is supported by OurCrowd. OurCrowd helps you invest early in pre-IPO companies alongside professional venture capitalists.  If you're interested in investing, you need to join OurCrowd for free at O-U-R-C-R-O-W-D dot com slash DHU.
Big Week for Earnings
Massive - Short Squeeze Monday/Tuesday - Flash Margin Smash
Power of the Message Boards
Stimulus bill may be delayed
Lockdowns - variants and virus worries popping up
Buy Dips - Any dips and SPACs/EVs
Market Update
Divergence again - DJIA vs NASDAQ
Weird action - massive parabolic moves for highly shorted stocks
- Gapping then crapping
- Is there speculative fever here? End of the bull? Maybe, maybe not
- Biden EV plan ramps sector
- Asking: Are we seeing topping action?
Stream and Chatroom
- We don't mention this often enough - Live at 9PM Tuesdays with listener chatroom (dhunplugged.com)
Gamestop
- HIGH of $159 Monday, before coming back to $70's
- Gamification of trading - "Smoke Shitron"
- Halt, Halt, Halt...
- No Borrows available to short IRL (Short interest > 120%)
- More players pumping - TTM! (Chamath P buys 50 Feb 115 calls @~$26ish. Now $65 ($200k profit on $130k)
- Moved to $145 Tuesday and A/H = $172+++++++++++++
- Still wondering : Who is behind this and what will be the outcome
- 100% move killed some hedge funds (Citadel and Point72 bailing out one that lost 30% as of last Friday)
Short Squeeeeeeze
- Monday (And Tuesday) Markets
- Heavily Shorted names go wild - straight up
-- Most have lousy fundamentals (Feels like 1999)
- BBBY opened at $30, then screamed to $47, then came back to $32
- Playbook of GME or Shorts freaking out as they don't want to be targeted?
Biden EV Announcement
- President Joe Biden on Monday vowed to replace the U.S. government's fleet of roughly 650,000 vehicles with electric models as the new administration shifts its focus toward clean-energy.
- "The federal government also owns an enormous fleet of vehicles, which we're going to replace with clean electric vehicles made right here in America made by American workers," Biden said Monday
Stimulus Delay
- Senate Majority Leader Chuck Schumer (D-NY) is aiming to pass stimulus bill mid-March, but disagreements over size of bill remain, according to Bloomberg
Travel Bans and Un-Bans
-President Biden locking down several countries from entry to U.S.
- President Joe Biden will impose a ban on most non-U.S. citizens entering the country who have recently been in South Africa starting Saturday in a bid to contain the spread of a new variant of COVID-19
OURCROWD
If you wish you were in early on some of the best performing IPOs, check out OurCrowd.com - take a look at NanoLock, a company offering iOT cyber protection. http://www.ourcrowd.com (Promo code DHU)
Parallel Data
- Is this alternative facts?
- Dr. Deborah Birx, the Trump White House coronavirus response coordinator, said in a CBS interview released on Sunday that Former President Donald Trump had been reviewing "parallel" data sets on the coronavirus pandemic from someone inside the administration.
- "I saw the president presenting graphs that I never made," Birx told Margaret Brennan on CBS News' "Face The Nation." "Someone inside was creating a parallel set of data and graphics that were shown to the president."
And this:
- The director of the Centers for Disease Control and Prevention warned Sunday that the federal government does not know how much coronavirus vaccine the nation has
- "I can't tell you how much vaccine we have, and if I can't tell it to you then I can't tell it to the governors and I can't tell it to the state health officials.
And then...
- AstraZeneca Plc has informed European Union officials on Friday it would cut deliveries of its COVID-19 vaccine to the bloc by 60% to 31 million doses in the first quarter of the year due to production problems
- AstraZeneca was expected to deliver about 80 million doses to the 27 EU countries by the end of March
Lucky!
- A single winning ticket for a Mega Millions lottery jackpot of $1.05 billion, the third-largest lottery jackpot in U.S. history, was sold at a supermarket in a suburb of Detroit
- The winner can opt to receive the jackpot in annual payouts over 29 years, though 24% must be given in taxes to the Internal Revenue Service, or ask instead for a one-time cash payout of $739, receiving $530 million after taxes.
- $34.5 Million per year - after taxes $26 million per year
- Which payout to choose?
Red Button
- Biden removed "red button" from Oval office desk
- Seems Pres Trump pressed that to have a Diet Coke delivered (on a silver platter news sources say!)
Loon - MoonShot Not
- Alphabet is shutting down Loon, one of its "moonshots," which aimed to deliver internet service via high-altitude balloons.
- The effort was one of several approaches designed to get high-speed connectivity to some of the world's most remote spots and proved useful in the aftermath of disasters that shut down traditional infrastructure
- "While we've found a number of willing partners along the way, we haven't found a way to get the costs low enough to build a long-term, sustainable business,"
- How do balloons stay afloat?
Coins
- BlackRock Inc is adding bitcoin futures as an eligible investment to two funds, a company filing showed, in a move to bring the world of cryptocurrency to its clients.
- The world's largest asset manager said it could use bitcoin derivatives for its funds BlackRock Strategic Income Opportunities and BlackRock Global Allocation Fund Inc.
What?
- The U.S. auto safety regulator said on Tuesday it would require Ford Motor Co to recall 3 million vehicles with potentially defective Takata air bags, rejecting a bid by the second-largest U.S. automaker to avoid calling them back.
- The vehicles that will be recalled include various Ford Ranger, Fusion, Edge, Lincoln Zephyr/MKZ, Mercury Milan and Lincoln MKX vehicles, along with Mazda 2007–2009 model year B-Series vehicles.
- Going on forever....
Earnings
- Microsoft - Microsoft prelim Q2 $2.03 vs $1.41 S&P Capital IQ Consensus Estimate; revs $43.08 bln vs $40.23 bln S&P Capital IQ Consensus Estimate (ATH after market)
- Advanced Micro beats by $0.22, beats on revs; guides Q1 revs above consensus; guides FY21 revs above consensus
- Starbucks sees FY21 $2.70-2.90 vs $2.82 S&P Capital IQ Consensus Estimate; sees revs $28-29 bln vs $28.49 bln S&P Capital IQ Consensus Estimate
---
420 Stocks ...

Stocks to watch: CGC, STZ, TLRY, CRON, MJ, NBEV
---
Love the Show?
Then how about a Donation?
---

*** NEW INTERACTIVE CHARTS ***
Winners will be getting great stuff like the new DHUnplugged Shirts (Designed by Jimbo) -
PLUS a one-of-a-kind DHUnplugged CTP Winner's certificate..

CLICK HERE FOR MORE CHARTS ON TRADING VIEW
---
UPDATE - NEW ETF - Global X Millennials Thematic ETF Challenge!
The top holdings of Global X Millennials Thematic ETF (MILN) include stocks many investors would expect, such as Facebook, LinkedIn and Amazon, which take advantage of the tech tendencies of millennials. But some names might be more surprising like real estate investment trusts AvalonBay Communities and Equity Residential, and Home Depot, which could benefit from millennials moving out of the home of their parents.
We are creating the DH Old Codger Index Portfolio to compete against this new ETF to see how "old school" stocks do in comparison. Companies in our index will include: (updated names as of 8/29/16)
We have the performance summary running (daily and since inception of 5/6/16) - DHOCI vs. Millennials ETF Battle
---
Leon Black (Eye)
- Leon Black said on Monday he would step down as chief executive at Apollo Global Management Inc, the firm he co-founded 31 years ago and turned into a Wall Street powerhouse, following an independent review of his ties to the late financier and convicted sex offender Jeffrey Epstein.
- The independent review, conducted by law firm Dechert LLP, found Black was not involved in any way with Epstein's criminal activities. Black paid Epstein $158 million for advice on tax and estate planning and related services between 2012 and 2017, according to the review.
FLORIDA
- Florida asks International Olympic Committee to relocate 2021 games to the state amid concerns that Tokyo will cancel the games, according to Reuters 
No-Peach
- Senate votes 55-45 to more forward with impeachment trial against former President Trump, but the 45 Republicans voting to dismiss the trial suggest that Mr. Trump will not get convicted when the final vote occurs, according to NY Times

--- JCD ARTICLE - TRUMP ELECTION
Fed Limericks
JCD?
---
See this week's stock picks HERE
---
Follow John C. Dvorak on Twitter
Follow Andrew Horowitz on Twitter
---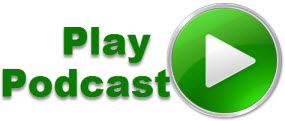 Podcast: Play in new window | Download (Duration: 1:01:28 — 56.6MB)
Subscribe: RSS