And it begins with a bang- 2021 is finally here.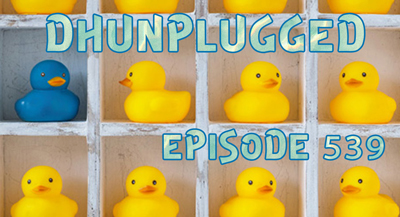 Spec plays are the talk of the town – everything getting a bid.
Announcing the winner of the 2020 CTP Cup and more…
Fed Limericks are Back – PLUS we are now on Spotify and Amazon Music/Podcasts!
---
Click HERE for Show Notes and Links
DHUnplugged is now streaming live - with listener chat. Click on link on the right sidebar.
---
Love the Show?
Then how about a Donation?
---
Follow John C. Dvorak on Twitter
Follow Andrew Horowitz on Twitter
20201 - Here We Go!
Smooth transition of Powers – Probably not
Trouble in Social Media land
Disappointing jobs report
Bitcoin Rally and Crash
End of Year Compilation was a great success
And… CTP Cup Winner
Market Update
Same as before but different
New Stimulus should keep excitement in stocks
Inflation is a theme being discussed more and more
EV's and "infrastructure" leading
10-year Treasure above 1.1% - Yield curve widens
Down Days bought aggressively
Earnings Season kicks off this week....
Stream and Chatroom
- We don't mention this often enough - Live at 9PM Tuesdays with listener chatroom (dhunplugged.com)
End of Year Stats
- Russell 3000 up 21%
- Global Stocks Ex US up 10.6%
- Asia Pacific Stock up 19.7%
- Emerging markets up 18%
- LatAm Stocks down 13.8%
- Large Growth up 40%, Large value up 2.26%
- US Real Estate REITs – Down 5.29%
Fun with M&A
- Hale Business Systems, Mary Kay Cosmetics, Fuller Brush, and W. R. Grace Co. will merge and become: Hale, Mary, Fuller, Grace.
- Polygram Records, Warner Bros., and Zesta Crackers join forces and become: Poly, Warner Cracker.
-  3M will merge with Goodyear and become: MMMGood.
-  Zippo Manufacturing, Audi Motors, Dofasco, and Dakota Mining will merge and become: ZipAudiDoDa.
-  FedEx is expected to join its competitor, UPS, and become: FedUP.
-  Fairchild Electronics and Honeywell Computers will become: Fairwell Honeychild.
-  Grey Poupon and Docker Pants are expected to become: PouponPants.
- Knotts Berry Farm and the National Organization of Women will become: Knott NOW!
- Victoria 's Secret and Smith & Wesson will merge under the new name: TittyTittyBangBang.
Social Media – Problems
- Alphabet Inc's Google on Friday suspended the Parler social networking service from its app store, citing posts inciting violence and demanding "robust" content moderation from the app favored by many supporters of U.S. President Donald Trump.
-  Apple Inc on Friday also gave the service 24 hours to submit a detailed moderation plan, pointing to participants using the service to coordinate Wednesday's siege of the U.S. Capitol building.
- Amazon to DROP Parler from Web Hosting
- This has serious implications – Section 230 or not…. Comments?
- Parler sues AMZN for alleged violations of antitrust rules, according to Business Insider
Armed Protests
- Starting this week and running through at least Inauguration Day, armed protests are being planned at all 50 state capitols and at the U.S. Capitol, according to an internal FBI bulletin obtained by ABC News.
- The FBI has also received information in recent days on a group calling for "storming" state, local and federal government courthouses and administrative buildings in the event President Donald Trump is removed from office prior to Inauguration Day.
- The group is also planning to "storm" government offices in every state the day President-elect Joe Biden will be inaugurated, regardless of whether the states certified electoral votes for Biden or Trump.
ELON
- Tesla CEO Elon Musk saw his net worth grew to over $185 billion as of Thursday, surpassing Amazon founder Jeff Bezos as the world's richest man
- - Lost that position this Monday - but may gain it back by the end of Tuesday
- Does this count as Bezos split his assets with his wife in the divorce?
Hyundai – Confusing
- The South Korean car company initially said it was in the "early stage" of talks with the iPhone maker about a possible electric car partnership.
- But hours later it backtracked and said it was talking with a number of potential partners without naming Apple.
- Hyundai's share price rose more than 20% when the tie-up was announced.
- Apple and Hyundai are in discussions but they are at an early stage and nothing has been decided," it said in a statement which was later revised. Hyundai's value shot up $9bn (£6.5bn) after the Apple announcement.
MORE WEIRD STOCK ACTION
- Four days after Tesla CEO Elon Musk prompted Twitter followers to "use Signal," a reference to the Signal encrypted messaging app funded by a nonprofit organization, investors pushed even higher the price of Signal Advance, a small component manufacturer whose stock trades over the counter.
- Stock (SIGL) moved up 500% before someone realized that it was the wrong play (now down 65% from yesterday)
- This is what is going on with markets...
Executive Order – Smack China
- Global index publisher said it will delete China Mobile, China Telecom and China Unicom Hong Kong from its global indexes.
- That was after a reversal of this and then another reversal of the reversal.
- Some concern that there will be retaliation.
- What does this mean?
--- Be careful of investing in China stocks until we get more clarity – but if not a priority for Biden – then could end up being profitable in names not included in this order
So Much Signaling
- New England Patriots head coach Bill Belichick declined to accept the Presidential Medal of Freedom on Monday after last week's deadly insurrection at the U.S. Capitol.
- In a statement, Belichick said he was flattered to be offered the medal, the country's highest civilian honor, but said the "tragic events of last week occurred and the decision has been made not to move forward with the award."
- The PGA of America announced Sunday night that next year's PGA Championship event will no longer take place at President Trump's New Jersey golf course as planned following a vote.
- Twitter, Facebook, Amazon actions against Trump accounts - what do we make of this?
Surprise!  IRS Screw Up
- Millions of pandemic stimulus payments have been deposited in incorrect customer accounts due to an Internal Revenue Service error, according to Intuit TurboTax, which is helping to distribute the payments.
- Two banking industry sources confirmed the error, which will delay distribution of the badly needed aid.
- Intuit TurboTax tweeted on Wednesday: "Unfortunately, because of an IRS error, millions of payments were sent to the wrong accounts and some may not have received their stimulus payment."
Boeing
- Boeing Co will pay over $2.5 billion to resolve the U.S. Justice Department's investigation into two deadly 737 MAX crashes that killed 346 people, the Justice Department said, but will not be forced to plead guilty to criminal charges.
- The Justice Department said the settlement includes a criminal monetary penalty of $243.6 million, compensation payments to Boeing's 737 MAX airline customers of $1.77 billion, and the establishment of a $500 million crash-victim beneficiaries fund to compensate the heirs, relatives, and legal beneficiaries of the passengers.
- Just as the settlement comes – new crash in Indonesia
Yeah Yeah
- SkyBridge Capital's Anthony Scaramucci is the latest Wall Street maven to get on the Bitcoin bandwagon, launching a crypto-centric fund this week and predicting the digital asset could be poised for massive gains.
---- "Bitcoin is better at being gold than gold is at being gold," Scaramucci, the firm's founder and managing partner, said in an interview Tuesday. "It's easier to store, it's harder to steal, it's more portable, and so therefore, it's become the ledger or the storage of the future in terms of the storage of value."
---
420 Stocks ...

Stocks to watch: CGC, STZ, TLRY, CRON, MJ, NBEV
---
Love the Show?
Then how about a Donation?
---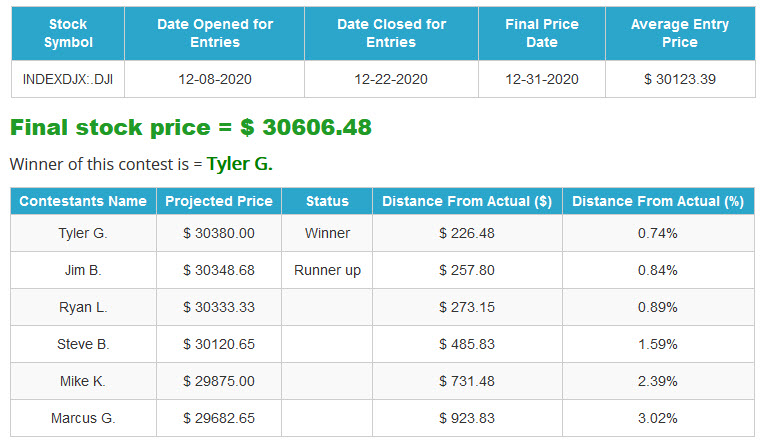 *** NEW INTERACTIVE CHARTS ***
Winners will be getting great stuff like the new DHUnplugged Shirts (Designed by Jimbo) -
PLUS a one-of-a-kind DHUnplugged CTP Winner's certificate..

CLICK HERE FOR MORE CHARTS ON TRADING VIEW
---
UPDATE - NEW ETF - Global X Millennials Thematic ETF Challenge!
The top holdings of Global X Millennials Thematic ETF (MILN) include stocks many investors would expect, such as Facebook, LinkedIn and Amazon, which take advantage of the tech tendencies of millennials. But some names might be more surprising like real estate investment trusts AvalonBay Communities and Equity Residential, and Home Depot, which could benefit from millennials moving out of the home of their parents.
We are creating the DH Old Codger Index Portfolio to compete against this new ETF to see how "old school" stocks do in comparison. Companies in our index will include: (updated names as of 8/29/16)
We have the performance summary running (daily and since inception of 5/6/16) - DHOCI vs. Millennials ETF Battle
---
WalMart Entering Financial Services
- Walmart (WMT) amplified this buzz by announcing the creation of a new fintech startup in collaboration with Ribbit Capital.
- Details regarding this currently unnamed entity were sparse; WMT simply noted that it will "deliver tech-driven financial experiences tailored to Walmart's customers and associates." What we do know is that the company will be majority owned by WMT and that the Board of Directors will include WMT's U.S. CEO and President John Furner and CFO Brett Biggs.
Fed Limericks
JCD?
---
See this week's stock picks HERE
---
Follow John C. Dvorak on Twitter
Follow Andrew Horowitz on Twitter
---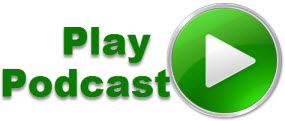 Podcast: Play in new window | Download (Duration: 1:02:52 — 57.8MB)
Subscribe: RSS