The end of the year – highs and lows, panic and euphoria – sums up 2020.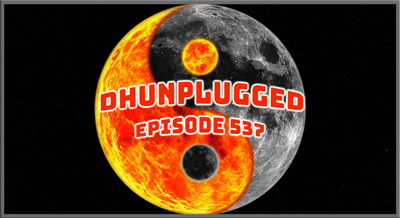 Plenty of market moving tidbits, a look back on 2020 and some 2021 predictions.
We can't forget about the what is going on in Cryptoland…
Fed Limericks are Back – PLUS we are now on Spotify and Amazon Music/Podcasts!
---
Click HERE for Show Notes and Links
DHUnplugged is now streaming live - with listener chat. Click on link on the right sidebar.
---
Love the Show?
Then how about a Donation?
---
Follow John C. Dvorak on Twitter
Follow Andrew Horowitz on Twitter
Last Live Show of 2020
A weird year comes to an end...
Asking - could it get any worse?
$900 Billion stimulus deal signed - drama was high
Possible $2,000 checks? Probably not...
Short Week - Markets closed on Friday - full day Thursday!
Market Update
Higher Highs - No Lows to speak of
Monday - weird day - market rally but participation was off (ADV/DECL Line)
--- Tuesday saw same as Decl outpaced ADV and MOMO name sold hard
BITCOIN! Ramping higher
Georgia is still on investor's minds - but in the back
End of year rotation, clean up and tax selling going on. - NOISE
What Can we Countdown to? 2021- will it be a better year?
Stream and Chatroom
- We don't mention this often enough - Live at 9PM Tuesdays with listener chatroom (dhunplugged.com)
Happy New Year!
- Stimulus checks ($600) will start going out this week
- Next week - BEST of DHUnplugged
Looking back at 2020
- What could be worse?
- From Panic to Euphoria
- Seriously...
What Did We Learn in 2020
- Best idea: Buy stocks when world is ending
- Worst Idea: Talk about politics
- Valuations don't matter when it is a game
- All assets move together when massive stimulus pushed into markets
- The masses can be herded
2021 Predictions?
CHECHING IN ON THE CTP CUP
- LINK - https://www.dhunplugged.com/CTP/dh-ctp-cup-final-2020/
OH Tony
- Lifestyle and business guru Tony Robbins has been sued in New York federal court by an employee who says Robbins' company refused reasonable accommodations as she recovered from Covid-19 and that Robbins took advantage of her situation to promote himself.
- Was working with Robbins for 18 years
- "By falsely claiming he saved an employee's life during an international pandemic from the very disease that was and is ravishing the world, Robbins attempted to convince his followers that he has otherworldly knowledge and powers—that HE knew better than the doctors treating Ms. Kosta," the complaint filed in the U.S. District Court for the Southern District of New York says.
Alibaba - Bad Mr. Ma
- Alibaba gets hit with Monopoly probe - stock tumbles
- China's central bank urged Ant Group on Sunday to outline a concrete plan as soon as possible to meet regulatory demands and fully understand the seriousness of the "rectification" work it needs to perform.
- Timing of the take-down is pretty easy to understand
- - Don't make waves for China's leaders and don't bad-mouth the system
- At least Jack Ma was not taken away during the night - yet.
- Jack Ma net worth $57 billion....
- On the BABA hit, company raises buyback plan to $10 Billion
California - Stay-at-home (Covid Update)
- Newsom says 0% ICU capacity areas will have extend stay-at home order.
- Herd immunity against the novel coronavirus could require vaccination rates approaching as high as 90%, Dr. Anthony Fauci
More...
- Amazon has closed a warehouse in northern New Jersey until Dec. 26 after it saw an uptick in asymptomatic coronavirus cases.
- Employees at the Robbinsville Township, New Jersey, facility, known as PNE5, were informed Saturday that the site would temporarily close
And This
- The first known U.S. case of the same highly infectious COVID-19 variant in the UK was detected in Colorado
- Having flashback to February 2020 - only one case....
WHY?
- South African President Cyril Ramaphosa announced a renewed ban on alcohol sales and extended a curfew in a bid to contain the fallout from a second wave of coronavirus infections that have pushed the cumulative caseload past the 1 million mark.
- Second time for this ban - what is the reasoning?
- Also, nationwide curfew from 9pm to 6am
EV  NEWS
- BMW is targeting 20% of its vehicle will be electric by 2023
- Some stories going around that compare Tesla to AOL - right before the competition came...
Recession Hits
- Restaurants, Cruise lines, Airlines in the news
- What about the small shoe repair stores - not a good year - forgotten industry
US Holiday Retail Sales
- Mastercard says retail sales rise 3%
- Recall NRF said 4-6%
- BUT - they are quick to point out that U.S. ecommerce sales jumped 49% in this year's holiday shopping season, according to Mastercard SpendingPulse report, underscoring the COVID-19 pandemic's role in transforming customers' shopping habits.
- Does it matter how they buy anymore?
Nuro - Driverless
- Robotics company Nuro on Wednesday received the first-ever permit to commercially deploy its self-driving vehicles in California, allowing the Silicon Valley firm to charge clients for its driverless delivery service.
- Relying on a remote human operator - who could control multiple autonomous vehicles from miles away - is a step that allows a path to profitability in the emerging field of self-driving technology.
- Wait - REMOTE DRIVERS?
Ripple
- Cryptocurrency exchange Coinbase Inc said on Monday it would suspend trading in cryptocurrency XRP after U.S. regulators last week charged associated blockchain firm Ripple with conducting a $1.3 billion unregistered securities offering.
- SEC: Beginning in 2013, Ripple's former chief executive, Christian Larsen, and its current CEO, Bradley Garlinghouse, raised capital through the sale of digital assets in an unregistered offering.
- The company also "distributed billions of XRP in exchange for non-cash consideration, such as labor and market-making services," the SEC said, adding that Larsen and Garlinghouse personally profited by approximately $600 million from their unregistered sales of XRP.
- Ripple (XRP) down another 35% over the past day
Crypto
-BBBBBBBITCOIN! Approaching $28,000
- Will it get to $30k by EOY?
- Ripple news probably moved a chunk to BTC
DRONES
- U.S. to allow small drones to fly over people and at night
- Small drones will be allowed to fly over people and at night in the United States, the Federal Aviation Administration (FAA) said on Monday, a significant step toward their use for widespread commercial deliveries.
- The FAA said its long-awaited rules for the drones, also known as unmanned aerial vehicles, will address security concerns by requiring remote identification technology in most cases to enable their identification from the ground.
No Bubble
- U.S. home prices rose in October at their fastest pace in more than six years as a stampede out of city centers resulted in the fewest properties listed for sale on record.
- Home prices rose 8.4% year over year in October, according to the national Case-Shiller index, the highest since March 2014. Prices are now 25% above the peak that was reached ahead of the 2008 financial crisis.
---
420 Stocks ...

Stocks to watch: CGC, STZ, TLRY, CRON, MJ, NBEV
---
Love the Show?
Then how about a Donation?
---

*** NEW INTERACTIVE CHARTS ***
Winners will be getting great stuff like the new DHUnplugged Shirts (Designed by Jimbo) -
PLUS a one-of-a-kind DHUnplugged CTP Winner's certificate..

CLICK HERE FOR MORE CHARTS ON TRADING VIEW
---
UPDATE - NEW ETF - Global X Millennials Thematic ETF Challenge!
The top holdings of Global X Millennials Thematic ETF (MILN) include stocks many investors would expect, such as Facebook, LinkedIn and Amazon, which take advantage of the tech tendencies of millennials. But some names might be more surprising like real estate investment trusts AvalonBay Communities and Equity Residential, and Home Depot, which could benefit from millennials moving out of the home of their parents.
We are creating the DH Old Codger Index Portfolio to compete against this new ETF to see how "old school" stocks do in comparison. Companies in our index will include: (updated names as of 8/29/16)
We have the performance summary running (daily and since inception of 5/6/16) - DHOCI vs. Millennials ETF Battle
---
Boeing
- American Airline 737 MAX flew for first time since crash (Miami to NY)

Activist Activity - Intel
- Activist hedge fund Third Point LLC is pushing Intel Corp to explore strategic alternatives, including whether it should keep chip design and production under one roof, according to a letter it sent to the company's chairman on Tuesday.
- He has some points...
Old Man River - Lost The Battle
- CLICK THIS
Fed Limericks
JCD?
---
See this week's stock picks HERE
---
Follow John C. Dvorak on Twitter
Follow Andrew Horowitz on Twitter
---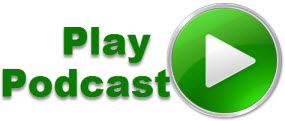 Podcast: Play in new window | Download (Duration: 59:34 — 54.8MB)
Subscribe: RSS