The sun is shining down upon us as we enter the end-game for the global pandemic.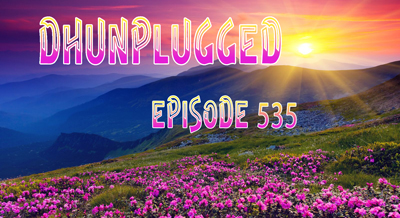 Investors continue to rejoice as sentiment indicators remain at extreme levels.
What to expect from the FOMC rate decision meeting on Wednesday and a look at the rent action in the IPO market.
Fed Limericks are Back – PLUS we are now on Spotify and Amazon Music/Podcasts!
---
Click HERE for Show Notes and Links
DHUnplugged is now streaming live - with listener chat. Click on link on the right sidebar.
---
Love the Show?
Then how about a Donation?
---
Follow John C. Dvorak on Twitter
Follow Andrew Horowitz on Twitter
The New World - First Batch of Vaccines Shipped
Plenty of new lock-downs announced
Fed Rate Decision Meeting Ahead - not much expected
Happy Hanukkah - The Festival of Lights (Day 6)
The Election - Official with Mitch McConnell stating Biden has won...
ANNOUNCING - The 2020 DHUnplugged CTP Cup - See Site for details
Market Update
Last week was a down week for major indices, but Small Caps managed to rally and reach closing record
Bitcoin dropped, but then wham! Big move Monday - back above $19,000
Investor Sentiment Indicators extreme levels
Fundamental ratios for S&P 500 - Reaching historically high levels
Stream and Chatroom
- We don't mention this often enough - Live at 9PM Tuesdays with listener chatroom (dhunplugged.com)
Germany - Stay At Home
- Total Lockdown starting Dec 10 for a month
- NYC possible citywide stay-at-home order coming
- - New York City Mayor Bill De Blasio says the possibility of a full shutdown still exists due to rise in COVID-19 cases in the city 
Sweden
- Still think this is a model?
- Cased 18k highest in cycle for Sweden
- Death rate ~ 350/million (US 900/million)
- Sweden has announced new national coronavirus guidelines that will come into force from December 14.
-Private gatherings should be limited to no more than eight people, even for Christmas and New Year's Eve.
-The crackdown comes as Sweden continues to grapple with a fierce second wave of COVID-19 infections and deaths.
FOMC Meeting Tomorrow
- No change expected
- A lot of explaining on how they intend to support bonds since Treasury took back #$475 BILLION
IPOs
- Big names last week came to market - DASH and ABNB
-Both shot up - consolidated and then started to come in
- AirBnB high of $165 - now $126
- Doordash - High $195 - now $157
- - Retail gets screwed again while VC's, PE, Insiders, Sovereign Funds, Hedge Funds get benefits
Taco Tuesday
- Moderna Vaccine getting the nod
Apple
- Reports that they will be increasing production in the first half of 20121 by 30%.
- Wondering if that is significant considering the drop in production due to 2020 1st half
Not Good X2 - Blame the Russians
- Last Week - FireEye, one of the largest cybersecurity companies in the United States, said on Tuesday that is has been hacked.
- This week- Solar Winds - Treasury, Commerce departments hacked. Pentagon, NASA also potentially compromised.
- Hackers broke into the networks of the Treasury and Commerce departments as part of a global cyberespionage campaign.
-- They accessed those networks by slipping malware into a SolarWinds software update, according to the global cybersecurity firm FireEye, which was also compromised.
- The FBI and the Department of Homeland Security's cybersecurity arm are investigating what experts and former officials said appeared to be a large-scale penetration of U.S. government agencies. Industry experts said it bore the hallmarks of Russian tradecraft.
More Hacks/Outages
- Several services had outages this week including Google, Netflix
- Microsoft says it's monitoring a dynamic threat environment surrounding the discovery of a sophisticated attack that included compromised binaries from a legitimate software.
--These binaries, which are related to the SolarWinds Orion Platform, could be used by attackers to remotely access devices.
TESLA - News
- TSLA will be stopping production of the high-end Model S and Model X cars from December 24 to January 11 at its Fremont, California, factory.
- Unclear why that is happening
- Stock up (naturally)
Surprise/No Surprise!
- Brexit talks extended past deadline
- London and Brussels agreed to "go the extra mile" in coming days to try to reach an elusive trade agreement despite missing their latest deadline to avert a turbulent 'no deal' exit for Britain from the European Union's orbit at the end of the month.
Time - Person of The Year Race
- Time Magazine reveals its Person of the Year for 2020 on Thursday, choosing the winner from nominees that include healthcare workers battling the COVID-19 pandemic, the racial justice movement and two U.S. presidential election winners.
- Trump, Biden, Fauci and Virus Healthcare Workers
- And the winner? Biden/Harris....
- How is that going to go down?
Porn-Snubbed - UPDATE
- Mastercard Inc and Visa Inc on Thursday stopped processing payments on Pornhub after a New York Times report last week that many videos posted on the adult website depicted sexual assault of children.
- Mastercard said it was permanently ending the use of its cards on the sex videos site after its investigation confirmed the presence of illegal content on the platform. Visa said it was suspending payments till an investigation was completed.
WHY?
- Last week, Vice President Mike Pence announced 18 astronauts chosen for possible participation in planned NASA missions to return to the moon's surface during the final U.S. space policy meeting before he and President Donald Trump leave office next month.
- At a meeting of the White House's National Space Council at NASA's Kennedy Space Center in Florida, Pence unveiled the pool of nine women and nine men who could go to the moon under NASA's Artemis program, intended to put people back on the lunar surface for the first time since the 1970s.
- Why are we going to the moon again?
White House - Vaccine Delay
- President Donald Trump said he will delay Covid-19 vaccinations for himself and White House staff after reports they would be offered early access to it as part of a plan to ensure continuity in government amid the pandemic.
- TWEET: President Donald Trump said he will delay Covid-19 vaccinations for himself and White House staff after reports they would be offered early access to it as part of a plan to ensure continuity in government amid the pandemic.
- There goes the confidence in the vaccine with his base...
Pardon Pool?
- Julian Assange?
- Edward Snowden?
Google - OUTAGE
- Google suffered from a 40 minute global outage Monday Morning
- Internal issue and was not any type of cyber attack
- Big impact - on many firms that use Google Cloud and related services
---
420 Stocks ...

Stocks to watch: CGC, STZ, TLRY, CRON, MJ, NBEV
---
Love the Show?
Then how about a Donation?
---

*** NEW INTERACTIVE CHARTS ***
Winners will be getting great stuff like the new DHUnplugged Shirts (Designed by Jimbo) -
PLUS a one-of-a-kind DHUnplugged CTP Winner's certificate..

CLICK HERE FOR MORE CHARTS ON TRADING VIEW
---
UPDATE - NEW ETF - Global X Millennials Thematic ETF Challenge!
The top holdings of Global X Millennials Thematic ETF (MILN) include stocks many investors would expect, such as Facebook, LinkedIn and Amazon, which take advantage of the tech tendencies of millennials. But some names might be more surprising like real estate investment trusts AvalonBay Communities and Equity Residential, and Home Depot, which could benefit from millennials moving out of the home of their parents.
We are creating the DH Old Codger Index Portfolio to compete against this new ETF to see how "old school" stocks do in comparison. Companies in our index will include: (updated names as of 8/29/16)
We have the performance summary running (daily and since inception of 5/6/16) - DHOCI vs. Millennials ETF Battle
---
Tech Update
- The EU will threaten on Tuesday to break up Big Tech companies if they repeatedly engage in anti-competitive behavior.
- The warning comes as Brussels publishes its drafts of two major new pieces of tech regulation.
- A Digital Markets Act will aim to tackle unfair competition in the sector, and a Digital Services Act will force tech companies to take more responsibility for illegal behavior on their platforms.
- NAZ tech heavy index sold off a bit on this news
Feel Good Story
- A blind man completed a 5-kilometer (3.1-mile) run in New York's Central Park without a guide dog or human help this week. His navigation aid? Artificial intelligence through headphones plugged into a smartphone.
- He worked with the Alphabet Inc unit to create a research program. A smartphone camera picks up a painted 'guideline' on a running track. An app detects the runner's position and gives audio guidance through an earpiece.
Fed Limericks
Mystery Limerick'r
The Short sellers are gong to drown
As the Fed slams rates back down
If inflation gets too hot
They'll change rules on the spot
And we all be moving uptown
John's Score (B-)
Peter Winter
Yellin is Biden's choice
To be his Treasury voice
Mnuchin is out
Losing his clout
Time for Powell to rejoice.
John's Score (B-)
Peter Winter
Mnuchin wants his money back
Powell says "F you, you policy hack"
And now they will fight
With no money in sight
I want give them a smack!
John's Score ()
---
See this week's stock picks HERE
---
Follow John C. Dvorak on Twitter
Follow Andrew Horowitz on Twitter
---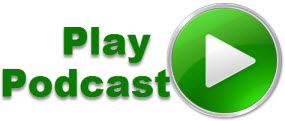 Podcast: Play in new window | Download (Duration: 58:36 — 53.9MB)
Subscribe: RSS