Electric mania! EV and related stocks charging higher.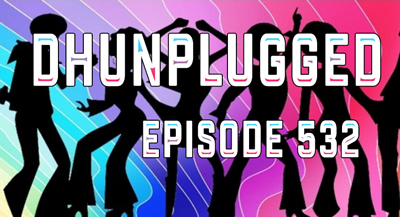 Market gets booster shot from vaccine news. With the holidays around the corner – looking at retail sales forecasts.
Plus – what about the stimulus?
Fed Limericks are Back – PLUS we are now on Spotify and Amazon Music/Podcasts!
---
Click HERE for Show Notes and Links
DHUnplugged is now streaming live - with listener chat. Click on link on the right sidebar.
---
Love the Show?
Then how about a Donation?
---
Follow John C. Dvorak on Twitter
Follow Andrew Horowitz on Twitter
MONDAY = Vaccine Monday
Covid Outbreak Now EVEN MORE Uncontrollable
AZN has a vaccine - lower efficacy (still better than ever expected)
Short Week - its Thanksgiving
Yelp Review of the year 2020 - 1 star
School closing and more restrictions in the US...
Unbridled Optimism Boost Stocks Yet Again
Market Update
Strong Month so far (Monday) - QQQ up +7.18%, S&P500 +8.78%, Small-Caps +17.72%, XLE +28%, Bitcoin +32%
Big Eco day Wednesday - GDP 2nd Q(2), Durable Goods, Initial Claims, New Home Sales, Personal Income/Spending, PCE Prices, EIA Crude Inventories, FOMC Minutes
Markets Looking at Biden Picks - Treasury Pick Announced
DJIA 30,000! NASDAQ100 12,000 - Bring out the hats!
Talk of Blow-Off Top - Doesn't look like that for major averages...
Stream and Chatroom
- We don't mention this often enough - Live at 9PM Tuesdays with listener chatroom (dhunplugged.com)
Covid Update
- Discussed on N/A - "Someone we know"
- Professional Reasons?
- The Swedish government is limiting the size of public gatherings and requiring bars and restaurants to close by 10:30 p.m.
- South Australia began one of the world's toughest lockdowns Thursday with even outdoor exercise and dog-walking banned as the state tries to contain a cluster of Covid-19 infections.
----- For six days, only one person from a household will be allowed to leave home each day, and only for essential reasons, authorities said. Schools, universities, cafes and restaurants are closed, weddings and funerals are banned and mask-wearing is mandatory.
Vaccine Update
- Moderna will charge governments between $25 and $37 per dose of its COVID-19 vaccine candidate, depending on the amount ordered, Chief Executive Stephane Bancel told German weekly Welt am Sonntag.
- "Our vaccine therefore costs about the same as a flu shot, which is between $10 and $50," he was quoted as saying.
Thanksgiving - What Are We Thankful for?
- Listeners - of course...
Market - Questions...
- Who takes credit for the markets move since the election? Biden or Trump?
- What happened to the market crashing if Biden was elected?
It's Electric!
- Feels like it was just invented
- Look at this name we hold in TDI Portfolios (Citron out negative on this name on Monday - Pushing SBE)
- Crazy moves in names within the sector over the past few weeks
- November 2020: TSLA +35%, BLNK +333%, SBE +157%, Plug 91%,  NKLA +60%, WKHS +87%

TESLA
- ELON - Now the #2 richest person in the world
- Does that seem right?
Holiday Retail - Strong?
- NRF expects holiday sales will grow between 3.6 and 5.2 percent
- "With retail sales rebounding strongly due to continued consumer resilience, the National Retail Federation today forecast that holiday sales during November and December will increase between 3.6 percent and 5.2 percent over 2019 to a total between $755.3 billion and $766.7 billion. The numbers, which exclude automobile dealers, gasoline stations and restaurants, compare with a 4 percent increase to $729.1 billion last year and an average holiday sales increase of 3.5 percent over the past five years."
- Does this seem plausible as we are already seeing slowdown in retail sales and Pandemic Benefits expected to expire end of year??
VETO!
- President Trump issued veto threat to annual defense funding bill because it contains provision to rename Confederate military bases, according to NBC News
- Coincided to a hard roll-down of markets on Monday - coincidence?
Covid - Restrictions Lifted or Increased?
- UK Prime Minister Boris Johnson says COVID-19 lockdown restrictions will end on December 2
- South Korea considering tightening restrictions
- Japan may look to impose more restrictions
- NYC schools - what is that about?
Breaking the Rules
- French police have fined a man who left his home with a written lockdown declaration stating he was out to "smash a guy's face in".
- The man, who has not been named, had reportedly correctly filled in the legally required declaration, known as an "attestation", with his name, address and time he left his home in Lannion, Brittany.
- However, officers found that instead of ticking one of the boxes stating a legitimate reason to go outside during France's national lockdown – these include going shopping, visiting the doctor, traveling to work or exercising for up to one hour at a maximum distance of 1km – the man had written "aller péter la gueule à un mec", an activity not covered by the form.
- Google translate shows that "aller péter la gueule à un mec" translates to "Go Fart a Guy"
Crypto!
- The craze is back - is this saying anything?
- USD concerns? Speculative activity
- FOMO?
- Acceptance? (Paypal and Govy mentions)
- Bitcoin near ATH
--  ARK Investment Management CEO Catherine Wood now predicts it will hit $500,000
Plug-In Hybrid Scandal
- The results of a study of the BMW X5, Volvo XC60, and Mitsubishi Outlander revealed horrifying facts. These models:
--- Emitted 28-89% more CO2 than advertised when tested by Emissions Analytics on a fully charged battery in optimal conditions on an empty battery, they emitted 3 to 8 times more CO2 than advertised
--- When driven in battery-charging mode, which could become more common as motorists charge up ahead of using electric mode in low-emissions zones, the PHEVs emitted 3 to 12 times more CO2
- Study results: Once the battery is discharged, the tested hybrids can only drive 11-23 km (7-14 miles) in engine mode before they exceed their official CO2 emissions per km. This contradicts the misleading theory that the PHEVs sold today are suitable for long journeys. In fact, they need to be charged much more often than battery electric vehicles, which travel much further on a single charge, especially Tesla.
- NOTE - Study by Tesmanian (Tesla Blog)
Treasury Pick...
- Federal Reserve Governor Lael Brainard has been told by allies of President-elect Joe Biden that she needs to stay at the central bank, according to people familiar with the matter, further dimming odds she's chosen as the next Treasury secretary.
- Brainard is the only Democrat on a Fed board filled mostly by President Donald Trump's appointments, and she may be a leading candidate for Fed chair when Jerome Powell's term expires in 2022.
- Who does that leave for best odds of getting that position- Yellen? (?UPDATE - YELLEN)
Apple Guy in Trouble
- A grand jury has issued two indictments? charging the Santa Clara County Undersheriff, a previously indicted sheriff's captain, a local business owner, and the head of Global Security for Apple, Inc. with bribery.
Apple head of security Thomas Moyer charged with bribery for CCW licenses 
- In the case of four CCW licenses withheld from Apple employees, Undersheriff Sung and Cpt. Jensen managed to extract from Thomas Moyer a promise that Apple would donate iPads to the Sheriff's Office. The promised donation of 200 iPads worth close to $70,000 was scuttled at the eleventh hour just after August 2, 2019, when Sung and Moyer learned of the search warrant that the District Attorney's Office executed at the Sheriff's Office seizing all its CCW license records.
Hot Sauce
- McCormick & Co. is nearing a deal to buy hot-sauce maker Cholula, according to people familiar with the matter, seeking to capitalize on demand for spicy condiments.
- Spices have been big seller during pandemic - rationale is that more at home cooking. But.... Doesn't that mean less spices bought at restaurants?
The Oasis - JCD
- Whether or not Trump wins this contested election, people on both sides of the aisle should prepare for Trump operating behind the scenes in a bid to re-take the White House in 2024. The model for this is Grover Cleveland, the one US president to win two non-consecutive terms.
The advantages for Trump are huge if he has to leave. First off, it tarnishes the election of Biden and boosts the Republican party as Trump, of all people, becomes a legitimate martyr.
- Link to full article - https://dvorak.substack.com/p/trump-after-2020
Vaccine Storage/Delivery
- UPS will launch, in collaboration with Stirling Ultracold, a joint effort to provide portable ultra-low temperature (ULT) freezers.
- These portable freezers will be distributed and used in smaller point of care facilities requiring a more permanent solution for longer term freezer storage.
- UPS will be working with Stirling to offer the Stirling ULT25 and Undercounter Model SU105 to thermally protect critical vaccines requiring ultra-low temperatures ranging anywhere from -20°C to -80°C.
---
420 Stocks ...

Stocks to watch: CGC, STZ, TLRY, CRON, MJ, NBEV
---
Love the Show?
Then how about a Donation?
---

*** NEW INTERACTIVE CHARTS ***
Winners will be getting great stuff like the new DHUnplugged Shirts (Designed by Jimbo) -
PLUS a one-of-a-kind DHUnplugged CTP Winner's certificate..

CLICK HERE FOR MORE CHARTS ON TRADING VIEW
---
UPDATE - NEW ETF - Global X Millennials Thematic ETF Challenge!
The top holdings of Global X Millennials Thematic ETF (MILN) include stocks many investors would expect, such as Facebook, LinkedIn and Amazon, which take advantage of the tech tendencies of millennials. But some names might be more surprising like real estate investment trusts AvalonBay Communities and Equity Residential, and Home Depot, which could benefit from millennials moving out of the home of their parents.
We are creating the DH Old Codger Index Portfolio to compete against this new ETF to see how "old school" stocks do in comparison. Companies in our index will include: (updated names as of 8/29/16)
We have the performance summary running (daily and since inception of 5/6/16) - DHOCI vs. Millennials ETF Battle
---
Feel Good Story
- A blind man completed a 5-kilometer (3.1-mile) run in New York's Central Park without a guide dog or human help this week. His navigation aid? Artificial intelligence through headphones plugged into a smartphone.
- He worked with the Alphabet Inc unit to create a research program. A smartphone camera picks up a painted 'guideline' on a running track. An app detects the runner's position and gives audio guidance through an earpiece.
Fed Limericks
Peter Winter
Bernanke,Yellen and Powell
Of which, my savings yell "foul!!"
Now I'm forced to buy stocks,
As there are no Fed hawks
Tesla it is…..with a scowl.
John's Score ()
Mystery Limerick'r
The Short sellers are gong to drown
As the Fed slams rates back down
If inflation gets too hot
They'll change rules on the spot
And we all be moving uptown
John's Score ()
---
See this week's stock picks HERE
---
Follow John C. Dvorak on Twitter
Follow Andrew Horowitz on Twitter
---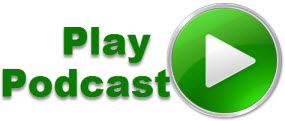 Podcast: Play in new window | Download (Duration: 1:00:28 — 55.6MB)
Subscribe: RSS