Even more vaccines!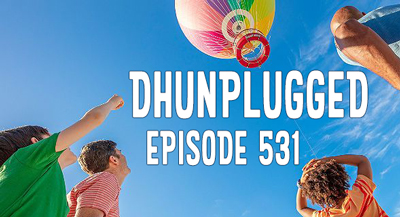 Tesla added to the S&P 500 shakes up the order of things.
Markets are on a one way trip higher – ever since the election. Will the pace continue?
Fed Limericks are Back – PLUS we are now on Spotify and Amazon Music/Podcasts!
---
Click HERE for Show Notes and Links
DHUnplugged is now streaming live - with listener chat. Click on link on the right sidebar.
---
Love the Show?
Then how about a Donation?
---
Follow John C. Dvorak on Twitter
Follow Andrew Horowitz on Twitter
Even More Vaccines!
Covid Outbreak Now Uncontrollable
Market Rally Uncontrollable
Election Outcome - Up in the Air
Growth/Value Flip Flop Continues

Market Update
Enthusiastically Buying - Up Up And Away She Goes
Merger Monday Now is Vaccine Monday
Banks/Financials/Industrials Flying High
USD Down - prediction for another 20% to go
Tesla - Big Move
Market Overvalued - KRI Is Hot!
Stream and Chatroom
- We don't mention this often enough - Live at 9PM Tuesdays with listener chatroom (dhunplugged.com)
Starting Out Hot
- Market Heat - Key Reversal Indicator
- Hitting +6
Hard to Get
- PlayStation 5 listings on eBay website ending Monday morning all surpassed $950, with one closing at $1,275 — plus $10 shipping.
- The Xbox Series X, meanwhile, is more commonly found in the $800 range, but on occasion has eager bidders topping $1,000.
- Big markups
- A number of Xbox listings show sellers trying to squeeze $8,000 or more from bidders, with one $10,000 listing saying that 90 percent of the proceeds "will fund 3 children's higher education," while the other 10 percent will go to The Church of Jesus Christ of Latter-day Saints.
Elon
- Tesla Inc Chief Executive Officer Elon Musk said on Saturday he "most likely" has a moderate case of COVID-19
- Musk said on Thursday that rapid antigen test results from the same machine and the same test showed he tested positive twice and then negative twice all on the same day.
More Tesla
- Tesla will be added to the S&P 500 index in mid-December
- On announcement, Tesla up 13%
- Will be added in stages to S&P 500 as index funds will need to pick up major amount of the stock
- Elon now 3rd richest person.... Unseats Zuck
Wells Fargo - Execs
- The Securities and Exchange Commission charged former Wells Fargo CEO John Stumpf and community bank chief Carrie Tolstedt with misleading investors, the watchdog announced Friday.
- The agency claimed that the former executives misled investors about the widespread sales practice problems at the bank. Stumpf agreed to pay a $2.5 million penalty to settle the charges, while the SEC will litigate fraud charges against Tolstedt in court.
Lock Down Looming?
- Shutting down businesses and paying people for lost wages for four to six weeks could help keep the coronavirus pandemic in check and get the economy on track until a vaccine is approved and distributed, said Dr. Michael Osterholm, a coronavirus advisor to President-elect Joe Biden.
- Osterholm, who serves as director of the Center of Infectious Disease Research and Policy at the University of Minnesota, said earlier this week that the country is headed toward "Covid hell."
- "We could pay for a package right now to cover all of the wages, lost wages for individual workers, for losses to small companies, to medium-sized companies or city, state, county governments. We could do all of that," he said. "If we did that, then we could lock down for four to six weeks."
New Lockdowns/Stay-At-Home
- Philadelphia puts new restrictions on indoor gatherings, restaurants, and gyms
- Chicago and Cook County clamps down
- New Mexico, Oregon enter lockdowns; NYC, Maine, San Francisco and Minnesota tighten restrictions
USD Predictions
- The dollar is likely to begin a drop of as much as 20% in 2021 should Covid-19 vaccines become widely distributed and help to revive global trade and economic growth, according to Citigroup Inc.
- "Vaccine distribution we believe will check off all of our bear market signposts, allowing the dollar to follow a similar path to that it experienced from the early to mid-2000s" when the currency started a multi-year downturn
- USD already down by 11% from March 2020 peak
- Citigroup expects that in addition to the impact from vaccine breakthroughs, the dollar will suffer as the Fed will remain dovish when the global economy normalizes, the rest of the world is likely to grow at a faster pace, and investors will rotate out of U.S. assets and into international assets.
Trump - Part 2
- President Trump is "seriously" considering a 2024 bid for president and has "100%" mentioned it in conversations with his top advisers in recent days, a Trump campaign senior adviser and a Trump ally told CBS News.
- CBS News previously reported that while no decisions have been made, Trump advisers have been actively working to keep the president's options open as they begin to plan his political future. However, the president plans to exhaust his legal options before any decisions are made.
Stimulus- Part 1,000,000
- Senate Majority Leader Mitch McConnell (R-KY) says he has not had talks with Democrats or Joe Biden on stimulus bill, but he would like bill to cost $500 bln
WOW
- Texas Gov. Greg Abbott will welcome representatives from major stock exchanges, including Nasdaq, to Austin on Nov. 20 as the state makes a bid to be the top choice if the exchanges make good on threats to move their trading platforms out of New Jersey.
- The Dallas Morning News reported last month that the governor's office was in talks with Nasdaq and other exchanges about moving data centers to Dallas that power billions of dollars in trades each day on Wall Street.
- Bluff ?
Vaccine Cost Discrepancy
- The European Union has struck a deal to initially pay less for Pfizer's COVID-19 vaccine candidate than the United States, an EU official told Reuters as the bloc announced on Wednesday it had secured an agreement for up to 300 million doses.
- The United States agreed to pay $19.50 per shot for 100 million doses, a smaller volume than the EU. But it has an option to buy a further 500 million under terms to be negotiated separately, and the price it will pay is unclear.
- The prices agreed by the EU in previous deals with vaccine makers have partly been influenced by liability terms, which could cause large additional legal costs if inoculated people developed unexpected conditions because of the shots.
Asia Trade Bloc
- Fifteen Asia-Pacific economies formed the world's largest free trade bloc on Sunday, a China-backed deal that excludes the United States
- Regional Comprehensive Economic Partnership (RCEP)
- RCEP groups the 10-member Association of Southeast Asian Nations (ASEAN), China, Japan, South Korea, Australia and New Zealand. It aims in coming years to progressively lower tariffs across many areas.
- RCEP will account for 30% of the global economy, 30% of the global population and reach 2.2 billion consumers
Follow up - Zombies
- America's Zombie Companies Have Racked Up $1.4 Trillion of Debt
- From Boeing Co., Carnival Corp. and Delta Air Lines Inc. to Exxon Mobil Corp. and Macy's Inc., many of the nation's most iconic companies aren't earning enough to cover their interest expenses (a key criterion, as most market experts define it, for zombie status).
---
420 Stocks ...

Stocks to watch: CGC, STZ, TLRY, CRON, MJ, NBEV
---
Love the Show?
Then how about a Donation?
---

*** NEW INTERACTIVE CHARTS ***
Winners will be getting great stuff like the new DHUnplugged Shirts (Designed by Jimbo) -
PLUS a one-of-a-kind DHUnplugged CTP Winner's certificate..

CLICK HERE FOR MORE CHARTS ON TRADING VIEW
---
UPDATE - NEW ETF - Global X Millennials Thematic ETF Challenge!
The top holdings of Global X Millennials Thematic ETF (MILN) include stocks many investors would expect, such as Facebook, LinkedIn and Amazon, which take advantage of the tech tendencies of millennials. But some names might be more surprising like real estate investment trusts AvalonBay Communities and Equity Residential, and Home Depot, which could benefit from millennials moving out of the home of their parents.
We are creating the DH Old Codger Index Portfolio to compete against this new ETF to see how "old school" stocks do in comparison. Companies in our index will include: (updated names as of 8/29/16)
We have the performance summary running (daily and since inception of 5/6/16) - DHOCI vs. Millennials ETF Battle
---
Lego Costs (Jimbo)
The cheapest place in the world to buy LEGO is Hong Kong, where the average price of the sets in our study is $111.12.
The most expensive LEGO on Earth is in Ecuador, where a single set costs $672.00.
In the United States, the average LEGO set costs $129.56.
In South America, LEGO costs almost three times as much in Argentina ($608.62) as it does in Peru ($225.13).
Denmark, where LEGO is from, is the cheapest place in Europe to buy LEGO, and the second cheapest place in the world ($115.65).
Fed Limericks
Peter Winter
What is left for the fed to do?
As markets are higher on cue,
But Don won't concede,
So Biden can't lead,
Time for the fed to review
John's Score (B)
Matt Taylor
John's getting increasingly terse
At the drivel we turn in as verse
The words they don't flow
And stall out the show
But Andrew, would it hurt to rehearse?
John's Score (PASS)
Matt Taylor
Bubbles popping and cycles reverse
We are now tech stocks adverse
The KRI is a poppin'
This run up ain't stoppin'
As the vaccine begins to disperse
John's Score (A-)
---
See this week's stock picks HERE
---
Follow John C. Dvorak on Twitter
Follow Andrew Horowitz on Twitter
---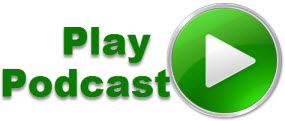 Podcast: Play in new window | Download (Duration: 57:04 — 52.5MB)
Subscribe: RSS