The election is finally over – but the results are still undecided.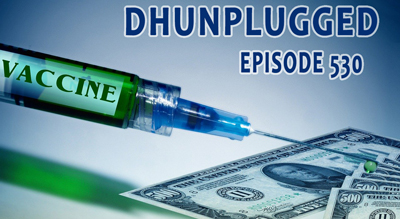 We have a vaccine – so says Pfizer and it may be a gamechanger.
Markets see buying of the under-loved and selling of the most-loved as the virus has a chance at being eradicated.
Fed Limericks are Back – PLUS we are now on Spotify and Amazon Music/Podcasts!
---
Click HERE for Show Notes and Links
DHUnplugged is now streaming live - with listener chat. Click on link on the right sidebar.
---
Love the Show?
Then how about a Donation?
---
Follow John C. Dvorak on Twitter
Follow Andrew Horowitz on Twitter
Double Dose - Split Government and Vaccine
Pandemic Woes are tempered
Biden/Harris Win Applauded by markets - but more to that story
Best Week Since April
Asking - Is it Over?
Market Update
Blasting Higher
Does earnings matter, economics if there is a vaccine?
Record cases - but does it matter if there is a vaccine?
All-Time Highs? - only things that matter are stimulus and..... Vaccine
Last week - "Questioning - Post Election Relief-Rally Ahead?"
Stream and Chatroom
- We don't mention this often enough - Live at 9PM Tuesdays with listener chatroom (dhunplugged.com)
So - Is it over?
- Pfizer vaccine has over 90% efficacy
- Does higher efficacy than expected change the story-line?
- Will people take the vaccine?
- Logistics - delivery - storage (-95 degrees?)
---- WHAT ABOUT THE ELECTION?
More Vaccine
- Russia's minister of health is on the wires saying the efficacy of its Sputnik V vaccine is over 90%.
- Brazil halts Chinese Vaccine candidate test as significant negative results and risk (China already gave vaccine to people)
Covid Tracking?
- The reopening of restaurants, gyms and hotels carries the highest danger of spreading Covid-19, according to a study that used mobile phone data from 98 million people to model the risks of infection at different locations.
- Researchers at Stanford University and Northwestern University used data collected between March and May in cities across the U.S. to map the movement of people.
- They looked at where they went, how long they stayed, how many others were there and what neighborhoods they were visiting from.
- They then combined that information with data on the number of cases and how the virus spreads to create infection models
- 98 Million? 1/3 of the population? How is this data available ?
More Covid
- San Francisco Mayor London Breed says indoor dining in the city will be suspended due to rise in COVID-19 cases 
Stimulus
- At risk of a smaller deal?
- Republican (Mitch) talking about a skinny plan now
- Another day
Rotation
- Massive Rotation Monday
- Started when Biden was expected winner
- Vaccine supercharged: Casinos, Airlines, Cruise Lines, Restaurants, Commercial Rela Estate, Smal-Caps, Regional Banks
- Vaccine news chopped: Stay at home, Furniture, Zoom, Netflix, Wayfair, Roku, Overstock, Pelaton
---- In other words a total 180 degree turn on what was not working and what was working for past months.
---- MASSIVE Volatility Monday ----
- VIX plummets after election and vaccine announcement
- Now hovering around 22
- Massive volume too!

Fake Meat Update
- Beyond Meat getting hit following headlines McDonald's (MCD) is developing its own plant-based burger
- McPlant Burger
- UPDATE - After BYND gets slammed - company out with comment that they worked with MCD on plant based meat product
------ UPDATE UPDATE - Seems that Beyond will be doing something with MCD

Real Meat Update
- Made some rocking Hickory Smoked Jalapeno Beef Jerky this weekend (Needed something to do with storm approaching)
Saying Goodbye
- Alex Trebek passed away this week
- Ken Jennings going to take over
- Will the show go on?
EV Update
- Bentley Motors plans to exclusively offer plug-in hybrid and electric vehicles by 2026 and fully electric models by 2030, the British luxury carmaker said Thursday.
- "Within a decade, Bentley will transform from a 100-year-old luxury car company to a new, sustainable, wholly ethical role model for luxury," Bentley CEO Adrian Hallmark said in a statement. He said the company aims to be completely carbon neutral by 2030.
Tesla
- Tesla Inc Chief Executive Officer Elon Musk made good on his promise to sell "Tesla Tequila" - two years after teasing the plan in a tweet, and the $250 bottles quickly flew off the virtual shelf.
- Another one of the one-time sales items the company has done to raise money (and does it well - remember the flamethrower?)
- Empty bottles of the Tequila are already being offered on eBay ($900 -$7,000)
Biden Cabinet/Appointee Update
- President Trump - No Concession but....
- Monday Morning - Covid task Force established by Biden
- Expectations to tap former derivitives market regulator Gary Gensler to advise on transition for financial industry oversight
- Gensler, who served as chair of the Commodity Futures Trading Commission (CFTC) from 2009 to 2014, will work with a team of policy experts focused on banking and markets regulators, such as the CFTC, Federal Reserve and the Securities and Exchange Commission, as part of the usual agency review process undertaken by an incoming administrations, the person said.
--- Looks like old-guard being resurrected
Tariffs
- The president-elect has called for pressure on competitors, most notably China. But he has also prioritized rebuilding relationships with U.S. allies, many of whom were angered by President Trump's tariffs.
- What is the future of these tariffs?
- The European Union will impose tariffs on $3.99 billion of Boeing jets and other U.S. goods annually as part of a long-running trade dispute, the bloc's trade chief said.
On that Note...
- Chinese state media struck an optimistic tone in Monday in editorials reacting to Democrat Joe Biden's win of the U.S. presidential elections, saying relations could be restored to a state of greater predictability and could start with trade.
- The Kremlin said on Monday it would wait for the official results of the U.S. presidential election before commenting on its outcome, and that it had noted incumbent Donald Trump's announcement of legal challenges related to the vote.
- No Kidding.....
Betting Sites
- Why is anyone paying attention to these to market market calls? Election calls?
- Somehow over the past few years these have been thought to "know something"
- Seems really kind of stupid
Retail
- Supreme, a streetwear brand with 12 stores and a cult following, is being sold to the parent company of Vans and Timberland.
- $2.1 billion deal
Currency Moves
- The yuan has hit its strongest position in more than two years, as investors bet a Democratic president and a divided Congress could lead to reduced U.S.-China tensions and a weaker dollar.
- But, that will see some headwinds now that there is question over the extent of stimulus due to vaccine status.
Bitcoin
- Ramping - hits $15,000
- The entire crypto space moving up into and post election as U.S. Dollar fades
- Monday's USD ramp put a crimp in that action.
Berkshire
- Warren Buffett's Berkshire Hathaway Inc on Saturday posted a lower operating profit as the coronavirus pandemic weighed on some of its businesses, though gains in stocks such as Apple Inc fueled a big quarterly net profit.
- The conglomerate disclosed it repurchased a record $9.3 billion of its underperforming stock in the quarter, and $16 billion so far this year, as Buffett remained unable to find huge acquisitions to spur growth.
- Berkshire also said that while some businesses are rebounding from the pandemic's depth, the pain persists at its Precision Castparts aircraft and industrial parts unit, which is expecting thousands of additional job losses.
- Third-quarter operating profit fell 32% to $5.48 billion, or about $3,488 per Class A share, from $8.07 billion a year earlier.
- Meanwhile, net income rose 82% to $30.14 billion, or $18,994 per Class A share, from $16.52 billion, or $10,119 per share, a year earlier.
Lyft Update
- Still losing LOTS of money
- Earnings out tonight - stock up 5% on the news that they are getting into the food delivery business.
---- Maybe they should announce that they are getting into the vaccine delivery business - that would work
- (UBER HIT ALL TIME HIGH THIS WEEK)
---
420 Stocks ...

Stocks to watch: CGC, STZ, TLRY, CRON, MJ, NBEV
---
Love the Show?
Then how about a Donation?
---

*** NEW INTERACTIVE CHARTS ***
Winners will be getting great stuff like the new DHUnplugged Shirts (Designed by Jimbo) -
PLUS a one-of-a-kind DHUnplugged CTP Winner's certificate..

CLICK HERE FOR MORE CHARTS ON TRADING VIEW
---
UPDATE - NEW ETF - Global X Millennials Thematic ETF Challenge!
The top holdings of Global X Millennials Thematic ETF (MILN) include stocks many investors would expect, such as Facebook, LinkedIn and Amazon, which take advantage of the tech tendencies of millennials. But some names might be more surprising like real estate investment trusts AvalonBay Communities and Equity Residential, and Home Depot, which could benefit from millennials moving out of the home of their parents.
We are creating the DH Old Codger Index Portfolio to compete against this new ETF to see how "old school" stocks do in comparison. Companies in our index will include: (updated names as of 8/29/16)
We have the performance summary running (daily and since inception of 5/6/16) - DHOCI vs. Millennials ETF Battle
---
Virgin's Hyperloop
- Richard Branson's Virgin Hyperloop has completed the world's first passenger ride on a super high-speed levitating pod system, the company said on Sunday, a key safety test for technology it hopes will transform human and cargo transportation.
- Virgin Hyperloop executives Josh Giegel, its Chief Technology Officer, and Sara Luchian, Director of Passenger Experience, reached speeds of up to 107 miles per hour (172 km per hour) at the company's DevLoop test site in Las Vegas, Nevada, the company said.
- The hope is to get to speeds of 600 MPH????
Mets - SOLD
- Billionaire hedge fund manager Steve Cohen on Friday completed the purchase of the New York Mets baseball team in a reported $2.4 billion deal, a record for a North American sports franchise.
IPOs
- Airbnb Inc plans to make its IPO registration public next week, putting it on course for a New York stock market debut in December even as the COVID-19 pandemic intensifies, two people familiar with the matter said on Thursday.
Fed Limericks
Andrew Horowitz
There is a new Pres named Biden
Who sat in his basement a-hidin'
When it comes to his picks
It's back to the old tricks
As Yellen for Treasury he's decid'n
John's Score (A)
---
See this week's stock picks HERE
---
Follow John C. Dvorak on Twitter
Follow Andrew Horowitz on Twitter
---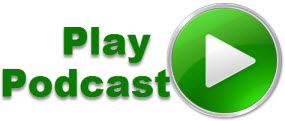 Podcast: Play in new window | Download (Duration: 1:02:16 — 57.3MB)
Subscribe: RSS