Markets react to new lock-downs and virus "surge".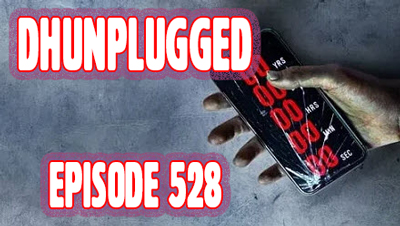 Countdown – one week from the election and investors are bracing for the results. Will it be a contested election or a landslide?
Big tech earnings on tap – which companies will gain and which got ahead of their skis?
Fed Limericks are Back – PLUS we are now on Spotify and Amazon Music/Podcasts!
---
Click HERE for Show Notes and Links
DHUnplugged is now streaming live - with listener chat. Click on link on the right sidebar.
---
Love the Show?
Then how about a Donation?
---
Follow John C. Dvorak on Twitter
Follow Andrew Horowitz on Twitter
DAYS - not Weeks to go - COUNTDOWN
Narrative Changing - Biden now Good for Markets
Supreme Court tilt completed
Big Swoosh - Markets crumple after news on Stimulus
NEWS - Nothing different.
The CTP for XOM is ON!
Market Update
Markets Spooked by uptick in Covid Cases/Infections
Plenty of M&A - AMD buying Xilinx - All Stock deal
Stimulus seal dead until after election - Senate on recess
Investors eyeing earnings with too much optimism? or too much concern?
Covid News
- Nothing good....
- Case/Infections Up - Record Daily count over the weekend (Case vs Infection discussion on N/A)
- El Paso Texas - Stay at home REQUEST... But still encourages everyone to go and vote
- Vice President Mike Pence will not quarantine himself despite several of his aides testing positive for coronavirus
---- He is an essential worker and therefore does not have to abide by CDC protocols
- Italy reported a new daily record of 21,273 coronavirus cases with 128 deaths, health ministry figures showed on Sunday as the government tightened restrictions further to try to bring the accelerating rise in case numbers under control.
- Angela Merkel planning "light" lockdown for Germany, which will focus on bars and restaurants
Dunkin' Brands
- Dunkin Brands Group Inc is nearing a deal to sell itself to a private equity-backed restaurant company for $106 per share
- Been public company since 2011
- Dunkin is preparing sell itself to Inspire Brands, a multi-brand restaurant company
---- Arby's, Buffalo Wild Wings, Sonic Drive-In, Jimmy John's, and Rusty Taco
Murder Hornets Update
- last week - entomologists at the Washington State Department of Agriculture (WSDA) captured two live giant hornets that had been caught in a trap.
- They attached radio trackers to the insects, one of which led them back to a nest in a tree in the town of Blaine the following day.
- Tracked and removed a nest
JP Morgan - Smartphone Card Reader
- Getting into the small-biz card business even deeper
- Competition to Square and PayPal
- The bank is rolling out a checking account that is paired with a new fintech-inspired service called QuickAccept
- QuickAccept lets merchants take card payments within minutes, either through a mobile app or a contactless card reader, and users will see sales hit their Chase business accounts on the same day.
--- That fast funding is offered free, unlike competitors including Square, which typically take a day or more and charge a 1.5% fee to make instant transfers to external accounts.
Quibi Update - Official
- Quibi, the short-form entertainment service for mobile devices, will shut down operations just over six months after its launch
- The company, which was founded by Hollywood producer Jeffrey Katzenberg and former HP CEO Meg Whitman, raised nearly $2 billion ahead of its launch in April.
- The app features short-form news and entertainment videos running 10 minutes or less in length.
- This must have been really bad to fail in a time that content is king
AirBnB
- Home rental company Airbnb Inc last Wednesday said it was hiring former Apple designer Jony Ive and his firm to design new Airbnb products and services under a multi-year deal.
- Getting closer to jazzing up site/app ahead of IPO
- Ive spent nearly three decades at Apple, leading the design of the candy-colored iMacs that helped Apple re-emerge from near death in the 1990s and the design of the iPhone. (He left Apple last year)
- Airbnb Chief Executive Brian Chesky said Ive will also help develop the Airbnb internal design team.
Intel - Yikes
- Intel Corp reported that margins tumbled in the latest quarter as consumers bought cheaper laptops and pandemic-stricken businesses and governments clamped down on data center spending, news that sent its shares down 10%.
- Chip sales are booming, but customers want lower-priced chips rather than Intel's pricier high-performance offerings, dragging down overall gross margins.
- Intel sold a higher volume of less-profitable chips in its PC business, driving operating margins down to 36% in the third quarter from 44% a year earlier.
HOGS
- Harley-Davidson posts best Q3 income since 2015 amid restructuring
- Freedom of travel
Needlepoint Bipolar Ionization
- Something here?
- GPS' NPBI technology safely cleans indoor air. This patented technology produces a high concentration of positive and negative ions, delivering them to the space via the ventilation system.
- Within the air stream, ions attach to particles, where they combine, become larger and are more easily filtered from the air.
- When ions come in contact with pathogens, they disrupt the pathogens' surface proteins, rendering them inactive.
- Aside from Trane - who else in this space? (JCI)
Eloooon
- Tesla Inc.'s Elon Musk collected the fourth tranche of his moonshot award this month, bringing his aggregate haul to US$11.8 billion.
- The company recently surpassed the performance thresholds for market value and adjusted earnings before adjusted interest, taxes, depreciation and amortization, according to a regulatory filing on Monday, unlocking yet another 8.44 million options for the billionaire chief executive officer.
ANT Group IPO
- Ant Group's long-awaited initial public offering could raise roughly $34.4 billion when the company goes public next week.
- The IPO will take place on both the Hong Kong stock exchange and the Shanghai's STAR Market. Ant is offering 1.67 billion shares in both Hong Kong and Shanghai, representing $17.2 billion in Hong Kong at 80 Hong Kong dollars a share and in Shanghai at 68.8 yuan
- At $34.4 billion, the Ant IPO is the largest ever and easily outpaces the $26 billion offering from Saudi Aramco
AMD Deal
- Advanced Micro Devices Inc. said Tuesday it has reached an agreement to acquire Xilinx Inc. in an all-stock deal valued at $35 billion.
- Xilinx shareholders Will receive 1.7234 share of AMD for each share owned, equal to $143 in cash.
- Diversifies AMD portfolio and entry to auto biz and other areas that they say is going to be accretive from day 1
Confidence
- The Conference Board's Consumer Confidence Index slipped to 100.9 in October (Briefing.com consensus 101.9) from a downwardly revised 101.3 (from 101.8) in September.
- The key takeaway from the report is that consumers are feeling less confident about the short-term outlook, as the rise in coronavirus cases and still-high unemployment levels have contributed to concerns about job prospects.
ANNOUNCMENT
- No Agenda Podcast - Thursday and Sundays at 12 Noon (ET)
- Adam Curry guest on next week's TDI Podcast
--- What questions should I ask him?
Media and More
- Amazon: Fox Business reporter Charlie Gasparino tweets "Investment bankers talking up the possibility of Bezos buying CNN as AT&T (T) looks to shed assets amid massive debt load following TimeWarner deal"
--- GOP mega-donor Sheldon Adelson considers selling his Las Vegas Sands casinos - What is wrong with this headline from CNN?

Industrials - Earnings
- Results from industrial giants Caterpillar and 3M show demand from commercial customers is on shaky ground as the Covid-19 pandemic continues to disrupt work routines and commerce.
Bitcoin Rising Again
- Up 90% YTD
- Nearing $14,000
---
420 Stocks ...

Stocks to watch: CGC, STZ, TLRY, CRON, MJ, NBEV
---
Love the Show?
Then how about a Donation?
---

*** NEW INTERACTIVE CHARTS ***
Winners will be getting great stuff like the new DHUnplugged Shirts (Designed by Jimbo) -
PLUS a one-of-a-kind DHUnplugged CTP Winner's certificate..

CLICK HERE FOR MORE CHARTS ON TRADING VIEW
---
UPDATE - NEW ETF - Global X Millennials Thematic ETF Challenge!
The top holdings of Global X Millennials Thematic ETF (MILN) include stocks many investors would expect, such as Facebook, LinkedIn and Amazon, which take advantage of the tech tendencies of millennials. But some names might be more surprising like real estate investment trusts AvalonBay Communities and Equity Residential, and Home Depot, which could benefit from millennials moving out of the home of their parents.
We are creating the DH Old Codger Index Portfolio to compete against this new ETF to see how "old school" stocks do in comparison. Companies in our index will include: (updated names as of 8/29/16)
We have the performance summary running (daily and since inception of 5/6/16) - DHOCI vs. Millennials ETF Battle
---
Election
- More than 60 million Americans already have cast their ballots, surpassing an estimated early-votes total of about 58 million for the 2016 election.
- Breaks record, but is this news or any surprise ?
Fed Limericks
Chris Wilding
The money machine at the Fed
Broke down, flashing amber, then red.
As markets retreated
They control alt deleted
Money flowed! Yet investors still fled...

John's Score (A)
---
See this week's stock picks HERE
---
Follow John C. Dvorak on Twitter
Follow Andrew Horowitz on Twitter
---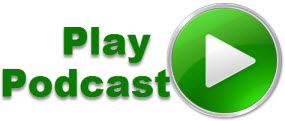 Podcast: Play in new window | Download (Duration: 57:09 — 52.6MB)
Subscribe: RSS