The countdown continues – and 3 "E's" are in focus – the Economy, Election and Earnings.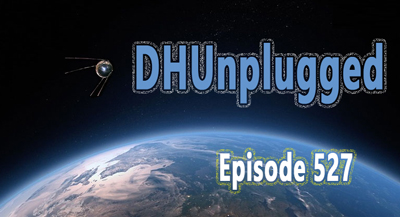 Twitter is down – some suspicious timing, SpaceX reaches a milestone and a follow up on the PPP program.
A Zoom reveal – oops…
Fed Limericks are Back – PLUS we are now on Spotify and Amazon Music/Podcasts!
---
Click HERE for Show Notes and Links
DHUnplugged is now streaming live - with listener chat. Click on link on the right sidebar.
---
Love the Show?
Then how about a Donation?
---
Follow John C. Dvorak on Twitter
Follow Andrew Horowitz on Twitter
48 Hour Notice Given
2 Weeks from Today - Election... Will we have a quick winner?
Final Prez Debate Thursday Night
Earnings - Tech on the Way
Oops! Jeffery Toobin Zoom Reveal
Election Odds...
Market Update
Market Bracing for No-Stimulus Agreement
Tax Hikes under Biden? (if Elected)
Banks continue to Rollover- Low Rates Forever
Inflation - PPI Hot, CPI, Not
Market watching the Triple E's
- Economics, Elections, Earnings
Thoughts on the competing the "Town Halls"?
- Why were they scheduled at the same time?
- Media seemed hostile toward Trump - Trump had to be on defence
- Media seemed easy on Biden - softball questions
Election Odds
- John/Andrew Picks to Win
Chris Cristie - Change-up
- Former New Jersey Gov. Chris Christie on Thursday urged Americans to wear masks to fight the coronavirus that put him in intensive care for seven days, and warned the virus is "something to take very seriously."
- "I believed that when I entered the White House grounds, that I had entered a safe zone, due to the testing that and I and many others underwent every day. I was wrong. I was wrong to not wear a mask at the Amy Coney Barrett announcement and I was wrong not to wear a mask at my multiple debate prep sessions with the President and the rest of the team," Christie said in a statement obtained by NBC News.
Covid Switching Sides - Dems Now?
- Sen. Kamala Harris (D-Calif.) will pause her travel through Sunday after her communications director tested positive for the coronavirus.
No Honor Among Thieves
- Houston technology executive Robert Brockman has been charged in the biggest tax evasion case in U.S. history after fellow billionaire Robert Smith turned against him to avoid prosecution himself, the Justice Department said on Thursday.
- Brockman, chief executive of Ohio-based Reynolds and Reynolds Co, hid $2 billion in income from the Internal Revenue Service over two decades, using a web of off-shore companies in Bermuda and St. Kitts and Nevis, according to an indictment unsealed on Thursday.
- He faces seven counts of tax evasion, six counts of failing to file reports disclosing foreign bank accounts, and numerous other counts including wire fraud, money laundering and evidence tampering.
Jeff Toobin
- Zoom Reveal
New Debate Rules
- Mics will be muted for exclusive segments
- Open mics remainder
- Will this help?
Twitter - Pulled "Smoking Gun" tweet and then...
- Twitter down for an hour or so
- Twitter's website was down Thursday afternoon, with users who tried to visit the service greeted by an error message.
- A note on the company's status website showed that Twitter was investigating an irregularity with its application Programming Interface, or API.
Brokerage Account Hacks
- Hackers have turned to the dark web, where log-ins for accounts at major brokerage firms are listed for sale
- For just a few dollars, criminals are selling credentials for customers of E*Trade, Charles Schwab, TD Ameritrade, Robinhood and others, according to New York-based security firm Intsights.
- Make sure you login is secure and use 2F Authentication if possible
PPP Follow Up
- The Treasury Department privately encouraged banks to prioritize existing clients when implementing the federal government's Paycheck Protection Program that provided coronavirus relief to small businesses, according to a report Friday from a House oversight panel.
- "As a result, small businesses that were truly in need of financial support during the economic crisis often faced longer waits and more obstacles to receiving PPP funding than larger, wealthier companies," the congressional panel said in statement.
- We know this was an issue with banks - plenty of reports of people without relationships being locked out of first round
- NEXT ROUND? How will they protect the $$ and provide to those in need (after all of the mishaps and fraud?)
More PPP
- Wells Fargo & Co. fired more than 100 employees suspected of improperly collecting coronavirus relief funds, according to a person with knowledge of the situation.
- The firm determined that the staffers defrauded the Small Business Administration "by making false representations in applying for coronavirus relief funds for themselves," according to an internal memo reviewed by Bloomberg
- How does this company stay in business?
Firearm Sales Skyrocket
- Smith & Wesson estimated that firearms to new buyers accounted for about 40% of sales this year, an estimate he called conservative and "double the national average" in past years.
- In a Sept. 2 call, Sportsman's Warehouse Holdings Inc CEO Jon Barker said the company estimated that 5 million people purchased firearms for the first time across the industry in the first seven months of the year
- In a statement to Reuters, Walmart Inc acknowledged supply shortages in outdoor products including hunting but provided no details of its gun and ammunition sales or inventory
- Eight of the top 10 all-time weeks for background checks have happened this year, according to NICS data that goes back to 1998.
- Is this related to the Pandemic or the Election? Both or neither?
Tesla Price Cut
- Tesla Inc will further cut the price of its Model S "Long Range" sedan in the United States to $69,420, the electric carmaker's chief executive, Elon Musk, announced in a tweet
- $69,420 -  Hardy harrharr
Bankruptcies
- The number of business bankruptcies and insolvencies in most countries has declined this year through the coronavirus pandemic as the world is seeing far fewer bankruptcies than it did in 2019.
- The number of zombies globally increased in 2019 for the third straight year and was on pace to reach one in five S&P 500 companies in the U.S. this year before the pandemic.
Apple iPhone 12
- Any thoughts?
- Estimated to have sold 2 million phones right after announcement - a big uptick from the iPhone 11
- New Homepod Mini - with intercom/bullhorn feature?
- 5G Feature - Verizon
- No Charging block - need to change to USB-C?
---- Company says they are doing this to save on carbon footprint
Race to Space
- SpaceX on Sunday launched another batch of 60 of its internet-beaming Starlink satellites, growing its constellation even further. That makes 835 Starlink satellites launched thus far, though not all of those are operational
- Starlink is a satellite internet constellation being constructed by SpaceX providing satellite Internet access.
- The constellation will consist of thousands of mass-produced small satellites in low Earth orbit (LEO), working in combination with ground transceivers.
- Space Junk? Getting crowded up there?
Rent-a-Theater
- AMC has begun to offer the option through its site, with prices for renting out a theater starting at a surprisingly reasonable $99 (though not in New York, Alaska and Hawaii).
- Attendees can invite as many as 20 people to a screening, which consists of classic titles like Jurassic Park and Halloween-centric fare like The Nightmare Before Christmas. Prices go up from there. New titles like Tenet and The New Mutants, cost up to $349 for a single screening.
Quick Question
- What happened to the WeChat and TikTok ban?
GameStop and Microsoft
- GameStop and Microsoft have entered into a multiyear agreement that gives the video game retailer a cut of every digital purchase made on any Xbox consoles it directly sells going forward - even if not puchased through GameStop
- The new revenue sharing deal is said to give GameStop a percentage of any digital sales made on those Xbox consoles, including digital downloads of full games and DLC, in-game microtransactions, and any subscriptions
- Weird
---
420 Stocks ...

Stocks to watch: CGC, STZ, TLRY, CRON, MJ, NBEV
---
Love the Show?
Then how about a Donation?
---

*** NEW INTERACTIVE CHARTS ***
Winners will be getting great stuff like the new DHUnplugged Shirts (Designed by Jimbo) -
PLUS a one-of-a-kind DHUnplugged CTP Winner's certificate..

CLICK HERE FOR MORE CHARTS ON TRADING VIEW
---
UPDATE - NEW ETF - Global X Millennials Thematic ETF Challenge!
The top holdings of Global X Millennials Thematic ETF (MILN) include stocks many investors would expect, such as Facebook, LinkedIn and Amazon, which take advantage of the tech tendencies of millennials. But some names might be more surprising like real estate investment trusts AvalonBay Communities and Equity Residential, and Home Depot, which could benefit from millennials moving out of the home of their parents.
We are creating the DH Old Codger Index Portfolio to compete against this new ETF to see how "old school" stocks do in comparison. Companies in our index will include: (updated names as of 8/29/16)
We have the performance summary running (daily and since inception of 5/6/16) - DHOCI vs. Millennials ETF Battle
---
Getting Creative
- Singapore Airlines Ltd. sold out seats to eat lunch on a grounded jet at the airport.
- Tickets ranged from $40 for economy to $474 for a private suite.
- Demand is so strong that the airline is adding dinner service and extra days to what was supposed to be a two-day stunt.
- For those who miss out, it will even deliver meals, along with an amenity kit, to a private residence for a mere $650.
NY HOLE
- New York governments and authorities are projecting $59 billion of revenue shortfalls through 2022 because of the continuing coronavirus crisis, one of the deepest funding holes of any state.
- How does the state recover from this?
Tesla
- Cancels its 7-day no-questions- asked return policy last week
Fed Limericks
The Limerick King @TheLimerickKing
The Banks are destroying our nations
Their weapons are asset inflations
They set interest low
So assets will grow
These prices are pure fabrications

John's Score (B)
John Potts
Once we had Powel for the fed chair,
When Covid turned our markets a bear,
Our money got looser,
Wall Street the seducer!
Recession rally away our despair.
John's Score (B-)
---
See this week's stock picks HERE
---
Follow John C. Dvorak on Twitter
Follow Andrew Horowitz on Twitter
---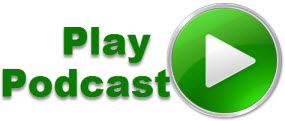 Podcast: Play in new window | Download (Duration: 59:29 — 54.7MB)
Subscribe: RSS