Mixed news on a vaccine hit markets. Pandemic plays are raging higher again.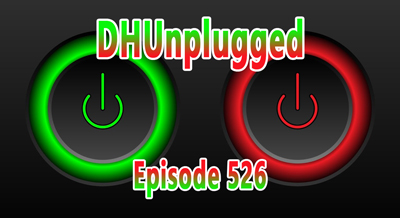 One major investors says holding 25% of this metal may be reasonable right now.
Banks are reporting earnings this week – we will look into what they are saying.
Fed Limericks are Back – PLUS we are now on Spotify and Amazon Music/Podcasts!
---
Click HERE for Show Notes and Links
DHUnplugged is now streaming live - with listener chat. Click on link on the right sidebar.
---
Love the Show?
Then how about a Donation?
---
Follow John C. Dvorak on Twitter
Follow Andrew Horowitz on Twitter
Stimulus ON-OFF-ON-OFF-ON-ON-OFF
The VP Debate - Calm - Boring (Relatively)
No Fear Markets - Rally Mode Over Past Week
Covid - EuroLockdowns
The Best Clam Chowder Found!
Market Update
Just Buy - Discount News
Earnings Season - Banks Reporting
Covid Rise - Good for Stimulus Bets?
JNJ Trial Halted - AND ONE MORE TODAY

Stimulus?
- Is there a plan here with this on-off and off-on negotiation?
- Feels like what we saw during the China Trade Deal days
Clam Chowder Update
- Been Searching - could be in Cedar key Florida
- Tony's - Cedar key Florida (West Coast)
- 50% Butter/Cream with Clams!
The New Toilet Paper Shortage
- If you're looking to buy a new fridge you may be out of luck.
- Earlier in the pandemic, there was a run on toilet paper.
- Now it seems that customers looking to buy a refrigerator are facing long waiting times as models are back-ordered across the country.
- There are also shortages for other major appliances including dishwashers, dryers and some microwaves.
JP Morgan Earnings
- JPMorgan Chase beats by $0.67; beats on revs
- Loan loss provisions were better than expected
- Banking revenue up 6%, Investment banking up 12%
- NIM compression hurt (expected)
Citigroup Earnings
- Reports Q3 (Sep) earnings of $1.40 per share, $0.53 better than the S&P Capital IQ Consensus of $0.87; revenues fell 6.9% year/year to $17.3 bln vs the $17.18 bln S&P Capital IQ Consensus.
- Citigroup's allowance for credit losses on loans was $26.4 bln at quarter end, or 4.00% of total loans, compared to $12.5 bln, or 1.82% of total loans, at the end of the prior-year period.
J&J Vaccine
- Johnson & Johnson temporarily pauses all dosing in its Janssen COVID-19 vaccine candidate clinical trials due to an unexplained illness in a study participant; it is not always immediately apparent whether a participant received a study treatment or a placebo
- Eli Lillcy today: "We are aware that, out of an abundance of caution, the ACTIV-3 independent data safety monitoring board (DSMB) has recommended a pause in enrollment,"
Disney - Trying Hard
- Walt Disney said on Monday it had restructured its media and entertainment businesses to accelerate growth of Disney+ and other streaming services, which have become increasingly popular with consumers.
- Under the reorganization, Disney will separate the management of its content and distribution to be more responsive to consumer demands.
- The move came days after activist investor Daniel Loeb of hedge fund Third Point urged Disney to forgo a dividend payment and double its programming investment in streaming.
Florida Sports
- Dolphin Fans - 100% capacity at Hard Rock for NFL games
- Florida Gators coach Dan Mullen comments about wanting to pack 90,000 college football fans inside Ben Hill Griffin Stadium during the coronavirus pandemic.
Facebook - Holocaust Posts
- Facebook is banning posts that deny or distort the Holocaust and will start directing people to authoritative sources if they search for information about the Nazi genocide.
- Facebook CEO Mark Zuckerberg announced the new policy Monday, the latest attempt by the company to take action against conspiracy theories and misinformation ahead of the U.S. presidential election three weeks away.
Foxconn - Wisconsin
- In a letter to the Taiwan-based company's Vice Chairman Jay Lee, Wisconsin's economic development agency said Foxconn was a long way away from building the large TV screens it had proposed in 2017, when it promised to eventually create 13,000 jobs in the state.
- Seems that well off required employees working at plant
- Wisconsin not going to grant the tax credits to Foxconn (2nd year in a row)
Robinhood - Accounts Robbed
- A handful of Robinhood users who said their accounts had been liquidated by thieves
- One user, Bill Hurley, a Connecticut metal worker who told Bloomberg he lost $5,000 in stock and bitcoin in a theft, said it took Robinhood two weeks to respond to his requests for assistance.
- Robinhood told Bloomberg the thieves targeted individuals' email accounts and did not gain access from an internal security breach
Lindsay Graham Debate
- Hours before a second scheduled debate between U.S. Sen. Lindsey Graham and Democratic challenger Jaime Harrison, event organizers were forced Friday to change the format, offering back-to-back, one-on-one interviews — rather than a debate — following a day of campaign clashes over Covid-19 that stirred doubts of whether the matchup would go on at all.
- Graham, who took a test last week, refused, saying he had "taken the coronavirus threat to our state and nation very seriously," but had been told by the Senate physician no further testing was needed.
NY Real Estate
- September proved to be another winning month for bargain-hunters committed to finding a place in New York City's costliest borough -- and another month of worry for landlords trying to fill mounting vacancies.
- Apartment listings tripled from a year earlier to 15,923, the largest monthly inventory in records dating back to 2006, according to a report Thursday by appraiser Miller Samuel Inc. and brokerage Douglas Elliman Real Estate. The vacancy rate set a new high for the fifth straight month, rising to 5.75%.
- Rents, on average, lowest since 2013
Digital Currency - Stablecoin
- Central banks set out to regulate cross-border stablecoins like Facebook's planned Libra with a common approach on Tuesday, saying more rules may later be needed to ensure stability.
- The prospect of a currency-backed stablecoin being used by billions of people on Facebook has galvanised central banks into putting together rules and into considering how they could launch their own digital currency.
- Bitcoin rising again over the last week after newflow positive for outlook
Bahhhh - Boooo
- A couple of weeks ag0 - President Donald Trump banned U.S. citizens from bringing home rum or cigars from Cuba and from staying at Cuban government-owned hotels
- What happened to the "Rebuild-Cuba" plan ?
- It has to be worse there now then when I was there 3 years ago
John - Explain
- The U.S. Justice Department recently unveiled a proposal that seeks to limit legal protections for internet platforms on managing content.
- The proposal, which takes aim at Facebook Inc, Twitter Inc and Alphabet Inc's Google, would need congressional approval and is not likely to see action until next year at the earliest.
- This could be an amazing opportunities for lawyers!
C A R E S Acronym
- There is FANG (Facebook etc...)
- Now CARES Stocks - Cruises, Casinos, Airlines, Restaurants, Entertainment, and Storefront/Shops
---
420 Stocks ...

Stocks to watch: CGC, STZ, TLRY, CRON, MJ, NBEV
---
Love the Show?
Then how about a Donation?
---

*** NEW INTERACTIVE CHARTS ***
Winners will be getting great stuff like the new DHUnplugged Shirts (Designed by Jimbo) -
PLUS a one-of-a-kind DHUnplugged CTP Winner's certificate..

CLICK HERE FOR MORE CHARTS ON TRADING VIEW
---
UPDATE - NEW ETF - Global X Millennials Thematic ETF Challenge!
The top holdings of Global X Millennials Thematic ETF (MILN) include stocks many investors would expect, such as Facebook, LinkedIn and Amazon, which take advantage of the tech tendencies of millennials. But some names might be more surprising like real estate investment trusts AvalonBay Communities and Equity Residential, and Home Depot, which could benefit from millennials moving out of the home of their parents.
We are creating the DH Old Codger Index Portfolio to compete against this new ETF to see how "old school" stocks do in comparison. Companies in our index will include: (updated names as of 8/29/16)
We have the performance summary running (daily and since inception of 5/6/16) - DHOCI vs. Millennials ETF Battle
---
The Bond King's Prediction
- 'Within 18 months, it's going to crack pretty hard. I think that you want to be avoiding it for the time being. When the next big meltdown happens, I think the U.S. is going to be the worst performing market, actually, and that'll have a lot to do with the dollar weakening.'
- Jeffrey Gundlach - likes gold now and says a 25% position in a portfolio right now is not unreasonable
Fed Limericks
Andrew's Turn....
Jay Powell is trying to be Yellen
Lower rates he is a sellin'
For his goal up ahead
Is the dollar to shred
This crime should make him a felon
John's Score (A-)
---
See this week's stock picks HERE
---
Follow John C. Dvorak on Twitter
Follow Andrew Horowitz on Twitter
---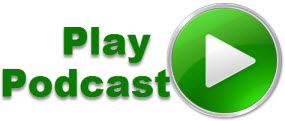 Podcast: Play in new window | Download (Duration: 1:03:49 — 58.7MB)
Subscribe: RSS