Asking the question: Is the correction over?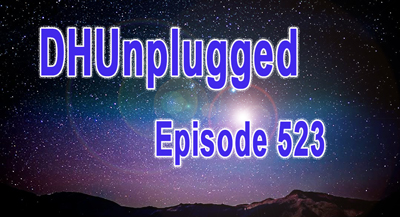 The BigMac Index discussed, along with a dive into the TikTok drama.
Noodle stats and new lock-downs. Plus a review of the Apple event – what is coming? Fed Limericks are Back – PLUS we are now on Spotify !
Fed Limericks are Back – PLUS we are now on Spotify !
---
Click HERE for Show Notes and Links
DHUnplugged is now streaming live - with listener chat. Click on link on the right sidebar.
---
Love the Show?
Then how about a Donation?
---
Follow John C. Dvorak on Twitter
Follow Andrew Horowitz on Twitter
Asking if the Correction Over?
Awaiting the FOMC Rate Decision
TikTok Drama continues - China weighs in
A New T-Day Macy's Parade Format
The Big Mac Index - What is it saying about the Dollar and Pound?
A look at today's Apple Event
Market Update
NASDAQ bumping the 50 DMA - Bouncing (1st time since April)
SPACs are still attracting $$$$
Vaccine hopes helping post-pandemic trade
Sports Gambling Stocks Moving
WHALE UPDATE
- Softbank is now going to review its option strategy (LOL)
- Shedding assets - Chipmaker Nvidia has agreed to buy Arm Holdings, a designer of chips for mobile phones, from SoftBank in a deal worth $40 billion, the companies announced Sunday.
- The deal will include $21.5 billion in Nvidia stock and $12 billion in cash, including $2 billion payable at signing.
- Softbank acquired Arm in 2016 for $31.4 billion in 2016 in one of its largest acquisitions ever.
Creative Airlines
- Delta Air Lines said Monday that it will borrow $6.5 billion backed by its frequent-flyer program, the third airline to tap its loyalty platform to shore up liquidity during the coronavirus crisis.
- The airline plans to sell senior secured notes and enter into a new term loan, both backed by its SkyMiles program.
More Airlines
- United Airlines Holdings Inc. packs its the charter flights for sport teams with young, blond crews and bars older flight attendants from working the plum routes, according to a new lawsuit.
- In so doing, the airline bases the value of workers "entirely on their racial and physical attributes, and stereotypical notions of sexual allure," according to two veteran flight attendants who sued Friday in California.
- The attendants -- a Black woman who has worked for the airline for 28 years and a Jewish woman with 34 years of tenure -- say that they both tried repeatedly and unsuccessfully to get assigned to work the charter flights.
- United Airlines "has adopted and continues to implement procedures that are designed to ensure that young, white, blond/blue-eyed, female employees receive positions with the charter program, while more senior, and Black and Jewish employees such as plaintiffs, do not," they said in the complaint.
TikTok Drama
- China says that they would rather shut down TikTok in USA than have a forced sale
- Microsoft out of deal
- Oracle said to partner to oversee data privacy - not sure how this looks and if Oracle taking a piece of ownership
- In response - Alphabet launches YouTube Shorts, a mobile short-form video production platform
PepSleep
- Doctors and dentists are reporting more cases of cracked teeth and insomnia as the coronavirus pandemic takes a toll on the nation's stress levels.
- PepsiCo's latest drink Driftwell is pitching itself as a way to combat the problem.
- The enhanced water drink contains 200 grams of L-theanine, an amino acid that's found in green and black teas and some mushrooms. A few studies have suggested that the ingredient can improve sleep quality and can help reduce the physical reaction of stress.
Noodle Stats
- Instant Noodles have been in high demand during the coronavirus pandemic, but even before that the quick and cheap meal was a popular choice for many. According to the World Instant Noodles Association, demand reached 106 billion servings in 2019.
- FWIW - The home of the instant noodle is Japan, where the first "dehydrated ramen" packages hit markets in 1958
BigMac Index
- It is based on the theory of purchasing-power parity (PPP), the notion that in the long run exchange rates should move towards the rate that would equalise the prices of an identical basket of goods and services (in this case, a burger) in any two countries.
- A Big Mac costs £3.39 in Britain and US$5.71 in the United States. The implied exchange rate is 0.59.
- The difference between this and the actual exchange rate, 0.79, suggests the British pound is 25.1% undervalued
APPLE EVENT
-
Election News
- Michael Bloomberg, who spent $1 billion on his 2020 Democratic presidential bid before dropping out, plans to inject at least $100 million to help Democrat Joe Biden's effort against Republican President Donald Trump in the important swing state of Florida.
- Trumps money lead over Biden has evaporated after big early spends and better fundraising numbers from Biden recently
- (Biden $364m in August to $210m for Trump)
LOCK DOWN
- Israel will enter a three-week nationwide lockdown starting on Friday to contain the spread of the coronavirus after a second- wave surge of new cases, Prime Minister Benjamin Netanyahu said on Sunday.
- During the lockdown, which comes during the Jewish high-holiday season, Israelis will have to stay within 500 metres of their houses, but can travel to workplaces that will be allowed to operate on a limited basis.
- Schools and shopping malls will be closed but supermarkets and pharmacies will remain open. The public sector will operate with fewer staff, but non-governmental offices and businesses will not have to close, as long as they do not accept customers.
ROBO-Taxi
- Baidu today launched the Apollo Go Robotaxi service in Beijing, becoming the first company to allow people in China's capital to use robotaxis. The service encompasses the largest total area and longest road network of about 700 kilometers for a manned autonomous driving test area in China, with nearly 100 pick-up and drop-off stations covering residential and business areas in Yizhuang, Haidian, and Shunyi districts.
Macy's Thanksgiving-Day Parade
- This year the celebration will shift to a television only special presentation, showcasing the Macy's Parade's signature mix of giant character helium balloons, fantastic floats, street performers, clowns, and heralding the arrival of the holiday season with Santa Claus.
- Reducing the overall number of participants by approx. 75% and splitting the remaining participants over two days.
- All participants will be appropriately socially distanced during performances and be required to wear face coverings and additional personal protective equipment depending on their role.
- Shifting to a television-broadcast-only production, with staging for Parade elements focused solely in/around the Herald Square area of Midtown Manhattan.
Scandalous World
-  Automaker Daimler AG and subsidiary Mercedes-Benz USA have agreed to pay $1.5 billion to the U.S. government and California state regulators to resolve emissions cheating allegations, officials said Monday.
- The U.S. Department of Justice, Environmental Protection Agency and the California attorney general's office say Daimler violated environmental laws by using so-called "defeat device software" to circumvent emissions testing and sold about 250,000 cars and vans in the U.S. with diesel engines that didn't comply with state and federal laws.
- The settlement, which includes civil penalties, will also require Daimler to fix the vehicles, officials said.
Vegas - No Smoke?
- One of the last Las Vegas Strip resorts to reopen after coronavirus closures will be the first to be smoke-free, MGM Resorts International announced Monday.
- Is this going to be a thing?
FedEx Hiring!
- Expects to add more than 70,000 positions in the lead-up to this Peak season, with the majority of those added to the FedEx Ground network.
---
420 Stocks ...

Stocks to watch: CGC, STZ, TLRY, CRON, MJ, NBEV
---
Love the Show?
Then how about a Donation?
---
*** NEW INTERACTIVE CHARTS ***
Winners will be getting great stuff like the new DHUnplugged Shirts (Designed by Jimbo) -
PLUS a one-of-a-kind DHUnplugged CTP Winner's certificate..

CLICK HERE FOR MORE CHARTS ON TRADING VIEW
---
UPDATE - NEW ETF - Global X Millennials Thematic ETF Challenge!
The top holdings of Global X Millennials Thematic ETF (MILN) include stocks many investors would expect, such as Facebook, LinkedIn and Amazon, which take advantage of the tech tendencies of millennials. But some names might be more surprising like real estate investment trusts AvalonBay Communities and Equity Residential, and Home Depot, which could benefit from millennials moving out of the home of their parents.
We are creating the DH Old Codger Index Portfolio to compete against this new ETF to see how "old school" stocks do in comparison. Companies in our index will include: (updated names as of 8/29/16)
We have the performance summary running (daily and since inception of 5/6/16) - DHOCI vs. Millennials ETF Battle
---
Space Travel
- Virgin Galactic plans to conducts its next crewed spaceflight test on Oct. 22, according to documents the company filed with the Federal Communications Commission on Tuesday.
- The flight will be the first of two that the space tourism company has planned to complete testing of its SpaceShipTwo spacecraft system and should have just two test pilots on board.
- Virgin Galactic said last month that the second test spaceflight will then have four "mission specialists" inside the cabin.
- If both test flights succeed, Virgin Galactic expects to fly founder Sir Richard Branson in the first quarter of 2021 – a milestone that will mark the beginning of the company's commercial tourism service.
IPO Week
Snowflake (Cloud)
Unity Software (Gaming)
Amwell (Telehealth)
Fed Limericks
Sam Lacey
Massive central bank largesse,
Creates broad civil unrest.
While leaders conspire,
To push markets higher.
The next move is anyone's guess.
JCD SCORE ( )
Chris from South Africa
There once was a mole in the Fed
Whose leaks invariably lead
To the champagne-a-flowin'
Till his cover was blown
And now he's a pod-caster instead!
JCD SCORE ( )
Matt Tatlor
My savings can get no return
Cause J Powell has money to burn
So I'll yolo on Elon
Shit, my nest egg is all gone
Andrew, do you need an intern?
JCD SCORE ( )
---
See this week's stock picks HERE
---
Follow John C. Dvorak on Twitter
Follow Andrew Horowitz on Twitter
---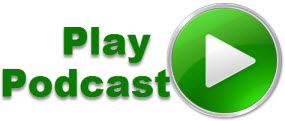 Podcast: Play in new window | Download (Duration: 59:43 — 54.9MB)
Subscribe: RSS