Slow then all of a sudden – tech stocks break. Could it have been the whale that pressed valuations beyond the limits?
Tesla snubbed by the S&P 500 and India pulls ahead of Brazil, in a race that no one wants to win.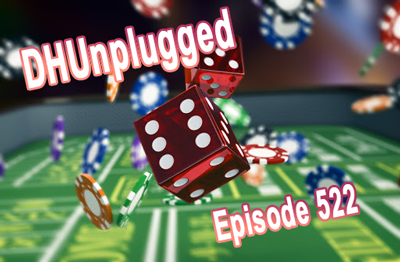 The Winner of the Macy's Closest to The Pin will be announced and much more…
Fed Limericks are Back – PLUS we are now on Spotify !
---
Click HERE for Show Notes and Links
DHUnplugged is now streaming live - with listener chat. Click on link on the right sidebar.
---
Love the Show?
Then how about a Donation?
---
Follow John C. Dvorak on Twitter
Follow Andrew Horowitz on Twitter
Wobbling - Tech Takes it on the Chin
Whale Alert!
Labor Day - Comes and Goes 522
Fist week of September - Wild, but down
Appears as if A Rotation is Taking Place - or Maybe a Valuation Malfunction
One Leading  Vaccine Trial - Put on Hold
Market Update
Tech Jammed - Growth Grounded, Value Relative Strength
Two Outside Days last week - that was weird
FED keeps on talking about low rates for the long-term
--- Bond yields steady but could be at risk if margin losses force selling
Republican Stimulus Bill falls short - $330b
WHALE
- One again we have to talk about the sinister nature of Softbank
-- Seem they have been buying BILLIONS in US tech forcing prices higher (think WeWok Valuation process)
---Then last week or so bought billion is Call Options on same names forcing the prices even higher
-- (No wonder we saw that weird move earlier in the week on some of these names (FAANG)
--- Artificially pushing prices with just more and more money pushed in, like the did with other private ventures, no regard to real valuation
--- Market could not hold prices once the Options were no longer being bought and realization of what happened set in.
- These guys are dangerous, with unlimited potential low cost money - this is a problem. No wonder valuations have been moving into stratosphere.
S&P 500
- Announce Friday - new members to include Etsy, Teradyne, Catalent - NOT Tesla
- Big hope that Tesla would be included.
- Smart move by S&P committee to give it some more time after the latest move higher
--- Would have been a big influence on the index with current market cap and questionable earnings.
NASDAQ 100
- Major distributions over the past few days
- Nearing 50-day moving average - got close then bounced on Tuesday
- Massive change of sentiment with tech (will it be quick rebound as has been seen before?)
Falling Short
- Senate Republicans introduce $300 bln stimulus package that includes money for small businesses, USPS, $300 in enhanced weekly unemployment benefits, and vaccine research
- (Democratic leadership rejected this bill)
Major Vaccine News
- AstaZeneca's Covid-19 study put on hold
- Serious adverse reaction in a trial participant in the UK
- This was a leading vaccine candidate...
Buffett Moves
- Warren Buffett's Berkshire Hathaway Inc said on Friday it had cut its Wells Fargo & Co stake to 3.3%, further reducing what had once been a $32 billion investment in the bank.
- Interesting that he is finally seriously reducing this exposure from historic positioning
3-Day Rule
- Hearing a lot of bulls talking about the 3-day rule. Drops continue for 3 days, then start buying
- But, this is making the rounds and when everyone finds a pattern - what happens next?
 Home Office Fatigue?
-  Netlix, Reed Hastings says not being able to get together in person, particularly internationally, makes doing business harder and that he is eager to have staff back in the office once a coronavirus vaccine is available.
- Will the shine soon wear off of the #WFH idea?
India beat Brazil
- Not in Soccor
- India overtook Brazil in coronavirus infection numbers on Monday, making it second only to the United States after a record jump
- Modi has lifted many restrictions as the economy is suffering
- The government resumed underground train services and announced plans to re-open the Taj Mahal this month.
Facebook - Political Ads
- Facebook Inc.'s first action to limit political advertising in the U.S. with a ban of new ads in the week preceding the Nov. 3 elections.
-- Announced Thursday this "comes amid unrelenting criticism that its platform fuels misinformation and is a haven for far-right groups."
Bad Seeds
- Amazon has banned the sale of foreign seeds to its customers in the United States, a move that comes after thousands of U.S. residents received unsolicited packages of seeds over the summer, most of them postmarked from China.
- The company updated its policy on Wednesday, advising its foreign sellers that it "would no longer allow the import into the U.S. of plant or seed products."
- Amazon prohibits the sale of products the U.S. Department of Agriculture labels "noxious" and those that are subject to government quarantine or can be fatal when touched or consumed.
- "Moving forward, we are only permitting the sale of seeds by sellers who are based in the U.S.," an Amazon spokeswoman said in a statement.
Peloton - New Bike
- iWatch compatibility
- Rotating Screen
- Automatic resistance
- $2,495
- Reduces price on "old bike" by 25%
- Reduced price on Treadmill
Boeing in the News
- The Federal Aviation Administration is reviewing quality-control lapses at Boeing that could stretch back almost a decade, The Wall Street Journal reported Monday.
- An internal FAA memo reviewed by the Journal showed Boeing notified regulators that it had produced parts that did not meet its own design and manufacturing standards.
- As a result, the high-level FAA review could require enhanced or accelerated inspections for as many as roughly 900 of the approximately 1,000 Dreamliners delivered since 2011, according to the report.
Burger Lockers
- Burger King Will Add Pick-Up Lockers & Expanded Drive-Thrus In A Major Post-COVID Redesign
Interesting
- NKLA announced that it signed a game-changing manufacturing partnership with General Motors (GM), which also took an 11% ownership stake in the upstart EV maker.
- The partnership with GM enhances NKLA's production capability, limits its capital expenditures, and immediately levels the playing field with TSLA
Portnoy
- Reports that he lost $4 million in latest tech rout - before today....
- Could be closer to $5million now.
- Dangerous but entertaining
Crude Oil
- Drops 7%
- Saudi Arabia made uts to the price
- China demand drops
---
420 Stocks ...

Stocks to watch: CGC, STZ, TLRY, CRON, MJ, NBEV
---
Love the Show?
Then how about a Donation?
---
*** NEW INTERACTIVE CHARTS ***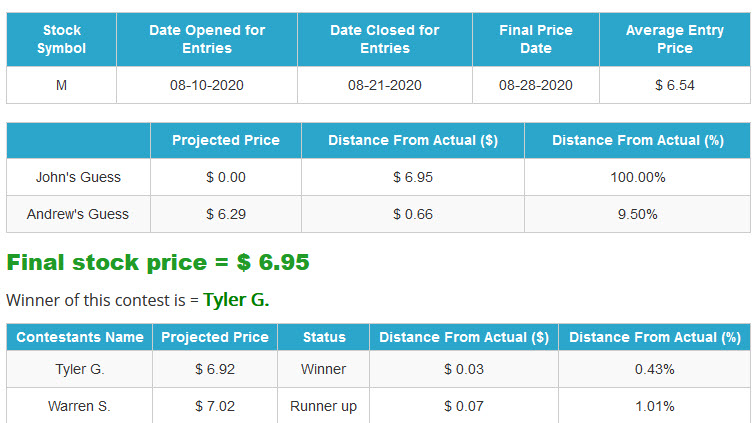 Winners will be getting great stuff like the new DHUnplugged Shirts (Designed by Jimbo) -
PLUS a one-of-a-kind DHUnplugged CTP Winner's certificate..

CLICK HERE FOR MORE CHARTS ON TRADING VIEW
---
UPDATE - NEW ETF - Global X Millennials Thematic ETF Challenge!
The top holdings of Global X Millennials Thematic ETF (MILN) include stocks many investors would expect, such as Facebook, LinkedIn and Amazon, which take advantage of the tech tendencies of millennials. But some names might be more surprising like real estate investment trusts AvalonBay Communities and Equity Residential, and Home Depot, which could benefit from millennials moving out of the home of their parents.
We are creating the DH Old Codger Index Portfolio to compete against this new ETF to see how "old school" stocks do in comparison. Companies in our index will include: (updated names as of 8/29/16)
We have the performance summary running (daily and since inception of 5/6/16) - DHOCI vs. Millennials ETF Battle
---
Bill Ackman Plan - Retirement For All
- Each child born in the U.S. would receive $6,750 in a government-funded basket of index funds that could only be tapped at retirement.
- Assuming 8% returns over 65 years from birth to retirement, that total would ultimately exceed $1 million, and it would cost the government about $26 billion a year, if the birthrate holds.
30 States
- 30+ states have approved the additional $300 per week of unemployment provided by Federal Government
- Workers eligible for the aid will get an extra $300 a week on top of their current benefits.
- Only 2 states so far are kicking in the additional $100 per week.
- Eligible workers will get the payments automatically and don't need to apply for them separately, according to the latest information from state authorities.
- However, to be eligible for the assistance, many workers must take an additional step and self-certify in their online portals that they are unemployed or partially unemployed due to disruptions caused by Covid-19
Robinhood - Complaints
- Over the first half of the year, U.S. consumer protection agencies received more than 400 complaints about Robinhood -- roughly four times more than competitors like Charles Schwab Corp. and Fidelity Investments' brokerage unit.
- The grievances, obtained via a public records request to the Federal Trade Commission, depict novice investors in over their heads, struggling to understand why they've lost money on stock options or had shares liquidated to pay off margin loans.
Fed Limericks
Misa you-sef-pour
There once was a old man who tweeted
Without easing he was defeated.
It was never enough,
He acted so tough,
With the Fed it was always heated.
JCD Score (C-)
Stephen Maratea
The Fed's scheme portends a happy ending
With no regard for unlimited spending
The PhD's being shrewd
The rest of us getting screwed
Leaving the Fed to keep on pretending
JCD Score (C)
---
See this week's stock picks HERE
---
Follow John C. Dvorak on Twitter
Follow Andrew Horowitz on Twitter
---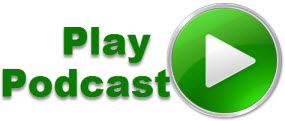 Podcast: Play in new window | Download (Duration: 57:38 — 53.0MB)
Subscribe: RSS