Big changes to the DJIA – shaking it up after the Apple split.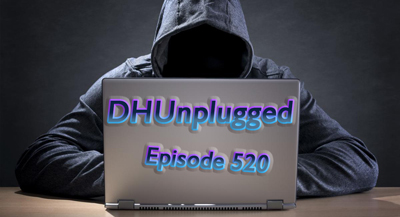 Some college campuses are experiencing high positivity rates for Covid-19 – how much money will be lost due to closures?
TWITTER – we have a problem!
Airlines looking at mass layoffs after the federal support runs out – mass layoffs are coming.
Fed Limericks are Back – PLUS we are now on Spotify !
---
Click HERE for Show Notes and Links
DHUnplugged is now streaming live - with listener chat. Click on link on the right sidebar.
---
Love the Show?
Then how about a Donation?
---
Follow John C. Dvorak on Twitter
Follow Andrew Horowitz on Twitter
NEW Emergency Use Plasma - Boosting Market Psyche
DNC Convention Over
RNC Convention Kick-Off
Conway steps down in strange twist
Volkwagon emmission scandal pops backup
New Covid - Coating approved
Twitter- We have a problem
Market Update
The Election Season is underway - watch for plenty of promises
Significant volume slowdown- as expected during the summer months - the Summer Slog
Significant divergence of Advancers/Decliners (narrowing breadth)
Still waiting on stimulus vote - skinny deal being discussed
BIG Changes for the DJIA constituents
Consumer confidence falls hard in August, while Home sales are ramping higher
My best Smoked Short Ribs this weekend - on the new Traeger Grill/Smoker
My Worst Nightmare Happened This Weekend
- Oh the smell!
Steve B - 3 Time CTP Winner!
Twitter Problem!
- Someone impersonating my account
- brought to my attention today
- Slight difference is spelling Twitter handle - so I reported and tweeted out to followers
- The impersonator found out that they were uncovered and started to DM people that thought they were following me - talking up some Crypto investment - DON"T FALL FOR THIS!
- MY HANDLE is the spelling of my name ANDREWHOROWITZ
- CHECK YOUR TWITTER RIGHT NOW - Block the impersonator and make sure you are following me.
NVIDIA Earnings
- The company's gaming business produced $1.65 billion in revenue, up 26% year over year and above the $1.41 billion consensus estimate among analysts surveyed by - - Nvidia ended up with more data center revenue than gaming revenue for the first time, at $1.75 billion.
-- The unit's revenue was up 167% and higher than the FactSet consensus estimate of $1.71 billion.
KellyAnne Conway steps down
- Strange Twitter stream from daughter smashing both parents (George and Keyyanne) for ruining her life
- - Looking for pro-bono lawyer on Twitter asking for help with emancipation
- - - Days later KellyAnn and Husband step down from their politically related  positions
TikTok
- ByteDance investors are in talks to use their stakes in the Chinese technology firm to help finance their bid for its popular short-video app TikTok, according to people familiar with the matter.
- The TikTok assets for sale could be worth between $25 billion and $30 billion
- ByteDance also suing the US now
--- Chinese-owned TikTok sued the U.S. government in federal court, asserting that it protects its users' data and challenging President Trump's executive order that would effectively ban the video-sharing app if it doesn't find an American buyer for its U.S. operations
COVID-19 Update
- The number of new coronavirus infections in the U.S. fell to 34,567 on Sunday, reaching its lowest level in more than two months and notching a ninth straight day with fewer than 50,000 new cases
- Hong-Kong researchers say that a "young and healthy" patient had a second case of Covid-19 four months after the first - worrying about immunity now
- South Korea sees a rash of new cases
University/College Issues
- UNC Tarheels post 31% positivity rate with latest update
- In-person classes are cancelled
- Other campuses are seeing a rise in cases as well
- How much $ lost due to moving in and out and tuition?
New Coating
- The U.S. Environmental Protection Agency said on Monday it has granted emergency approval for American Airlines to use a disinfectant against the coronavirus on certain surfaces that lasts for up to seven days, and is studying whether it could be effective in places like schools.
Jerry Falwell, Jr
- A business partner of Jerry Falwell Jr has come forward to say he had a years-long sexual relationship involving Falwell's wife and the evangelical leader.
- Granda said: Becki and I developed an intimate relationship and Jerry enjoyed watching from the corner of the room," Granda said in an interview. Now 29, he described the liaisons as frequent – "multiple times per year" – and said the encounters took place at hotels in Miami and New York, and at the Falwells' home in Virginia.
Storm Season
- Historic double hit of tropical storms/hurricanes threatens oil refineries through Texas and Louisiana
- Should be hitting area within 48 hours of each other
- 40% of US oil refining may be taken offline temporarily
Volkswagen - Again?
- Germany's motor vehicle authority KBA is investigating Volkswagen's luxury sports vehicles unit Porsche AG over the suspected manipulation of petrol engines to achieve improved emissions data.
- The investigation involved petrol engines that Porsche produced for the European market before 2017.
- Porsche had confirmed a newspaper report on Sunday that it had informed the authorities after internal investigations uncovered suspected irregularities.
DJIA Shakeup
- APPLE 4/1 split has the creators needing to up tech component
- Salesforce.com (CRM) will replace Exxon Mobil (XOM)
- Amgen (AMGN) will replace Pfizer (PFE)
- Honeywell (HON) will replace Raytheon Technologies (RTX)
- The changes will be made prior to the open on August 31
American Airline - Layoffs
- Will reduce staff again after Oct 1 - once federal aid runs out
- In short, American's team will have at least 40,000 fewer people working Oct. 1 than we had when we entered this pandemic.
The New "Old" Microsoft - Apple the new Evil Empire?
- Remember when developers hated Microsoft? Called it the Evil Empire... Has Apple become the new Evil Empire?
- A US judge has ruled that, for now, Apple can continue to block the video game Fortnite from its App Store.
- However the tech giant cannot terminate Epic Games' developer accounts or compromise its graphics tool Unreal Engine, which is used by many third-party game creators.
- This is until a full hearing can take place on 28 September.
- Apple pulled Fortnite from the App Store after Epic deliberately broke its rules in protest at Apple's policies.
- Epic said Apple had also threatened to take away its access to developer tools.
---
420 Stocks ...

Stocks to watch: CGC, STZ, TLRY, CRON, MJ, NBEV
---
Love the Show?
Then how about a Donation?
---
*** NEW INTERACTIVE CHARTS ***
Winners will be getting great stuff like the new DHUnplugged Shirts (Designed by Jimbo) -
PLUS a one-of-a-kind DHUnplugged CTP Winner's certificate..

CLICK HERE FOR MORE CHARTS ON TRADING VIEW
---
UPDATE - NEW ETF - Global X Millennials Thematic ETF Challenge!
The top holdings of Global X Millennials Thematic ETF (MILN) include stocks many investors would expect, such as Facebook, LinkedIn and Amazon, which take advantage of the tech tendencies of millennials. But some names might be more surprising like real estate investment trusts AvalonBay Communities and Equity Residential, and Home Depot, which could benefit from millennials moving out of the home of their parents.
We are creating the DH Old Codger Index Portfolio to compete against this new ETF to see how "old school" stocks do in comparison. Companies in our index will include: (updated names as of 8/29/16)
We have the performance summary running (daily and since inception of 5/6/16) - DHOCI vs. Millennials ETF Battle
---
Mayor Playing Hardball
- Los Angeles Mayor Eric Garcetti said on Wednesday that he had authorized the city to disconnect utility service at a Hollywood Hills house after it hosted several large parties in "flagrant violation" of COVID-19 public health orders.
- The announcement comes two weeks after Garcetti first warned that properties hosting "un-permitted large gatherings" could have their water and power service shut off as a consequence.
RV's
- RV Industry Association's monthly survey of manufacturers found that total RV shipments ended the month with 43,035 units, an increase of 53.5% from the 28,044 units shipped in July 2019
Fed Limericks
Mike Berk
THERE ONCE WAS A MAN FROM NANTUCKET
WHOSE STOCK PICKS DROPPED INTO THE BUCKET,
SO HE CHECKED MOTLEY FOOL
AND THE STOCKS WERE ALL BULL,
SO HE LOOKED AT THE DOW AND SAID CHUCK IT.
JCD Score (B)
Andrew O'Brien
There once was a Fed with no scruples
Whose money creation quadrupled.
They made Buffett buy gold
So now truth must be told
If you think this ends well you're a fool.
JCD Score (C)
Misa you-sef-pour
Our limericks must only be about the Fed
I write them while checking the spread
Harshly marked by John
As he swings his baton
Awaiting his mark with dread.
JCD Score (b-)
Misa you-sef-pour
There once was a old man who tweeted
Without easing he was defeated.
It was never enough,
He acted so tough,
With the Fed it was always heated.
JCD Score ()
---
See this week's stock picks HERE
---
Follow John C. Dvorak on Twitter
Follow Andrew Horowitz on Twitter
---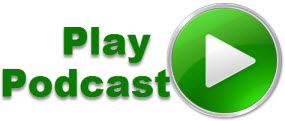 Podcast: Play in new window | Download (Duration: 58:52 — 54.2MB)
Subscribe: RSS