Massive pool party in Wuhan – you have got to see this picture.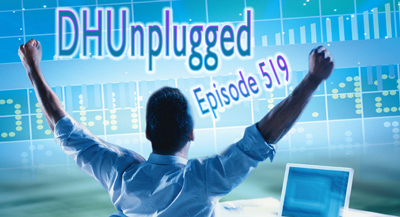 What impact will Biden's VP pick have on markets? Stock splits are coming – what other companies will see their shares split?
Retail Earnings will be coming in this week – Lowes, HD, Ross Stores and more…
Fed Limericks are Back – PLUS we are now on Spotify !
---
Click HERE for Show Notes and Links
DHUnplugged is now streaming live - with listener chat. Click on link on the right sidebar.
---
Love the Show?
Then how about a Donation?
---
Follow John C. Dvorak on Twitter
Follow Andrew Horowitz on Twitter
Last Big Week of Earnings
Postal Service Defunding
China Trade Talks Postponed
Biden Selects a VP
Tesla - the rally continues
Wuhan Pool Party
Market Update
Nothing Seems t0 Phase Markets (Virus, China, Eco, Earnings, Elections) - ITS ALL GOOD
- Seems that investors liking.... everything....
- - The only think investors could like now is additional market hours - ALL DAY GAME
NASDAQ - New Highs, SP500 Closing in, DJIA Some work to do
Retail Earnings will be coming in this week - Lowes, HD, Ross Stores
Fed Minutes - Wednesday - should remain dovish
Inflation? NOW CPI comes in HOT - but still below trend on YoY
- The S&P 500 now eclipsed its all time high set in February - So here you go - Proclaiming the Bear Market Officially Over
What is: Bezos, Gates, Zuckerburg, Musk?
Groundhog Days
- Seems that the same stocks are moving in tandem daily
- Generally, tech (AMZN, AAPL, MSFT, TSLA) Up - Concentration risk appears to be growing
What Does the Oracle of Omaha Know?
- Warren Buffett's Berkshire Hathaway Inc said on Friday it has reduced its investments in some of the largest U.S. banks, lowering its stakes in Wells Fargo & Co and JPMorgan Chase & Co and eliminating a stake in Goldman Sachs Group Inc
- In a regulatory filing detailing its U.S.-listed investments as of June 30, Berkshire also disclosed a new 20.9 million share investment in Toronto-based Barrick Gold Corp (GOLD), one of the world's largest mining companies.
Triple Levered Nat Gas
- Went parabolic  - like ridiculously
- Being pulled off market and then went haywire
- The problem is that Credit Suisse didn't actually close the note altogether. (It only delisted it)
- No new shares were created so liquidity was thin.
- Credit Suisse has bad history on some of the Levered ETFs
Retail (small investors) are trading
- Robinhood saw 4.3 million daily average revenue trades, or DARTS, in June, the company told CNBC Monday.
- This is the first time the start-up has shared monthly totals.
- Robinhood's debut total was higher than all of the major incumbent brokerage firms, and more than E-Trade and Charles Schwab combined.
More Robinhood
- Robinhood Markets Inc. will no longer provide data that shows which stocks are popular among its users.
- The company said the way the data is sometimes reported by third parties "could be misconstrued or misunderstood" and does not represent the company's user base.
- Recent regulatory filing showed that Robinhood earned $180 million from payments for order flow in the past year. #notfree
- Other reports show that Robinhood is close to the highest cost for trading, getting the most $ for share order flow (poor potential execution)
E-Garbage Trucks
- From zero to hero?
- Nikola will build at least 2,500 battery-electric refuse trucks for Republic starting in 2023, in what they described as a binding contract
- Nikola will build the garbage trucks at a factory under construction in Coolidge, Arizona
- The companies did not disclose how much Nikola will charge for each truck, but Nikola said it will be less than $500,000 each, sufficient to provide his company with "good margins."
- BUT: Republic said they will not make a deposit for its planned purchase.
Retail Earnings
- Home Depot beats by $0.64, beats on revs; Q2 comps +25% (Stock goes nowhere)
---- Reports Q2 (Jul) earnings of $4.02 per share, $0.64 better than the S&P Capital IQ Consensus of $3.38; revenues rose 23.4% year/year to $38.05 bln vs the $32.13 bln S&P Capital IQ Consensus.
- Kohls - Decent report - but concern over lack of back to school sales (Stock Down 16%)
- Walmart beats by $0.31, beats on revs; Q2 comps +9.3%  (Stock Flat)
--- Reports Q2 (Jul) earnings of $1.56 per share, excluding non-recurring items, $0.31 better than the S&P Capital IQ Consensus of $1.25; revenues rose 2.8% year/year to $137.7 bln vs the $133.77 bln S&P Capital IQ Consensus.
More Tax Cuts (Follow Up)
- President Donald Trump said he's "very seriously" considering a capital gains tax cut
- "We're looking at also considering a capital gains tax cut, which would create a lot more jobs,"
Frozen-Virus?
- Two cities in China have found traces of the new coronavirus in cargoes of imported frozen food, local authorities said on Thursday, although the World Health Organization downplayed the risk of the virus entering the food chain.
- A sample taken from the surface of frozen chicken wings imported into the southern city of Shenzhen from Brazil, as well as samples of outer packaging of frozen Ecuadorian shrimp sold in the northwestern city of Xian, have tested positive for the virus,
JOBS!
- Domino's announced Monday that it will hire more than 20,000 employees nationwide for positions including delivery drivers, pizza makers, customer service representatives, managers and assistant managers.
- The company's supply chain centers across the U.S. are also hiring for production and warehouse team members, as well as CDL drivers.
- The company's U.S. same-store sales spiked 16% in the second quarter compared to the same time a year ago
NY Real Estate Update
- A new report claims that New York City is facing record apartment vacancies, leading to lower rents across multiple boroughs after residents fled the city during the coronavirus pandemic.
- The Hartford Courant reported that more than 16,000 New Yorkers switched their residence to Connecticut during the first three months of the pandemic, starting in March. Some movers reported residents swapping the Big Apple for California, Florida, Texas or even North Carolina.
- That drastic shift has resulted in a record 13,117 vacant apartments across Manhattan in July
Wuhan Pool Party!
-  Thousands of people attended a pool party at the Wuhan Maya Beach Water Park at the weekend. Wuhan, the city where COVID-19 first emerged, underwent a strict 76-day lockdown to contain the virus and has not reported a domestic transfer case since May.
---
420 Stocks ...

Stocks to watch: CGC, STZ, TLRY, CRON, MJ, NBEV
---
Love the Show?
Then how about a Donation?
---
*** NEW INTERACTIVE CHARTS ***
Winners will be getting great stuff like the new DHUnplugged Shirts (Designed by Jimbo) -
PLUS a one-of-a-kind DHUnplugged CTP Winner's certificate..

CLICK HERE FOR MORE CHARTS ON TRADING VIEW
---
UPDATE - NEW ETF - Global X Millennials Thematic ETF Challenge!
The top holdings of Global X Millennials Thematic ETF (MILN) include stocks many investors would expect, such as Facebook, LinkedIn and Amazon, which take advantage of the tech tendencies of millennials. But some names might be more surprising like real estate investment trusts AvalonBay Communities and Equity Residential, and Home Depot, which could benefit from millennials moving out of the home of their parents.
We are creating the DH Old Codger Index Portfolio to compete against this new ETF to see how "old school" stocks do in comparison. Companies in our index will include: (updated names as of 8/29/16)
We have the performance summary running (daily and since inception of 5/6/16) - DHOCI vs. Millennials ETF Battle
---
Ellen DeGeneres Update
- Ellen DeGeneres Show 'parts ways' with three top producers amid investigation into misconduct allegations
- A spokesperson for Warner Bros confirmed to multiple media outlets that three top producers, Ed Glavin, Kevin Leman and Jonathan Norman, had "parted ways" with the show.
- Reports by Variety, The Hollywood Reporter and BuzzFeed state that Ellen DeGeneres announced the staff changes to the show's crew via a videoconference call on Monday.
Fed Limericks
Jim Balfour
The Fed's got a master plan
To turn us into Japan
Free Money for all
They're having a ball
But we know - all shit shows - eventually end in the can
JCD Score (C-)
Pro Barkey
When Powell came Chair of the Fed
All the markets were full steam ahead
'Til along came a virus
Then junk bonds he buys us
And now he's in over his head
JCD Score (B)
Stephen Maratea
The Fed expands the balance sheet
No care for average man's beat
Steady as she goes
Until she all blows
The PhD's admiring their feat
JCD Score (C-)
---
See this week's stock picks HERE
---
Follow John C. Dvorak on Twitter
Follow Andrew Horowitz on Twitter
---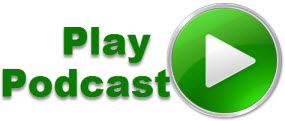 Podcast: Play in new window | Download (Duration: 52:03 — 47.9MB)
Subscribe: RSS