The latest employment report shows the economy is slowly healing – let's take a closer look, shall we?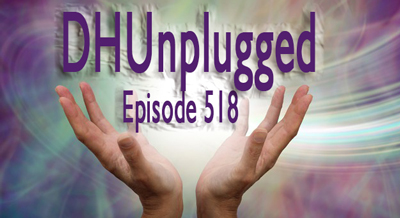 Stimulus talks break down – so next steps are Executive orders and memorandums.
Kodak is in the hotseat and markets are continuing to rally toward all-time highs.
Fed Limericks are Back – PLUS we are now on Spotify !
---
Click HERE for Show Notes and Links
DHUnplugged is now streaming live - with listener chat. Click on link on the right sidebar.
---
Love the Show?
Then how about a Donation?
---
Follow John C. Dvorak on Twitter
Follow Andrew Horowitz on Twitter
Closing in on all-time highs
Employment Report Shows Economic Healing
Kodak execs in the hotseat
TikTok and WeChat ban - Could have wider implications
Exec Orders for Extension of Unemployment Benefits - a little confusing
Market Update
Technicals remain strong - but rotation underway
Starting to see some overbought indications flaring up
On-and-off rotation occurring - NAZ working off some steam
Global Markets moving in tandem
Inflation? PPI Comes in hot
Russia - Vaccine?
- Putin says that they have a vaccine
- Says daughter has already been vaccinated
- Also comments that side effect is fever
- Speaking at a government meeting Tuesday, Putin said that the vaccine has undergone proper testing and is safe.
- Seems as if it is in Phase 1 trial - even though they are calling it a vaccine available for use
Kodak Update
- DFCgov - U.S. International Development Finance Corporation. Investing in development and advancing U.S. foreign policy
- On July 28, we signed a Letter of Interest with Eastman Kodak. Recent allegations of wrongdoing raise serious concerns.
- We will not proceed any further unless these allegations are cleared.
- President Trump said hat he will not proceed with government deal with KODK until allegations of insider trading are investigated and cleared

We Called This
- Amazon is looking at using some shuttered J.C. Penney and Sears stores for Amazon fulfillment centers, The Wall Street Journal reported on Sunday.
- Amazon, is in discussions with Simon Property Group, the largest U.S. mall owner by number of malls with 204 properties
- The deal could give Amazon more warehouse space to unload and pick up packages closer to consumers, speeding up delivery times
Weekend Executive Orders
- $400/week - mix of federal and state benefits
--- Confusing as to how this will work, if optional by states
- Memorandums on eviction moratorium
- Memorandums on student loan debt
- Order regarding payroll tax deferral
---- This is confusing as well as how to implement
- What if not paid and then needs to be paid - who is responsible?
MORE $$ COMING
- President Trump said he is seriously considering lowering capital gains tax
- States that it will create lots of jobs
Buffett Bubble Indicator
- Global stock mkts have hit another milestone.
- All stocks are now worth more than 100% of global GDP for the 1st time since 2018 -  pointing to stretched valuations.
- For Warren Buffett, a Market Cap to GDP Ratio >100% means stocks in bubble territory

Disney - Smaller World
- Cutting back hours of Florida Park after lackluster attendance
- Latest earnings report having apparently lost $4.72 billion from April through June.
- That makes this the company's first quarterly loss since 2001 and brings Disney's total revenue down 42 percent
PPI Hot - Not Really
- Producer Price Index (Wholesale Inflation) came in at 0.5% for the month of July
- Highest levels since July 2108
- Annualized at 6% - but not so fast as YOY is still below trend at 0.34%
BUT BUT - INFLATION???
- Silver getting bashed after a terrific run (down 12% today) - Up 40% YTD
- Gold down 5% today (up 26% YTD)
- Bitcoin - Down 3% today (up 60% YTD)
TikTok and WeChat- Never Stop
- Now reports that Twitter Inc has approached TikTok's Chinese owner ByteDance to express interest in acquiring the U.S. operations of the video-sharing app
- Microsoft deal seems in doubt
- Earlier this week, Fastly (FSLY) CEO Joshua Bixby disclosed that TikTok is the company's single largest customer, accounting for 12% of revenues over the past six months.
- Apple may have issues if WeChat banned - Not good for Tim Cook who just hit BILLIONAIRE status
--- KGI Securities Analyst Ming-Chi Kuo said that global shipments of the iPhone could drop by 25 to 30 percent if Trump carries out his threat to ban the popular TikTok and WeChat. In addition, Kuo said that annual shipments of other Apple hardware devices — including AirPods, iPads, Apple Watches and Macs — could drop by 15 to 25 percent.
- However, if new trade rules only force Apple to cut WeChat from its U.S. App Store, Kuo estimates that worldwide iPhone shipments would drop far less, slumping in the 3 percent to 6 percent range. Declines in sales of other Apple products would drop less than 3 percent.
Twitter hack
- A 17-year-old Florida boy accused of masterminding the hacking of celebrity accounts on Twitter Inc, including those of Democratic presidential candidate Joe Biden and Tesla Chief Executive Elon Musk, pled not guilty to charges on Tuesday.
- Graham Clark told Circuit Court Judge Christopher Nash in Tampa that he was not guilty of the 30 felony counts of fraud prosecutors have leveled against him, according to court records.
- Clark is scheduled to appear in court again on Wednesday for a hearing on a request to change his $750,000 bond and conditions of release.
De-Urbanization Trend
- Apartment contracts in Manhattan fell by more than half in July, while deals in many New York suburbs more than doubled, showing a continued flight from the city over the summer.
- The number of signed contracts for co-ops and condos in Manhattan — the best real-time measure of activity — dropped 57% in July compared with a year ago, according to a report from Miller Samuel and Douglas Elliman.
- The high-end of the market is getting especially hard hit, with co-ops priced between $4 million and $10 million down over 75%.
Mo' Money for Airlines
- A group of Senate Republicans last week backed extending a $25 billion payroll assistance program for U.S. airlines after warnings that carriers may be forced to cut tens of thousands of jobs without government action
- Thoughts on industry consolidation?
More Tesla Shenanigans
- Announced after the close that they will split 5/1 this month
- No other good news so let's manipulate the stock
- Stock up 6% on the news
---
420 Stocks ...

Stocks to watch: CGC, STZ, TLRY, CRON, MJ, NBEV
---
Love the Show?
Then how about a Donation?
---
*** NEW INTERACTIVE CHARTS ***
Winners will be getting great stuff like the new DHUnplugged Shirts (Designed by Jimbo) -
PLUS a one-of-a-kind DHUnplugged CTP Winner's certificate..

CLICK HERE FOR MORE CHARTS ON TRADING VIEW
---
UPDATE - NEW ETF - Global X Millennials Thematic ETF Challenge!
The top holdings of Global X Millennials Thematic ETF (MILN) include stocks many investors would expect, such as Facebook, LinkedIn and Amazon, which take advantage of the tech tendencies of millennials. But some names might be more surprising like real estate investment trusts AvalonBay Communities and Equity Residential, and Home Depot, which could benefit from millennials moving out of the home of their parents.
We are creating the DH Old Codger Index Portfolio to compete against this new ETF to see how "old school" stocks do in comparison. Companies in our index will include: (updated names as of 8/29/16)
We have the performance summary running (daily and since inception of 5/6/16) - DHOCI vs. Millennials ETF Battle
---
 Biden Pick Odds?
- Thoughts as we inch closer to the announcement?
- Harris still in the lead
- UPDATE - HARRIS IS THE PICK

Fed Limericks
Steve Marata
There once was a Fed making unlimited loans
never meaning to make zombie clones
printing unlimited bucks
not caring who he fucks
all went to hell, leaving only his groans
JCD Score (C)
Doug MacDonald
Goldbugs are starting to cheer
A rise in the metal held dear
The Fed's crisis pumping
Gave the dollar a thumping
Hope my bar will take bullion for beer
JCD Score (A)
David Brantley
Don't worry, the outlook is sunny
So easy, it's even quite funny
To extend your raise
For hundreds of days
The fed will just print some more money
JCD Score (B- )
Jim Balfour
The Fed's got a master plan
To turn us into Japan
Free Money for all
They're having a ball
But we know - all shit shows - eventually end in the can
JCD Score ( )
Pro Barkey
When Powell came Chair of the Fed
All the markets were full steam ahead
'Til along came a virus
Then junk bonds he buys us
And now he's in over his head
JCD Score ( )
---
See this week's stock picks HERE
---
Follow John C. Dvorak on Twitter
Follow Andrew Horowitz on Twitter
---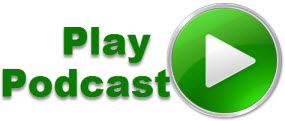 Podcast: Play in new window | Download (Duration: 1:00:33 — 55.7MB)
Subscribe: RSS