Big earnings, big stock moves. Middle east tension ramping oil prices.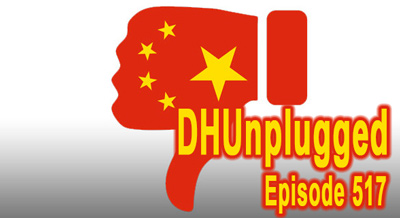 TikTok ban or sale in the works. A check on earnings season and a look at the Kodak deal – now being looked into by the SEC.
Lots to discuss – plenty of material in this episode.
Fed Limericks are Back – PLUS we are now on Spotify !
---
Click HERE for Show Notes and Links
DHUnplugged is now streaming live - with listener chat. Click on link on the right sidebar.
---
Love the Show?
Then how about a Donation?
---
Follow John C. Dvorak on Twitter
Follow Andrew Horowitz on Twitter
82% Companies beating earnings estimates
New Month - Employment Report Forthcoming
July was good month for investors - In ANYTHING
Free Money for All!
Hurricane Update
Market Update
Waiting for Stimulus - Big Hopes that Big Money Coming
More companies in the S&P 500 reporting - 82% beat bottom line estimates (historically high)
July Outstanding - high tide raised all ships
M&A seems to be picking up - that could be next market catalyst
But - Bankruptcies piling up too
Gold/Silver/Bitcoin Flying High (Gold nearing 1980's high)
Hurricane
- Grazed us here - nothing more than a normal Florida summer storm
Stim to Infinity
- there is a bill that is looking for $2,000/month for everyone
- Retoractive to March
- Continues for 3 months after crisis
- Kamala Harris, Sanders, Markey
July Markets
75% of S&P 500 Companies reported so far
- GAAP Earnings down 48% over last year
- Sales down 12%+
- Markets near all-time highs
- One giant leap of investor-kind.
Let's Discuss
- North Korean leader Kim Jong Un declared an emergency and a lockdown in a border town after a person suspected of being infected with the novel coronavirus returned from South Korea after illegally crossing the border, state media said on Sunday.
- Why would someone come back to North Korea?
- Is this just a ploy to start trouble with S. Korea?
- Supposedly the first confirmed case in North Korea
- Now claims ZERO cases on N Korea and working on human testing of a vaccine
China Tensions on the Rise
- China said the U.S. move to close its Houston consulate this week had "severely harmed" relations and warned it "must" retaliate, without detailing what it would do.
- Washington (last Tuesday) gave China 72 hours to close the consulate, which it said was "to protect American intellectual property and Americans' private information.
TikTok
- President Trump threatening to ban company from US
----  President Trump says that MSFT (or another American company) needs to buy TikTok by September 15 or it will be banned
- Talk that the company is collecting data on US citizens and giving that to China Government
- Now Microsoft may buy the US assets of TikTok
--- How does that benefit Microsoft?
---- Talk that MSFT has interests in China so that may not be allowed.
---- AND - President Donald Trump said Monday that it could be easier if Microsoft were to buy Chinese-owned TikTok in its entirety, rather than a small part of the social video app, because the name would be split across two companies, and suggested the company should pay the U.S. Treasury as part of the deal.
Love to Hate China
- Japan's government will start paying its companies to move factories out of China and back home or to Southeast Asia, part of a new program to secure supply chains and reduce dependence on manufacturing in China.
- Fifty-seven companies will receive a total of 57.4 billion yen ($536 million) in subsidies from the government
Intel (INTC) Earnings (Previous Week)
- Stock managed to provide a decent beat
- Guidance was soft, margin concerns, delay in 7nm chip
- Stock down 16%
- AMD and TSM
Facebook, Apple, Amazon, Google Report
- Like nothing ever happened
- Massive market caps moving markets massively (Say that 5 times fast)
- APPLE SPLITTING 4-1
UltraViolet Air
- Two of the world's largest meatpackers said on Friday they have installed ultraviolet air cleaning equipment in some U.S. plants, as pressure mounts on food companies to protect workers amid growing concerns about airborne transmission of the coronavirus.
- Tyson Foods Inc, which produces beef, pork and chicken, said it is doing extensive research on air flow and testing ultraviolet air treatment systems across several plants.
- It is not known whether such technologies kill the new coronavirus.
Latest Bankruptcies
- Lord & Taylor, one of America's oldest department stores, has filed for bankruptcy, joining a growing list of stores slammed by the coronavirus pandemic.
- Tailored Brands, the parent company of Men's Wearhouse and Jos. A. Banks, also filed for bankruptcy.
ADT Says Google to Invest $450 Million
- The partnership will combine Nest hardware and services, powered by Google's machine learning technology, with ADT's installation, service and professional monitoring network.
Cruise Update
- At least 40 passengers and crew from a luxury cruise liner have tested positive for COVID-19 and the authorities are still trying to trace a number of passengers from two recent Arctic voyages, public health officials in Norway said on Sunday.
- Four crew members on the MS Roald Amundsen were hospitalized on Friday when the ship arrived at the port of Tromsoe, and later diagnosed with the respiratory illness.
- Tests showed another 32 of the 158 staff were also infected.
Kodak - Fishy
- The Securities and Exchange Commission is investigating the circumstances around Eastman Kodak's announcement of a $765 million government loan to make drugs at its U.S. factories
- Chairman of the board got massive option (non-restrictive) the day before the announcement)
Argentina - Restructuring Again
- Argentina confirmed on Tuesday that it reached an agreement with its major foreign private creditors, a step that the economy ministry said will "grant the country significant debt relief" and resolve its third sovereign default in two decades.
---
420 Stocks ...

Stocks to watch: CGC, STZ, TLRY, CRON, MJ, NBEV
---
Love the Show?
Then how about a Donation?
---
*** NEW INTERACTIVE CHARTS ***
Winners will be getting great stuff like the new DHUnplugged Shirts (Designed by Jimbo) -
PLUS a one-of-a-kind DHUnplugged CTP Winner's certificate..

CLICK HERE FOR MORE CHARTS ON TRADING VIEW
---
UPDATE - NEW ETF - Global X Millennials Thematic ETF Challenge!
The top holdings of Global X Millennials Thematic ETF (MILN) include stocks many investors would expect, such as Facebook, LinkedIn and Amazon, which take advantage of the tech tendencies of millennials. But some names might be more surprising like real estate investment trusts AvalonBay Communities and Equity Residential, and Home Depot, which could benefit from millennials moving out of the home of their parents.
We are creating the DH Old Codger Index Portfolio to compete against this new ETF to see how "old school" stocks do in comparison. Companies in our index will include: (updated names as of 8/29/16)
We have the performance summary running (daily and since inception of 5/6/16) - DHOCI vs. Millennials ETF Battle
---
Middle East Tensions
- Massive explosion in Beirut port
- Hundreds of people injured (deaths)
-- Oil ramping toward $42 bbl
Fed Limericks
Matthew Taylor
Feds got us Bears by the balls
Our Puts are swamped by the Calls
The numbers all funny
There's no value in money
Screw 'rona, let's head to the malls
JCD Score (B)
Charles Floyd
The world caught a virus depression.
Social Justice Warriors started a procession.
Media thinks you're a chump,
and blames it on Trump.
Now we're stuck with Globalist oppression.
JCD Score (B-)
Michael Zavala
My friends in the streets commit felons
And somehow I miss Janet Yellen
I think of the days
We'd talk of a raise
Of the rates, and the markets were gellin'
JCD Score (C)
Justin Duiguid
Chairman Powell's simply a thug
Any bad news he'll sweep under the rug
This limerick's right up John's alley
like a checkmark shaped rally
So dammnit send me a mug!
JCD Score (B+)
---
See this week's stock picks HERE
---
Follow John C. Dvorak on Twitter
Follow Andrew Horowitz on Twitter
---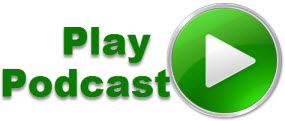 Podcast: Play in new window | Download (Duration: 59:54 — 55.1MB)
Subscribe: RSS