Fed Rate Decision and more stimulus on tap. This is going to be a big week for earnings and tech has plenty to prove.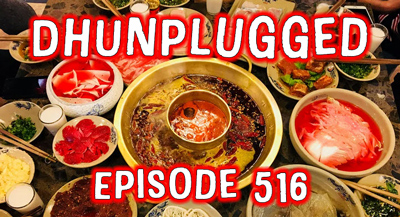 Rhetoric ratcheting up against China from many countries – but will anything really change?
Taking a look at the earnings report playbook – weather is not the reason this time…
Fed Limericks are Back – PLUS we are now on Spotify !
---
Click HERE for Show Notes and Links
DHUnplugged is now streaming live - with listener chat. Click on link on the right sidebar.
---
Love the Show?
Then how about a Donation?
---
Follow John C. Dvorak on Twitter
Follow Andrew Horowitz on Twitter
Earnings, Fed and Stimulus Week
Lots on the Calendar - 2Q GDP going to be historic
Gold and Silver (and Bitcoin) ramping
Inflation check - CPE prices at end of week
Markets mixed, another week that tech faltered
Haircut on the Dock!
Market Update
FOMC and fiscal stimulus news this week
Earnings - 125+ companies reported from S&P 500 - 80% beat bottom line estimates
Low Bar Quarter - headline bump
China/US banter heating up
Getting closer to Biden picking running mate 
Got to Start with Silver/Gold/Bitcoin
- Rally Mode!
- Inflation potential or just massive liquidity seepage?
- Sustainable?
Twitter
- Reports Q2 (Jun) loss of $0.16 per share, excluding non-recurring items, $0.15 worse than the S&P Capital IQ Consensus of ($0.01); revenues fell 18.8% year/year to $683.4 mln vs the $708.05 mln S&P Capital IQ Consensus.
- Average monetizable daily active users (mDAU) were 186 million for Q2, compared to 139 million in the same period of the previous year and compared to 166 million in the previous quarter.
Earnings Playbook
- Retail or other  with some online presence-
- - Come in with earnings report
- Probably going to beat low bar
- Significant decline from year ago
- Say something about gain in online revenue or traffic
- Stock up!
Upcoming this Week
- Facebook
- Amazon
- Google
McDonald's Earnings
- Misses by $0.10
- Revenues fell 29.6% year/year to $3.76 bln vs the $3.73 bln S&P Capital IQ Consensus
- Q2 Global comparable sales declined 23.9%.
- Q2 US comps -8.7%
Shopify (SHOP)
- Earnings before the market on Wednesday
- Announced files for $7.5 bln mixed securities shelf offering on night before - hmmmmm
- Stock up 147% YTD
Homebuilders 0n FIRE
- DR Horton - Beats on top and bottom by good margin
- Guidance upgrade
- Strong increase in net dales orders July (YoY)
- Warning about high lumber prices (Lumber Futures up 28% YTD and 120% from low in April)
Vaccine Update
- Moderna Inc said on Sunday it has received an additional $472 million from the U.S. government's Biomedical Advanced Research and Development Authority (BARDA) to support development of its novel coronavirus vaccine.
- The drug maker said the additional funding will support its late-stage clinical development including the expanded Phase 3 study of Moderna's vaccine candidate.
- Johnson & Johnson has launched US based COVID-19 human trials.
Museums - 760 Surveyed
- 33% of America's museums are at a "significant risk" of closing permanently by next fall due to economic distress from coronavirus-related shutdowns
- Ticket and gift shop sales, school trips and museum events are primary sources of funding
- 87% said they had 12 months or less of financial operating reserves.
- 56% said they had resources to cover less than six months of operations
Let's Discuss
- North Korean leader Kim Jong Un declared an emergency and a lockdown in a border town after a person suspected of being infected with the novel coronavirus returned from South Korea after illegally crossing the border, state media said on Sunday.
- Why would someone come back to North Korea?
- Is this just a ploy to start trouble with S. Korea?
- Supposedly the first confirmed case in North Korea
China Tensions on the Rise
- China said the U.S. move to close its Houston consulate this week had "severely harmed" relations and warned it "must" retaliate, without detailing what it would do.
- Washington (last Tuesday) gave China 72 hours to close the consulate, which it said was "to protect American intellectual property and Americans' private information.
Love to Hate China
- Japan's government will start paying its companies to move factories out of China and back home or to Southeast Asia, part of a new program to secure supply chains and reduce dependence on manufacturing in China.
- Fifty-seven companies will receive a total of 57.4 billion yen ($536 million) in subsidies from the government
IBM - Earnings
- Discussed last week - stock has come back from report reaction
- Looks like company still having trouble in legacy while cloud and Redhat acquisition helped
- Still looks like a dog - what can change?
- So much competition - more acquisitions?
Intel (INTC) Earnings
- Stock managed to provide a decent beat
- Guidance was soft, margin concerns, delay in 7nm chip
- Stock down 16%
- AMD and TSM
Small Cap Insights
- As of the end of last year, 38% of Russell 2000 constituents were losing money.
- Since the market's trough in March, their stocks have rallied about 79% on average.
- That compares with 47% for those that are profitable.
- Fed rescues by buying bonds and adding liquidity - no-one can fail
More Small Caps
- Small-cap companies are expected to post a year-over-year earnings declines of approximately 90% as companies report their second-quarter results over the next several weeks.
- This compares to a 67% hit for mid-caps and 44% for large-caps
UltraViolet Air
- Two of the world's largest meatpackers said on Friday they have installed ultraviolet air cleaning equipment in some U.S. plants, as pressure mounts on food companies to protect workers amid growing concerns about airborne transmission of the coronavirus.
- Tyson Foods Inc, which produces beef, pork and chicken, said it is doing extensive research on air flow and testing ultraviolet air treatment systems across several plants.
- It is not known whether such technologies kill the new coronavirus.
Kodak
- Eastman Kodak (KODK) is gaping up 295%++ on report of $765 mln govt loan to help reduce the reliance on foreign countries for generic drug production ingredients
- Converting old facilities to make drug ingredients for generics to lessen reliance on China and India
- Out of nowhere, stock was up 20% the day before
---
420 Stocks ...

Stocks to watch: CGC, STZ, TLRY, CRON, MJ, NBEV
---
Love the Show?
Then how about a Donation?
---
*** NEW INTERACTIVE CHARTS ***
Winners will be getting great stuff like the new DHUnplugged Shirts (Designed by Jimbo) -
PLUS a one-of-a-kind DHUnplugged CTP Winner's certificate..

CLICK HERE FOR MORE CHARTS ON TRADING VIEW
---
UPDATE - NEW ETF - Global X Millennials Thematic ETF Challenge!
The top holdings of Global X Millennials Thematic ETF (MILN) include stocks many investors would expect, such as Facebook, LinkedIn and Amazon, which take advantage of the tech tendencies of millennials. But some names might be more surprising like real estate investment trusts AvalonBay Communities and Equity Residential, and Home Depot, which could benefit from millennials moving out of the home of their parents.
We are creating the DH Old Codger Index Portfolio to compete against this new ETF to see how "old school" stocks do in comparison. Companies in our index will include: (updated names as of 8/29/16)
We have the performance summary running (daily and since inception of 5/6/16) - DHOCI vs. Millennials ETF Battle
---
Saying Goodbye
- Regis Philbin died of natural causes lastFriday, one month shy of his 89th birthday
- Logged more hours in front of the camera than anyone else in the history of U.S. television
South Africa Update - Note From Friend
- Yes things are very concerning in SA. At this stage its seems like 40% of SA wine will have to be dumped before the end of the year.
Our plan is to try and manage our 2021 harvest down with less water and fertilizer. Heart breaking!!|
- We don't understand all the decisions our government make. Like the total ban of cigarettes and Alcohol sales. We at least can do exports but that is a
small part of our business.
Fed Limericks
Matthew Taylor
Feds got us Bears by the balls
Our Puts are swamped by the Calls
The numbers all funny<
There's no value in money
Screw 'rona, let's head to the malls
JCD Score ()
Charles Floyd
The world caught a virus depression.
Social Justice Warriors started a procession.
Media thinks you're a chump,
and blames it on Trump.
Now we're stuck with Globalist oppression.
JCD Score ()
Michael Zavala
My friends in the streets commit felons
And somehow I miss Janet Yellen
I think of the days
We'd talk of a raise
Of the rates, and the markets were gellin'
JCD Score ()
Justin Duiguid
Chairman Powell's simply a thug
Any bad news he'll sweep under the rug
This limerick's right up John's alley
like a checkmark shaped rally
So dammnit send me a mug!
JCD Score ()
Blake Hughe
"As the Chair of the Federal Reserve,
The economy you have to preserve,
So print, buy and borrow,
Or else there'll be sorrow
and Trump's gains will be put in reverse"
JCD Score (A-)
---
See this week's stock picks HERE
---
Follow John C. Dvorak on Twitter
Follow Andrew Horowitz on Twitter
---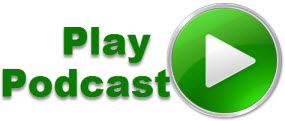 Podcast: Play in new window | Download (Duration: 57:49 — 53.2MB)
Subscribe: RSS