Europe confirms massive stimulus package – free money/grants to the tune of €750 billion.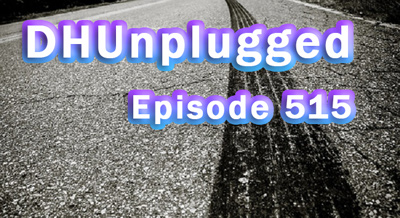 Earnings season is heating up – looking where to rubber will meet the road.
Some news on the U.S. Stimulus package.
Fed Limericks are Back – PLUS we are now on Spotify !
---
Click HERE for Show Notes and Links
DHUnplugged is now streaming live - with listener chat. Click on link on the right sidebar.
---
Love the Show?
Then how about a Donation?
---
Follow John C. Dvorak on Twitter
Follow Andrew Horowitz on Twitter
NASDAQ Down - Out of favor for the week
Recoups Losses in on day (Monday)
Vaccine hope drove the trade in leisure/vacation/travel stocks
Shutdown or Showdown?
Earnings in Focus
Market Update
Weird Week - Pandemic Trade reversed all week (Amazon 12% off high at one point)
Markets Won't Stay Down - Always seems to be a mid-day reversal (11am or 1pm)
Shutdown talk heating up - market not too concerned
E-learning stocks on fire (LRN, CHGG, TWOU)
China Stock keep driving higher... (ASHR up 15% YTD)
Rotation back to Tech and Healthcare to start the week - then a reversal on Tuesday (ALGOS!)
Big News
- MORE STIMULUS - FREE MONEY
- European Union leaders reached a deal on a massive stimulus plan for their coronavirus-blighted economies at a pre-dawn meeting on Tuesday
$750 Billion in stimulus
- Poland would be a top beneficiary of the recovery package, receiving tens of billions of euros in grants and cheap loans
- €390 billion should be non-repayable grants, down from €500 billion originally proposed, and the rest in repayable loans.
- Whoops - Great Britain is Out...
U.S. Stimulus
- Another $1 trillion + coming?
- Senate Majority Leader Mitch McConnell on Tuesday made clear he supports another round of stimulus checks to Americans. The economy needs "another shot of adrenaline" amid the coronavirus pandemic, he said.
- Not sure what is happening with unemployment payments yet
- Discussion - Should we renews the $600 weekly payments?
- Apparently, markets not too happy that the Payroll Tax cut on on the agenda and that the deal will probably not be done until last minute. (Leaves unemployed in a bind)
Earnings season
- Starting to pick up with some important names this week
- Going to see if the rubber meets the road (price to earnings results)
- Tech and industrials this week  - Tesla/Microsoft  and then lots of the way.
IBM Earnings
- Revenue from the cloud business, previously headed by IBM's new boss Arvind Krishna, rose 30% to $6.3 billion. (Redhat)
- IBM's global business services unit was impacted as clients cut or delayed spending on discretionary projects due to COVID-19 - Sales in the unit fell 7% to $3.9 billion.
- IBM's total revenue fell 5.4% to $18.12 billion in the quarter, but came in above analysts' estimates of $17.72 billion
United Airline Earnings-
- United Airlines prelim Q2 ($9.31) vs ($9.25)  Consensus Estimate;
- Revs $1.48 bln vs $1.40 bln Consensus Estimate
Texas Instruments - First of Chips
- Texas Instruments beats by $0.27, beats on revs; guides Q3 EPS above consensus, revs above consensus 
Capital One
- Reports Q2 (Jun) loss of $1.61 per share, excluding non-recurring items, $0.57 worse than the Consensus of ($1.04);
- Revenues fell 8.0% year/year to $6.56 bln vs the $6.84 bln  Consensus.
- Provision for credit losses decreased 22 percent to $4.2 billion:
- Net charge-offs of $1.5 billion. $2.7 billion reserve build.
- Net interest margin of 5.78 percent, decreased 100 basis points.
SNAP
- Some upsaice - but in-line (stock got ahead of itself like other tech names may have) -10% after hours
- Facebook and TWTR falling in sympathy
Buffets -DONE?
- What is going to happen to buffets?
- Salad Bars?
- Hotel Breakfasts?
- Restaurants?
Feeling Cheated?
- Nearly a third of more than 40 large companies seeking U.S. bankruptcy protection during the coronavirus pandemic awarded bonuses to executives within a month of filing their cases
- Under a 2005 bankruptcy law, companies are banned, with few exceptions, from paying executives retention bonuses while in bankruptcy. But the firms seized on a loophole by granting payouts before filing.
- J.C. Penney - forced to temporarily close its 846 department stores and furlough about 78,000 of its 85,000 employees as the pandemic spread - approved nearly $10 million in payouts just before its May 15 filing.
- Luxury retailer Neiman Marcus Group in March temporarily closed all of its 67 stores and in April furloughed more than 11,000 employees. The company paid $4 million in bonuses to Chairman and Chief Executive Geoffroy van Raemdonck in February and more than $4 million to other executives in the weeks before its May 7 bankruptcy filing
- Hertz - which recently terminated more than 14,000 workers - paid senior executives bonuses of $1.5 million days before its May 22 bankruptcy
Loopholes
A top White House advisor said on Thursday that he expects TikTok to separate organizationally from its Chinese owner Beijing ByteDance Technology Co, amid growing U.S. concerns about the security of the data handled by the short video app.
- White House economic adviser Larry Kudlow told reporters such a move would be a better option than a ban on the app
VIX
- Starting to come down - still elevated from historic standards at 25 +/-
- Close to record highs but still elevated - interesting
Twitter - Hack
- Bitcoin requests from major names
- Seems like > $100k in bitcoin grabbed from scam
- More than a dozen high-profile Twitter accounts, including the corporate account of Apple, Amazon CEO Jeff Bezos, Microsoft founder Bill Gates, Democratic presidential candidate Joe Biden and former President Barack Obama, were hacked on Wednesday and displayed tweets telling followers to send bitcoin to a specific address.
- How does this happen?
Tech Wars
- Alphabet Inc's Google said on Wednesday its corporate Gmail customers would now be able to edit documents and other files without leaving the email service, as it aims to lure clients from rivals by making its tools more integrated.
- Seems that they are taking aim at Microsoft
- Google also ramping up video calling/meeting services
Oxford-AstaZeneca Vaccine
- A coronavirus vaccine the University of Oxford is developing with AstraZeneca Plc showed promising results in early human testing, a sign of progress in the high-stakes pursuit of a shot to defeat the pathogen.
- The vaccine increased levels of both protective neutralizing antibodies and immune T-cells that target the virus, according to the study organizers.
- The results were published Monday in The Lancet medical journal.
- AstraZeneca shares rose as much as 10% in London but gave up some of those gains to trade 2.8% higher as researchers cautioned that the results were preliminary.
CoronaVirus Task Force Pressers On Again
-  President Trump's press conference on COVID-19: He believes the virus will get worse before it gets better; all Americans should wear masks 
Arline Layoffs
- 24% of Southwest Airlines' pilots are said to have agreed to accept voluntary departure deals
- Others have discussed massive layoffs will be coming
Tesla Reporting Earnings
- Wednesday- After the close
- Consensus: -0.28 on $5.31 bln
The Villages - North Florida (John Stec)
- Popular retirement community 55+
- Since the beginning of July, hospital admissions of residents from the Villages have quadrupled at University of Florida Health The Villages, the hospital's critical care doctors said. As of last week, the hospital admitted 29 Villages residents, all of them with the virus
- Some reports show that this is the place with the highest STD per capital in US.
And The Depressing News
- New England Journal of Medicine - The latest findings raise concern that protection from reinfection may not last long in those with mild symptoms, which accounts for the majority of cases.
---
420 Stocks ...

Stocks to watch: CGC, STZ, TLRY, CRON, MJ, NBEV
---
Love the Show?
Then how about a Donation?
---
*** NEW INTERACTIVE CHARTS ***
Winners will be getting great stuff like the new DHUnplugged Shirts (Designed by Jimbo) -
PLUS a one-of-a-kind DHUnplugged CTP Winner's certificate..

CLICK HERE FOR MORE CHARTS ON TRADING VIEW
---
UPDATE - NEW ETF - Global X Millennials Thematic ETF Challenge!
The top holdings of Global X Millennials Thematic ETF (MILN) include stocks many investors would expect, such as Facebook, LinkedIn and Amazon, which take advantage of the tech tendencies of millennials. But some names might be more surprising like real estate investment trusts AvalonBay Communities and Equity Residential, and Home Depot, which could benefit from millennials moving out of the home of their parents.
We are creating the DH Old Codger Index Portfolio to compete against this new ETF to see how "old school" stocks do in comparison. Companies in our index will include: (updated names as of 8/29/16)
We have the performance summary running (daily and since inception of 5/6/16) - DHOCI vs. Millennials ETF Battle
---
Fed Limericks
Matthew Taylor
Feds got us Bears by the balls
Our Puts are swamped by the Calls
The numbers all funny<
There's no value in money
Screw 'rona, let's head to the malls
JCD Score ()
Jay Sanudo
I make an A+ limerick about the Fed
Andrew goes over it in his head
But when it hits his tongue
It sounds like dung
And John gives me an F instead
JCD Score (A)
Charles Floyd
The world caught a virus depression.
Social Justice Warriors started a procession.
Media thinks you're a chump,
and blames it on Trump.
Now we're stuck with Globalist oppression.
JCD Score ()
Michael Zavala
My friends in the streets commit felons
And somehow I miss Janet Yellen
I think of the days
We'd talk of a raise
Of the rates, and the markets were gellin'
JCD Score ()

---
See this week's stock picks HERE
---
Follow John C. Dvorak on Twitter
Follow Andrew Horowitz on Twitter
---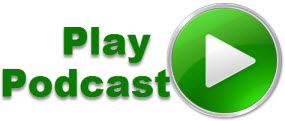 Podcast: Play in new window | Download (Duration: 57:59 — 53.4MB)
Subscribe: RSS