Traders placing bets like it was crypto-craze all over again.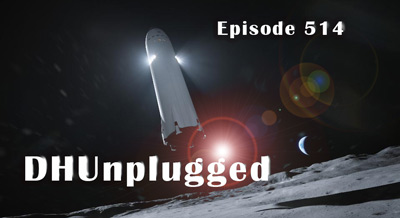 Tech stocks stage a significant reversal and banks providing earnings.
The pandemic is still raging and markets are begging for more stimulus.
Announcing the winner of the SPOT Closest to the Pin!
Fed Limericks are Back – PLUS we are now on Spotify !
---
Click HERE for Show Notes and Links
DHUnplugged is now streaming live - with listener chat. Click on link on the right sidebar.
---
Love the Show?
Then how about a Donation?
---
Follow John C. Dvorak on Twitter
Follow Andrew Horowitz on Twitter
A Big Week - Stocks on Fire
S&P 500 goes positive for year (and then backs off)
High Flyer Reversal after Parabolic Move - on high volume
Florida Now THE Hotspot
Vaccine News!
Market Update
To the Moon! Trading reminiscent of Bitcoin Trading during crazy times
KRI - Reaching Overbought Again (+4)
Tech weak as rotation takes hold again into earnings
Earnings out this week - Financials
Monday's Blow Off Top Could Be Exhaustion Point
Living Rent Free?
- Almost one-third of U.S. households, 32%, have not made their full housing payments for July yet
- About 19% of Americans made no housing payment at all during the first week of the month, and 13% paid only a portion of their rent or mortgage.
- That's the fourth month in a row that a "historically high" number of households were unable to pay their housing bill on time and in full, up from 30% in June and 31% in May.
- Renters, low-income and younger households were most likely to miss their payments, Apartment List found.
TikTok Ban
- The U.S. is "looking at" banning TikTok and other Chinese social media apps, Secretary of State Mike Pompeo told Fox News on Monday.
- Is this a political ban due to the way users are banding together to mess with the Trump Campaign?
- Free Speech issue?
More China:
- Secretary of State Pompeo confirms the strengthening of U.S. policy on South China Sea maritime claims
- U.S. plans to oppose certain Chinese territorial claims in the South China Sea
- PRC has no legal grounds to impose its will on the region and claim resources off the coasts of Southeast Asian states
- Do we have interest there? Why are we involved?
Schools
- Los Angeles and San Diego Unified School Districts announce that the new school year will start online only
- How are we going to open the schools again next month?
California
- California Governor Newsom announces during press briefing that all counties must close indoor activities in certain sectors -- restaurants, wineries, zoos/museums, card rooms, and all bar operations 
On The Chopping Block
- Dr. Fauci - being discredited for all the things he got wrong
- Scapegoat - the one to blame
- Why would anyone work with this Administration?
-- Eventually everyone is left on the street for dead
Moderna - Another Big News Day
- Data for Moderna's COVID-19 vaccine candidate show that it led patients to produce antibodies, according to results published by The New England Journal of Medicine
- Limited side effects
- Phase 1  small group in trial
- Hopeful - but still a bit early on
- Futures up BIG after hours on the news and MRNA up 14% after-hours
- Seems that this news was leaked toward end of day as no real reason for markets to plow higher into close
Stimulus Plan
- Progressing Slowly
- Back and forth on Federal Unemployment
- Threats to hold back educational assistance if schools don't open...
- Fed Balance sheet has increased from $4.2 trillion in Feb to over $7 trillion today.
Disney
- Opens in Florida but....
- Walt Disney Co. said it would again close down the Hong Kong Disneyland park (July 15) as the government there moves to clamp down on coronavirus cases, a fresh setback for a property the entertainment giant had reopened just last month.
- Makes no sense....
Stone Free
- "I commute the entirety of the prison sentence imposed upon the said Roger Stone, Jr. to expire immediately," according to Trump's order.
- "I also commute the entirety of the two-year term of supervised released with all its conditions, and finally, I remit any unpaid balance of the $20,000 fine imposed."
- What was the point of the entire Mueller investigation - no matter what nothing would happen to anyone...?
Inflation
- CPI climbed the most since 2012
Airlines - No Clear Skies
- Delta reported an adjusted loss of $4.43 a share from earnings of $2.35 a share a year earlier, while the consensus on Capital IQ was for a loss of $4.16. Operating revenue plunged 88% to $1.47 billion, ahead of the Street's view for $1.39 billion.
- Passenger revenue cratered 94% to $678 million as travel demand retreated sharply as the disease caused by the coronavirus that emerged from China late last year spread around the world. Delta's handed out more than $2.2 billion in cash refunds to travelers.
Bank Earnings
- JPM out with earnings - beat both top and bottom lines - still earnings are down 50%+ from a year ago (stock up)
- Well Fargo swings to a loss of -$0.66, revenue down 17% from a year ago (Stock down 5% near May lows)
- Citigroup - Beat on top and bottom - adding $$$$$ for loan loss provisions (stock down)
- Banks with trading and less dependent on consumers doing better - those with
And - WHAT?
- The Trump administration has ordered hospitals to bypass the Centers for Disease Control and Prevention and, beginning on Wednesday, send all coronavirus patient information to a central database in Washington
- How does this work?
---
420 Stocks ...

Stocks to watch: CGC, STZ, TLRY, CRON, MJ, NBEV
---
Love the Show?
Then how about a Donation?
---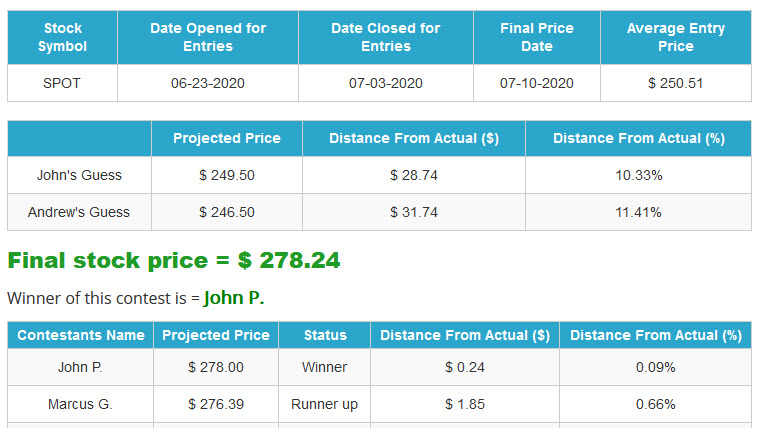 *** NEW INTERACTIVE CHARTS ***
Winners will be getting great stuff like the new DHUnplugged Shirts (Designed by Jimbo) -
PLUS a one-of-a-kind DHUnplugged CTP Winner's certificate..

CLICK HERE FOR MORE CHARTS ON TRADING VIEW
---
UPDATE - NEW ETF - Global X Millennials Thematic ETF Challenge!
The top holdings of Global X Millennials Thematic ETF (MILN) include stocks many investors would expect, such as Facebook, LinkedIn and Amazon, which take advantage of the tech tendencies of millennials. But some names might be more surprising like real estate investment trusts AvalonBay Communities and Equity Residential, and Home Depot, which could benefit from millennials moving out of the home of their parents.
We are creating the DH Old Codger Index Portfolio to compete against this new ETF to see how "old school" stocks do in comparison. Companies in our index will include: (updated names as of 8/29/16)
We have the performance summary running (daily and since inception of 5/6/16) - DHOCI vs. Millennials ETF Battle
---
Robot Fans
- With their stadium devoid of fans due to coronavirus restrictions, Japanese baseball team Fukuoka SoftBank Hawks have come up with an imaginative replacement: dancing robots. 
WHY?
Coronavirus test kits used in Tanzania were dismissed as faulty by President John Magufuli on Sunday, because he said they had returned positive results on samples taken from a goat and a pawpaw.
Fed Limericks
Matthew Taylor
Feds got us Bears by the balls
Our Puts are swamped by the Calls
The numbers all funny
There's no value in money
Screw 'rona, let's head to the malls
JCD Score ()
Jay Sanudo
I make an A+ limerick about the Fed
Andrew goes over it in his head
But when it hits his tongue
It sounds like dung
And John gives me an F instead
JCD Score ()
Charles Floyd
The world caught a virus depression.
Social Justice Warriors started a procession.
Media thinks you're a chump,
and blames it on Trump.
Now we're stuck with Globalist oppression.
JCD Score ()
---
See this week's stock picks HERE
---
Follow John C. Dvorak on Twitter
Follow Andrew Horowitz on Twitter
---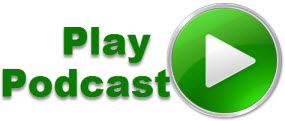 Podcast: Play in new window | Download (Duration: 59:18 — 54.6MB)
Subscribe: RSS