Employment numbers are in – and markets like what they see.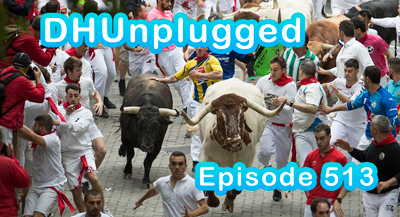 China's markets run hot – returning to pre-pandemic levels. U.S. case count rising puts a crimp in the "V" shaped recovery plan.
Stock fever is running hot… Gotta get some of that stock stuff baby!
Fed Limericks are Back – PLUS we are now on Spotify !
---
Click HERE for Show Notes and Links
DHUnplugged is now streaming live - with listener chat. Click on link on the right sidebar.
---
Love the Show?
Then how about a Donation?
---
Follow John C. Dvorak on Twitter
Follow Andrew Horowitz on Twitter
The Virus Trend is Not Our Friend
An Update on the Employment Report
A Short Week But Big Week
Tech Continues to Fly
How About Those Fireworks? - Ft Lauderdale was Jamming!
Market Update

Major Markets up ~4% last Week - Follow on to Start the week
Unemployment Drops to 11%t
Over 4 Million Jobs added back to the Payrolls
Manufacturing back over the 50 level
Investors Seem Disinterested with Pandemic - "Last Month's News"
- AH Take: Markets are in Full-Out Denial Mode
Update on Quarterly Returns (ending 6/30/20)
China Market in Rally Mode
- Most major exchanges in China up 5%+ Monday
- State Backed media has been telling investors to buy
- Seemingly having success with contact tracing and quelling spread
Economics
- The ISM's non-manufacturing activity index jumped to 57.1 in June, almost returning to pre-pandemic levels.
- 11% Unemployment (20% U-6)
- 4 Million+ added to the payrolls during the month of June (although partial month report)
- 1.5 million weekly unemployment claims
- Backward looking and all of the re-closures may impact forward months
Changes are a foot(ball)
-  Back in 2013 Redskins owner Dan Snyder told USA Today: "We'll never change the name ... It's that simple. NEVER — you can use caps."
- Fast Forward: A source close to the negotiations says that there is "no question" the Washington Redskins are expected to change their name before the first kickoff this fall, scheduled for Sept. 10.
- What about the Cleveland Browns?
- NY Yankees?
PPP Program
- Good News - An estimated $130 billion of the $659 billion provided by Congress is still available
- Also, just signed into law - the deadline extend to August 8 for small businesses to apply for relief loans under the PPP Program
- The list is out and the media is combing through to embarrass those that they think should not have taken the loan
----- If companies played by the rules, shouldn't they be able to get the money?
--- Remember Back door bank bailout? JPMorgan and Bank of America are in line to split between $1.5 billion and $2.6 billion for being the conduits of the government's aid program for small businesses.
But - Income Cliff is Coming
- U.S. Labor Secretary Eugene Scalia said the economic recovery from the coronavirus pandemic has been better than expected so far, and it won't be necessary to extend an emergency unemployment program that ends this month.
- The $600 per month Federal Unemployment is due to expire at the end of this month
- This was a HUGE income replacement for many - will they be able to get their jobs back?
- Seems that there is a thought making the rounds that keeping benefits ongoing will dissuade people from going back to work.
KAYNE!
-  Kanye West tweeted Saturday night that he wants to run for president in 2020
- Goof or looking to woo some voters away from Biden?
FLORIDA - BAD PLACE TO BE RIGHT NOW
- The state continued its rapid rise of coronavirus cases after the Florida Department of Health reported 11,458 new cases. That total is just behind New York's national single-day high of 11,571 set in mid-April.
- 20% Positivity rate in Broward County over the weekend
IF THAT WAS NOT ENOUGH -
--- A case of a rare, brain-destroying amoeba has been confirmed in Florida.
----- The Florida Department of Health on Friday announced the confirmed case of Naegleria fowleri -- a microscopic single-celled amoeba that can infect and destroy the brain. (It's usually fatal, the DOH said.)
----- AND WHAT  ABOUT - Bubonic plague Alert?
AND - BRAZIL
- President Jair Bolsonaro tested positive for Coronavirus
- Brazil ETF (EWZ)
OH - San Fran
- Mayor Breed - "Unfortunately the increase in COVID-19 cases and hospitalizations in SF, and large spikes throughout CA and the country, have made it so our public health experts feel it is not safe to move forward with the reopenings that were scheduled for next Monday, including indoor dining... We know the pause on reopening is disappointing, but we cannot risk letting the virus get out of control. We all need to do our part by wearing face coverings, keeping your distance from others, and getting tested so we can get to a place where we can safely resume reopening."

NEWS/WEB
- Getting worse everyday
- Progression of intrusive adverts all over screen
- Pop-ups and page auto scrolls/auto takeovers
- Now Marketwatch behind a paywall for some of its site.
WalMart
- Competing with Amazon - stock up big on this news
- Walmart+ will cost $98 a year
- It will include perks like same-day delivery of groceries and general merchandise, discounts on fuel at Walmart gas stations, and early access to product deals.
Podcast News
- SiriusXM is closing in on a deal to acquire E.W. Scripps Co.'s Stitcher podcast production, distribution and advertising unit.
- SiriusXM's deal for Stitcher would be worth about $300 million, according to the Wall Street Journal, which first reported the news. Scripps bought Stitcher for $4.5 million in 2016 and combined it with Midroll Media (which it bought for $50 million the year prior).
- Analysts downgraded Spotify yesterday saying that Podcasts will bring some new users, not much in the way of revenue for the company.
Uber Finally Gets a Deal
- Uber is buying PostMates
- Deal worth approx $2.6 Billion
- Still unclear what this does for them - aside from shrinking competition
PPP - Twitter All Aghast
- The names and the approx amount of PPP loans taken were revealed
- ZeroHedge coming out with the list of Money Managers and Investment Advisors that took money
- - Shaming?
- We can't tell what they took as everyone at that site write with anonymous handles.
- I don't see a problem with anyone taking if they played by the rules.
---
420 Stocks ...

Stocks to watch: CGC, STZ, TLRY, CRON, MJ, NBEV
---
Love the Show?
Then how about a Donation?
---
*** NEW INTERACTIVE CHARTS ***
Winners will be getting great stuff like the new DHUnplugged Shirts (Designed by Jimbo) -
PLUS a one-of-a-kind DHUnplugged CTP Winner's certificate..

CLICK HERE FOR MORE CHARTS ON TRADING VIEW
---
UPDATE - NEW ETF - Global X Millennials Thematic ETF Challenge!
The top holdings of Global X Millennials Thematic ETF (MILN) include stocks many investors would expect, such as Facebook, LinkedIn and Amazon, which take advantage of the tech tendencies of millennials. But some names might be more surprising like real estate investment trusts AvalonBay Communities and Equity Residential, and Home Depot, which could benefit from millennials moving out of the home of their parents.
We are creating the DH Old Codger Index Portfolio to compete against this new ETF to see how "old school" stocks do in comparison. Companies in our index will include: (updated names as of 8/29/16)
We have the performance summary running (daily and since inception of 5/6/16) - DHOCI vs. Millennials ETF Battle
---
Want to Smell OuterSpace?
- Eau de Space is a new fragrance designed to smell like outer space, according to its Kickstarter page.
- The campaign has raised $300,000.
- Astronauts have long shared their perspective on the smells they encounter in space, often describing the musty, metallic whiffs they caught aboard their spacecraft.
- https://www.kickstarter.com/projects/eaudespace/what-does-outer-space-smell-like-nasa-designed-fragrance

Fed Limericks
James Balfour
We thought Greenspan a hero, Bernanke a zero
Yellin was small and Powell almost tall
But now we all know, there's nowhere to go
Rome burns! - there's nowhere to turn - they're nothing but later day Neros
JCD Score (C-)
Matthew Taylor
Like Frampton the Fed comes alive
The markets they must revive
J. Powell in a hurry
To push the Dow past 30
If Trump's campaign hopes to survive
JCD Score (C-)
James Balfour
The press the FED gets is unkind
They say that they've all lost their minds
But we know that they're all scholars
Just look - trillions of dollars!
Let's hope there's the plan to unwind
JCD Score (B)
---
See this week's stock picks HERE
---
Follow John C. Dvorak on Twitter
Follow Andrew Horowitz on Twitter
---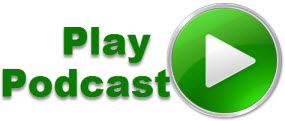 Podcast: Play in new window | Download (Duration: 59:28 — 54.7MB)
Subscribe: RSS