Markets continue to ride high on the liquidity from global central banks. The USD is sinking – a good tailwind for US companies.
A gigantic gaffe by Navarro about the trade deal – or was it?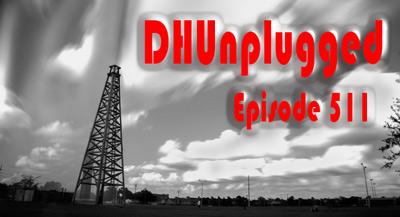 New highs for the NASDAQ as investors gobble up stocks
Fed Limericks are Back – PLUS we are now on Spotify !
---
Click HERE for Show Notes and Links
DHUnplugged is now streaming live - with listener chat. Click on link on the right sidebar.
---
Love the Show?
Then how about a Donation?
---
Follow John C. Dvorak on Twitter
Follow Andrew Horowitz on Twitter
Liquidity, Liquidity, Liquidity - A Gusher of Liquidity
Several Sell-side firms are now saying that it will be hard to take markets (or a stock) Down with all this liquidity
SPIKES! Cases skyrocket are states re-open
President Trump Rally - not the crowd expected.
Market Update

COVID-19 Spikes worrying investors
Traders bidding up indices - cash on the sideline s?
DJIA -9% YTD, SP500 -3.7%  NASDAQ +11% Small-Caps -14%
USD sinking to lows seen back in Early March 2020 - ??
Trump Rally
- General Thoughts?
- Where is Joe? (Saw my first Biden Flag on a boat this weekend)
- TikTok reservations may have been an issue
----- (Some of the no-shows may have been teenagers who decided to RSVP with no intention of attending.)
- Stop the Testing?
- Was there a campaign message or just a Rah-Rah?
US Dollar Dropping
- Sign of an unwind of the safety trade
- OR concern over the weak economic numbers to come
- OR the idea that more stimulus is coming?
- Tailwind for multi-nationals
More Trump
- President Trump says he supports second round of stimulus checks
- Another $1,200?
- What about extension of the $600 weekly Fed Unemployment?
Navarro Gaffe
- Said in an interview last night that the China trade deal was "over"
- Markets futures got slammed
- Walked back within 30 minutes and President Trump had to Tweet that the deal was still on
- What is wrong with these guys?
- FOLLOW UP: Treasury Secretary Steven Mnuchin says that decoupling from China possible if countries cannot participate on a level field (Translation - the deal is done....they are leaking this out slowly)
QUESTION
- Why are all the politicians trying so hard to say we are not in a 2nd Wave?
- Now cases jumped from older population to younger - right?
- Definition of 2nd Wave:
Second wave: A phenomenon of infections that can develop during a pandemic. The disease infects one group of people first. Infections appear to decrease. Then, infections increase in a different part of the population, resulting in a second wave of infections.
Tech Weighting
- The latest update of sector weights in the S&P 500 shows just how important tech is for the index returns. It is also reveals the outsized performance of the sector over the past several years.
- Back in 1990, tech made up 6.3% of the S&P index
- In 2008 it was 15%.
Hertz (Follow-Up)
- Analysts no have their base case at $0, Bull Case to $3
Always Thinking!
- The story goes like this: The need to pee is often inconvenient, but it can be particularly problematic as consumers venture out during a lethal pandemic.
-The concern is visible in a recent pickup in consumer demand for disposable urinal bags — products that use chemicals to turn liquid into an odorless solid that can be stashed and later thrown away.
- Marketed as a solution for travelers planning road or camping trips, brands including Travel John and Pee Buddy are increasingly popular at a time when public bathrooms are less appealing even if available.
- Pee-Buddy Video
- Travel John Video
Terrible News
- A 20-year-old customer of zero-commission brokerage Robinhood allegedly took his own life after seeing his account show a negative $730,000 cash balance that may have been merely a temporary balance, according to news reports.
- Reports that he was trading advanced options strategies on significant margin
- New that Robinhood is now changing the way users can trade options and margin.
Speaking of RobinHood
Do we all know the story of Robin of Loxly?
- Good reminder to all those traders that are doing this for fun as a game...getting in over their head...
- Do you know what happened to RobinHood in the end?
- He died a treacherous death. It was, apparently, a case of blood-letting gone deliberately wrong.
-- Self proclaimed stock gurus are telling nebie traders to buy anything and it goes up - recently one pulled out a scrabble bag to put letter together as anyone can just pick a symbol at random and make money off it the pick.

Leveraged ETFs - Say Goodbye To These
- Credit Suisse AG announced today its intention to delist and suspend further issuances of the following Exchange Traded Notes (the "ETNs"): UGLD, USLV, DGLD, DSLV, UGAZ, DGAZ, ZIV, VIIX, and TVIX.
Chrome Bugs
- A newly discovered spyware effort attacked users through 32 million downloads of extensions to Google's Chrome web browser
- Google said it removed more than 70 of the malicious add-ons from its official Chrome Web Store after being alerted by the researchers last month.
- Most of the free extensions purported to warn users about questionable websites or convert files from one format to another. Instead, they siphoned off browsing history and data that provided credentials for access to internal business tools.
Another Crash Expected
- Scott Minerd, global chief investment officer at Guggenheim Partners expects a retest of the lows from March over the next month and potentially hit 1,600
- Minerd says that if that happens, the Fed will look to buy stocks, even though they will need to get approval by Congress to do so.
- Minerd says that they are already buying bonds in the open market.... This may be the next logical stop
- Possible?
Apple WWDC and Intel
- Apple Inc. is expected to reveal Monday that it is breaking up with Intel. Corp. and transitioning its line of computers to processors it has designed itself, a long-anticipated shift that would end a 15-year partnership.
- What else have we heard from WWDC?
Apple WWDC News
Introduces iOS 14:
- Will allow users to organize apps into App Library.
- It will provide more accessible widgets that can be placed on the home screen.
- Will bring picture-in-picture to iPhone.
- Will add in-line replies and mentions to messages.
- Will introduce new language translation app.
- Maps will track electric car charging and tell you where you need to go to charge up.
- Apple will allow supported cars to unlock and start the car with iPhone
- Introduces App Clips that will allow you to tap on apps for food delivery, parking payments, and others
---
420 Stocks ...

Stocks to watch: CGC, STZ, TLRY, CRON, MJ, NBEV
---
Love the Show?
Then how about a Donation?
---
*** NEW INTERACTIVE CHARTS ***
Winners will be getting great stuff like the new DHUnplugged Shirts (Designed by Jimbo) -
PLUS a one-of-a-kind DHUnplugged CTP Winner's certificate..

CLICK HERE FOR MORE CHARTS ON TRADING VIEW
---
UPDATE - NEW ETF - Global X Millennials Thematic ETF Challenge!
The top holdings of Global X Millennials Thematic ETF (MILN) include stocks many investors would expect, such as Facebook, LinkedIn and Amazon, which take advantage of the tech tendencies of millennials. But some names might be more surprising like real estate investment trusts AvalonBay Communities and Equity Residential, and Home Depot, which could benefit from millennials moving out of the home of their parents.
We are creating the DH Old Codger Index Portfolio to compete against this new ETF to see how "old school" stocks do in comparison. Companies in our index will include: (updated names as of 8/29/16)
We have the performance summary running (daily and since inception of 5/6/16) - DHOCI vs. Millennials ETF Battle
---
Getting Ugly
- The FBI and Department of Justice are investigating the discovery in Alabama on Sunday of a noose in the race-track garage stall of Bubba Wallace, the only full-time black driver at Nascar's highest level.
- Where is this going?
This Year in IPO's
- 56 companies have gone public in the United States so far this year, raising $18.4 billion, compared to 160 companies raising $46.3 billion in all of 2019
- NYSE is looking to ease some restriction to allow for companies to direct list on the exchange to raise capital (potentially cutting out middle-man)
Fed Limericks
Rich Alrtman
Some are forever cranky,
Easy way to rhyme Bernanke
Andrew sez, no point in analysis
Via the Fed's economic paralysis
Got to remain optimistic,
For Survival to be realistic
JCD Score ()
James Balfour
We thought Greenspan a hero, Bernanke a zero
Yellin was small and Powell almost tall
But now we all know, there's nowhere to go
Rome burns! - there's nowhere to turn - they're nothing but later day Neros
JCD Score ()
---
See this week's stock picks HERE
---
Follow John C. Dvorak on Twitter
Follow Andrew Horowitz on Twitter
---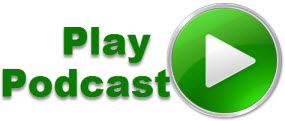 Podcast: Play in new window | Download (Duration: 59:03 — 54.3MB)
Subscribe: RSS